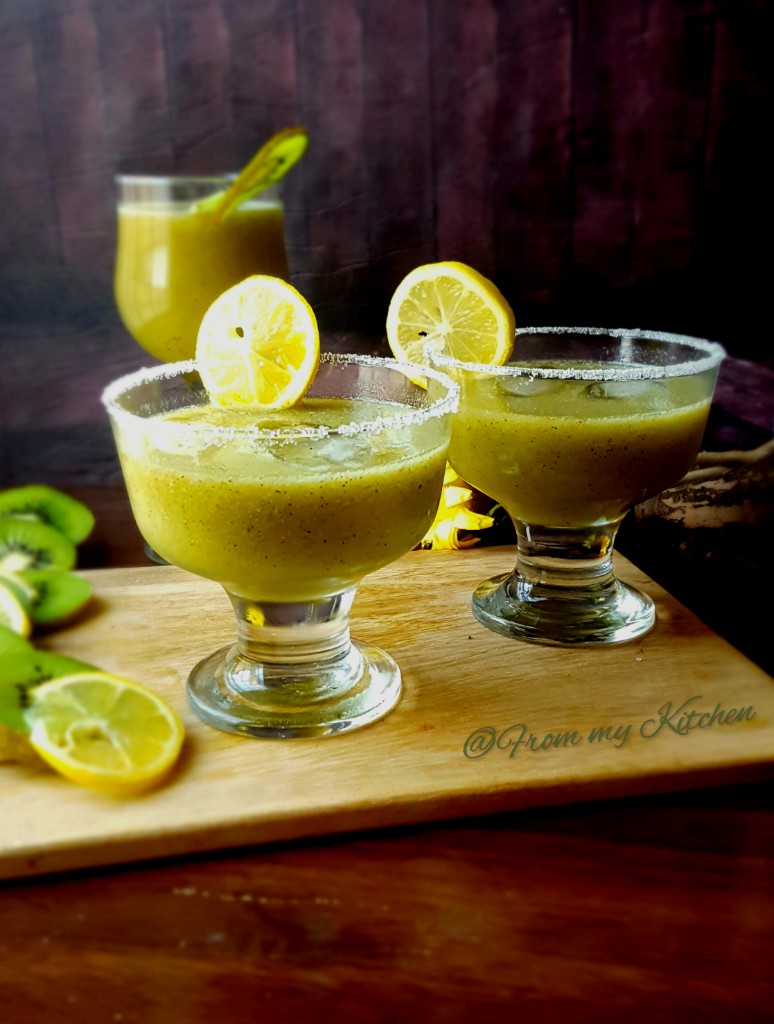 Cool drinks Cool drinks!!So here comes a refreshing juice to beat the heat!Kiwi lime juice is one of my favorite drink to quench the thirst during those hot summer days!Although i didn't get that exact color and texture it's  quite refreshing.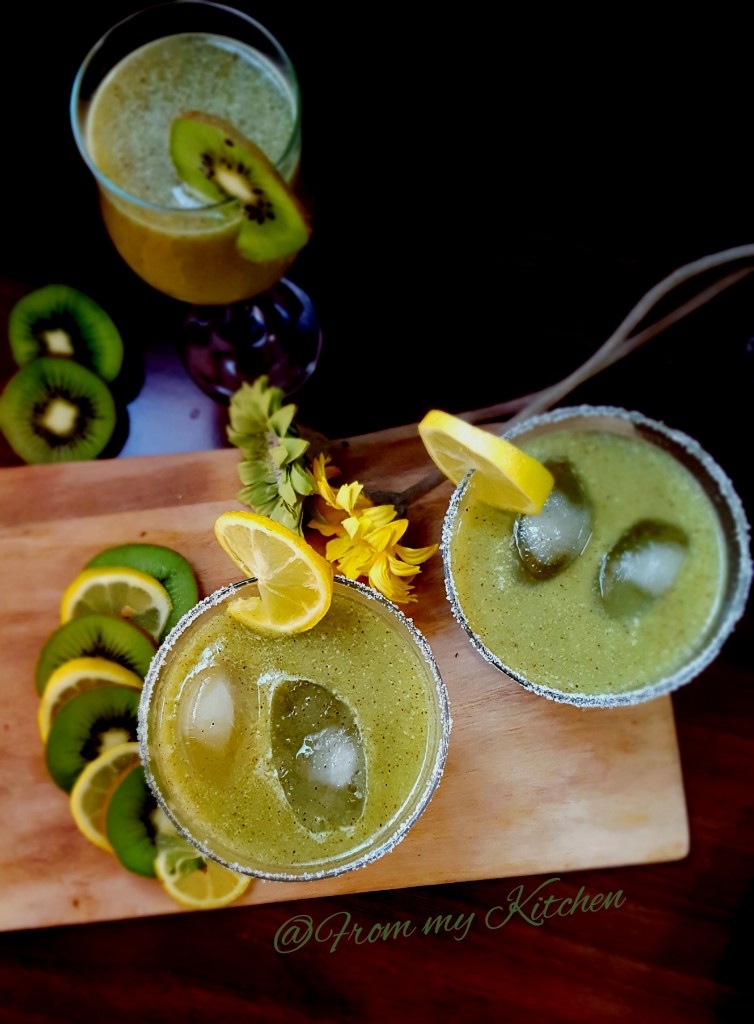 To get rid of that itchiness after having kiwi juice peel the kiwis and put them in hot water for sometime,then take it out and use.In this along with kiwi and lime you can add a small piece of ginger for an extra kick. Nothing fancy here just blend everything together with some honey or sugar along with ice and some cold water.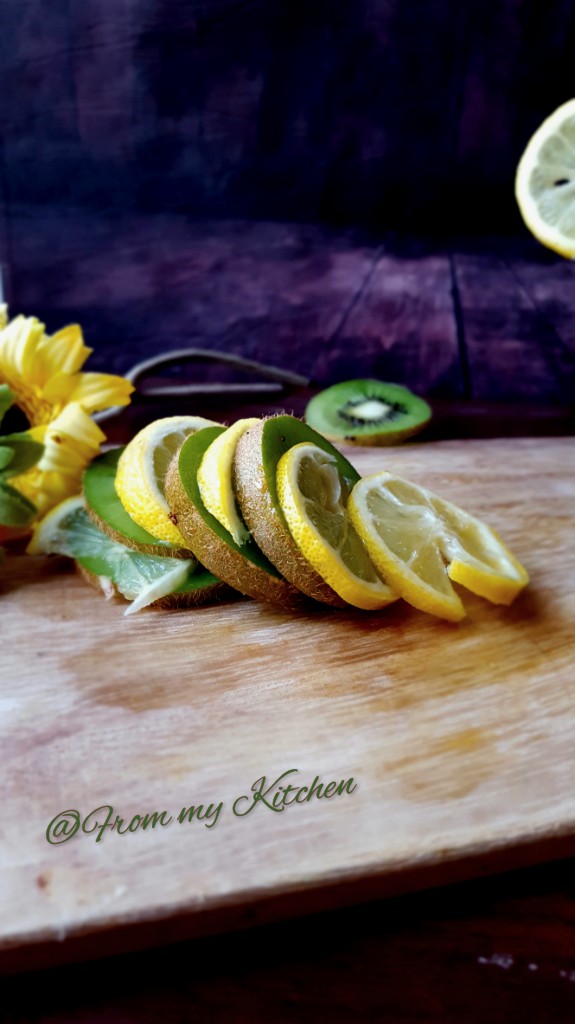 Ingredients
4 ripe kiwis
Juice of 1 lemon
Sugar as needed
1 & 1/2 cups of water
Lots of ice cubes
Small piece of ginger(optl)
Method
Cut the kiwis add in lemon juice,sugar or honey ice cubes and water in a blender and blend blend blend.
Rim the serving glass with sugar and pour it over  and serve chilled.
Note:If you are not using much ice cubes add 2 cups of chilled water.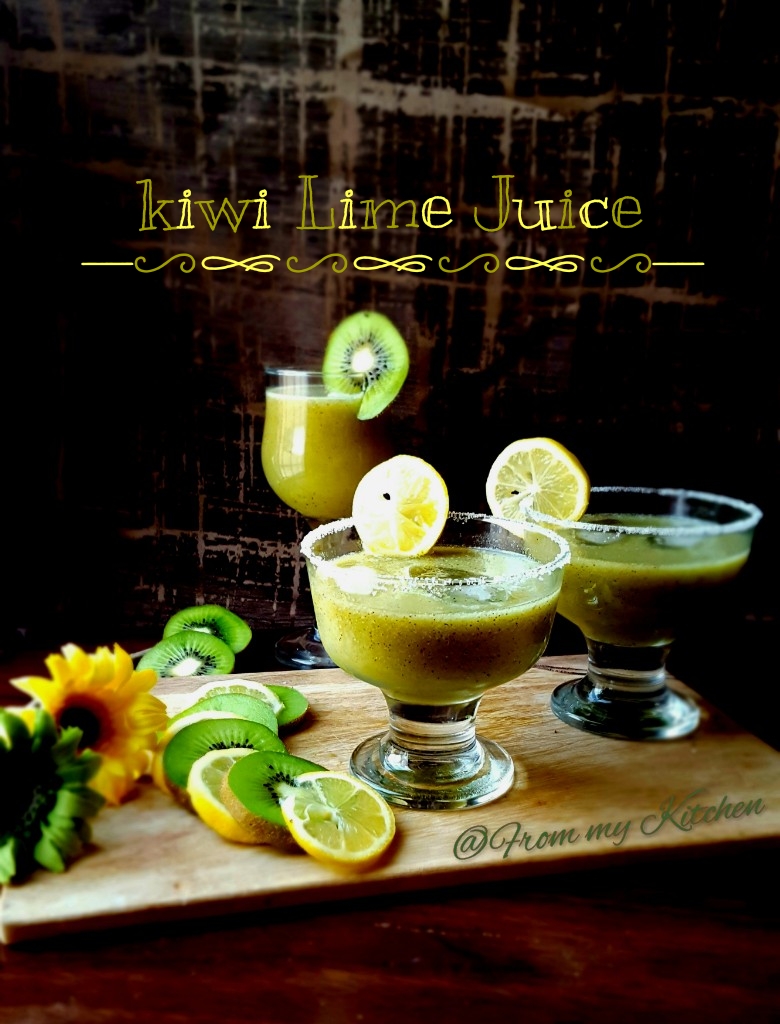 Kiwi is rich in rich in Vitamin C and minerals.It also helps in making skin beautiful and in digestion.Hope those who can't have kiwi  as a fruit can consume it like this way!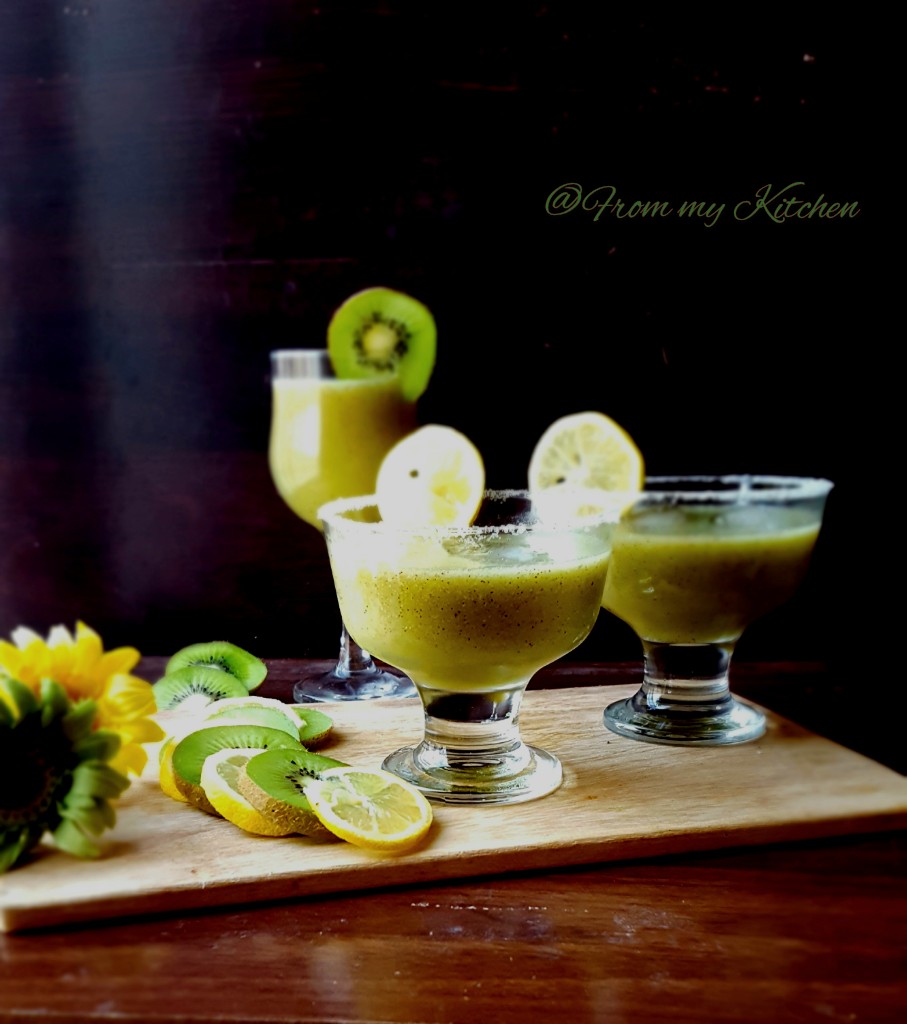 Relish it!
Happy Cooking!