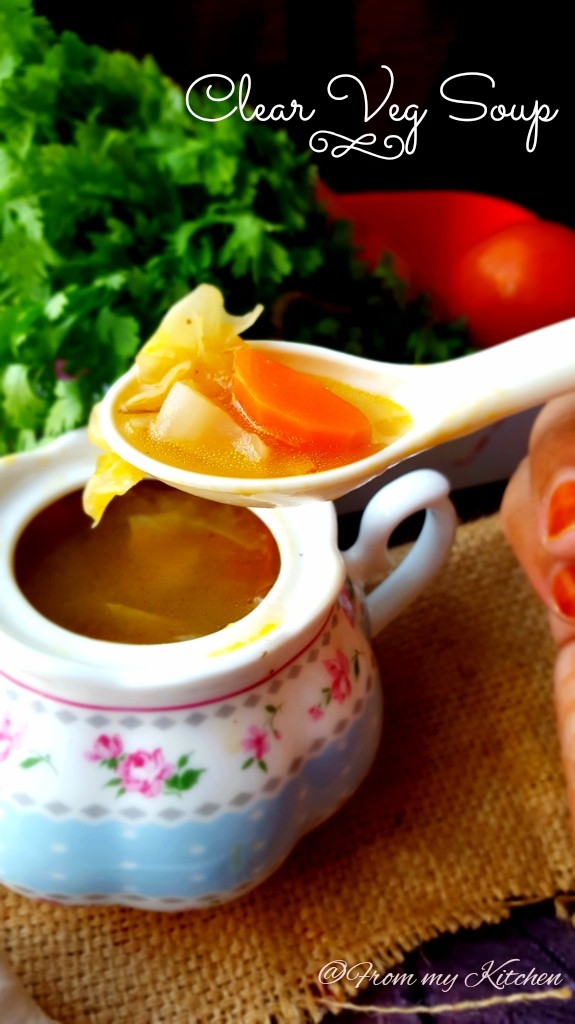 Weather it's lite or heavy,winter or summer soups are an ultimate comfort food!This time after vacation i'm concentrating on healthy eating,but that doesn't mean i won't bring any other deliciousness!Even if i stop eating i can't stop making them,i truly mean it!hehe!I need to put down my weight so i'm in that business now!hehe!The diet which i'm following needs to consume lots of fruits and veggies ,so thought why not to share some healthy recipes with you guys too!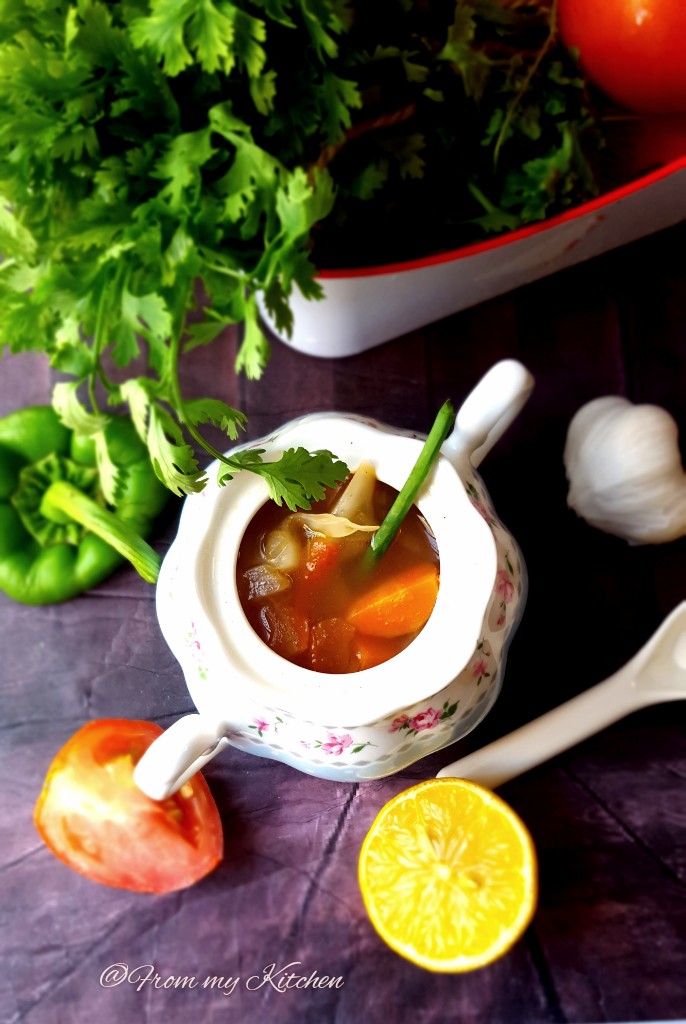 Clear soup doesn't include any thickening agent or diary product.It's just some mild seasoning and veggies cooked and simmered in lots of water and it's ready to serve!So it's healthy as well as you can use it in your  diet program.Here everyone loves soup so i made it in larger qty.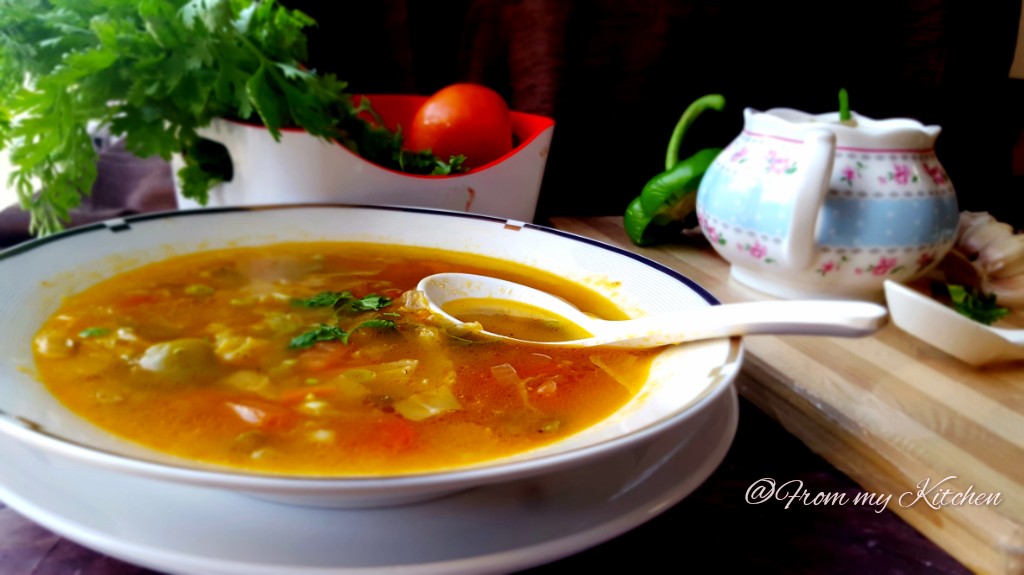 So let's see what all you need for this
Ingredients
1 tsp olive oil
2 or 3 cloves garlic
1 or 2 green chilies
1 small onion
1 small tomato(opt)
1 medium sized carrot
1/2 to 1 cup cabbage
1 small bell pepper
Salt & Pepper to taste
1 sprig spring onion
1/2 of a lime juice
4  to 5 cups water
Any veggies of your choice you can add like mushroom,cauliflower.broccoli etc..
Method
In a pot pour a tsp of olive oil when it's hot enough add garlic.green chilly and onions finely chopped saute it for 2 minutes.Also add  a sprig of spring onion.
Now add all other cubed veggies and saute for  few seconds.Then add  salt and pepper and water and let it boil at least for 15 minutes.
Squeeze in lemon juice and lastly throw in some more spring onions and cilantro.Serve it hot!
Notes:
If you don't like tomatoes in your soup skip it(i added it for sourness)
If you like your veggies crunchy don't boil it for a longer time.
Instead of plain water you can add chicken stock.(dilute the chicken cube in water and make the stock for an instant use)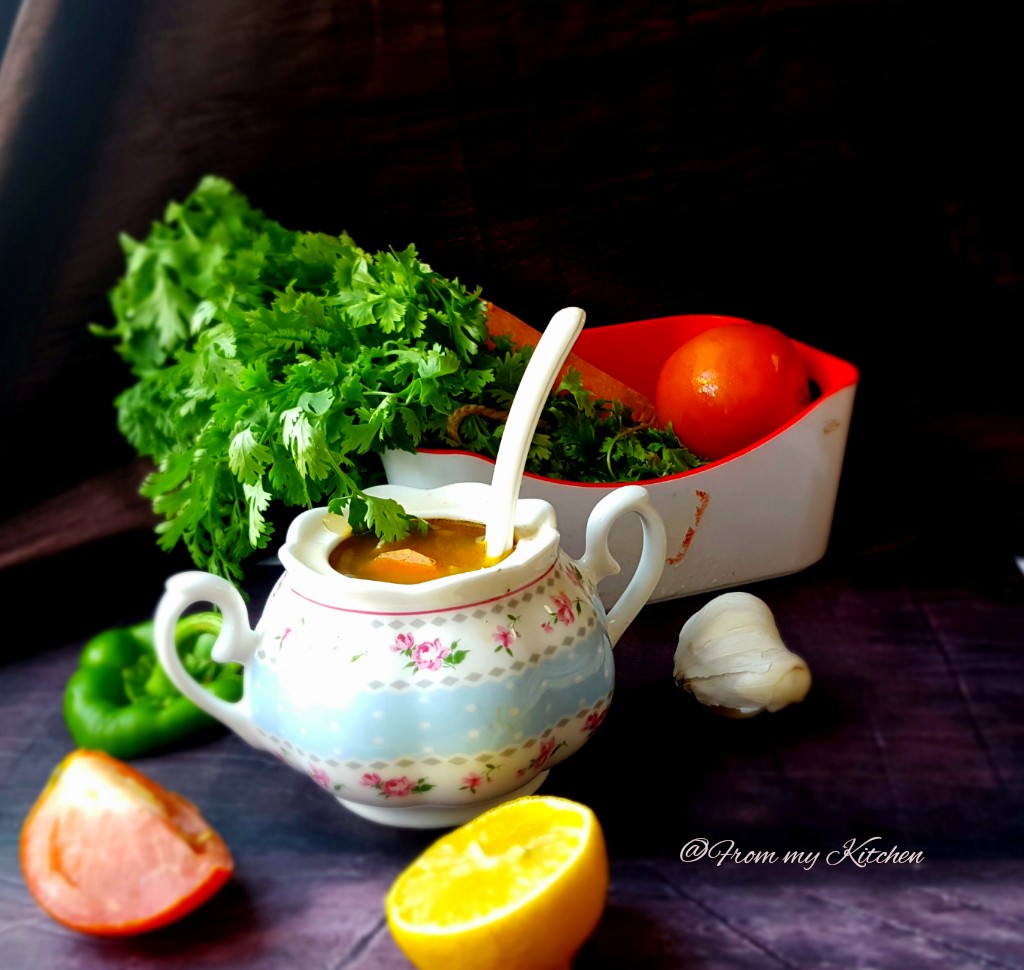 If you are in diet and have problem in eating raw or boiled vegetables this one is for you!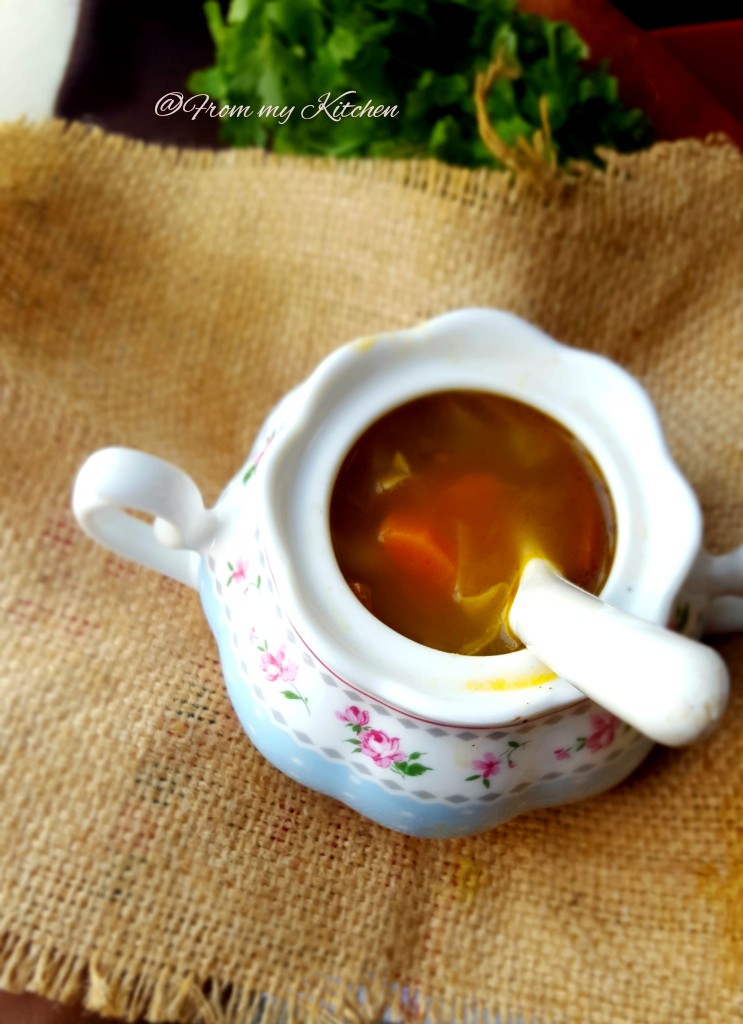 Hope you all enjoy this recipe!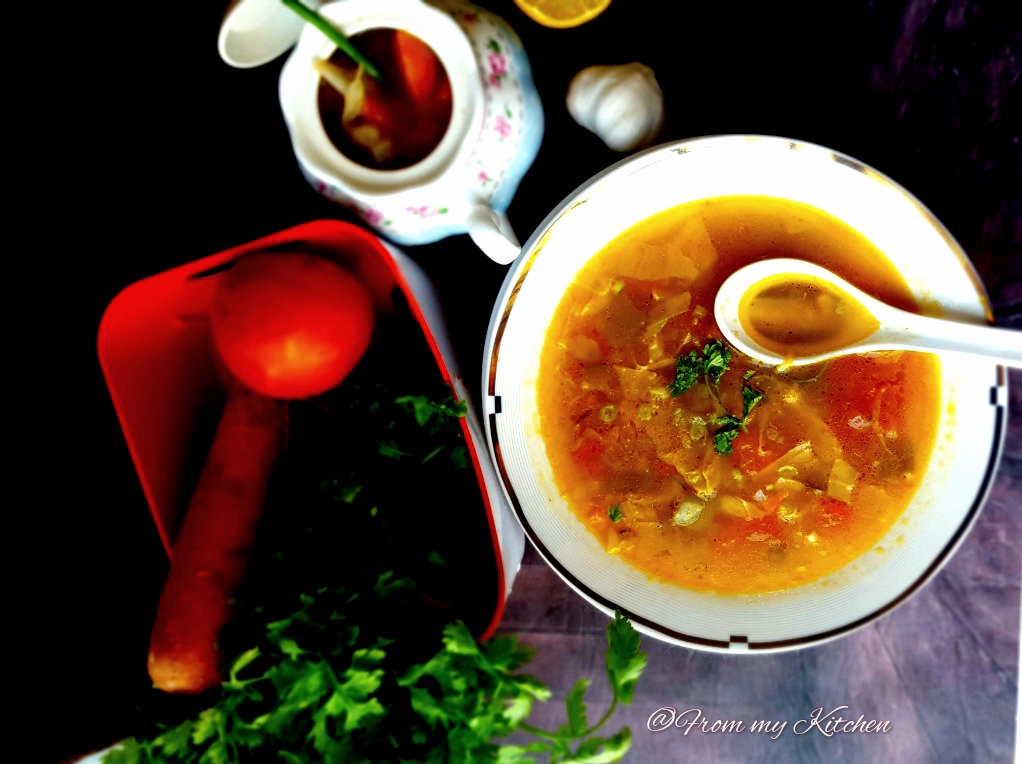 Happy Cooking!