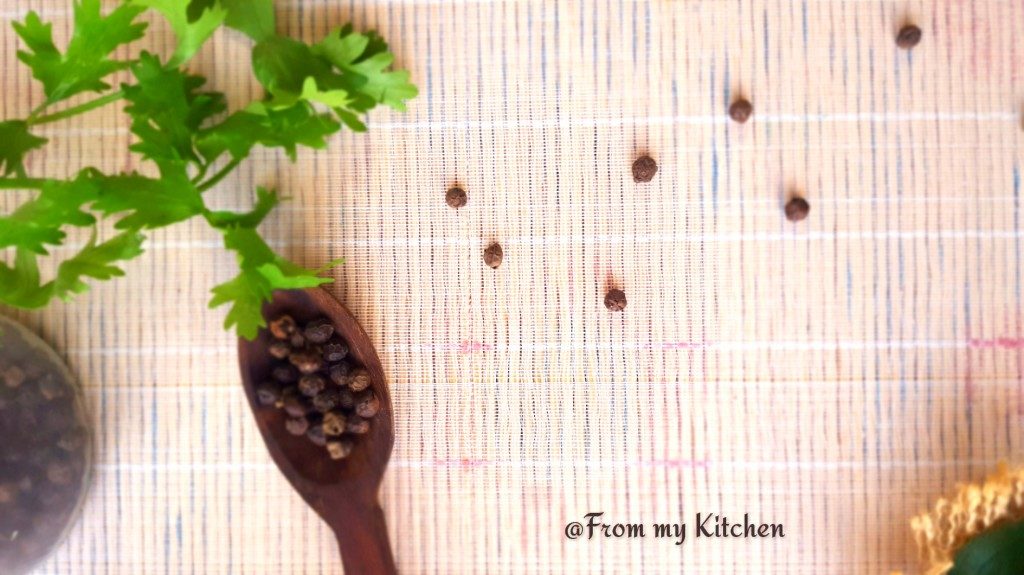 Pepper is one of my most favorite spice!Love anything made with this aromatic spice!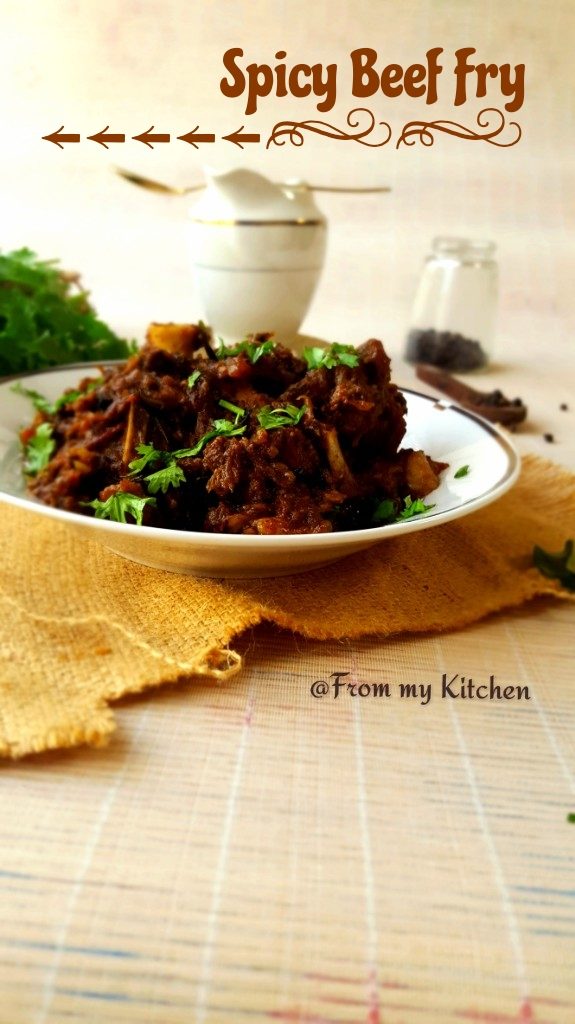 Hot and spicy Kerala style beef fry,spicy food lovers can't resist such gravies isn't?Pepper based beef boiled and stir fried with minimal spices in coconut oil.I love the flavor get from frying Kerala delicacies in coconut oil.Delicious combination with any kind of rotis.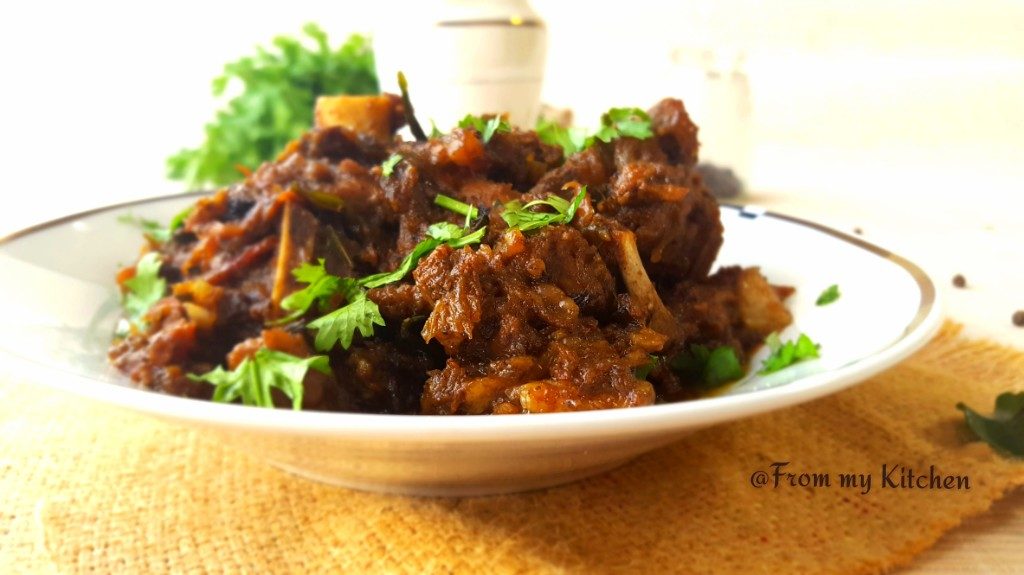 This is not a dry fry,it's a semi gravy type that goes well with vellayappam,rice crepes,chapati and puris.All the veggies and spices along with the meat are first boiled in pressure cooker and then stir fried by adding a little coconut oil and simmering it until you get this consistency.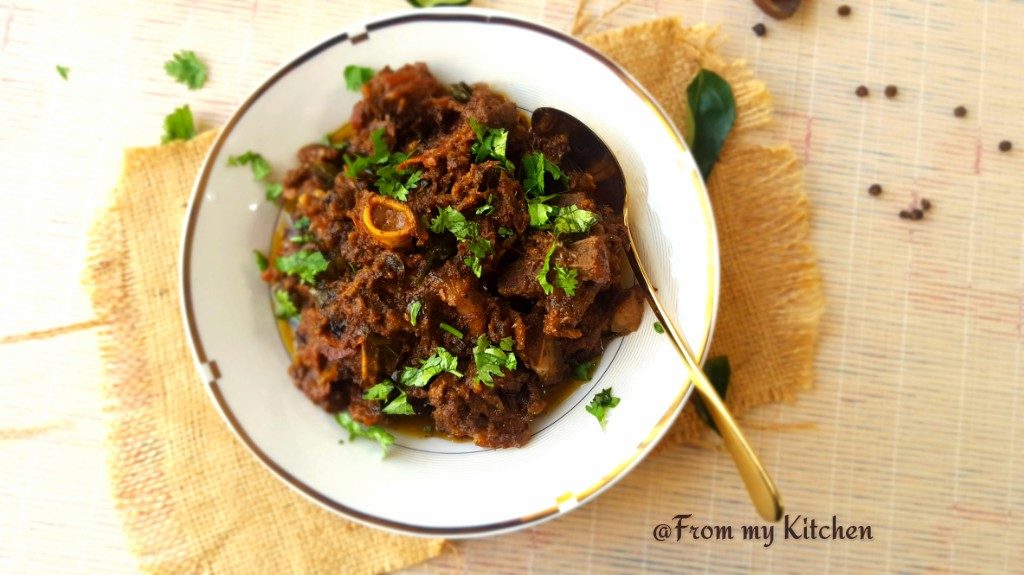 Always we need to take care while making such gravies are to use less onion,because while simmering the gravy onion release its sweetness and the gravy will taste sweet.To avoid that try to use less onion while stir frying such gravies.(Mom's tip ☺)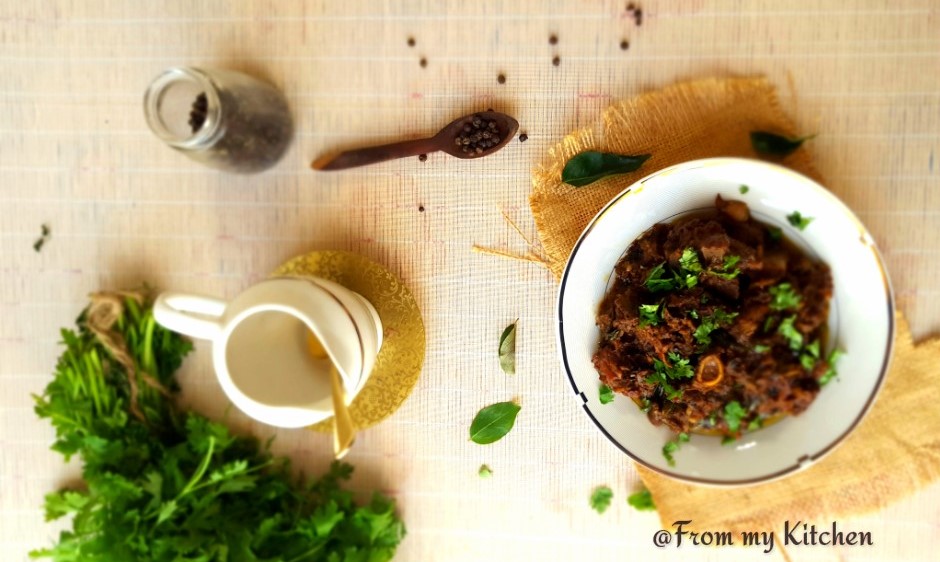 So if you are searching for a spicy Kerala style beef fry here is it!Over to the recipe
Ingredients
1/2 kg beef
1 onion
2 tomatoes
1 tbsp ginger paste
1 tsp garlic paste
1 tsp coriander powder
2 to 3 tbsp pepper powder
Salt to taste
2 tsp garam masala
1 tsp fennel powder
1 tbsp vinegar
Some curry leaves
1 tbsp coconut oil
For Frying
3 tbsp coconut oil
Lots curry leaves
2 freshly crushed garlic
Some more pepper powder if you like
Method
In a pressure cooker dump in all the ingredients under beef.Without adding water rub everything well with your hands.
Pour 1/4 cup water and cook.After first whistle simmer it for 15 minutes and its done.Let the pressure release on it's own.
If there is any excess water simmer until you get a thick gravy.
In a kadai pour coconut oil splutter curry leaves and freshly crushed garlic, some more pepper if you can handle the heat.Pour the beef mix and stir fry it until you get a nice blackish simmered gravy.
Serve it hot with your favourite rotis.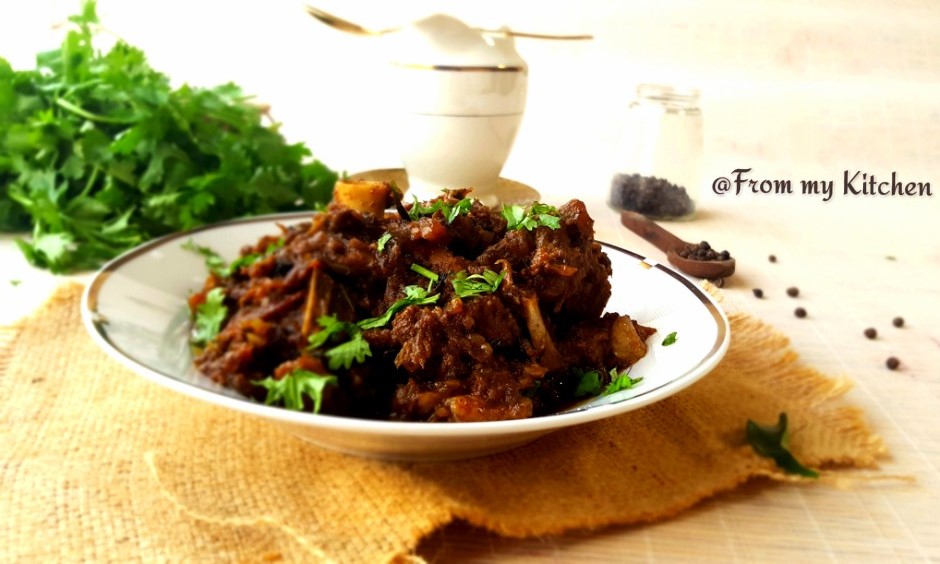 After cooking let it sit on dum for 15 minutes.Then serve it hot with your fav breads or rotis.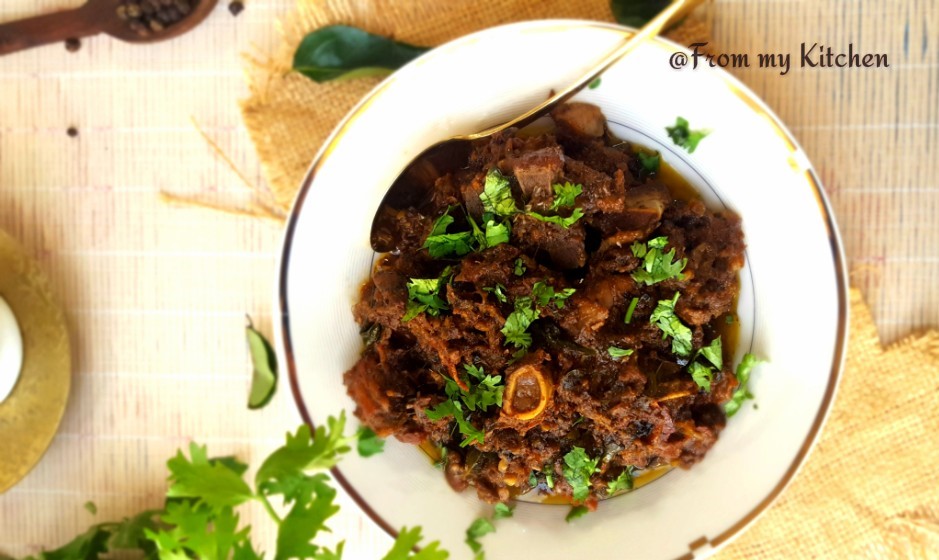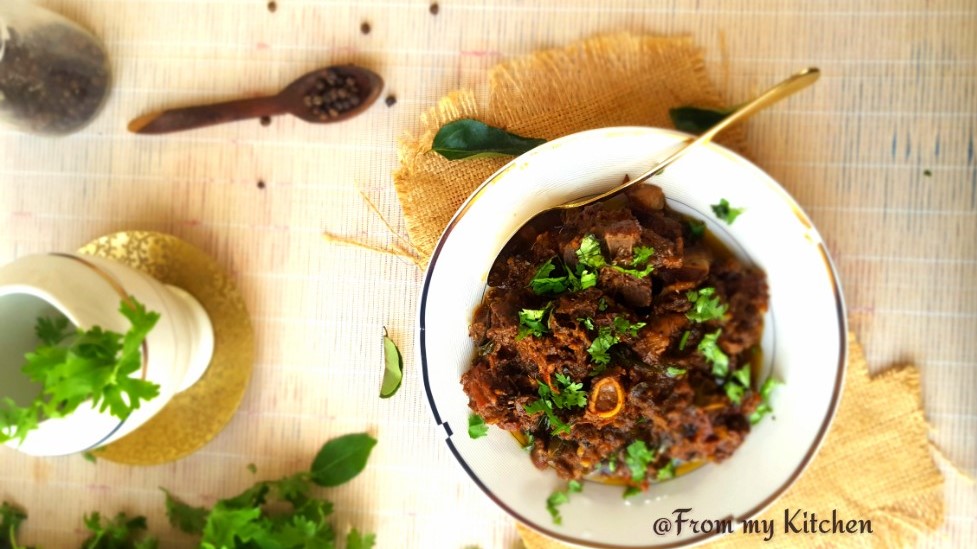 Relish!