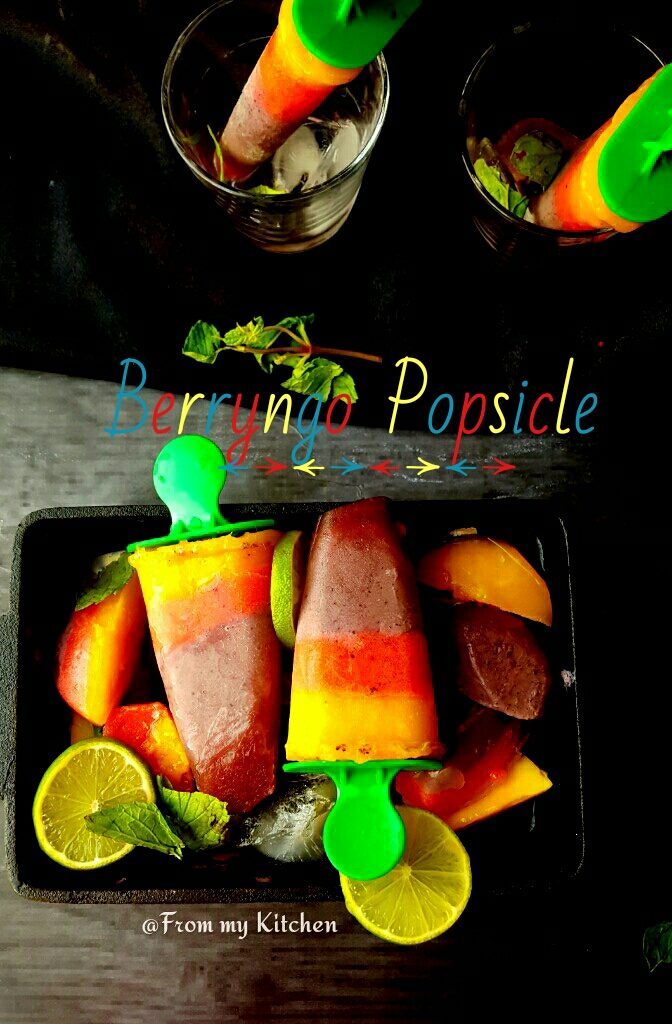 Whats better than this to beat the heat!Summer is at it's peak!Its getting hotter and hotter day by day and all what we need is a cooling refreshing drinks or popsicles like this!Isn't it looking colorful?Here comes an ultimate combination of blue berry,strawberry,and mango with a kick of lemon.mint and ginger.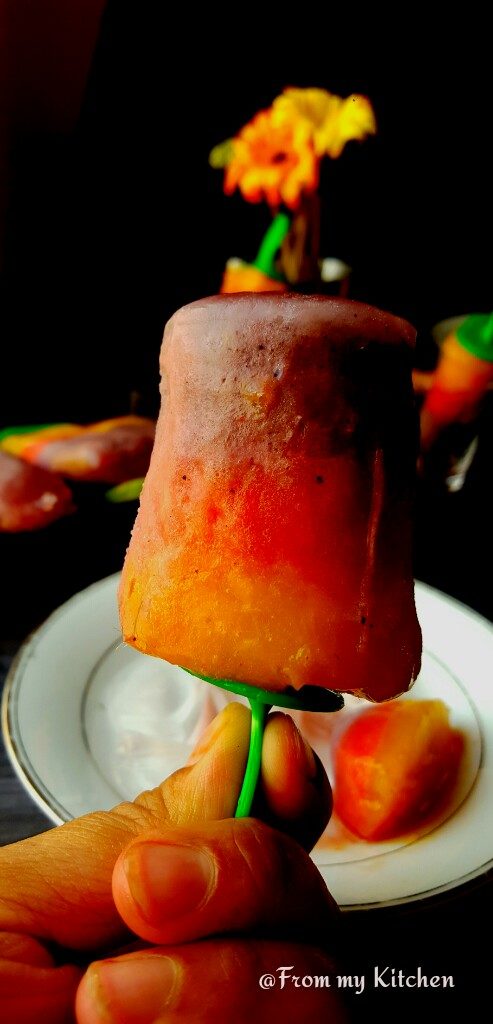 Its such a refreshing thing to have during this hot summer days. Kashif love any such frozen goodies even if its sour!But here i added enough sweetener to make it suits to our taste bud.So here comes the first layer blueberry and lemon juice blended along with sugar and some water,2nd layer strawberries and mint then mango and ginger!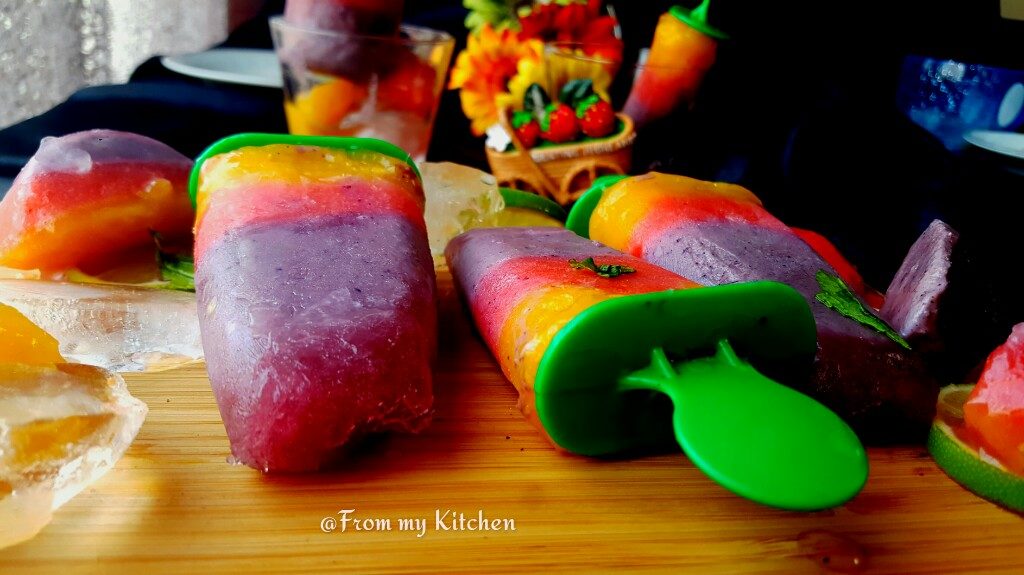 In our childhood days we used to relish such things to the core.Sip ups are the most favorite.Opposite to my house there is a small shop where we get everything we wants.We used to hop there with the collected Rs 1 or 50 paise coin and choose items from there!All those days are beautiful memories with crazy cousins !hehe!Sometimes really wish to go back to cherish all those moments once again.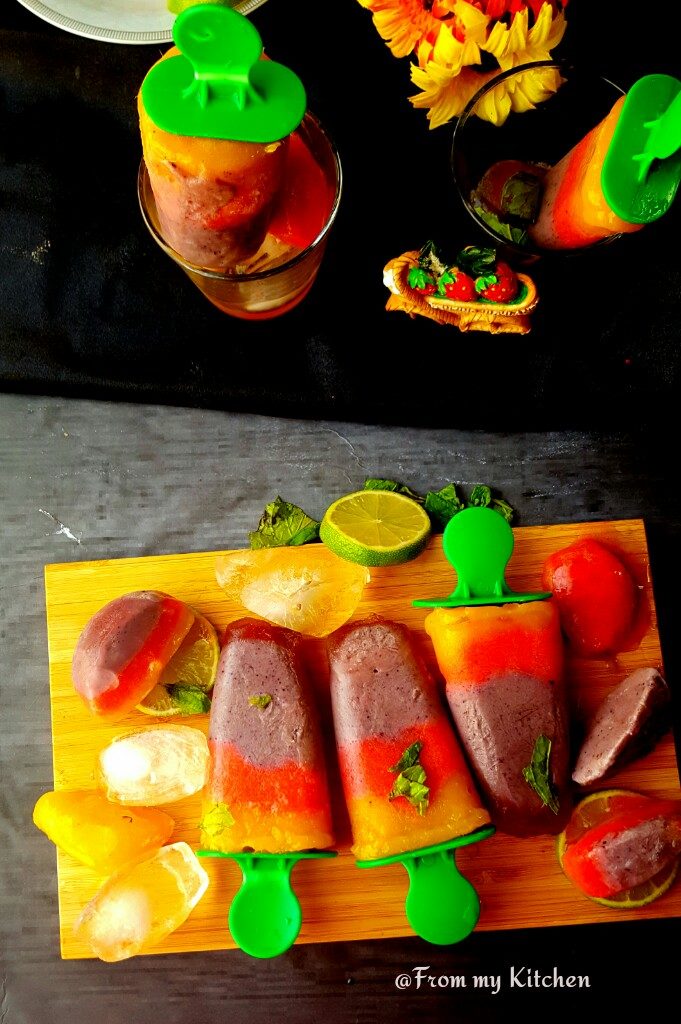 Over to the recipe
Handful of blue berries
1/2 of a lemon juice
Sugar accordingly
1/2 cup water
4 to 5 big strawberries
sugar
1/2 cup Water
4 or 5 sprigs of mint
1 small mango
1 tbsp sugar
1/2 cup water
Small piece ginger(optl)
Method
First blend together blueberry mix pour it in a Popsicle mold. Freeze it
When it's set to the touch blend the strawberry mix and pour it over the first layer by leaving some space for mango layer.
Then last blend the mango mix and pour over the frozen strawberry mix.Cover and let it set in the freezer for good 4 to 6 hours or overnight.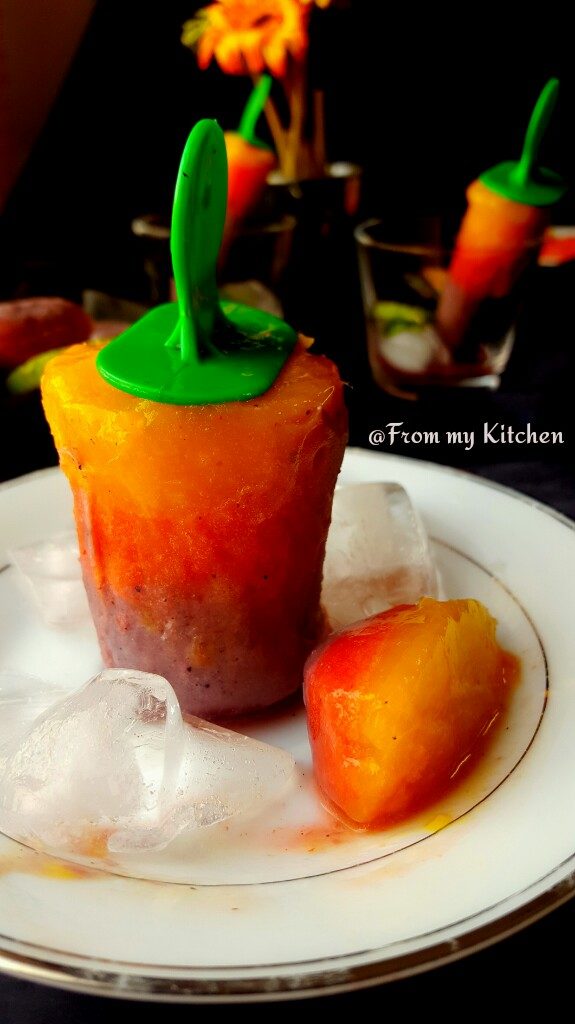 Feel like grabbing one?Blue berry is very cheap in the market now!So do try this if you get some!