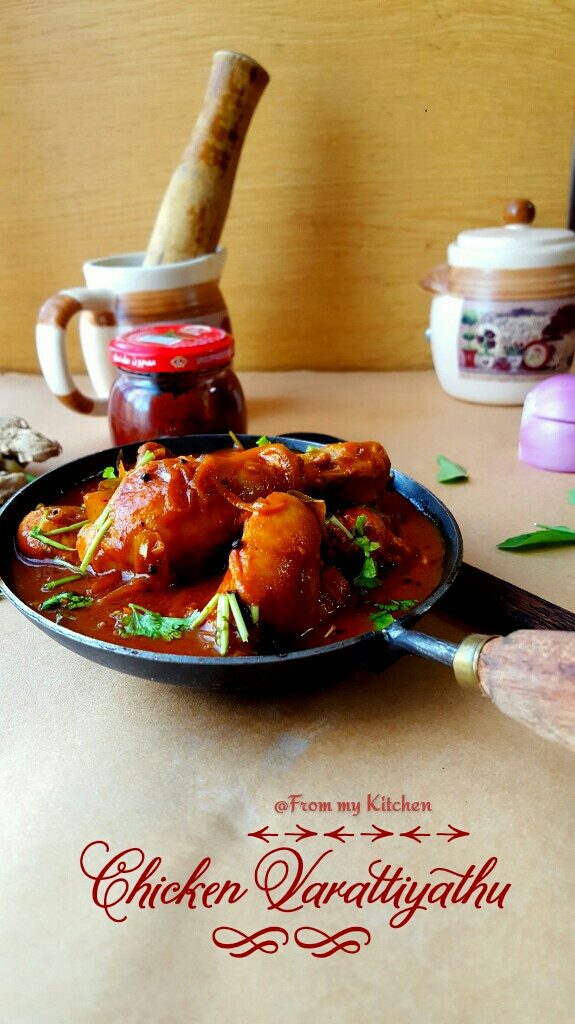 Its long time i'v posted something like curries!This is a spicy chicken curry with little tang and touch of Malabar fish varattiyathu. Yes we used to prepare a fish mulakittath(fish in spicy red gravy)in clay pot which is a staple in almost all the house in our area.There are many people who can't have their rice without this tangy spicy gravy.Its made everyday in my house with whatever fish available there mostly small fish, and prawns.Love it to the core.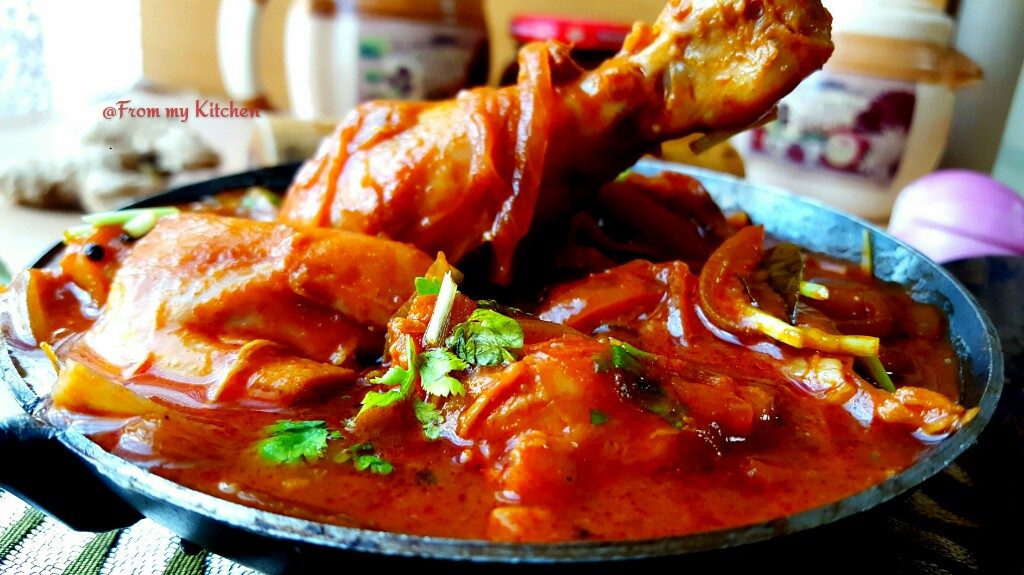 That gravy goes well with any kind of Malabar rotis too!Best combo with coconut stuffed rice crepes(thenga pathil)!That day i don't have any fish with me and tried with chicken and it was super yum!Sourness is coming from tamarind pulp and the red gravy is all from the chilly powder using in it!This kind of gravy is only for those who can handle heat.(But you can lessen the heatnes by adding Kashmiri chilly powder)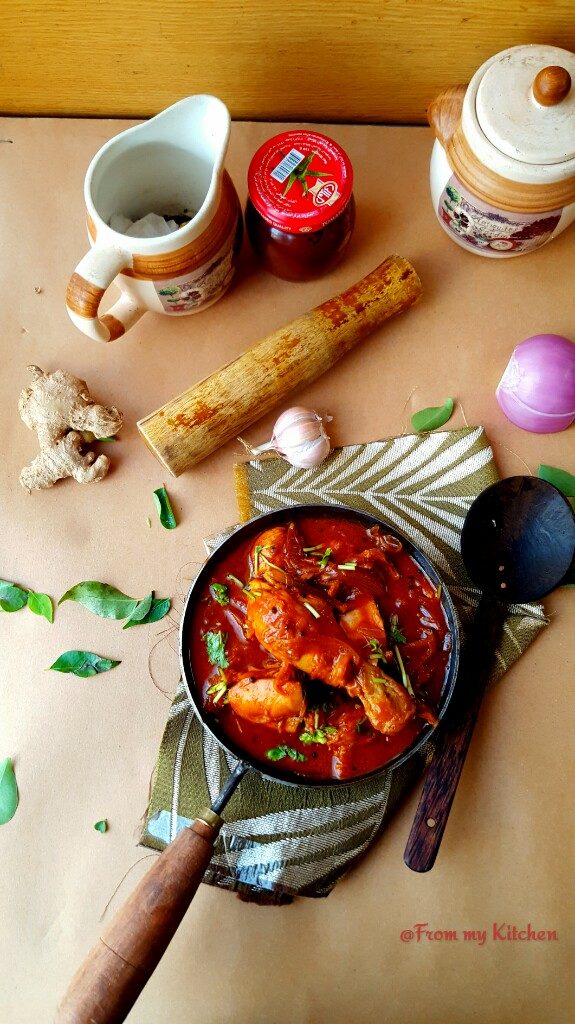 Nothing fancy in it,very simple to prepare and delicious.If you have a clay pot use that to make this gravy.
Ingredients
1/2 kg chicken cut into small pieces
2 small onions
1 tomatoes
1 small green chili
1 tsp ginger paste
1 tsp garlic paste
lemon size ball of tamarind soaked in 1/2 cup water(more or less as how u prefer)
Salt to taste
1/2 tsp coriander powder
1 tbsp chilly powder
1 to 1 &1/2 tbsp coconut oil
1 tsp mustard seeds
1/2 tsp fennel seeds
Few curry leaves
Method
Heat a pot and pour the coconut oil in it.
Splutter,mustard and fennel seeds along with curry leaves.
Now add ginger garlic paste and sliced onions.Cook it until soft.
Add sliced tomatoes and cook until mushy.
Now add chilly powder and coriander powder mix well and add the rinsed chicken pieces to it.
Toss and coat well the masalas with chicken and cook it for 2 to 3 minutes
Now squeeze the pulp from tamarind and pour the tamarind liquid to the pot.Mix well add some more water.Cover and cook until the chicken is done.
If you need more gravy add more tamarind water or water .Lastly add a good amount of coriander leaves and switch off the flame
Notes:If you don't have tamarind or don't like it replace it with tomato paste.It will give you sourness and nice red color to the gravy.