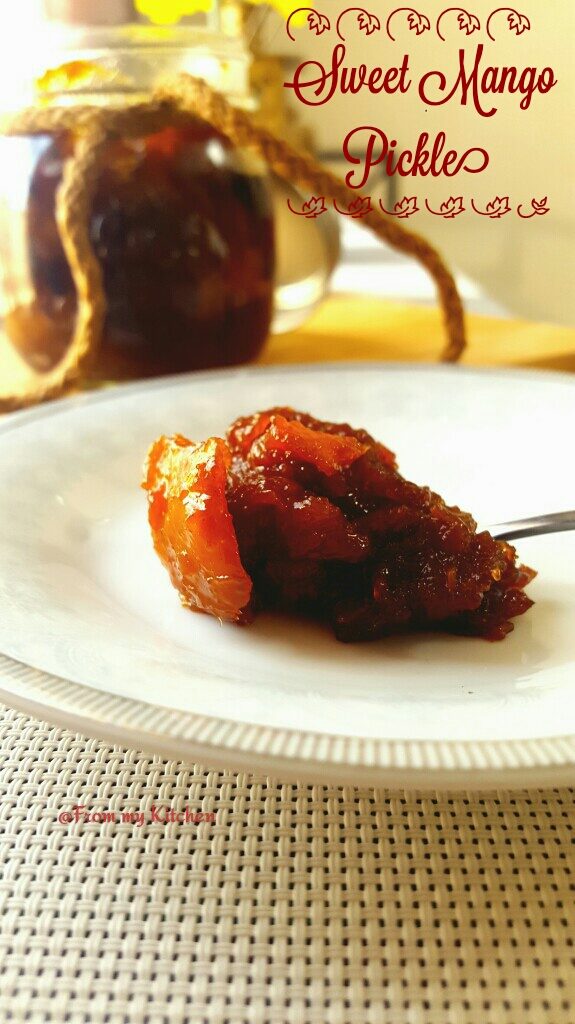 First pickle recipe on the blog!Yay!Incredibly simple and mouthwatering!Sour,sweet and hot(katta,meetha thika)i droll at such foods!!!How many of you love this combination?Best use out of sour mangoes!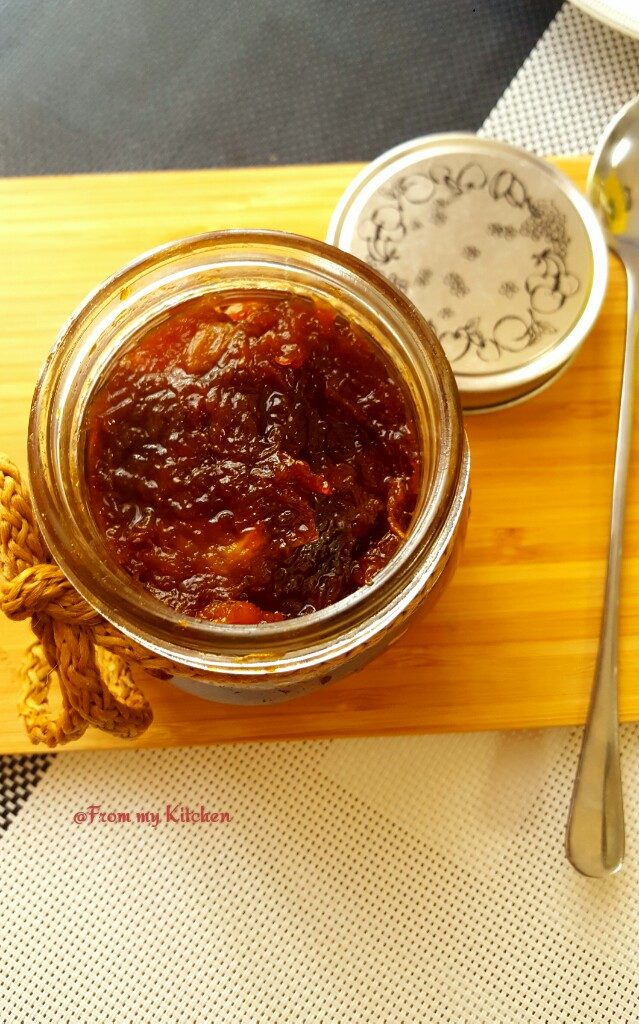 This is my cousin's recipe who used to make this frequently and share in our family group and make us droll at the picture!This tempt us and i was waiting for an opportunity to give it a try and here it is Safritata!Your tempting delicious mango pickle,I made it for a sadya party and all just loved it!Thank you so much for this delicious recipe!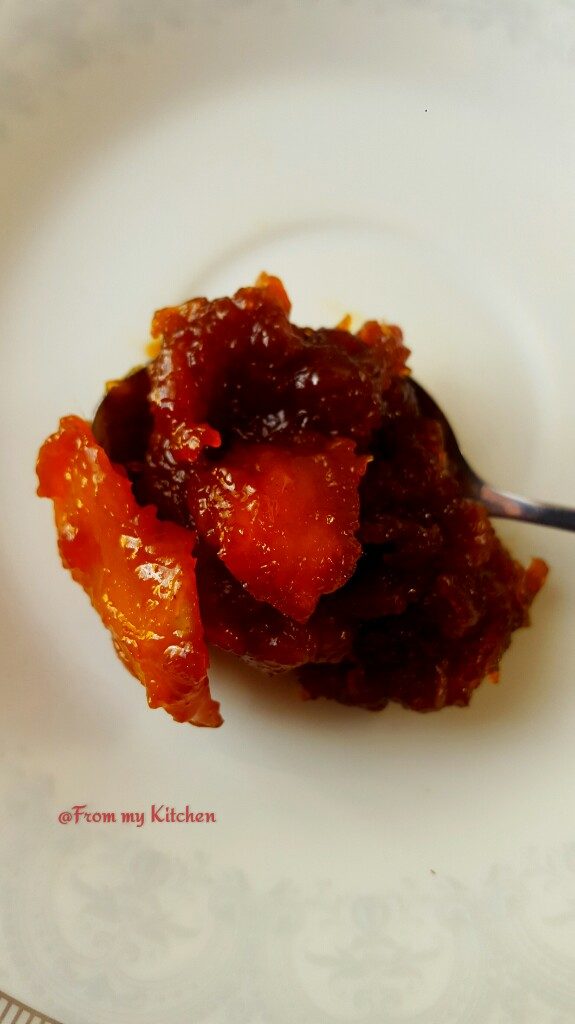 She said to use raw mango,but i got ripe one that is not at all sweet so thought of making it.This one is made by simmering mangoes in melted jaggery and then lastly adding salt sugar and some oil. Really a must try if you like that combination of sweet,sour and spicy together.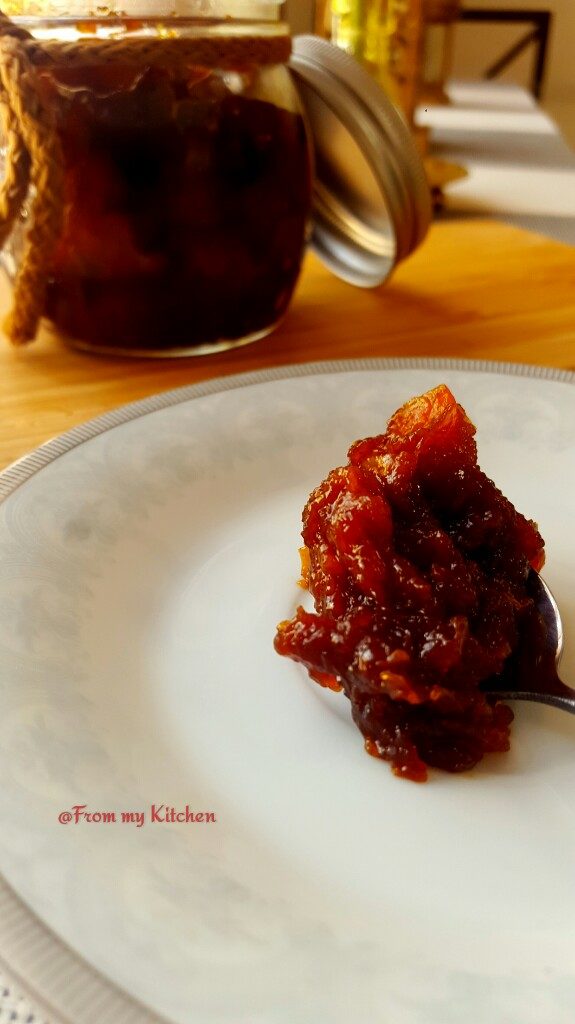 Ingredients
7 medium sized mangoes
1 big piece dark jaggery melted and sieved(1/4 kg)
4 to 5 tbsp water
1 tbsp chilly powder
salt to taste
1/4 tsp Aesofetida
1 tbsp coconut oil
Method
Peal the mangoes and chop it to small pieces.
In a pan put this mangoes and sprinkle 4 to 5 tbsp water.Let it cook for few minutes.
Now add 3 to 5 big spoon of the melted jaggery and let it simmer on low flame until it reduce.When it's half reduced add salt,chilly powder and reduce it until thick pickle like consistency.
lastly add some coconut oil and aesofoetida mix and switch off the flame.
Note :If you are using raw mango increase the qty of jaggery. For 7 to 8 mangoes 1/2 kg jaggery.