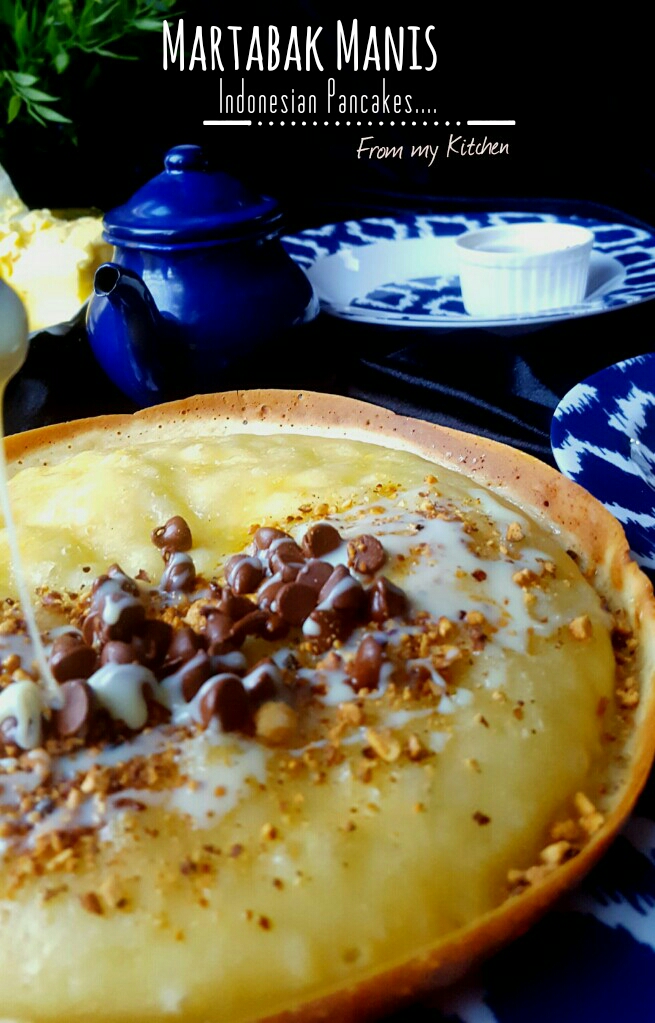 It's the time for another MFB Challenge!Time is flying isn't it?It's 5th challenge,that means 5 months since we started it! Yayy happy that i'm able to participate for all the challenge without missing any.By the name itself i think you all got the theme of the month.Our host is making it more interesting and exciting by revealing totally different themes each month.Yes this month it is Indonesian Cuisine.Let's wait and watch what all varieties of food are coming from this particular country by fellow bloggers.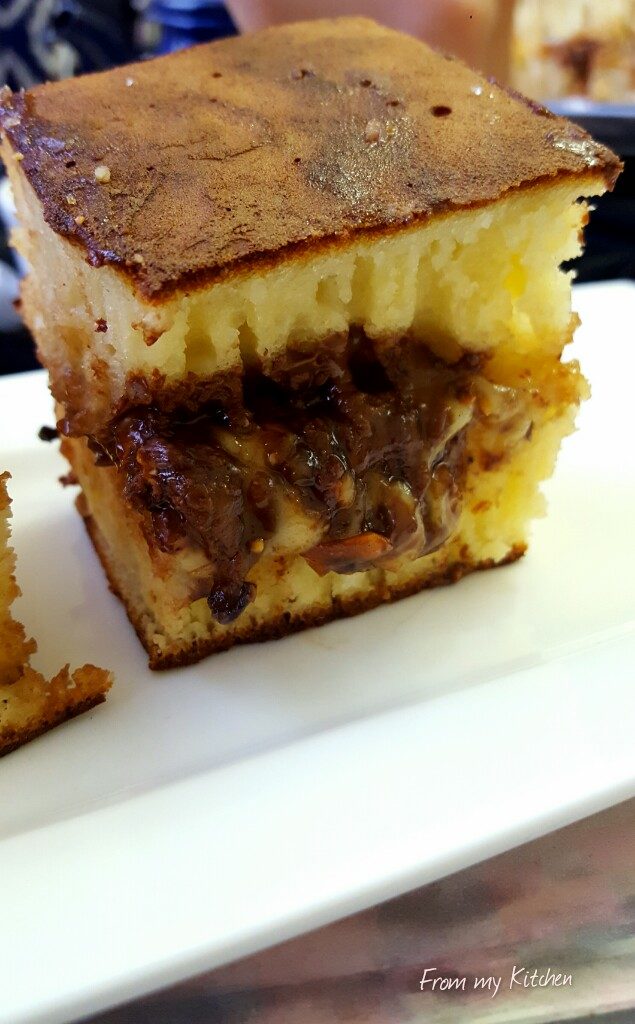 I was so confused about what to make.Initially i was thinking something like savory and was tempted to make Beef Rendang which is a spicy meat dish which originated in Indonesia.But for some reason i dropped it and chose this easy peasy Indonesian Pancake!Can u see the lines in the above pic ?I think that's because of yeast added in it.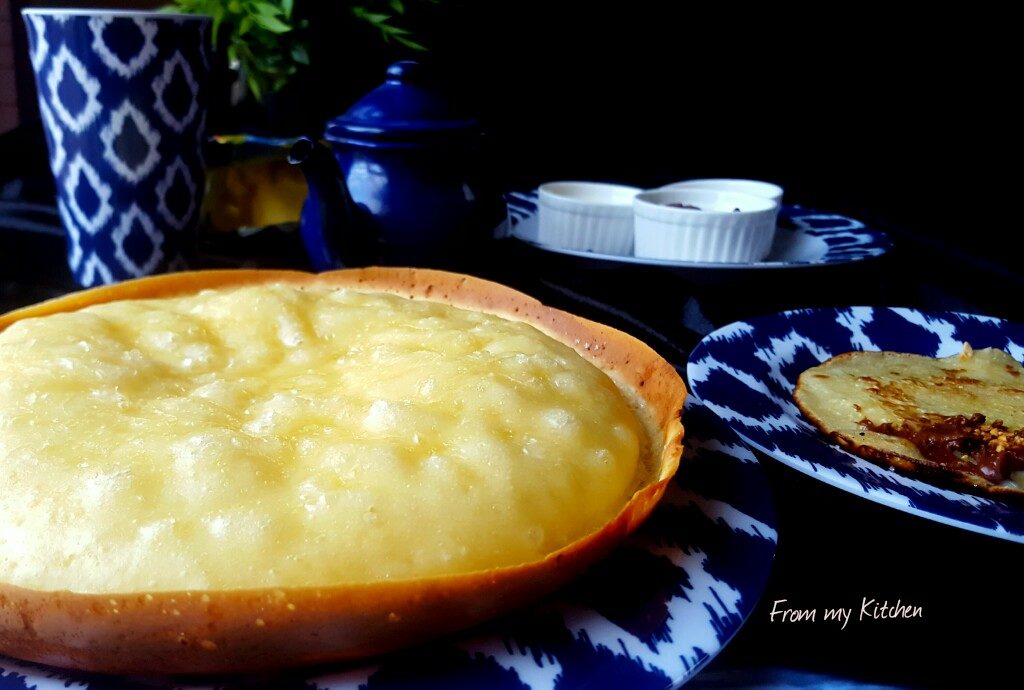 Compared to other pancakes the only difference in the batter is adding yeast in it. Then the whole batter is pouring at one go like a cake.After pouring the batter in the pan you have to swirl the pan to get a crispy golden edge,then close and cook on low flame.And when it's done the pancake is topped with a good spread of butter,followed by some crushed peanuts,chocolate chips,drizzle of condensed milk and grated cheddar cheese,then it will be folding from the center like a sandwich.Slice and serve.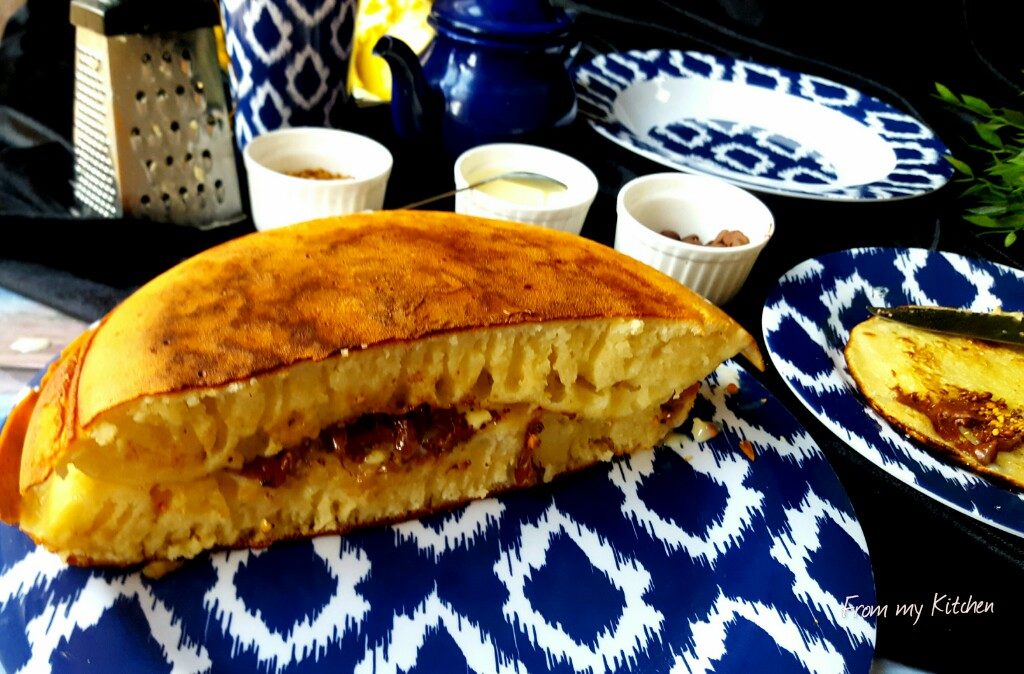 But what i feel is we should divide the batter and pour twice,otherwise it's too big to bite in!That's only my suggestion.Or you can also half the recipe.I think this is a good option for a lazy day!hehe!No need to stand and cook each and every pancake!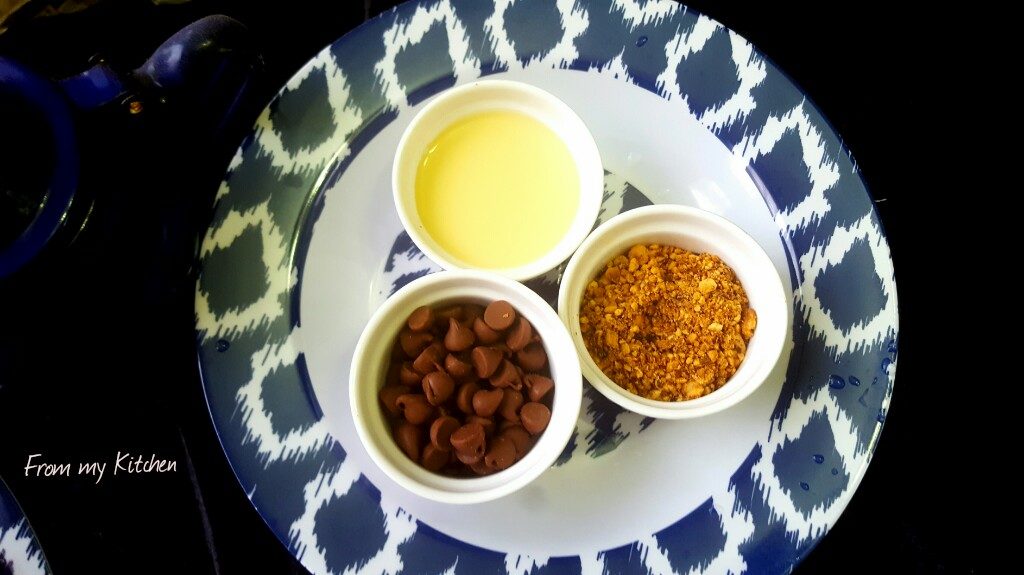 Over to the recipe
Ingredients
2 cups all purpose flour
1 tsp baking powder
1/4 tsp salt
1 tsp instant yeast
4 tbsp sugar+1 tbsp
3/4 cup milk
1/2 cup water
1 egg
1 tsp vanilla essence
For Filling
Some chocolate chips
2 or 3 tbsp roasted chopped peanuts
3 tbsp condensed milk
3 to 4 tbs grated cheddar cheese
Method
In a large bowl mix together dry ingredients.
Now add egg,milk and water to it and whisk it without any lumps and smooth.
Let it sit for 1 hour.
Preheat a wide nonstick pan.pour a tbsp butter or oil and now mix the batter well and pour it gently to the pan and lightly swirl the pan to form edges.
Here is a short video how i did
Now close the lid and when it starts to bubble up before drying the top completely add 1 tbsp sugar on top and close the lid.Let it cook for 10 to 15 minutes on low flame.Try to keep something heavy under the pan to avoid the burning at the bottom.
When it's done take it out to a serving platter spread a nice doll-up of butter,sprinkle chocolate chip and chopped peanuts followed by a drizzle of condensed milk.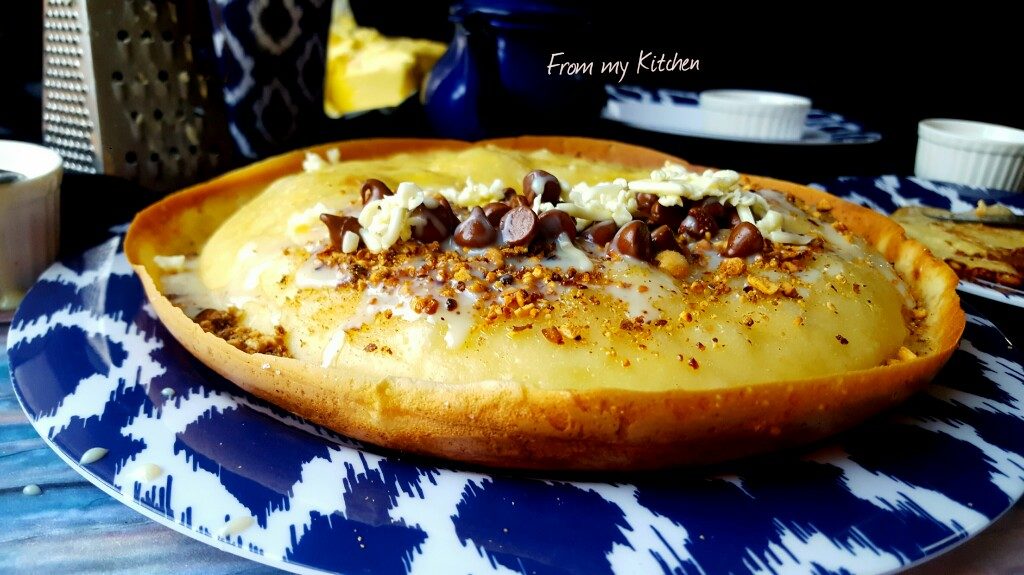 Add caption
Cut and Fold it from the center and sandwich it.Slice and serve.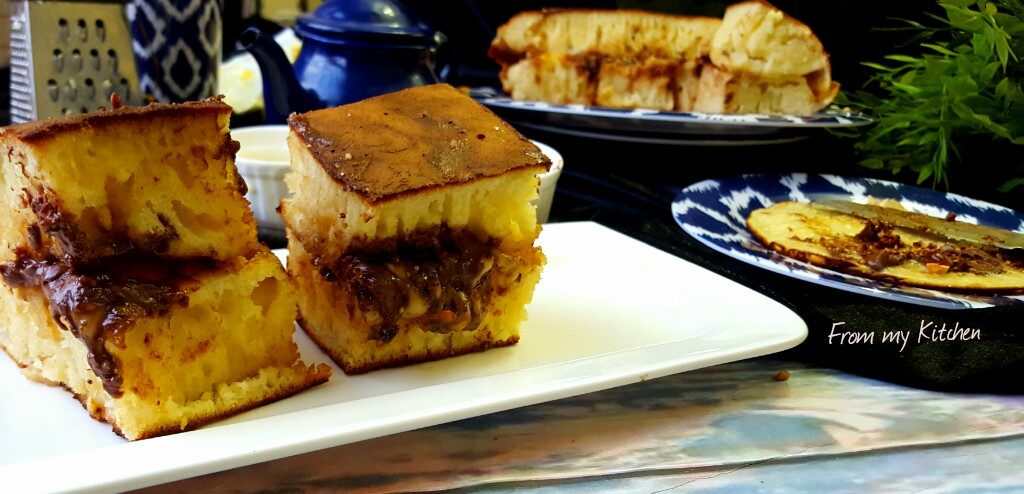 Enjoy it with a cup of tea!