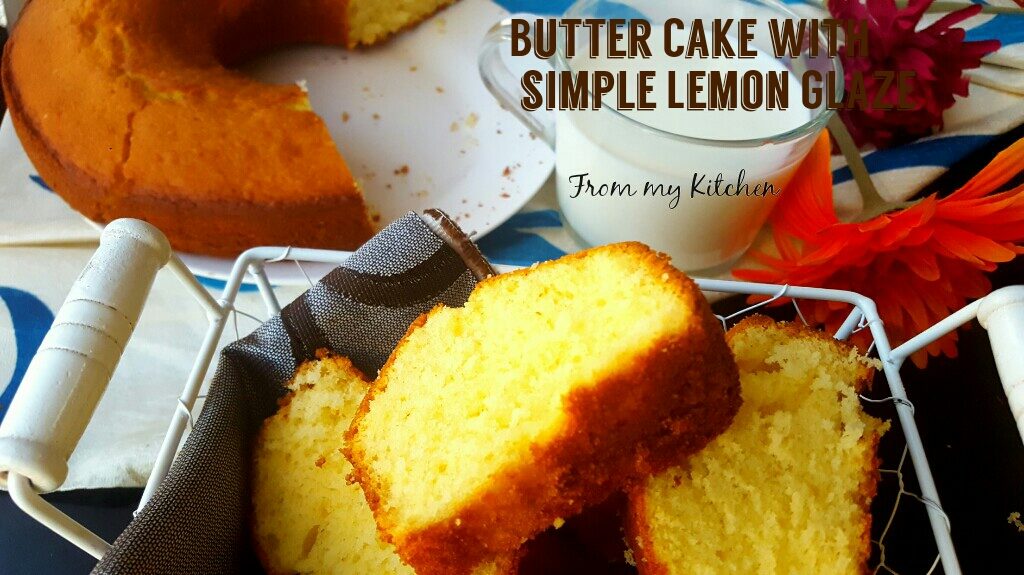 Simple tea cakes are a leader, equally among kids and grown ups. There are different varieties of recipes for butter cakes and tea cakes. Here is which i followed since years.This is buttery,soft and flavorful cake which you have to try once for sure.I already have one tea cake on the blog Caramel Cake with Dares and Nuts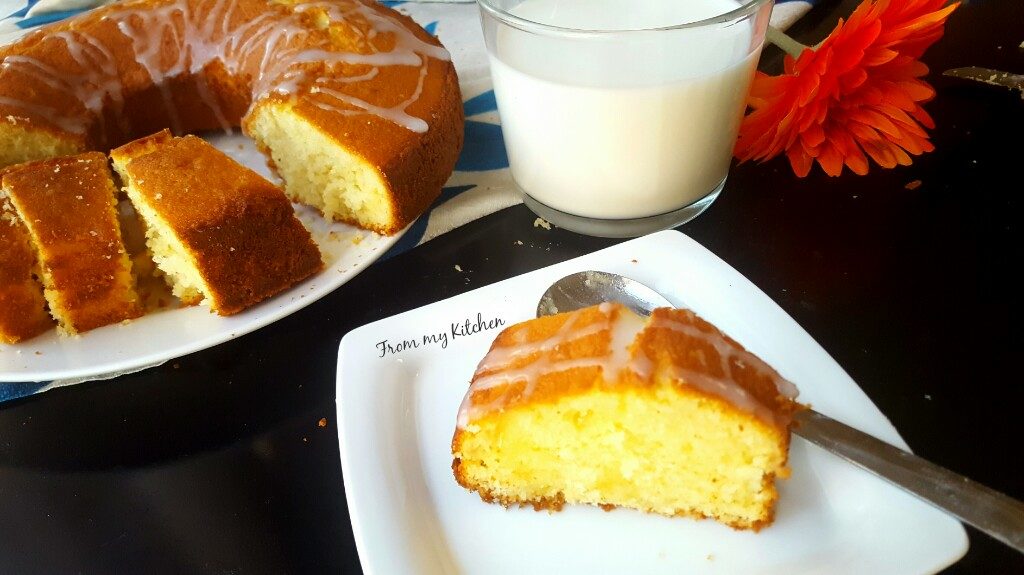 Whenever i'm in hurry and need to bake a cake i used to follow this recipe,even for cup cakes.It's moist and yum.Also quantity of ingredients are limited that all can make it in a jiffy.A simple vanilla flavored butter cake.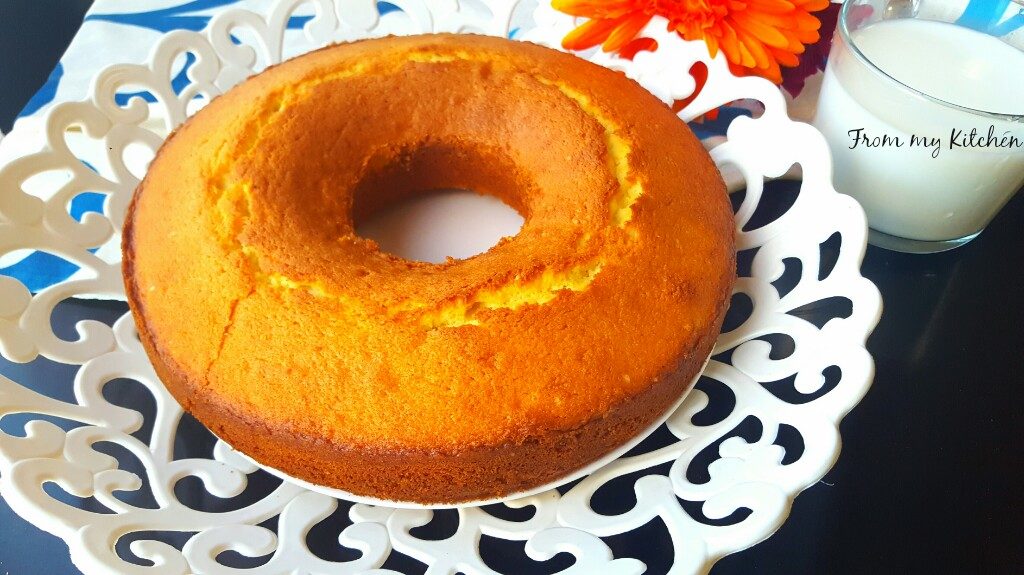 Lemon glaze i poured only for some slices because hubby prefer it as a plain tea cake.It adds a zinc to the cake with its refreshing lemony flavor.To make glaze is so simple.Only u need is icing sugar,few drops of milk lemon zest and juice.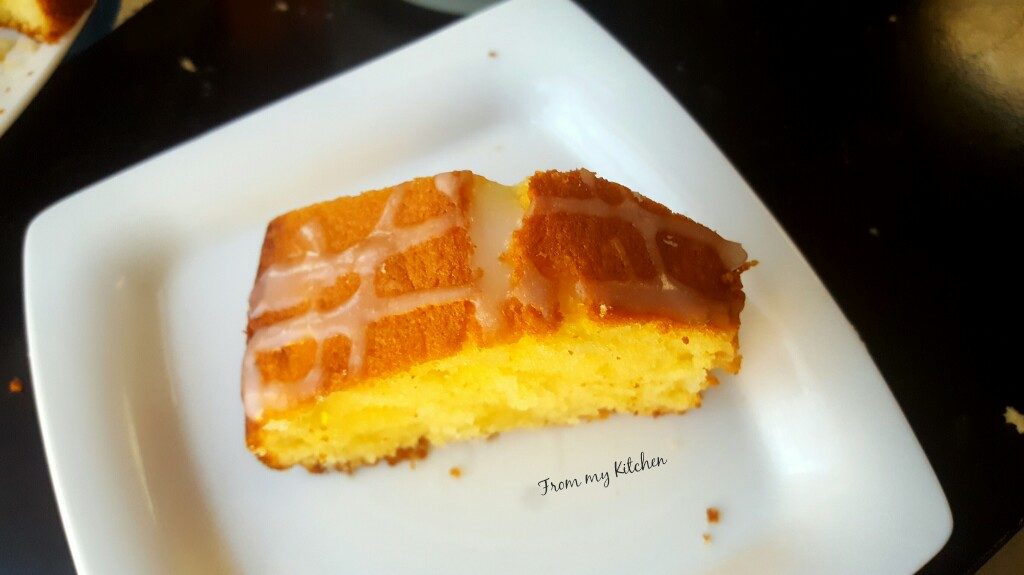 Over to the recipe
Ingredients
130 gm butter
1 cup + 2 tbsp powdered sugar
3 eggs
1 tsp vanilla essence
1 n 1/2 cup all purpose flour
1 tsp baking powder
A pinch of salt
1/2 to 3/4 cup milk
For glaze
1/2 cup powdered sugar
2 to 3 tsp milk
1 tsp lemon zest
1 tsp lemon juice
Pour milk according to the consistency you need.(If you want it thick check and add. If you need thin consistency add milk accordingly)
Method
Preheat the oven to 180 degree.
Make sure all the ingredients are in room temperature like eggs,butter.
In a large bowl cream together the soften butter and powdered sugar until light and fluffy.
Add eggs one at a time and beat until everything is well incorporated.
Add in vanilla essence
Sift together all the dry ingredients
Now fold in or lightly beat the flour and milk in butter mix alternatively in two additions.
Do not over mix the batter.
Your batter will be light and fluffy
Pour the batter in the prepared baking tray and bake it for 40 minutes or until toothpick inserted comes out clean.
For glaze
Just mix all the ingredients together .Add milk only by a tablespoon each.It will become watery soon,
Drizzle over the cake and enjoy.If you don't want the glaze just skip it.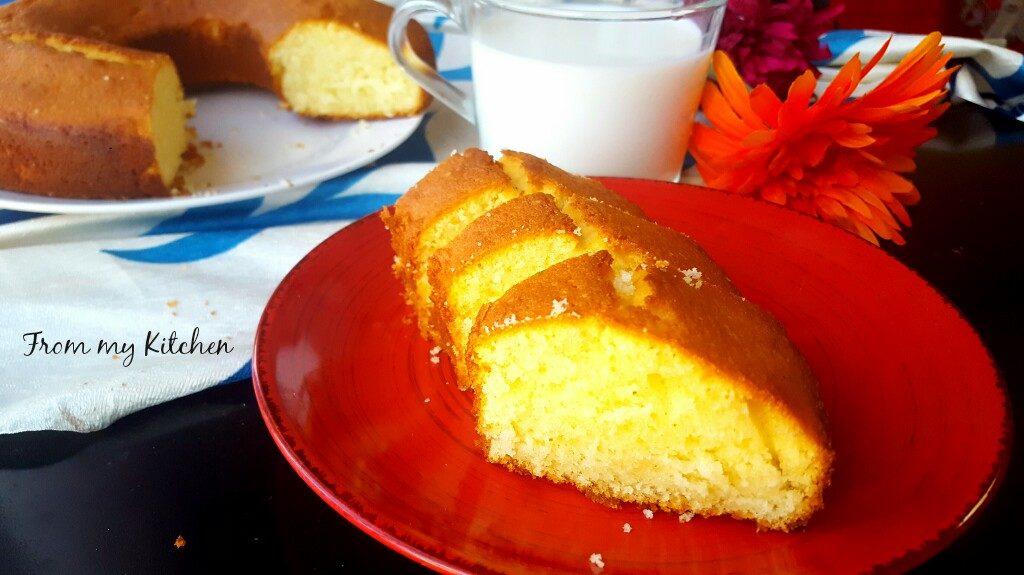 I'm sure you can't resist yourself by its fragrance while baking!If your kids are a cake lover do try it for sure.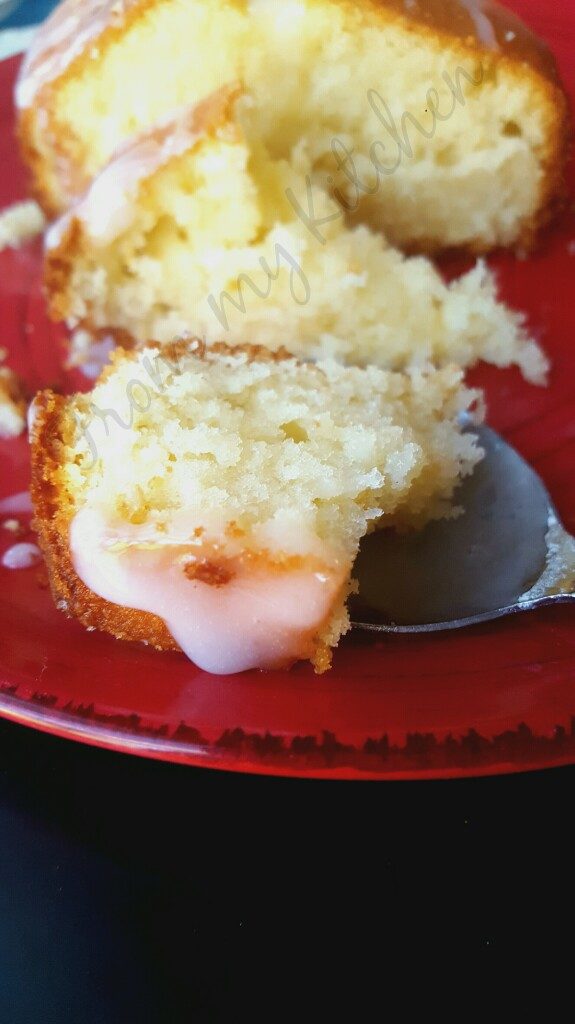 Bake it and relish!