What can beat a spicy smoky chicken!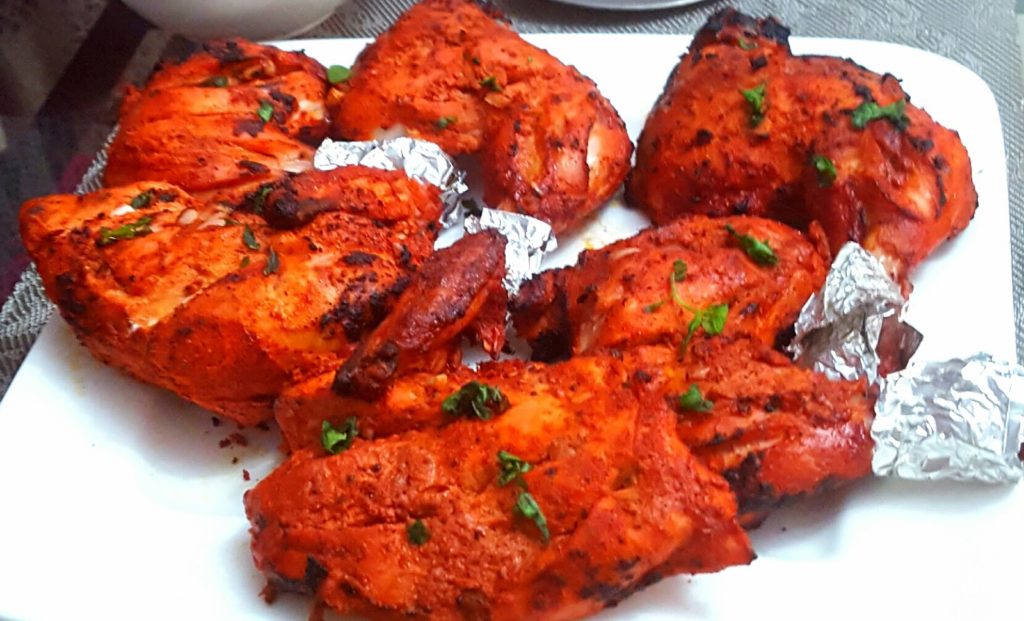 Here i'm uploading my tandoori chicken recipe with some new tempting pictures.Believe me it's finger licking good!But still i can't take single and lovely photo for this!May be next time!Perfectly charred,spicy,succulent tandoori chicken may be the favorite for all!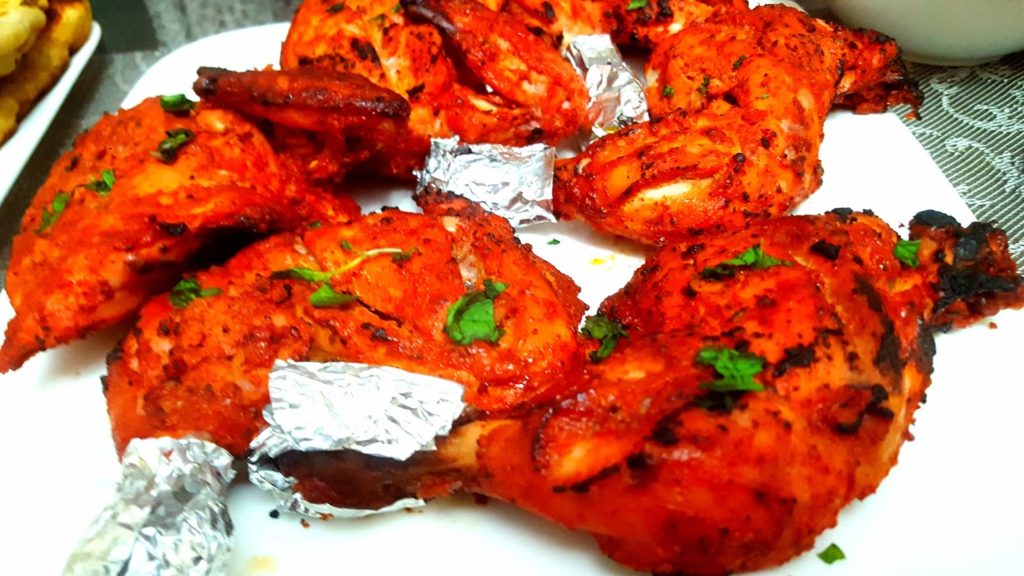 I'm sure once you try this recipe you will think twice before placing an order in a restaurant.
Tandoori chicken originated in India, with some awesome flavors n spices.This chicken is double marinated and then baked to perfection.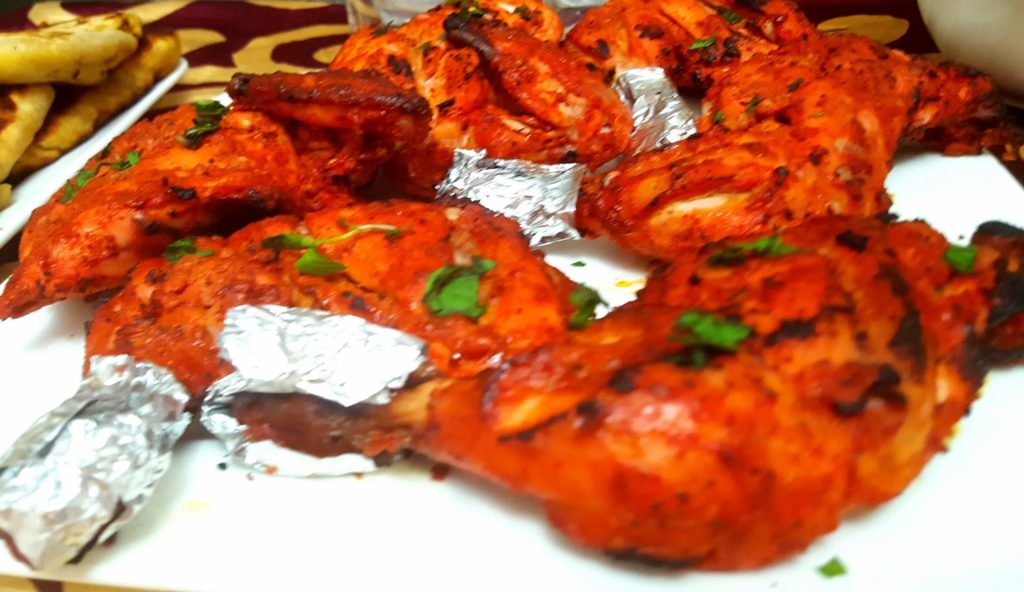 Ingredients
First marination
1 chicken cut into 4
1/2 lemon juice
1 tsp ginger paste
1 tsp garlic paste
1 tbsp kashmiri chilli powder
Salt to taste
Second marination
5 tbsp thick yogurt
1 tbsp each ginger and garlic paste
1/2 lemon
2 tbsp chilly powder
1/2 tsp coriander powder
1/2 tsp garam masala
2 tbsp oil
Salt
tiny bit of red food color
Method
1.Cut chicken to 4 pieces put slits on the chicken.marinate it for 1 hour [1st marination]
2.Then mix all the ingredients under 2nd marination and marinate the chicken for atleast 4 to 6 hours.
3. Grill it for for 30 to 40 minutes until the chicken is cooked.Flip in between.
Tip:This is how i attain the perfectly charred ,juicy and succulent tandoori chicken with all those delicious flavors!The best option is preheat your oven to 200 degree line a foil on the baking tray ,brush some oil and place the chicken on it,brush some more oil on top and bake it for 20 minutes.Now flip brush some more oil and bake until the water runs out are clear.!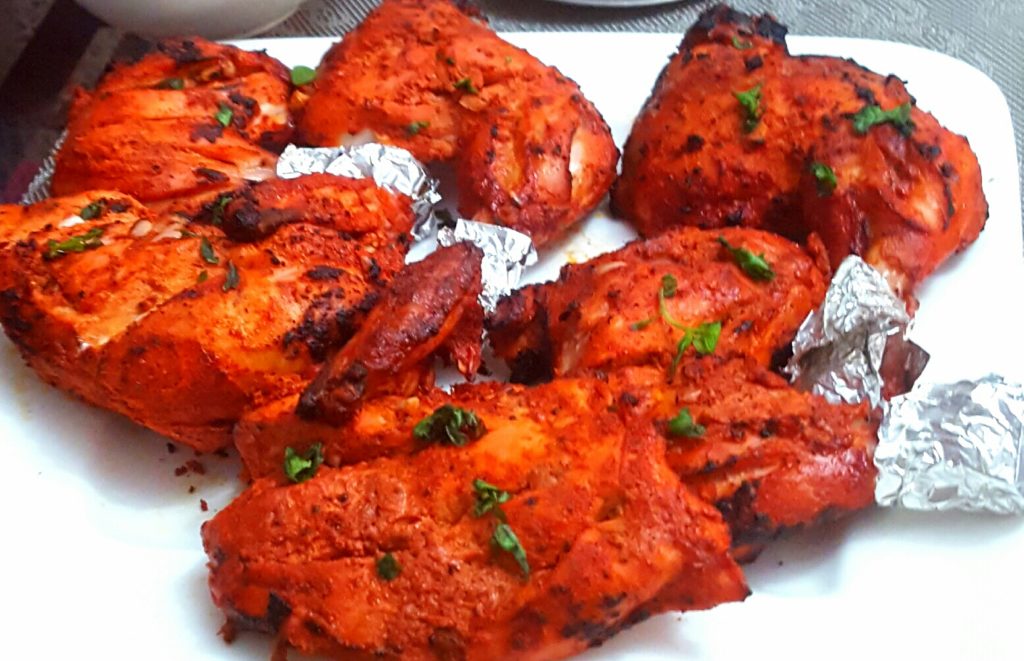 Enjoy it with some mint chutney and nan!Also squeeze some lemon juice and sprinkle some chaat masala for that extra kick!