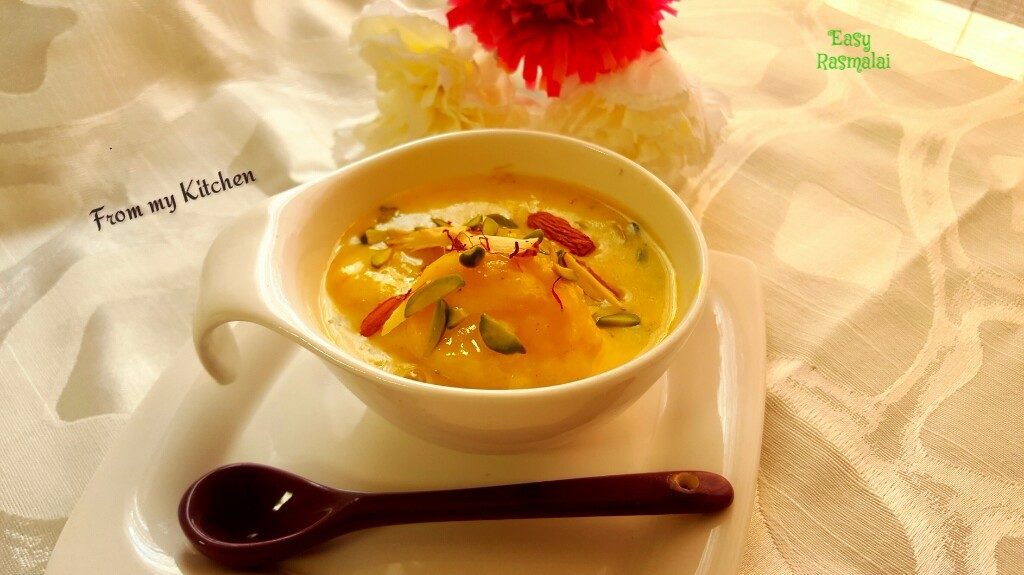 Rasmalai is such an Indian Sweet that no one can resist!I know it's a common sweet made in every house for sure.But if the recipe says easy,then it should be super simple.Mainly the rabri(the cream) part.You have to simmer and simmer the milk to half its volume and all those process are quite time consuming right?Here i'l make it easy for u !It's a creamy dessert with saffron infused flavor in it.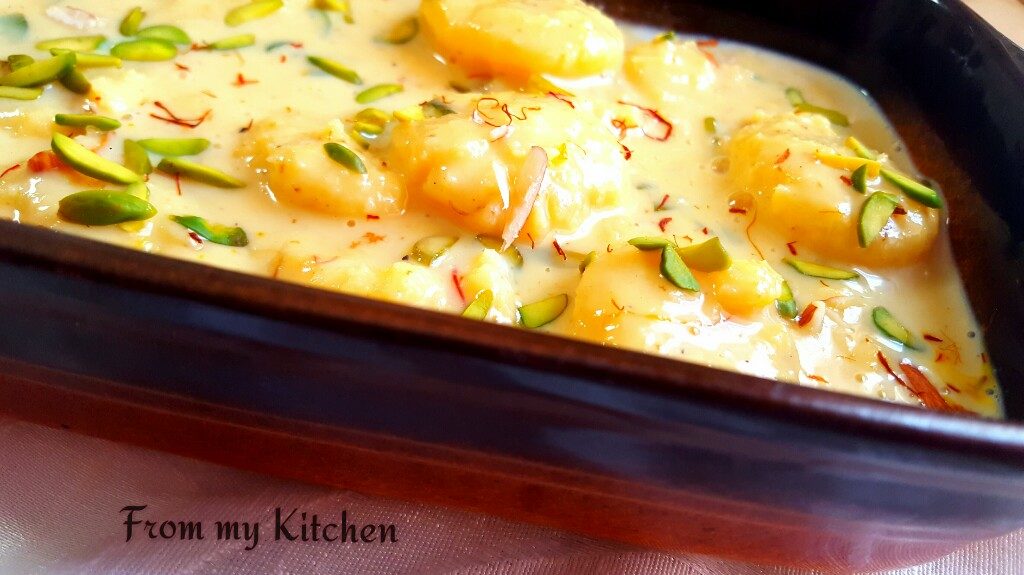 Rasmalai is actually made up of chena (by making paneer)and then this chena ball is cooked in simmered sweetened and flavored milk called Rabri!Here i used milk powder recipe to make malai balls and an easy method to make my cream!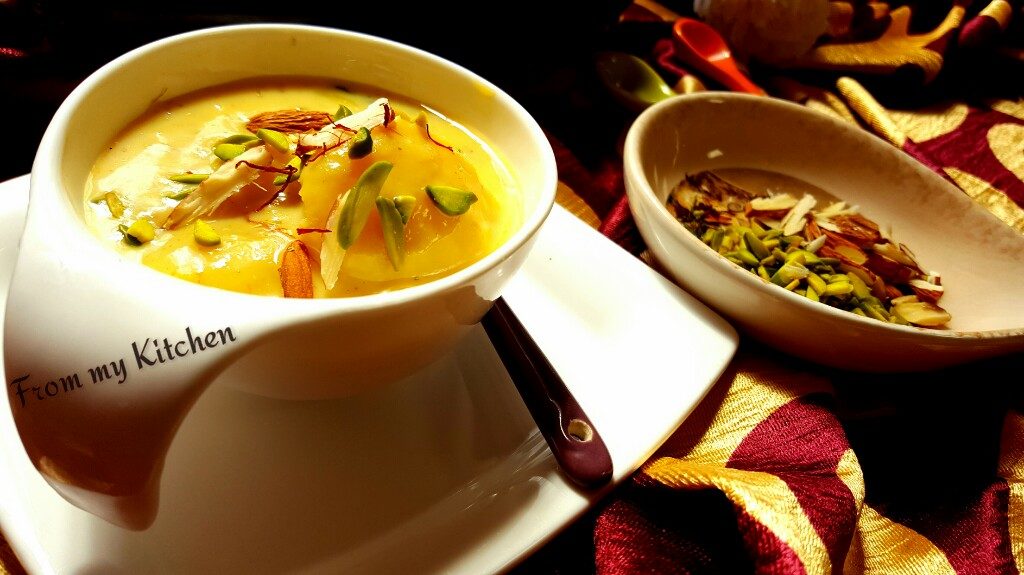 Sweets are always welcome here!I love all kind of sweets!Diwali is around the corner and all Indian Sweet shops filled with Variety of flavorful sweets!But still making from our own kitchen is a pleasure!!Instead of spending lots of time in Kitchen during the festive season here is a simple recipe for our famous Rasmalai.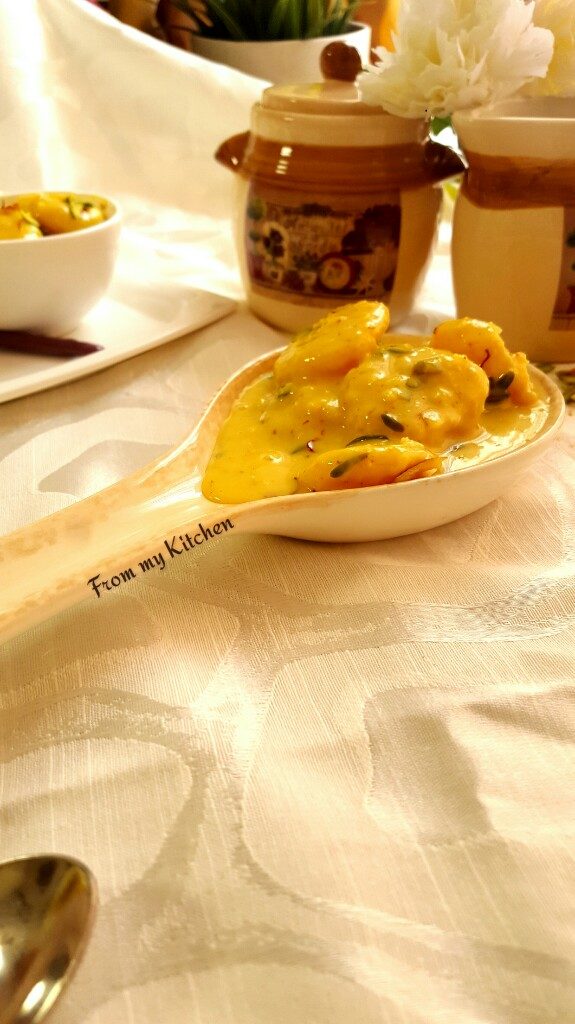 Ingredients
For Balls
1 cup milk powder
1 tsp baking powder
1 tbsp ghee
1 egg slightly beaten
For Cream
1 n 1/2 cup milk
1/2 tin condensed milk
few strands of saffron
some slivers of pistachios and almonds
1/2 tsp cardamom powder
Method
In a nonstick pan pour in milk and milkmaid,mix and let it come to a boil.
Then add saffron,cardamom,few pistachios and almonds mix and stir for 5 minutes.
Meanwhile mix together the milk powder, baking powder, and ghee.
Add the beaten egg little by little till the mixture comes together. Knead for a while till u get a smooth texture. Don't over knead.
Make about 15 to 17 small balls.
Transfer these balls to simmering milk ..
Cover and cook for 8-10 minutes till you get fully puffed up light balls.
Refrigerate
Cooking time will be less than 30 minutes.
Note: If you feel like the cream is too thick add some milk in it and gently mix.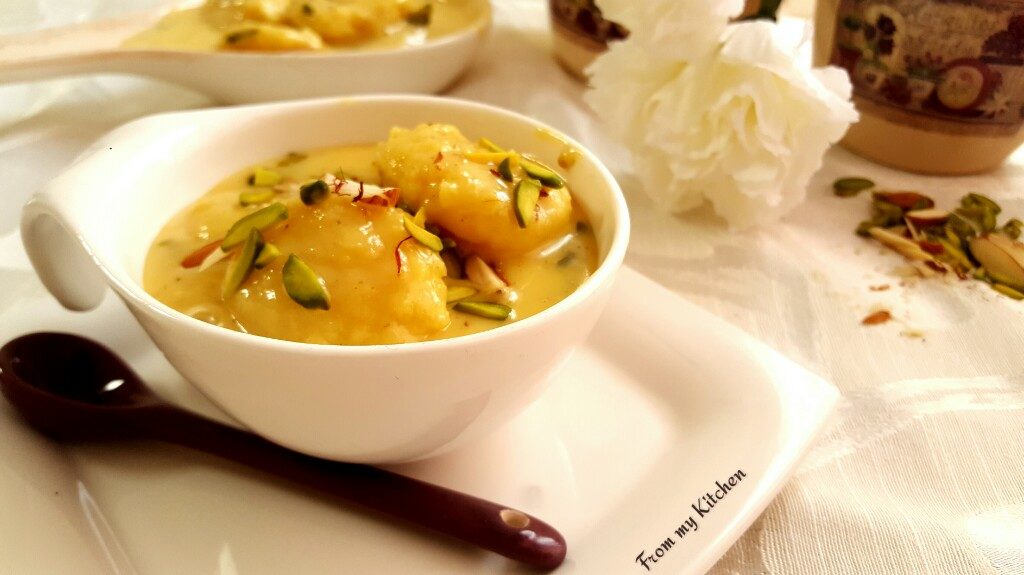 Enjooy this shortcut method and hope you all will like it!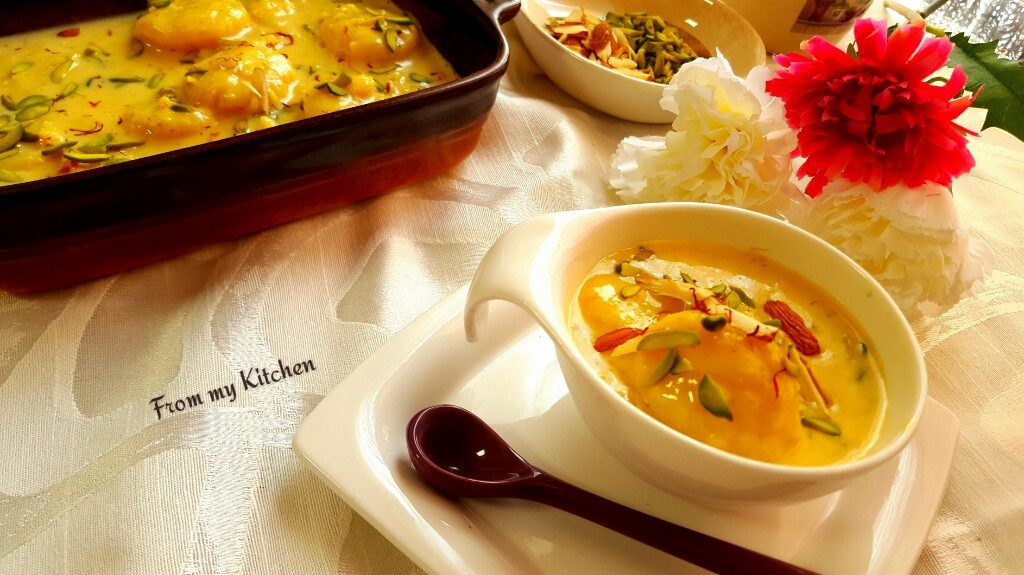 Desserts on its way!Stay tuned!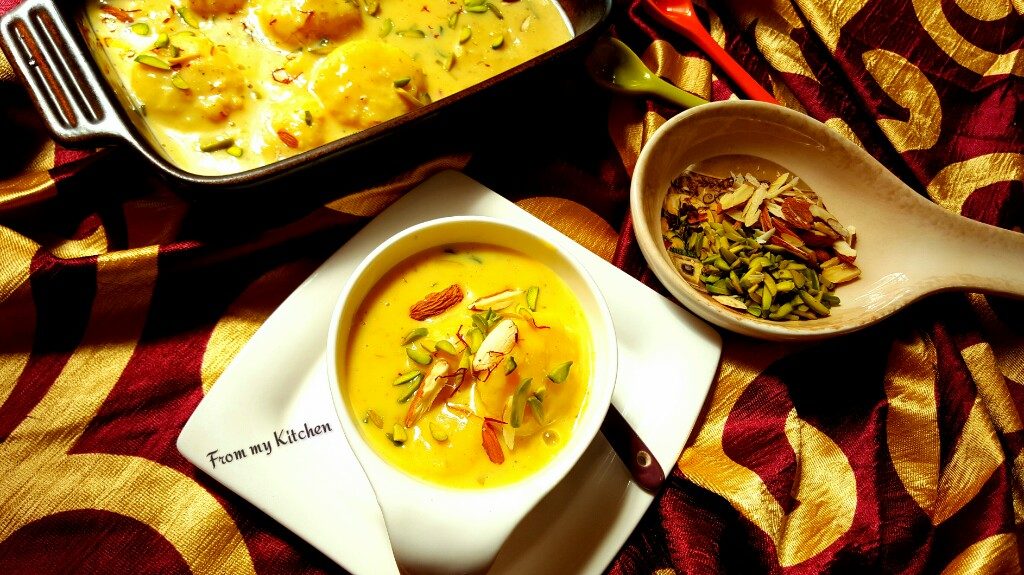 Relish!!