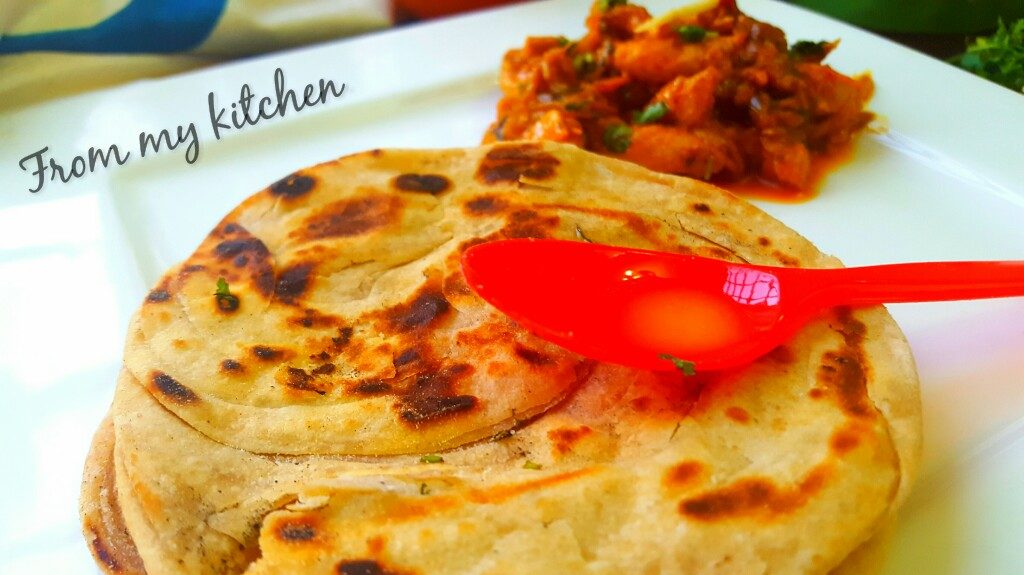 Malabar porota is a well known flat bread and a favorite food for all Keralites for sure.A flaky,crispy roti with lots of layers and flavors of ghee in it is simply delicious.Whenever i visit a Kerala restaurant this one is must in my menu.I'm sure most of us are same in this case.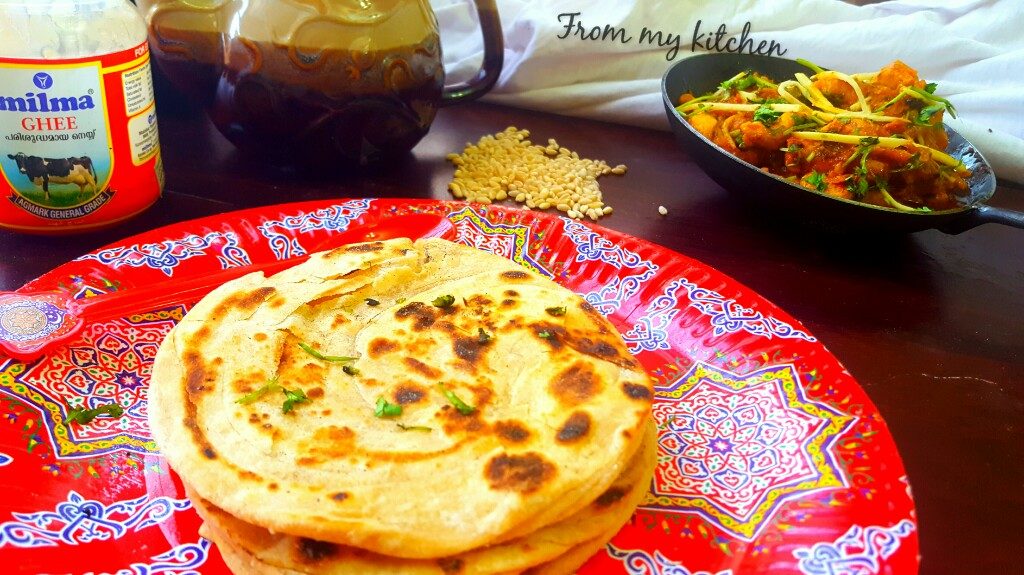 But now a days lots of health issues are a there considering this delicious roti,as it is made up of white flour,so not good for health and so on.But still it's my favorite .There is a coin porota now a days that's small in size and mostly made up of wheat flour.A duplicate version of our porota,that is seen around everywhere for functions and wedding parties.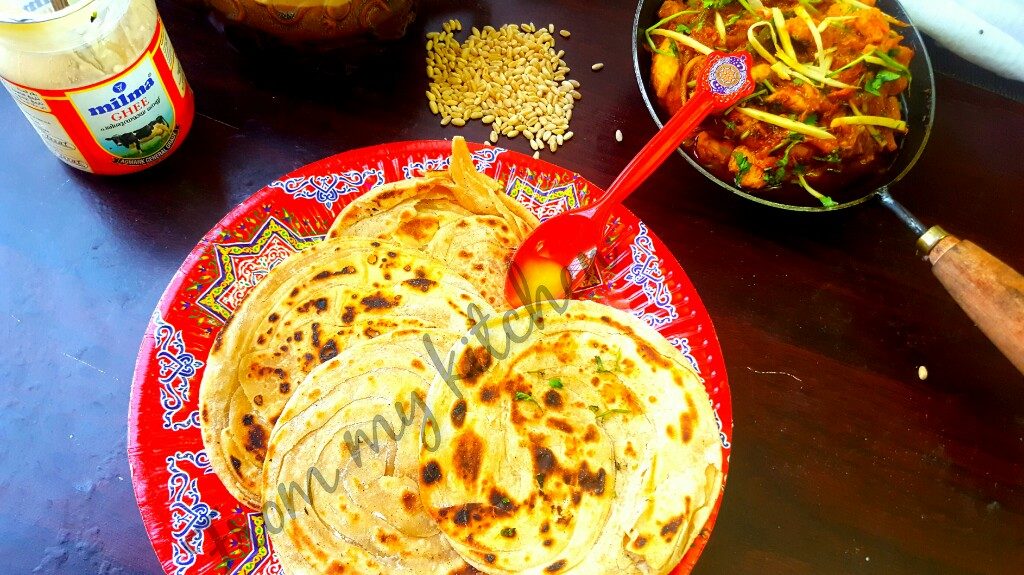 Yes i know nothing can beat the taste of porota made by all purpose flour,but this one is an alternative for sure.Made by wheat flour and in layers we are using some ghee and flour.It's crispy and flaky too!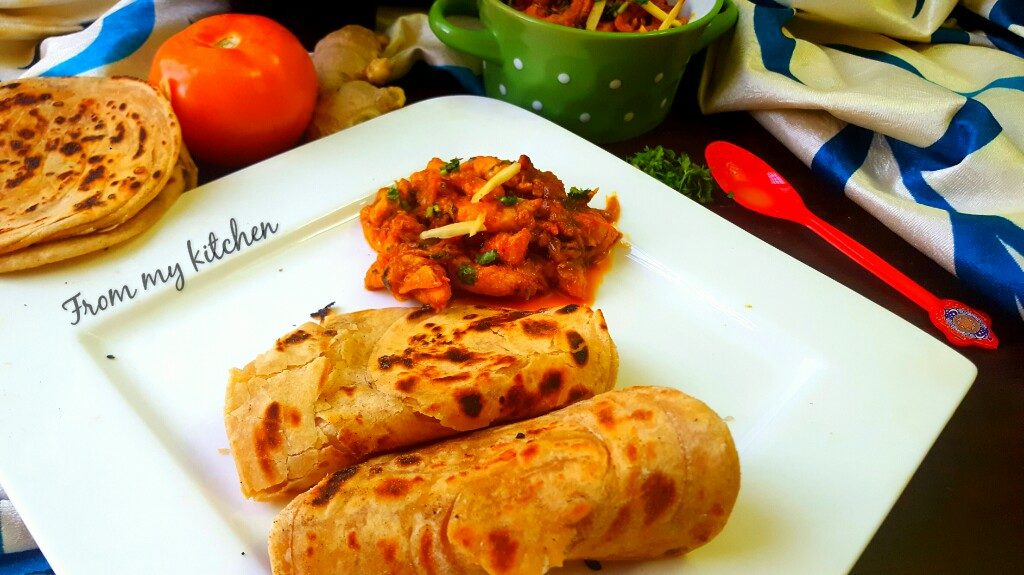 This one you can eat without any guilt as its made of wheat!Over to the recipe
Ingredients
3 cups wheat flour
1 tsp sugar
salt to taste
1/2 tsp baking soda
2 tbp ghee
Some oil to sprinkle while kneading around 4tbsp
Water to knead
For spreading
1:3 ratio of ghee and oil(mix it and keep)
Some flour to sprinkle
Method
Mix together dry ingredients,pour ghee and then knead it with enough water,in between sprinkle some oil to make a smooth pliable dough.Cover it and let it rest for at least 1 hour.
Then make small balls out of it,roll it to thin chapatis,then spread the ghee mix,sprinkle flour and then fold it like pleats….rest here is the step by step procedure.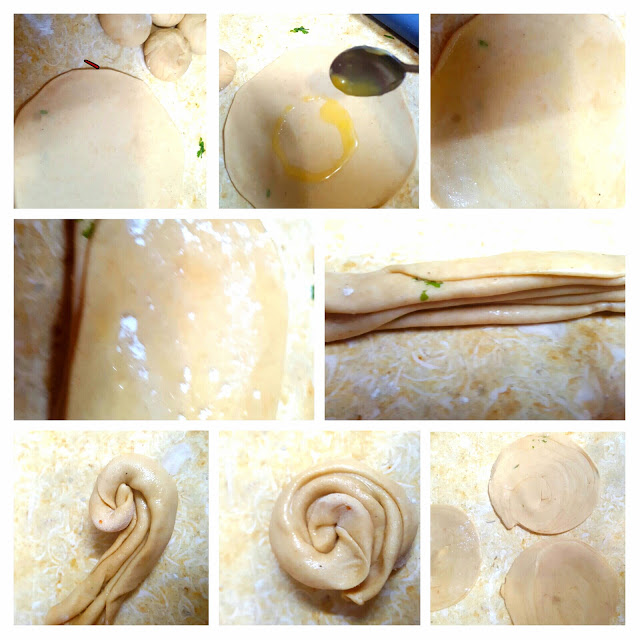 Then cook it on a preheated tawa ,pour some oil while cooking.When its done take it out and tap it in between your palms.This step is to open up the layers neatly.Here goes your wheat porota ready.You have to serve it hot n crispy straight out of the pan.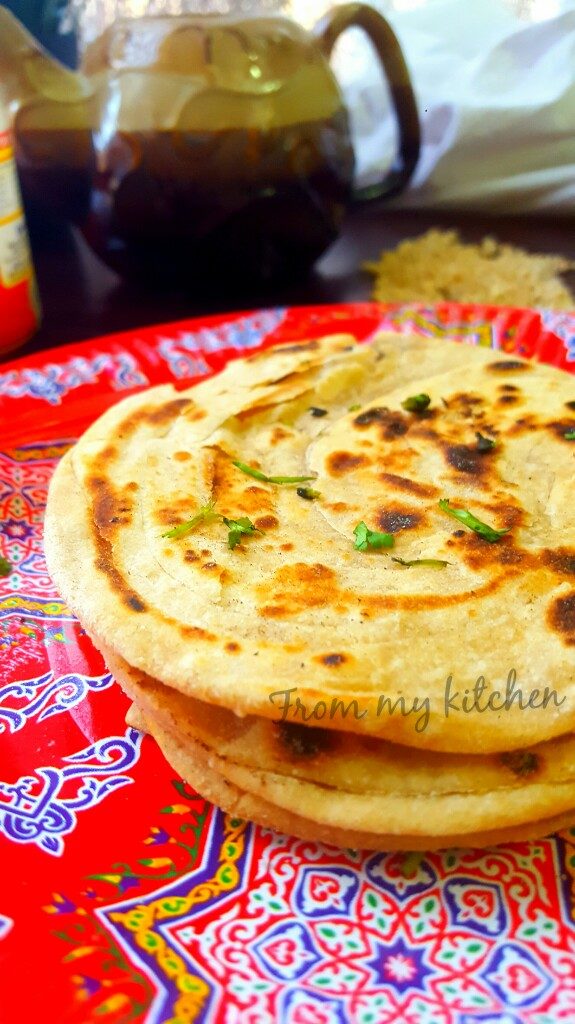 Coming up next a delicious Pakistani based gravy for this layered roti .Stay connected to know what is it!