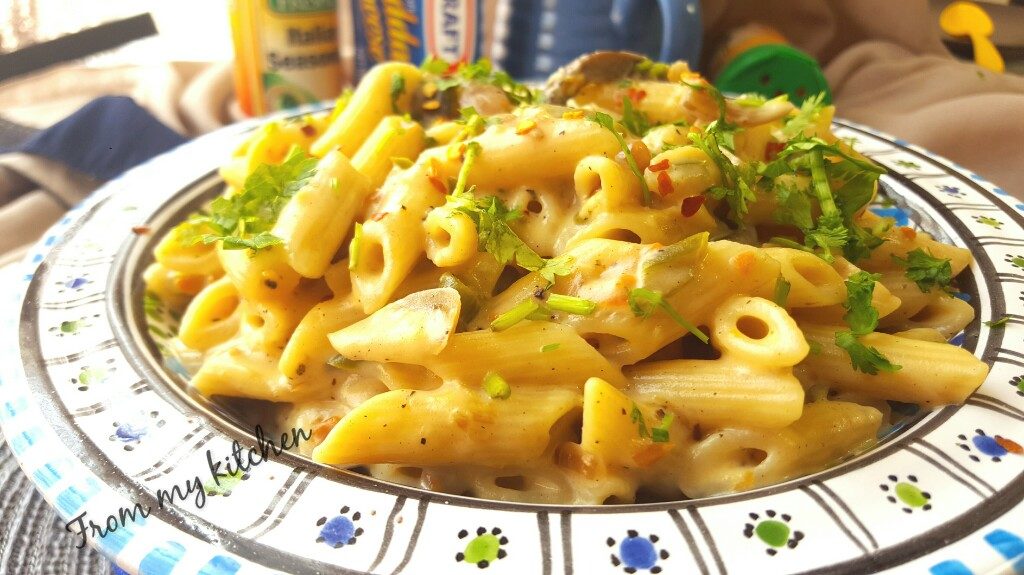 This is a super simple pasta with a creamy and silky texture loaded with veggies and chicken,White sauce and the filling is made in a single pan then mix it with cooked pasta.It's finger licking good!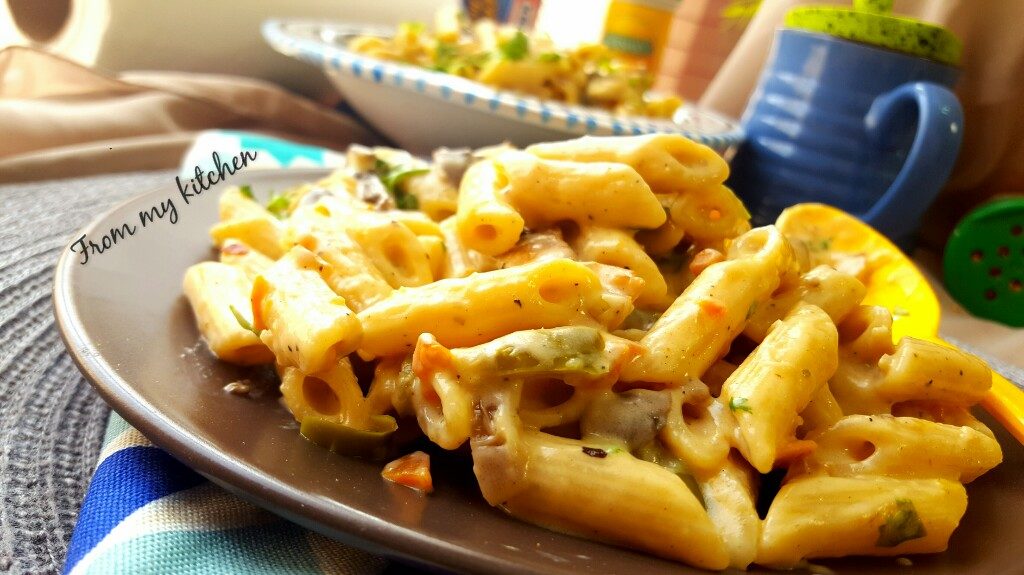 Pastas are front-runner among the kids and same here!Kashif(my son )before going to school demanded me to make pasta for lunch and not rice today.So I have no other options,it's an easy task for me too!Hehe! Here i created a quick and easy version of pasta which is perfect for a lazy day!If you don't want to add chicken skip it and stick on to veggies.Here i added leftover chicken.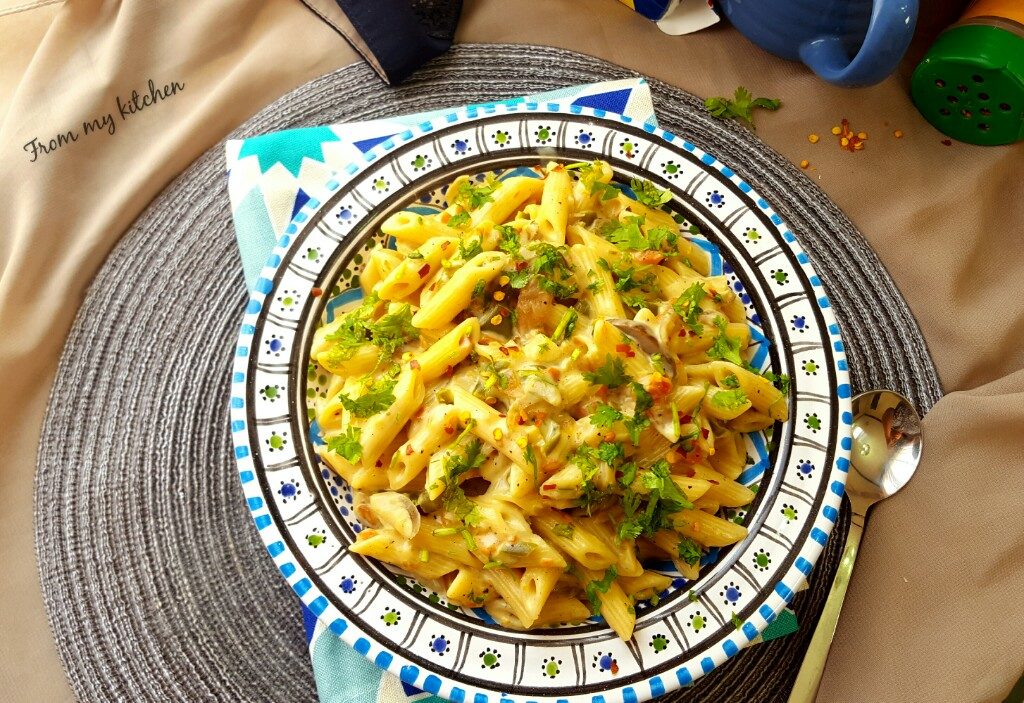 The best way to make your kids have their veggies is through their favorite meal.But you have to chop it very finely so they cant feel them. Over to recipe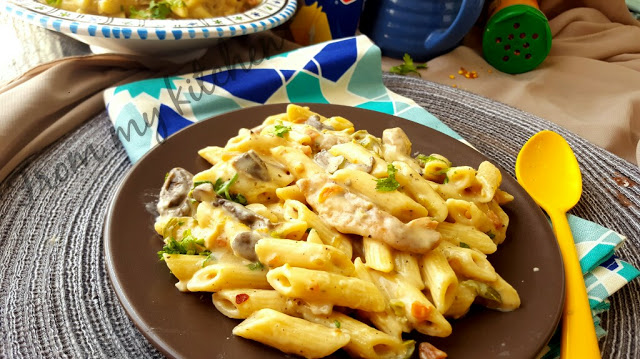 Ingredients
2 cups cooked penne pasta
1/2 an onion
1/2 capsicum
1 small carrot
7 to 8 mushrooms
3 cloves garlic
Cooked chicken with salt n pepper(or left over)
1 n half cup milk
2 bsp butter
2 tbsp all purpose flour
Salt to taste
Cheese any which is handy(i used cheddar and Parmesan)
1 tsp pepper powder
1/2 to 1 tsp chilly flakes
Some Italian seasoning
Parsley
Method
In a pan melt butter,add garlic and saute for a while.
Then add finely chopped veggies and cook it for some time.
Add white flour,mix and stir well for few second.
Then gently pour milk in it and stir contentiously.Add your seasonings like salt,pepper,chilly flakes.
Add in mushroom and chicken in it stir in between.It will start to thicken .Lastly add cheese,parsley and sprinkle some Italian seasoning.Switch off the flame when it comes to a silky,creamy sauce.
Mix in the pasta and serve t immediately.If you feel it's too thick make it to the desired consistency by adding milk or cream in it.
Check for seasoning and add.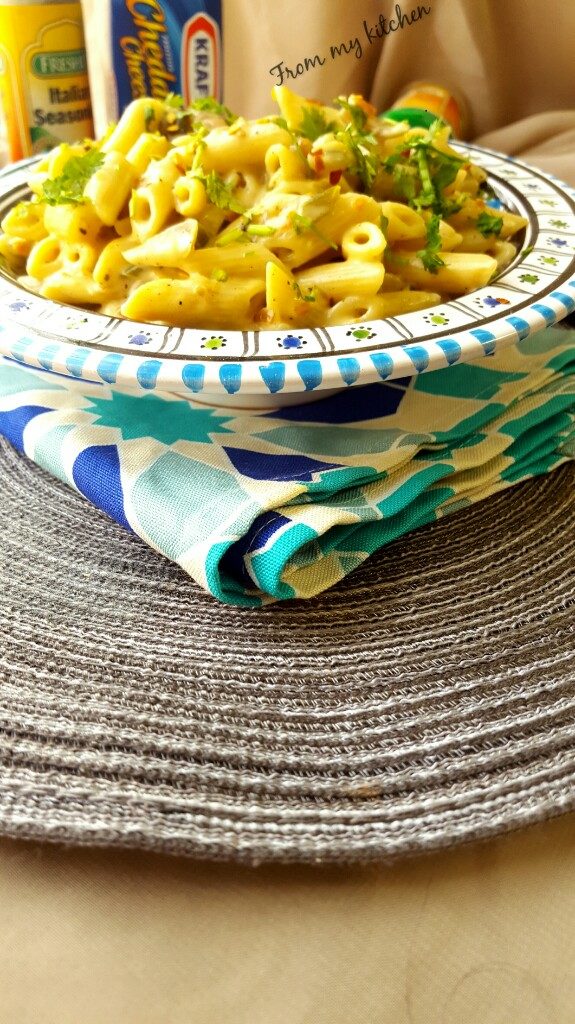 Here is my easy peasy one pot pasta for your kids.Change the menu sometimes from that usual boring lunch.Kids will definitely feel special and happy.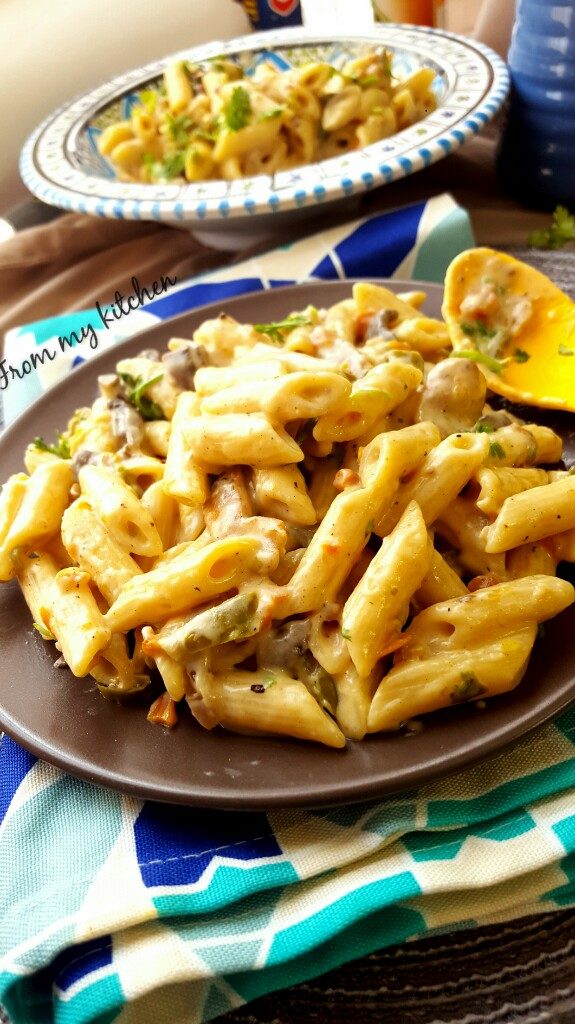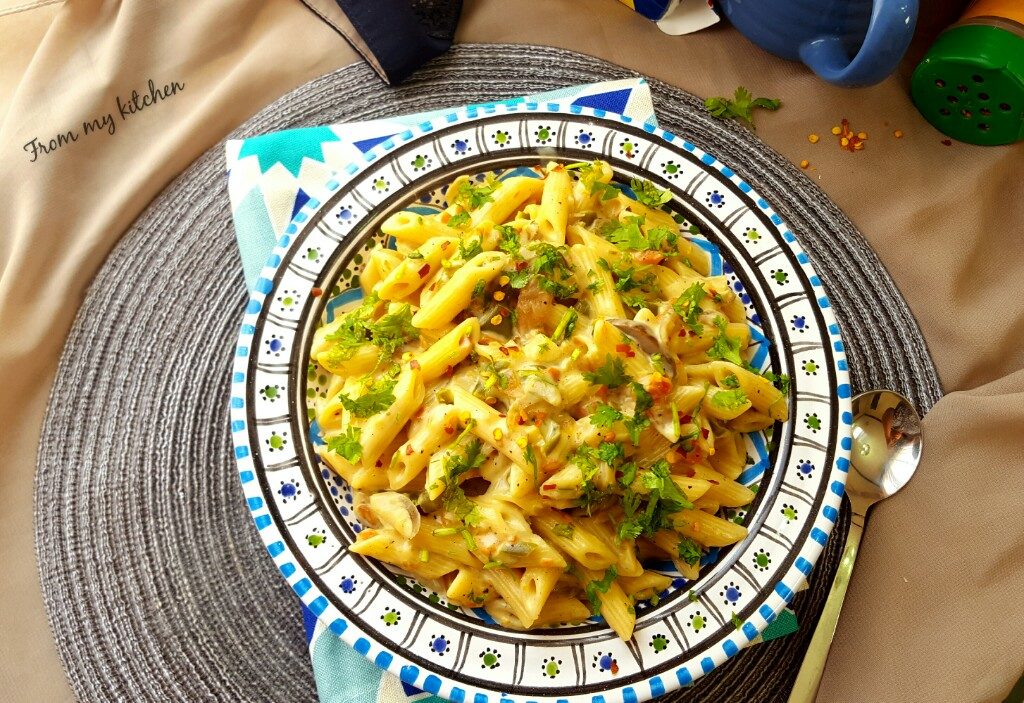 Relish!!!
Happy Cooking!