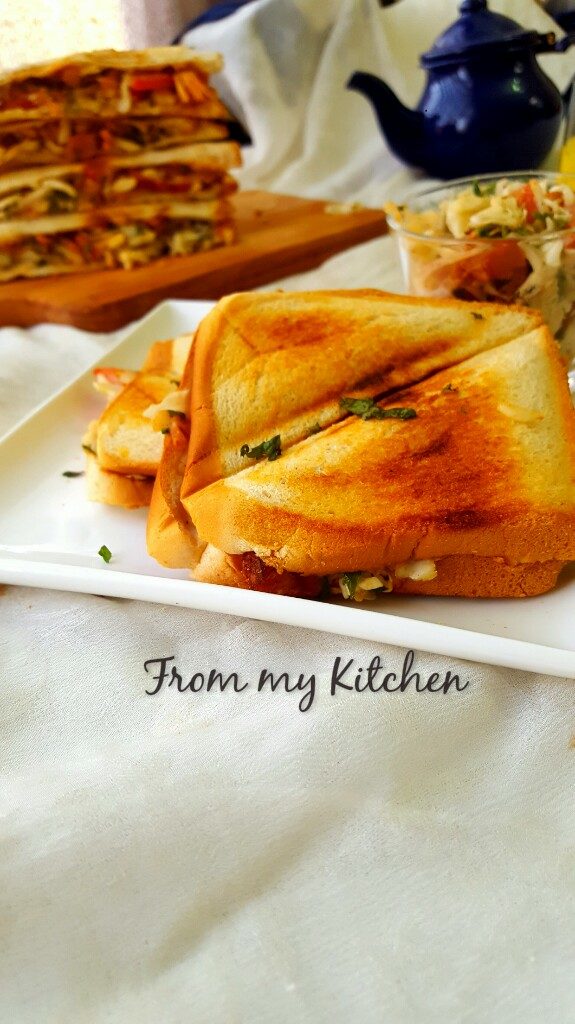 After long time,i'm back with a simple recipe of sandwich!Very busy here with lots of fun and events.Hope you all are enjoying your vacation too! Weddings and parties means lots of food! Enjoying it! It's a pleasure having food without wetting our hands. isn't it?hehe!
But i really miss my blog :-)So here is a simple recipe for a tasty and juicy sandwich filled with veggies and grilled chicken!Have you ever thought of making sandwich with these fillings?If no please give it a try!I'm sure you will love it.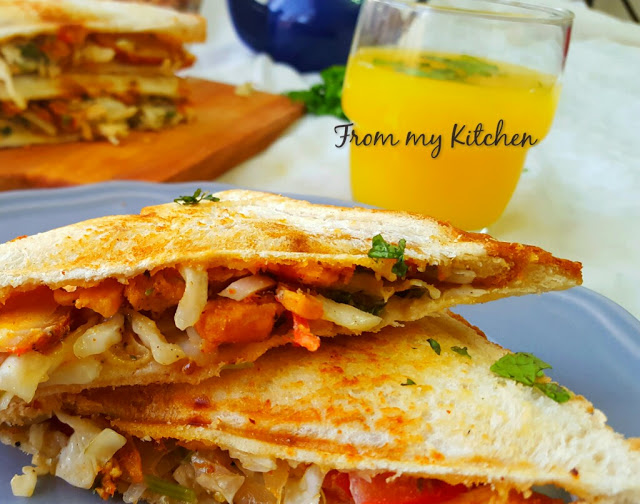 This sandwich is loaded and packed with full of flavors and healthy veggies.It's a little tangy,spicy and creamy with charred chicken !Over to recipe here
Ingredients
For marinating chicken
1 chicken breast fillet
1 tsp chilly powder
1 tsp ginger paste
1/2 tsp garlic paste
1/2 tsp garamasala
1 tsp lemon juice
Veggies
2 cups cabbage shredded
2 small onion
1 medium tomato
Lots coriander leaves
Few mint leaves
few drops of lemon
Salt & pepper
2 heaped tbsp mayo
some chilly flakes
Method
Marinate chicken with the above listed ingredients and let it rest for at least 1/2 an hour.Grill it in oven or using a pan until the chicken is cook through and it get a charred effect.Drizzle some oil on top while grilling.
When it's cool enough cut it into thin strips.
Now slice all veggies and herbs,Mix it with with salt, pepper,chilly flakes lemon and mayo.
Take a bread slice arrange the salad and then the chicken on top.Cover it with other bread slice.
Cook it using a sandwich maker or on tawa until it's golden brown and crisp.(Butter your sandwich maker or tawa a before you place your sandwich.
I think this one will be a perfect tea time snack to munch on a rainy,lazy day !What you say?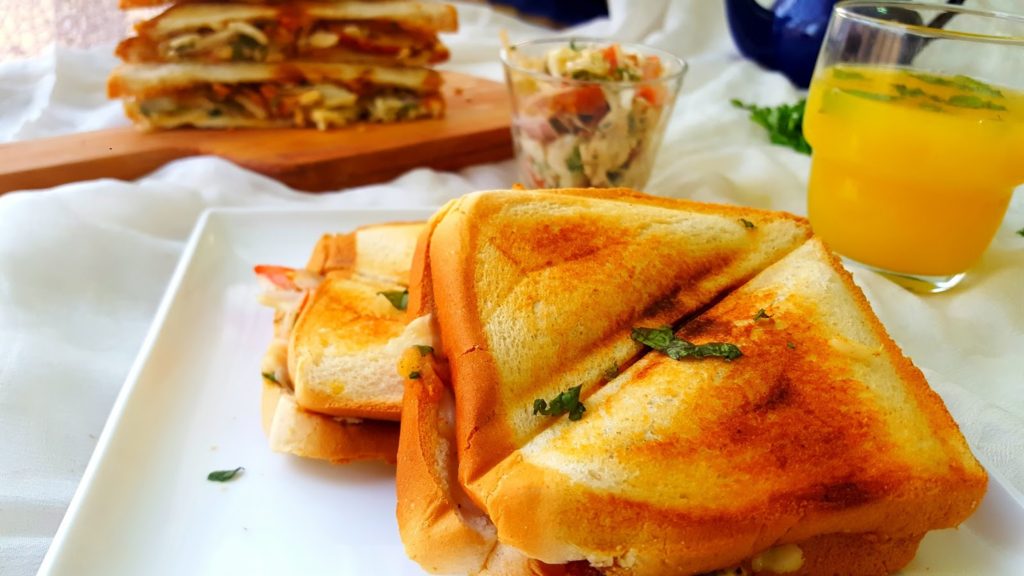 If you want to make it more healthy skip the amount of mayo or use law fat mayo!Left over chicken work too here!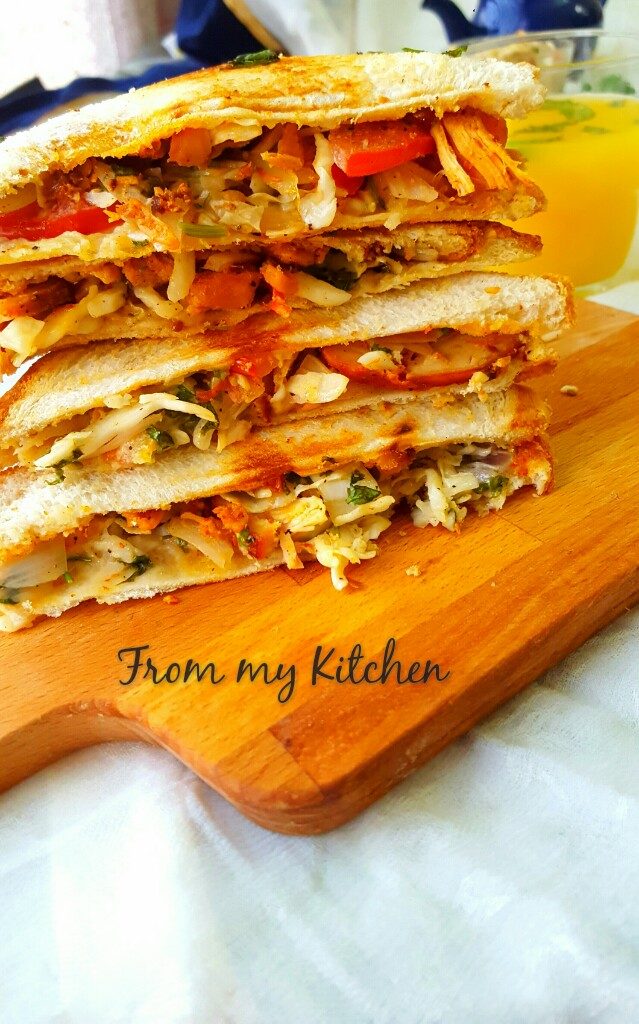 If you feel like having something like shawarma and you are too lazy this one will be a great option!
Also a great way to kick start you day!(as a breakfast)
Happy Cooking!