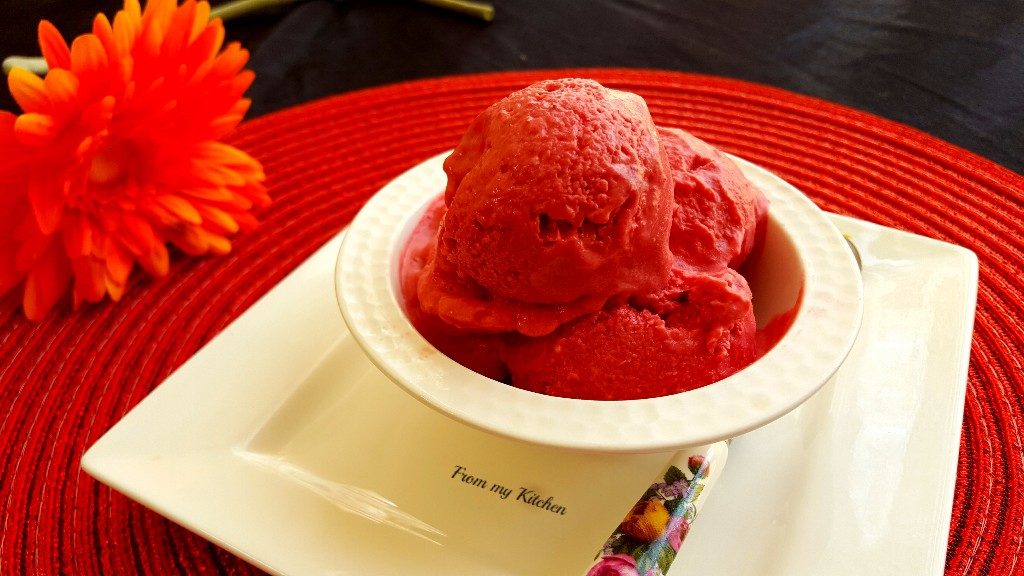 "I' scream,'U"scream and "We" all scream for ..Ice cream haha!Look at that vibrant colour of beetroot.Lovely isn't it?It tasted yummy too!You will not have the feeling that you are eating a vegetable in an ice cream!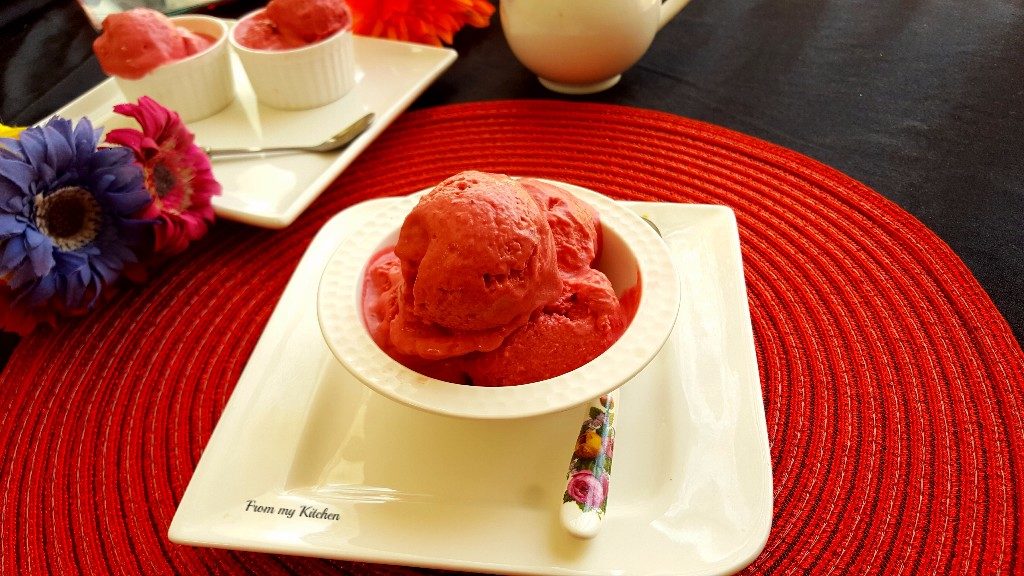 Creamy,rich,smooth and the silky texture!That silkiness is from the beetroot puree we are using here!!Have you ever thought of making ice cream with beetroot?Then it's time to try and indulge in!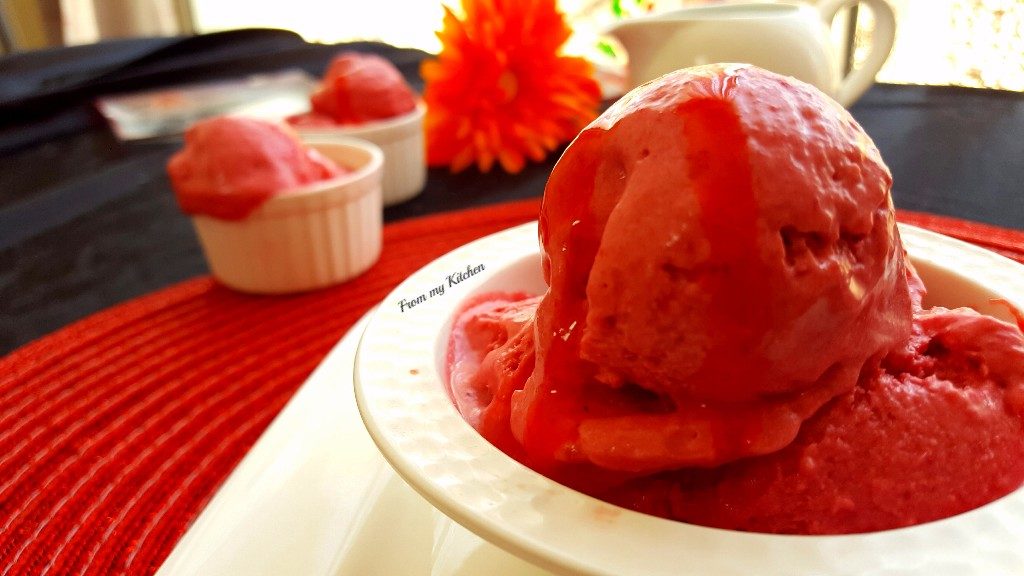 Just blending together few ingredients and the ice cream is ready.You can easily substitute beetroot with carrot or any other fruit here.
Ingredients
1 cup whipping cream
1/2 tin + 4 tbsp condensed milk
1 tsp vanilla essence
1 medium sized beetroot(not too big)
Method
First boil the beetroot and let it cool completely.Grind it to a smooth paste add 2 tbsp condensed milk while grinding.
In a bowl whip the cream with vanilla until light and fluffy then gently fold in the condensed milk to it following by the beetroot puree. Give it a light whisk until everything is mixed well.Check for the sweetness and add accordingly.
Pour the mixture in an air tight container and freeze it for 6 to 8 hours.If it's too hard to scoop out let it sit few minutes at room temperature and serve.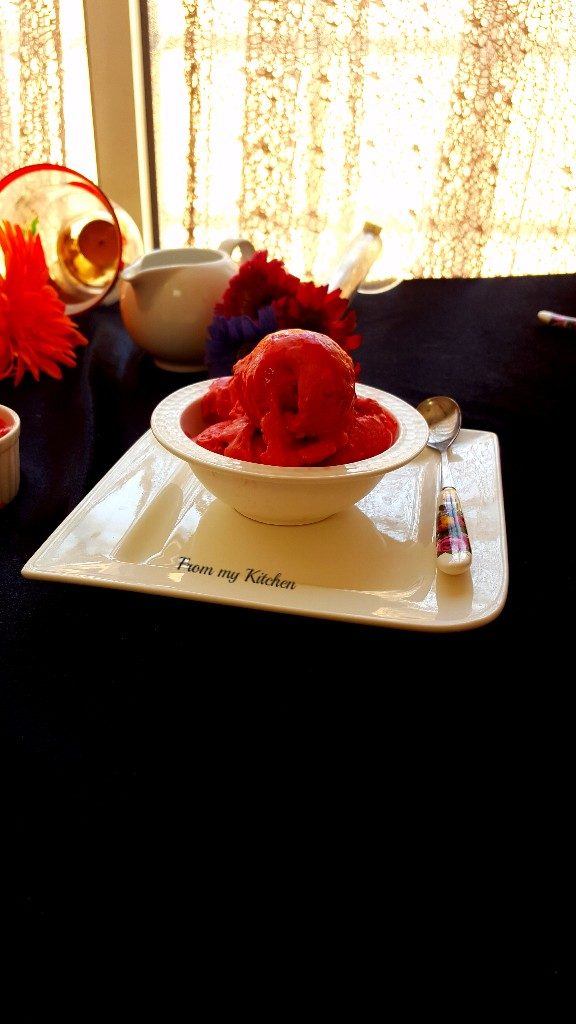 It's as simple as 1,2,3!If you wanna make plain vanilla just skip the beets and make it.You can make what ever flavours with this mix.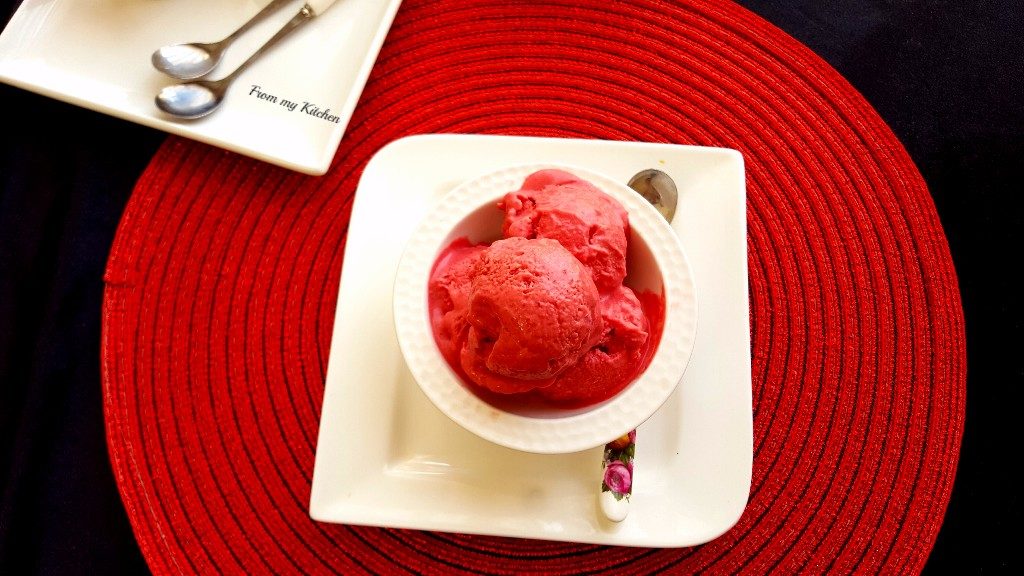 Is there a better way to make your kids have their veggies and fruits?Kids will definitely love it and me too loved it!haha!