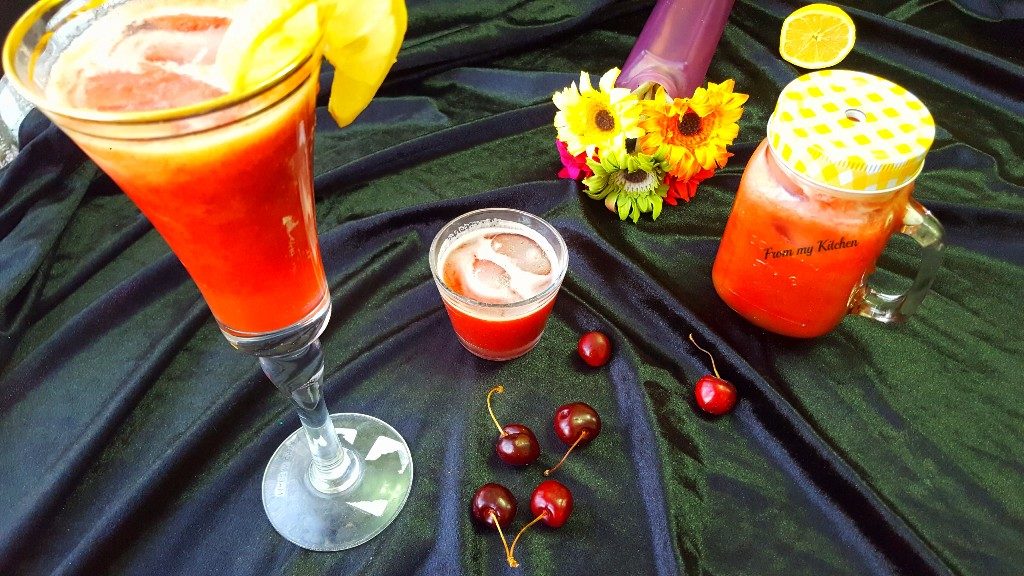 Refreshing and soothing drink which is a perfect one while breaking fast!It's peak summer here and more than snacks i'm searching for such cool drinks to quench the thirst!May all our good deeds are accepted by the almighty!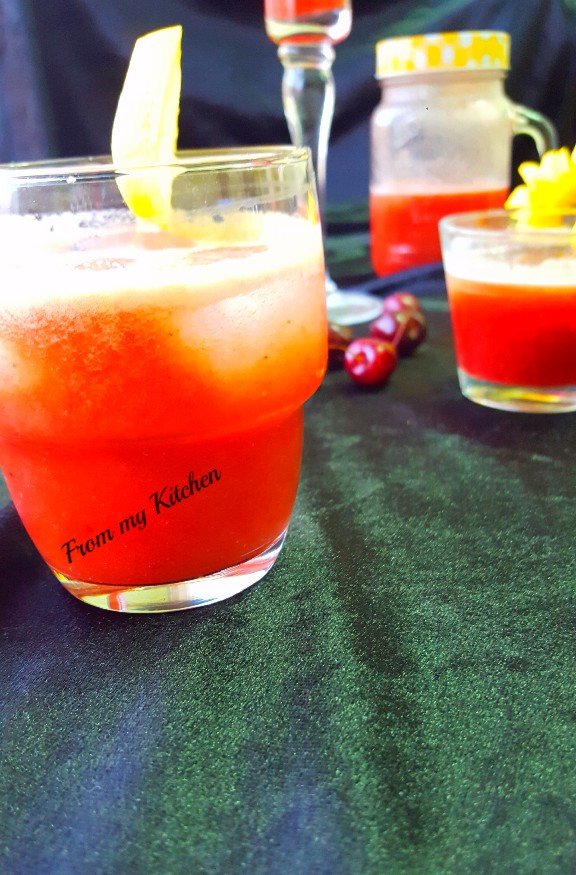 We prefer these kind of drinks over milkshake!It's more pleasing here 🙂 Light sourness from lemon with juice of fresh fruits and ice cubes is of course a refreshing one!If you are searching for such drinks do give it a try.If the cherries are not available skip it and do with green apple.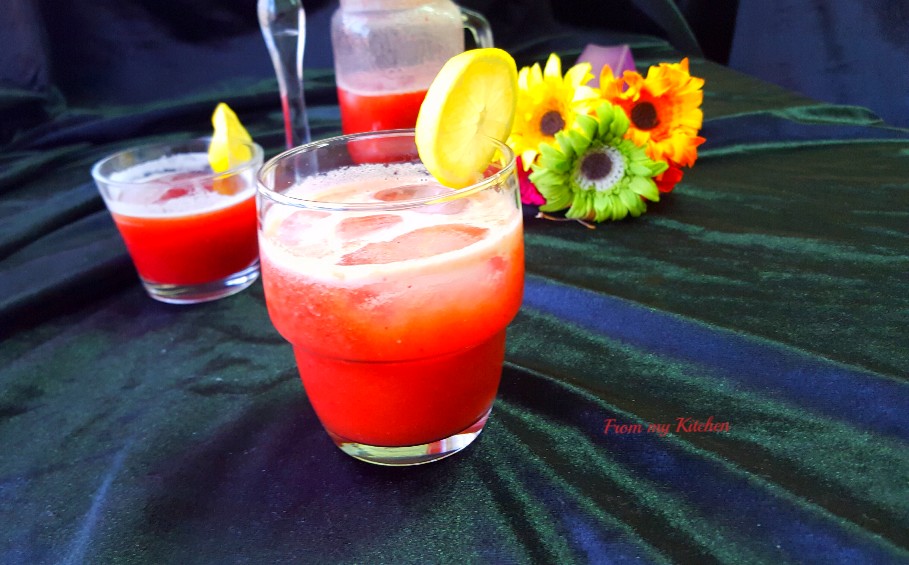 Here just blending fruits ,lemon juice and sugar along with some water.That's it!
Your amazing lemonade is ready!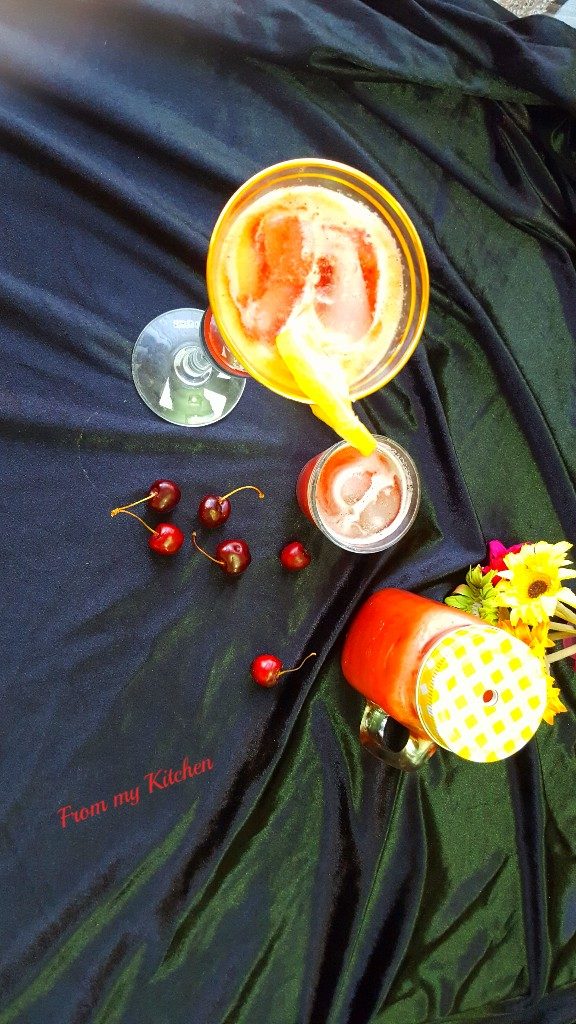 Ingredients
1 Green apple
1 cup cherry
1 lemon
5 to 6 tbsp sugar (more or less according to your taste)
1 to 1 n 1/2 cup cold water
Mint leaves(optl)
Method
Blend together cherry 3 tbsp sugar and 1/2 lemon juice with half cup water strain it and keep aide.
repeat same with green apple.
Now take a long glass pour some cherry mix few ice cubes some green apple and repeat till the top of the glass.If you make it little thicker layers can be seen…
Then while drinking just stir and drink.
Note : You can also blend everything together,strain and use with ice cubes…..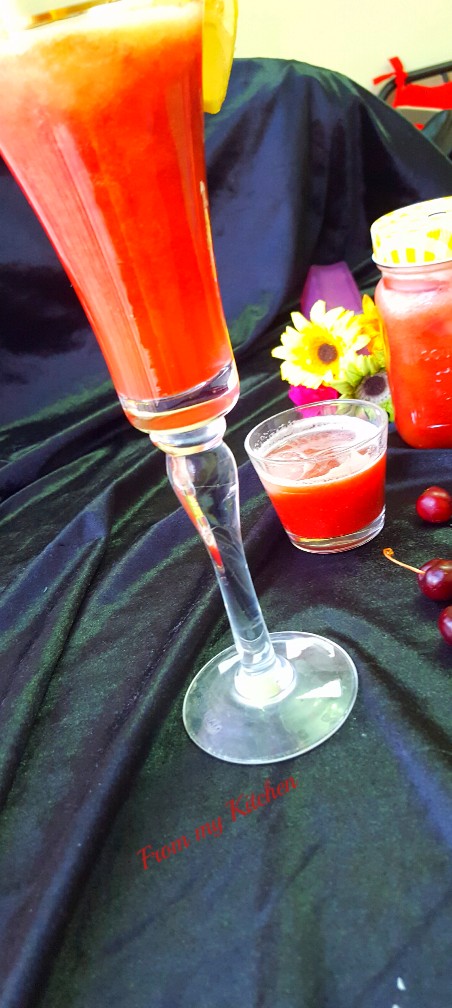 You can see slight colour of green apple in between!Can you?hehe!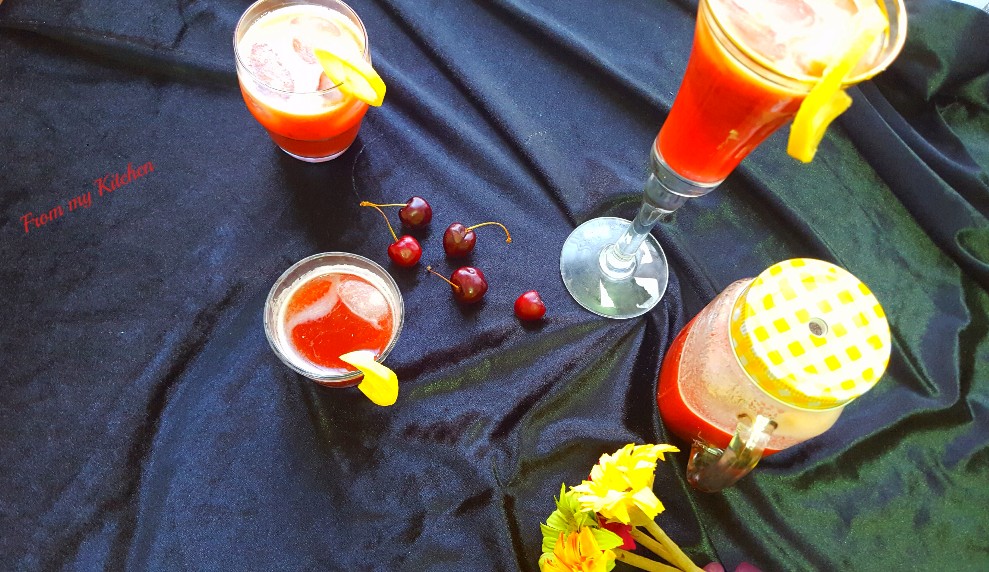 Relish!