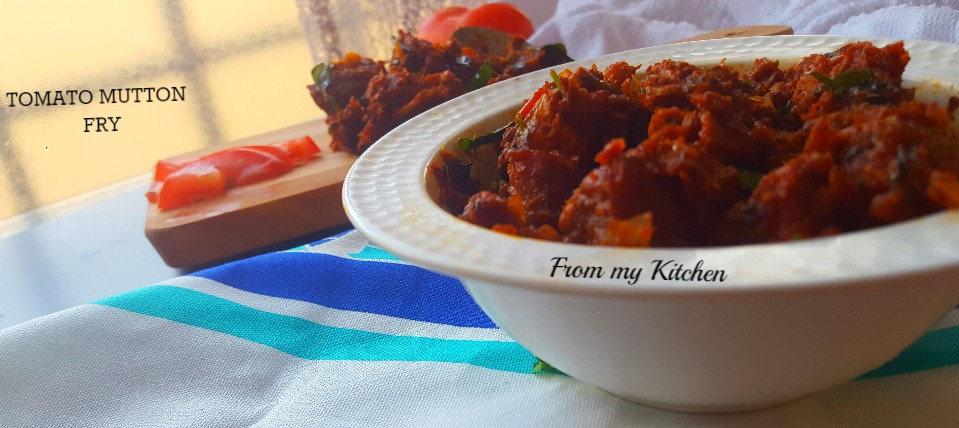 Spicy and tangy masala coated in well cooked and fried mutton!We love everything spicy!I love to do experiments with mutton and beef .I want to create as many variations in these as much as i do in chicken!Will try my level best!
If you want to make it with gravy you can ,but will be more tasty in this way!Perfect side dish with puri,rice crepes(moodi pathil)and many more malabar rotis.My hubby loved it.Even kids enjoyed it.
Who doesn't love such a tangy and spicy fried meat well coated in tomato masala with flavours of curry leaves and green chilly!At least Keralites will definitely do!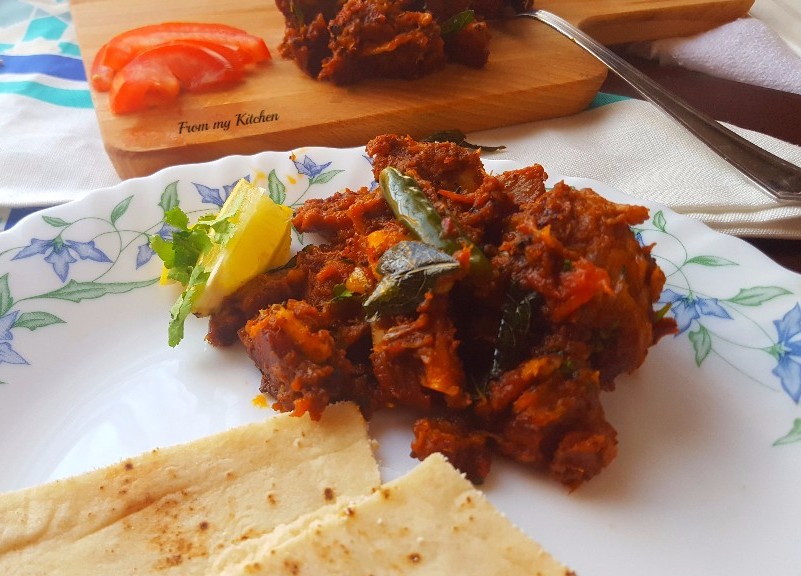 Here I cooked mutton with some masalas and then fried the mutton pieces.Then cooked tomato and stock in the fried oil and mixed up everything until well coated.
Ingredients
To boil the mutton
1/2 kg mutton
1 big onion
1 tomato
1 tsp ginger
1 tsp garlic
1 tbsp chilly powder(more or less according to your taste)
1/2 tsp coriander powder
Salt to taste
To stir fry
2 tomato pureed
1 tbsp tomato paste
1 tsp tomato ketchup
Lots of curry leaves
2 slits green chilly
1 inch piece ginger
1 tsp garam masala
Method
Rub all the ingredients listed under boil mutton very well with your hands to coat everything with the meat.Then add 1/4 cup water(Mutton also tends to sweat lots of water,so add water carefully)Cook it until done in pressure cooker.Open the lid when all the pressure are gone.
If there is too much water reduce it a little, then only masalas will coat with the meat.Take out the mutton and keep it aside.(Preserve the cooked mutton stock for later use)
In a pan pour oil fry mutton pieces until golden in colour.
In same pan add curry leaves green chilly and julienne cut ginger,saute it for a while.
Then add ketchup,tomato puree and paste cook it for some time .
Then pour the preserved mutton stock with this and cook it all together until the rawness of the tomatoes are gone and the gravy is thick enough to coat the mutton.
Then add the fried mutton toss them all together add garam masala and some more curry leaves.
Here ready your spicy tomato mutton fry!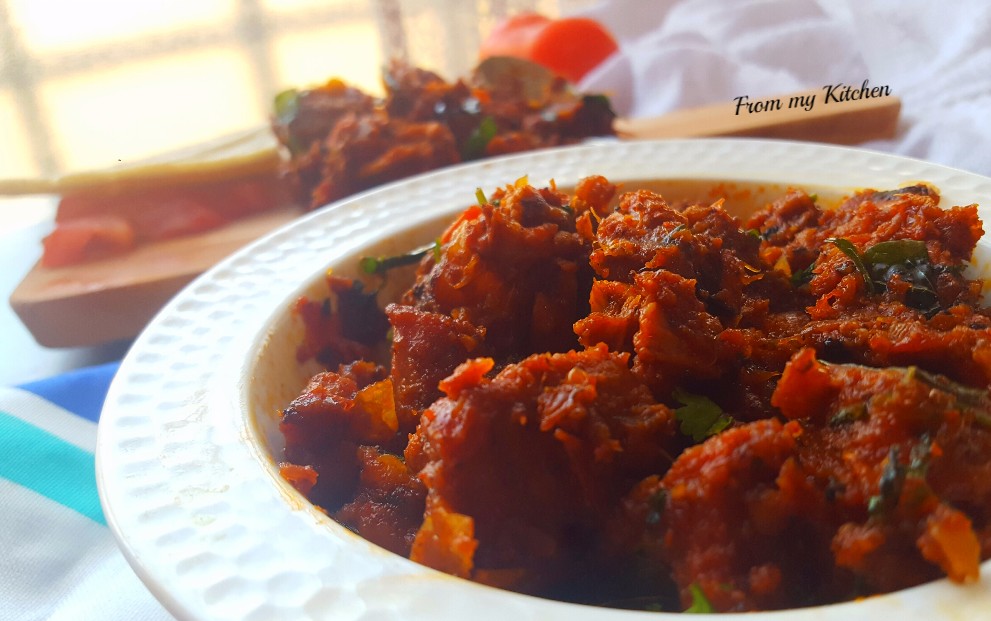 Note : Adding tomato ketch up will balance the flavours!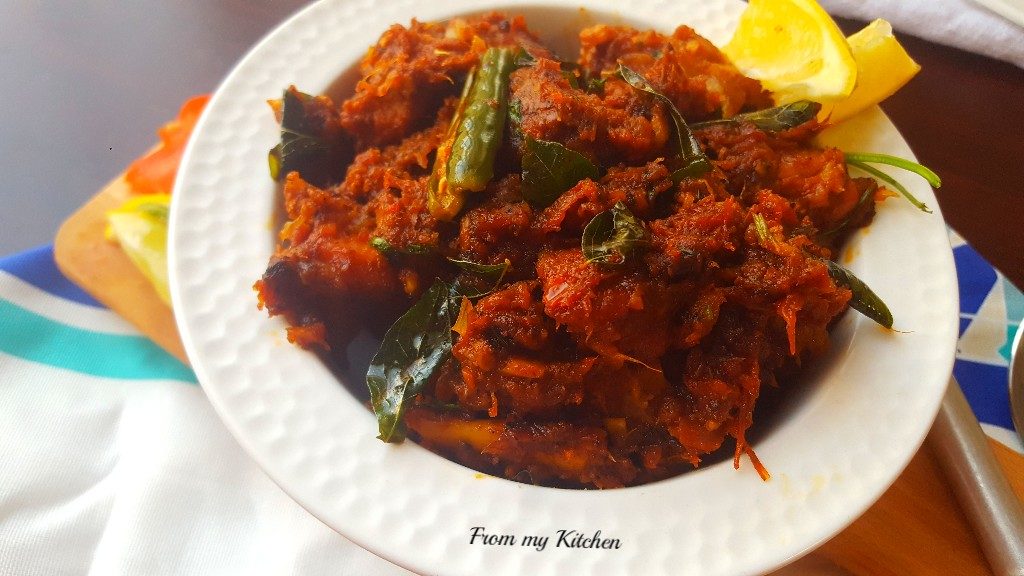 It's finger licking good!Do try it!I made it with rice crepes (moodi pathil) and it was all gone in a jiffy!