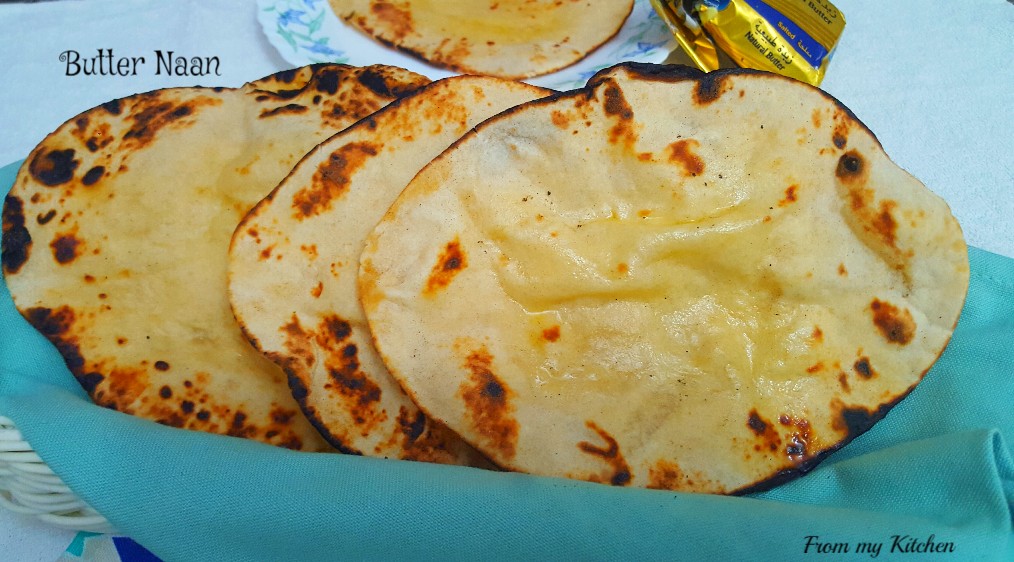 Naans and rotis are an integral part of Indian Cuisine!Anything served,but if there is a good flatbread and spicy curries it will be always our first choice!Isn't it?I know there are many recipes for naans and rotis .Here i am sharing my take on it ,which is very soft and i will explain how to get that charred effect!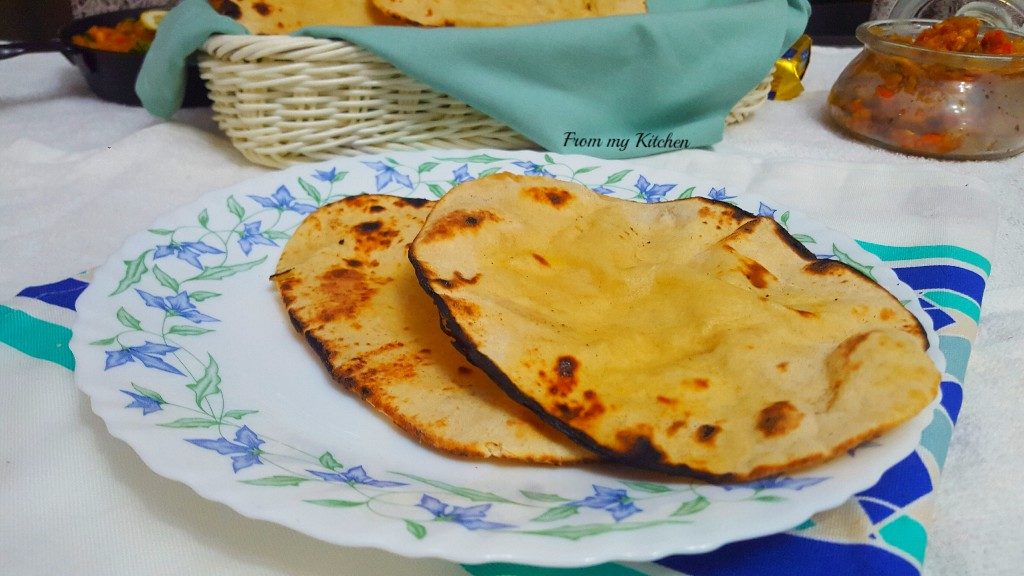 Here I used both wheat and white flour.If you don't want wheat flour skip it and use white flour.Knead it along with some yeast,milk and very little amount of yogurt and oil.I used to cook it on tawa first and then on direct flame.
Ingredients
2 cups all purpose flour
1 cup wheat flour
Salt to taste
1 tsp sugar
1 tsp yeast
4 tbsp oil
3 tbsp yogurt
3/4 cup milk
1/2 cup water
Butter to apply after cooking
Note
:For me this much yeast is ok.It will raise for sure(keep it in a warm place like inside an oven or cabinet). you can add upto 1 tbsp of yeast.
Method
Mix dry ingredients and then knead the dough with all the other ingredients.(you may not need full amount of water so add slowly.)Knead it to a soft pliable dough.Let it proof .
Now divide equal balls out of it .
Roll it out to a shape of naan(we love it thin).Make it thin or thick that is your choice. If you want sprinkle some sesame before the last rolling.
Cook it on tawa until light brown spots appear.Then show it on direct flame.It will puff up easily on high flame.But please don't burn it!:-)hehe!
Immediately apply some butter on it!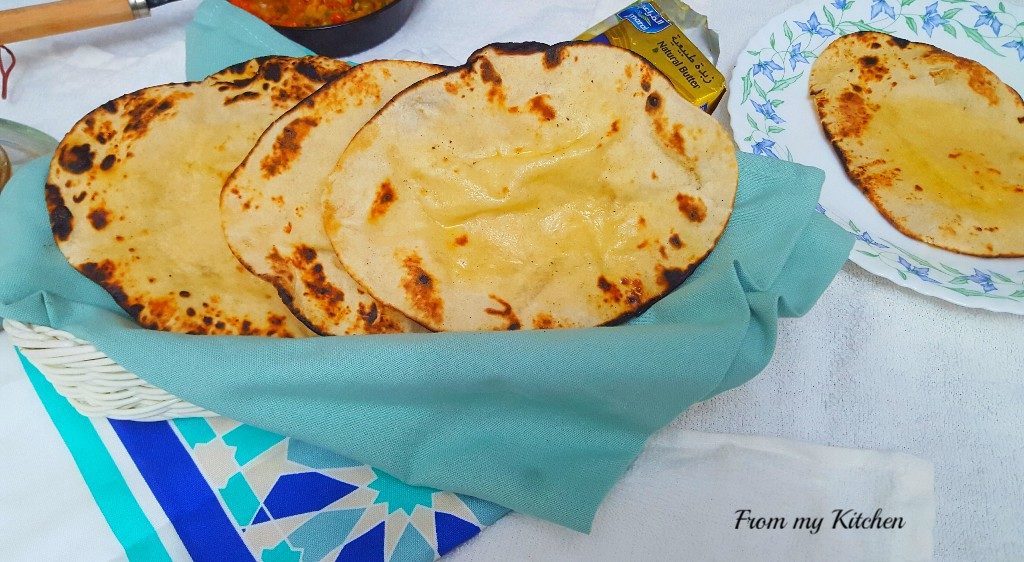 There is a small tip for you all to make it simple at parties.Just cook the naan on tawa cover and keep it aside.Then when its almost time to serve show it on direct flame enjoy the hot naans!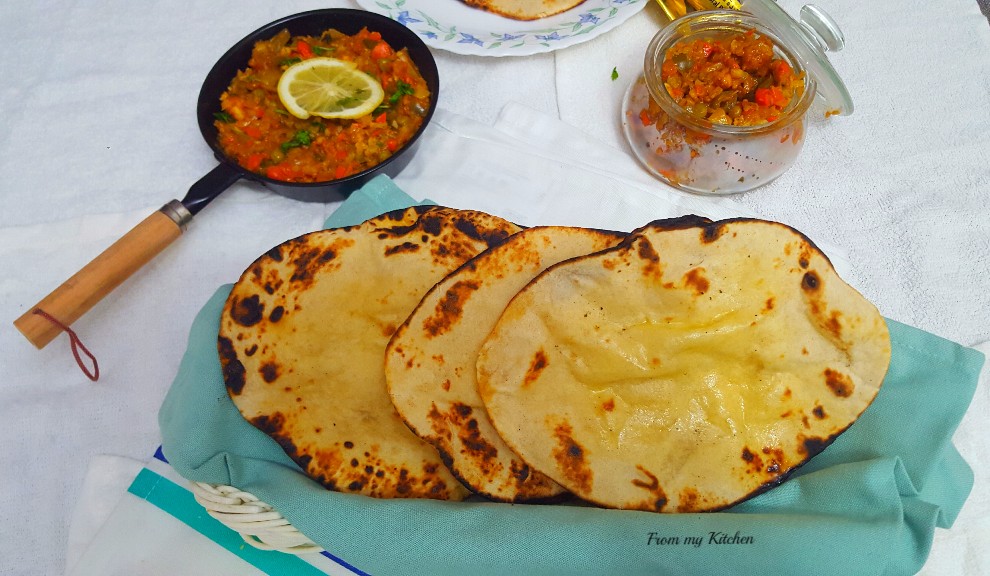 Happy Cooking!