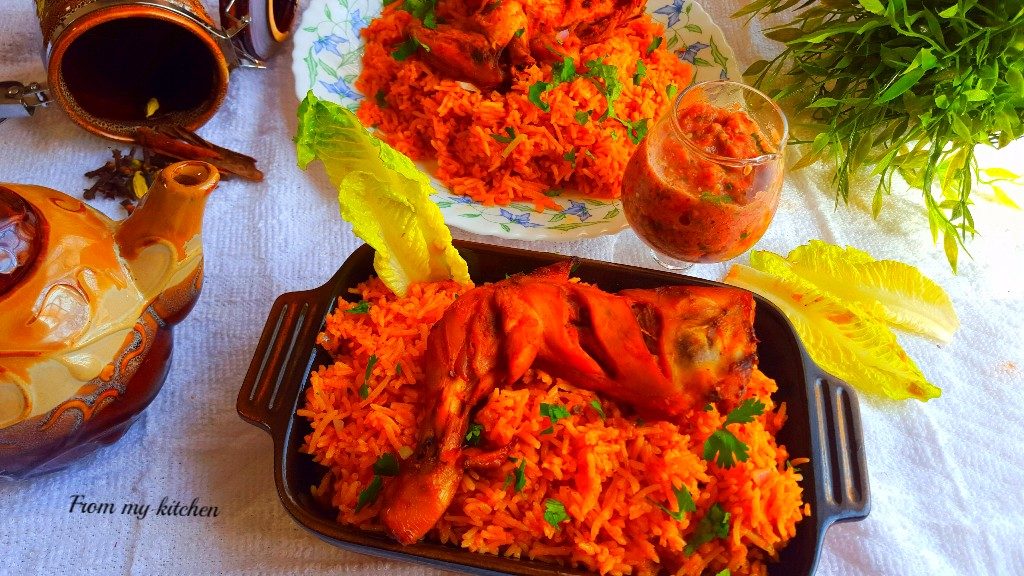 An Arabic Delicacy packed with full of flavours of spices!Kabsa is a common dish in Saudi Arabia and many other Arabic countries.It is made with both chicken and mutton.Many variations of recipes are there.Here I am sharing a very delicious and simple recipe for kabsa rice with flavourful chicken.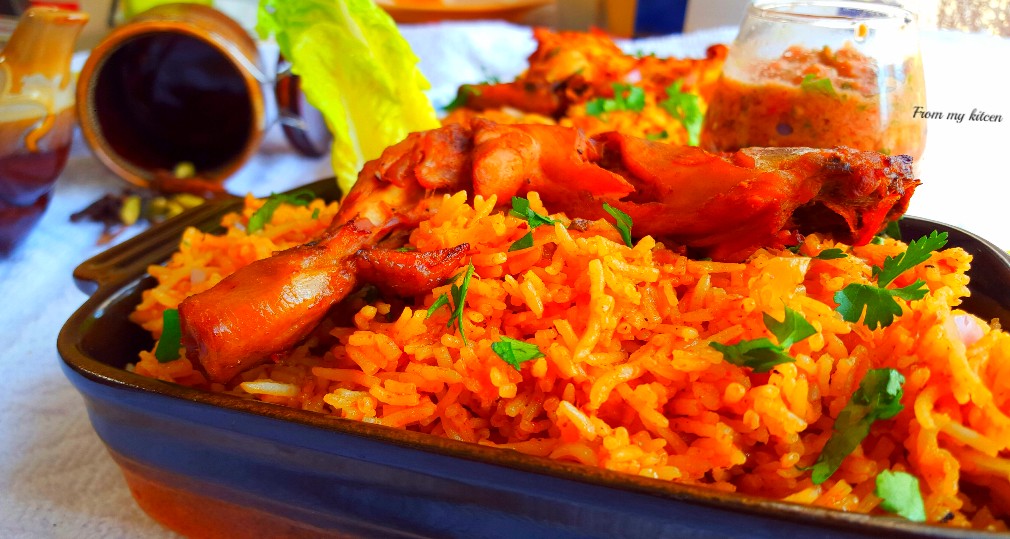 The rice is cooked with long grain rice with spice like cinnamon ,cloves, cumin and then the colour coming from tomato puree or paste.Chicken is first cooked in this and then remove it and grill. Then the rice is cooking in the same gravy.The aroma while cooking is incredible.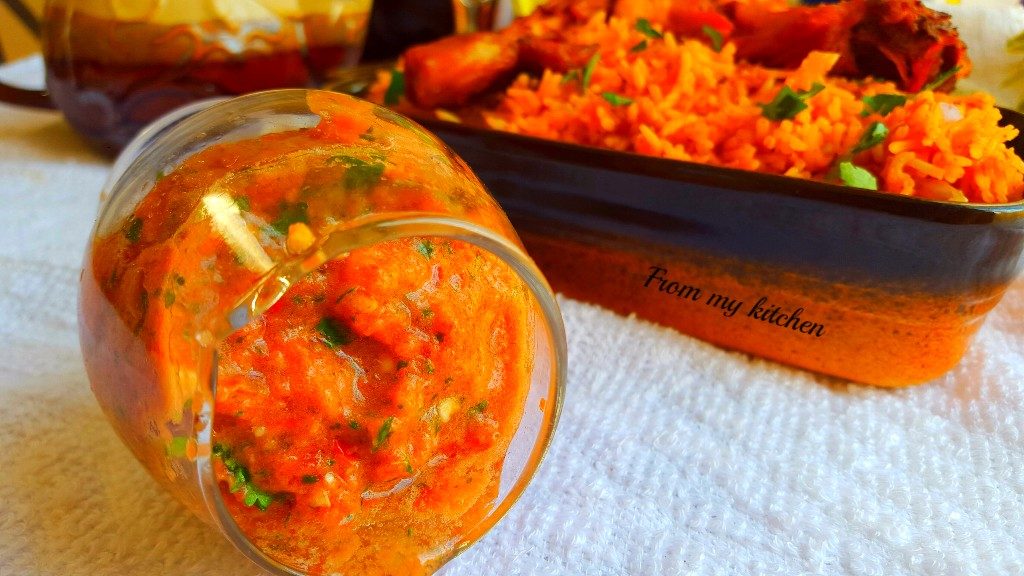 This is a combo with Kabsa Salatha it calls!Made with tomato, garlic, vinegar,green chilly and cilantro it is spicy and tangy goes very well these kind of rice.
Ingredients
1/2 of a chicken cut in big pieces.
2 n 1/2 cups basmati rice
3 or 4 tbspn oil
2 inch piece cinnamon
2 0r 3 cloves
1 large onion sliced
1 tspn cumin powder
1 tspn pepper powder
1 tspn chilly powder(add more or less according to your taste)
1 tspn ginger
2 Tomatoes pureed or 2 or 3 tblspn tomato paste
lime juice or dried lemon
Method
First soak the rice for 1/2 an hour.
In a large pan pour oil add cinnamon,cloves let it splutter,then add sliced onion and fry until light golden colour,add ginger and salt.
Now add cleaned chicken pieces add powders like chilly powder,pepper powder,cumin powder and lemon juice mix it all very well and cook for some time then add tomato paste or puree (i used tomato paste it will give nice colour to the chicken) mix well pour 1 cup water and cook the chicken until its tender.Now remove the chicken and grill it in an oven or pan.(Don't forget to brush the oil)
Add 4 more cups of water and adjust the salt and spices let it boil and then cook the rice until done.Serve it hot with the grilled chicken
For Salatha.
2 tomatoes
1 or 2 green chillies
Some cilantro
2 cloves garlic
Salt to taste
1 tspn vinegar

Just pulse it all and your sauce is ready!Don't make it fine paste.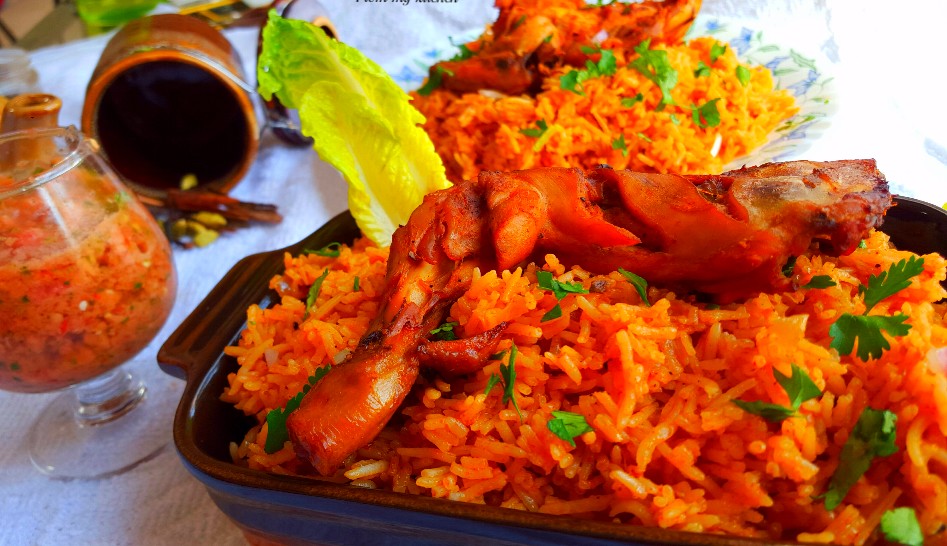 Note; If you don't want whole spices in your rice like cinnamon and cloves you can powder it and add it when you added chicken.