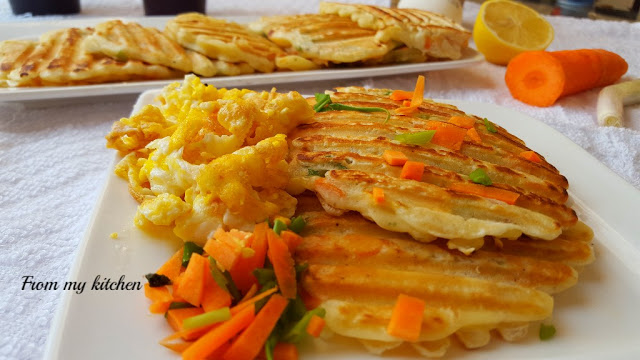 Bored with those regular usual breakfast? Here is an interesting version of pan cakes with some veggies,cheese and if you want you can add even sausages or leftover chicken.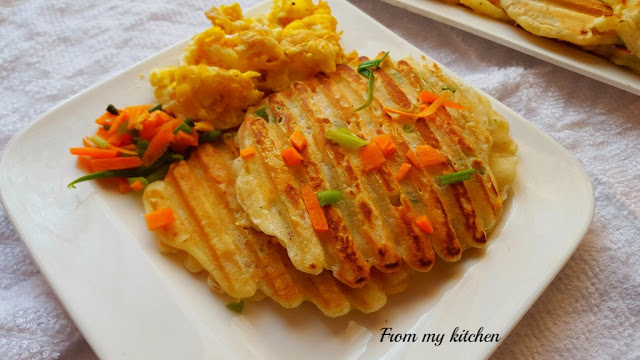 It is a hit recipe here so thought of sharing with you all.It includes all the ingredients for a healthy breakfast egg,milk,veggies and if you don't want to use all purpose flour you can make it half wheat and half refined flour.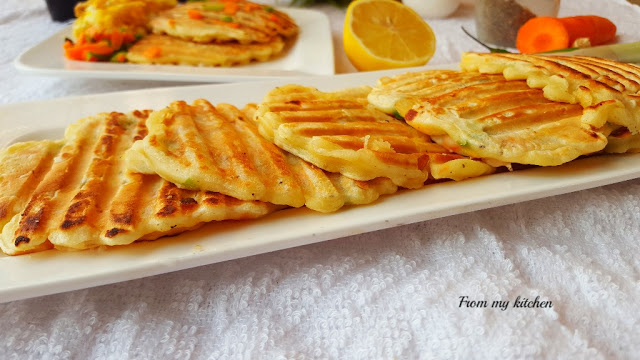 When your in hurry its really useful,try it out.Its simple and you can can cook it right away.Here I used all purpose flour, 1 egg ,milk some veggies some cheese and mix it all and cooked it.If you want accompany it with fried eggs.
Ingredients
1 n 1/2 cup
1 tspn baking powder
salt
1 egg
1 1/4 cup milk
3 tblspn veg oil /butter
1 small carrot
1/2 capsicum
1 strig spring onion
2 cloves garlic
2 green chillies
1 tspn pepper powder
Some parsley or cilantro
Method
Finely chop all the veggies and keep aside.
In a bowl mix dry ingredients and in other bowl mix all wet ingredients and mix it slowly untill well combined don't over mix the batter.Now put all veggies and seasoning some cheddar cheese and mix up well.
Here I used a grill pan,pour some oil in a pan pour one ladle of batter and let it cook on one side and then flip it and cook the other side.Pan cake is ready to serve now.You can eat it as is or with omelette or fried eggs.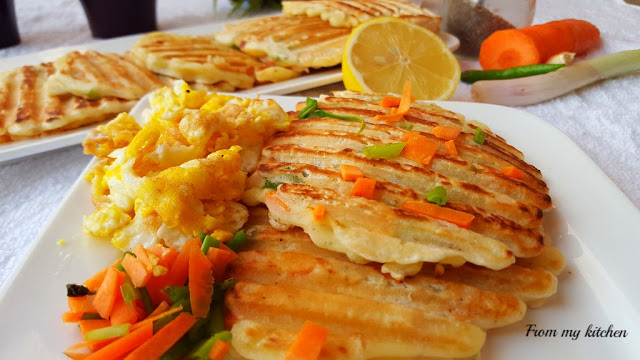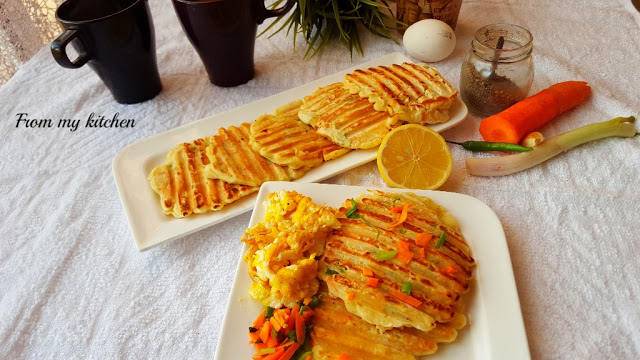 Enjoy this healthy breakfast with your kids and family!
Happy cooking!