Decadent Moist Chocolate
The moist chocolate cake,perfect thickness and the rich chocolate frosting with a very simple steps.
No beater require you don't even put the butter to room temperature for softening.
Oh my goodness its really tempting!right?yea that is finger licking good!some simple steps and your chocolate cake is ready with in an hour.Here you need to just melt butter,cocoa and boiling water ,then some buttermilk which make this cake really soft mixing all these wet ingredients to the dry ingredients nd your batter is ready.
Recipe adapted from thepioneerwoman.com


Ingredients
For the Cake
2 cups flour
2 cups sugar
1/4 tspn salt
4 table spoon cocoa
200 gm butter
1 cup boiling water
1/2 cup buttermilk
2 beaten eggs
1 tspn baking soda
1 tspn vanilla
For frosting
[ slight changes from the original recipe]
1/2 cup nuts
150 gm butter
3 tblspn coco
5 tblspn milk
1 tspn vanilla
2 cups icing sugar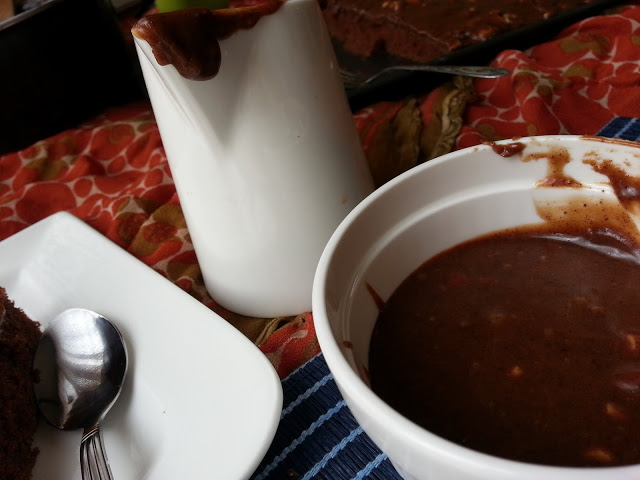 Method
Preheat your oven to 180
In a large bowl mix together flour, sugar and salt keep it aside.
In a saucepan melt butter,add cocoa and stir together.
Add boiling water,allow mixture to boil for 30 seconds,then turn off the heat.
Pour it over the flour mixture and stir lightly to cool.
In a bowl mix together buttermilk,beaten eggs,baking soda and vanilla. pour this mixture to the batter and mix well then pour it into a sheet cake pan and bake it for 20 minutes.
While the cake is baking,make the frosting.Chop nuts.Melt butter in a sauce pan,add cocoa stir to combine,then turn off the heat.Add milk vanilla and powdered sugar and stir together.Add nuts and pour it over the warm cake. Cut it into squares and enjoy this heavenly moist chocolate sheet cake!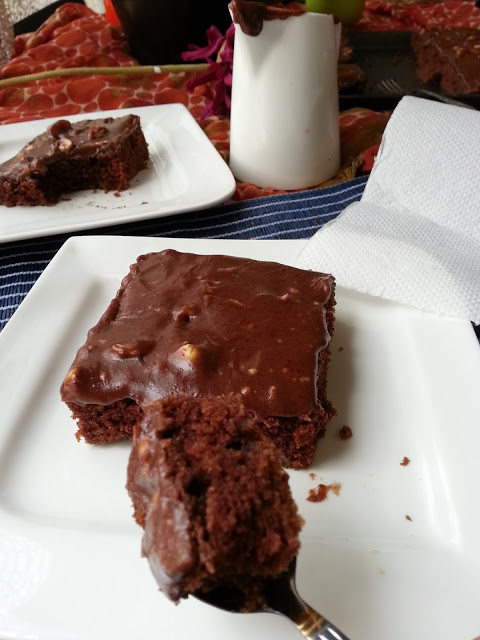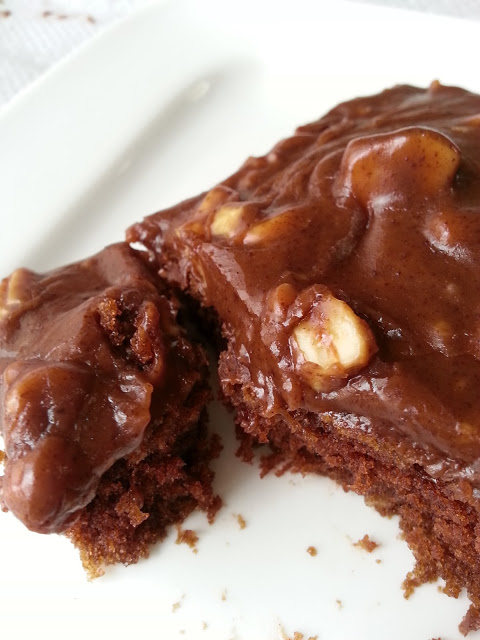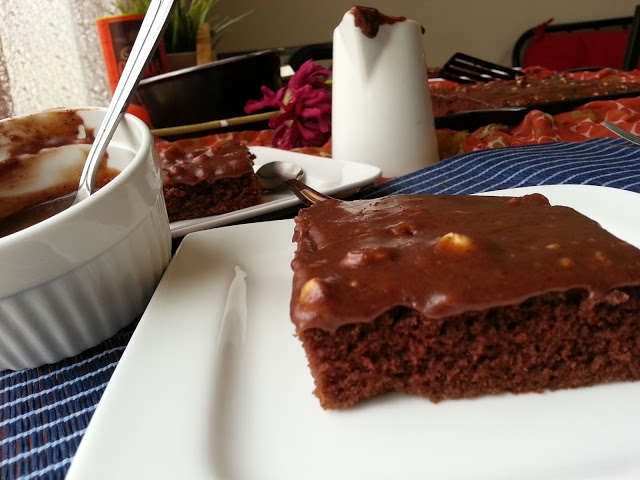 Woow look how decadent,moist and chocolatey are they!Enjoy every single bite!