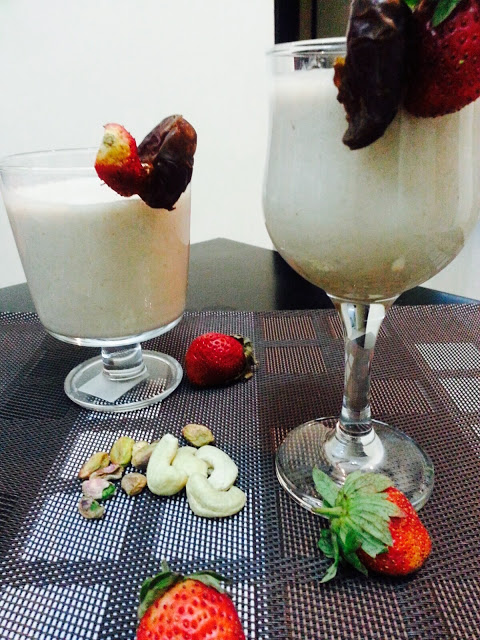 Shakes and juices are very easy to put together and loved by everyone.The best way to make fruits and milk inside our tummy,Its very rich creamy,nutty milk shake with some strawberries in it.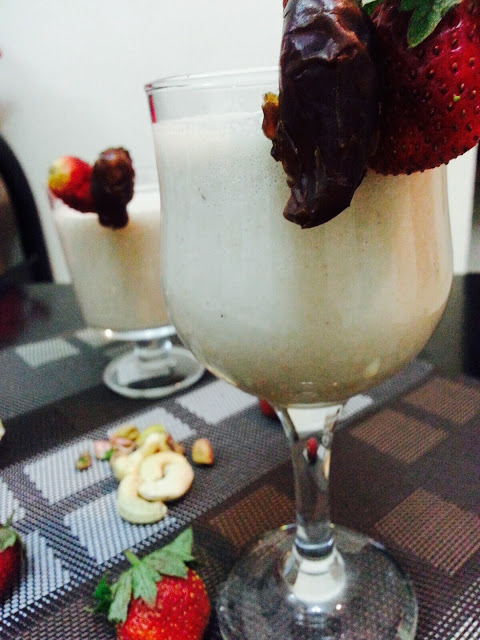 I love to make shakes and juices because there is not much effort in it,just take whatever you want and blend blend blend. We enjoyed its rich creamy vanilla flavour with some strawberries and dry fruits in it.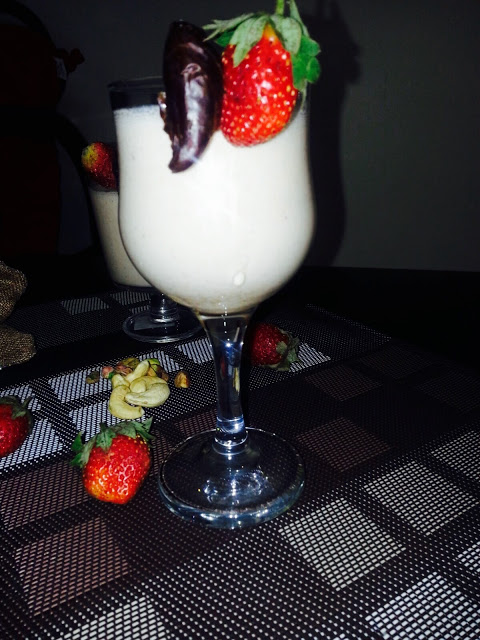 Ingredients
2 to 3 cups milk
3 tblspn cream
15 to 20 cashewnuts
10 to 15 pistachios
5 dates
Some(5 to 6) frozen strawberries
4 tblspn sugar
Method
Soak nuts and pistas in hot water for some time and then make a paste with nuts n dates(not fully grinding)some chunks are fine.then pour cream and blend,add sugar,milk strawberries vanilla and blend all together and your nutty creamy smoothie is ready to pour over the fancy and enjoy.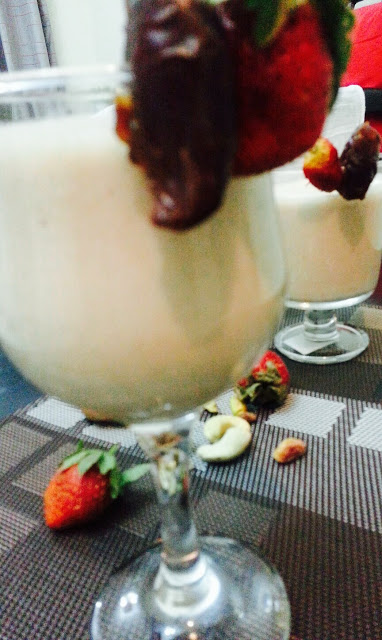 Make your family and guest happy with this awesome drink!