Wow Prawns!!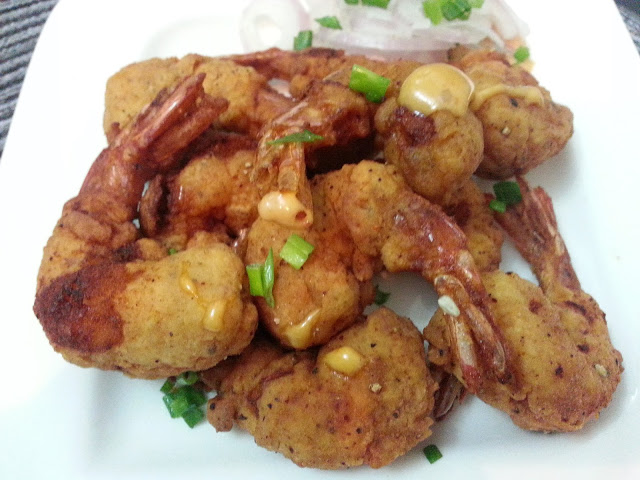 It tastes wonderful.Browsed many recipeis for this and mixed up from here and there and made it like how we want.Turned out yummilicious.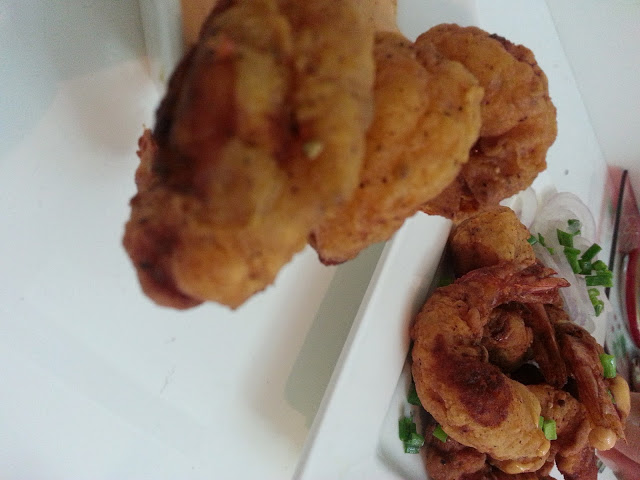 First marinated in some spices and then coated in egg and flour mix and then deep fried it.Just like doing with chicken.with a simple yummy dip.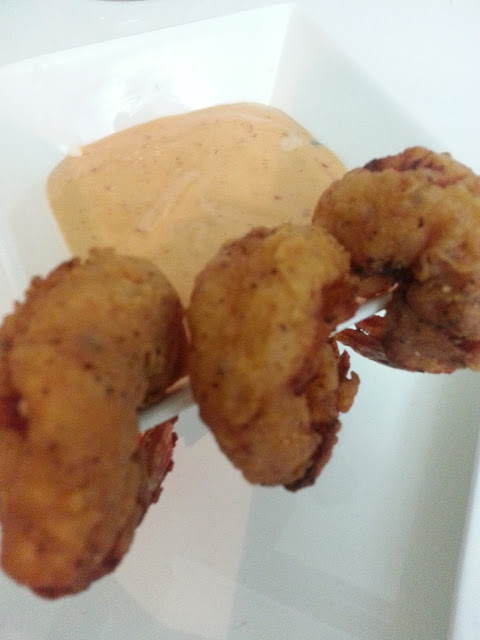 Ingredients
Marination
1/4 kg prawns
Half of the lemon juice
2 cloves garlic
1 tspn chilly powder
1 tspn pepper powder
Marinate all these with prawns atleast for 30 minutes.Longer it marinated better the taste.
For Coating
1 or 2 eggs
1/2 cup milk
salt to taste
1tspn pepper powder
1 tspn hot sauce
Mix all and keep it aside.
1/4 cup rice flour
1/4 cup all purpose flour
3 tblspn corn flour
salt
1tspn paprika
1 tspn pepper powder
1 tspn garlic powder
Mix all these very well…
For dip
4 tblspn mayo
2 tblspn ketchup
1 tblspn schezwan sauce
1/2 tspn garlic n red chilly crushed
Mix everything and your dip is ready.
Method
Mix the marinated prawns in dry ingredients first then take it out and dip it in the egg mix again coat it in flour mix and deep fry it…and the tasty treat is ready,I bet you will try1 out these before serving.It smells incredibly good and taste too.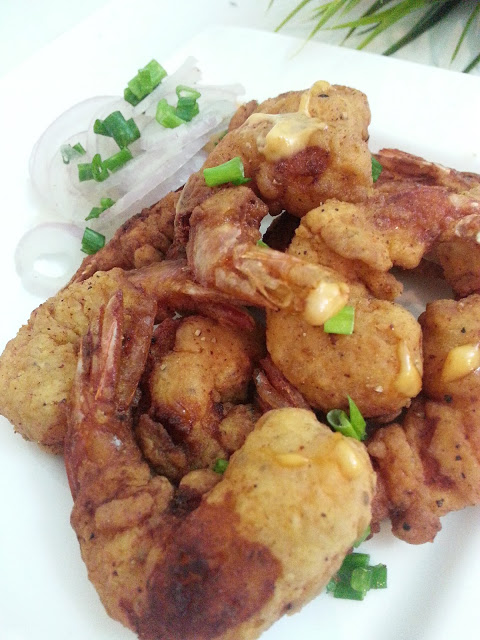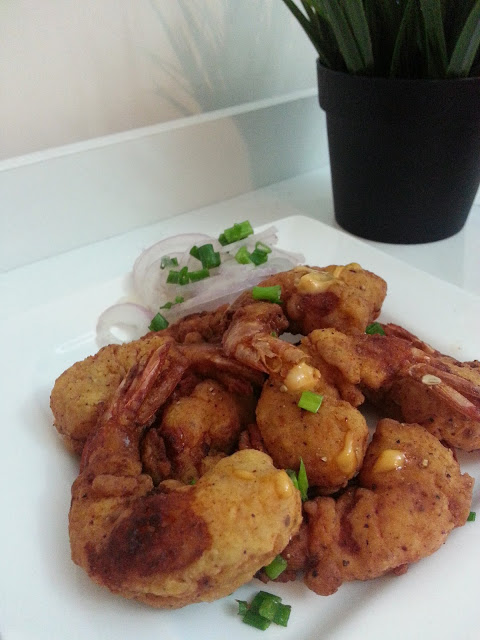 Enjoy it with that simple Mayo Chilli Dip.