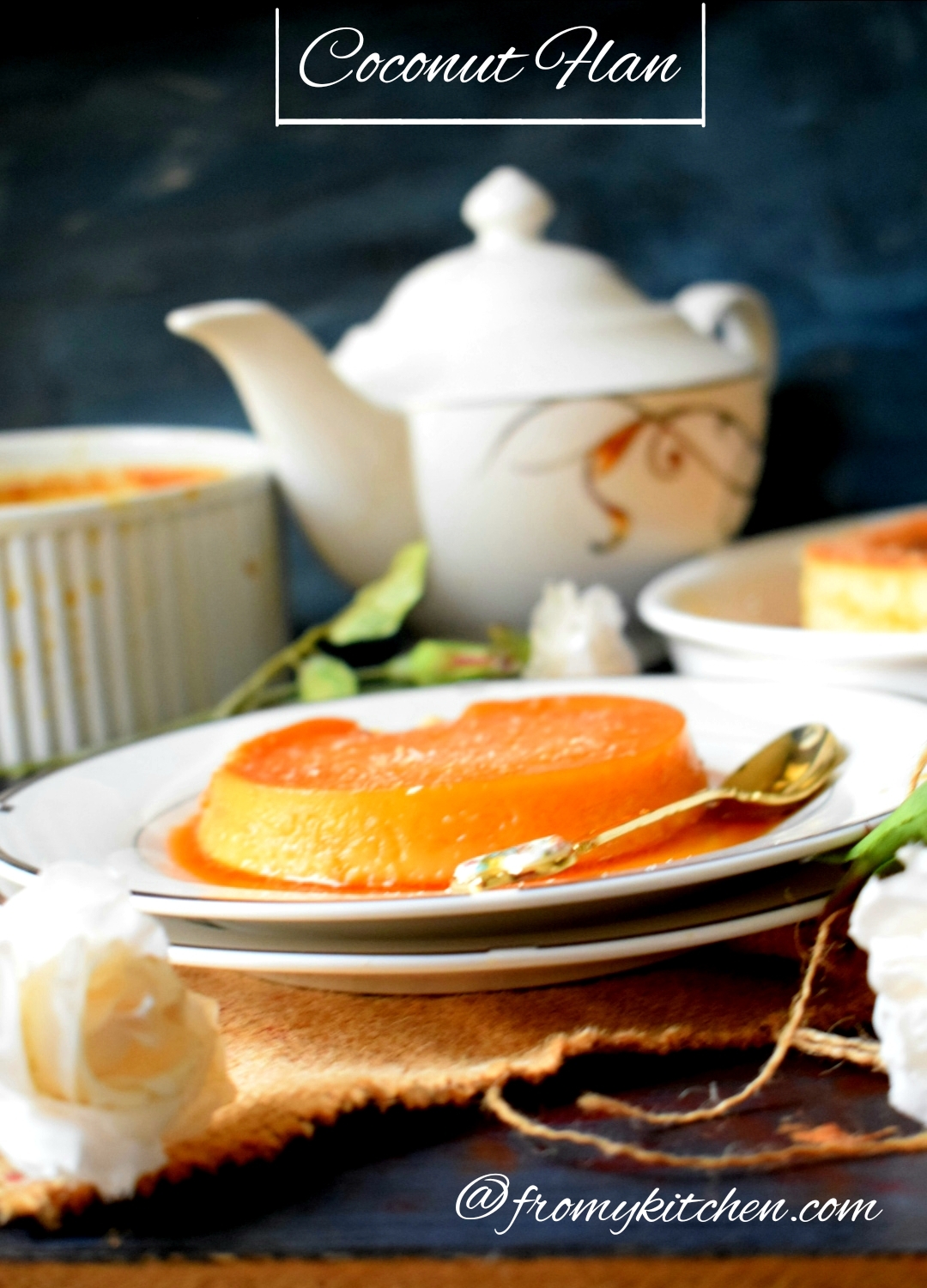 Flans are my weakness! I love to try different types of it and you can understand that by checking my dessert folder! Yes, I have Cheesecake Flan, Boost Flan, Bread Mango Flan and finally this creamilicious coconut flan! It has a creamy, coconutty flavor which melts in your mouth with all those caramels flowing over it.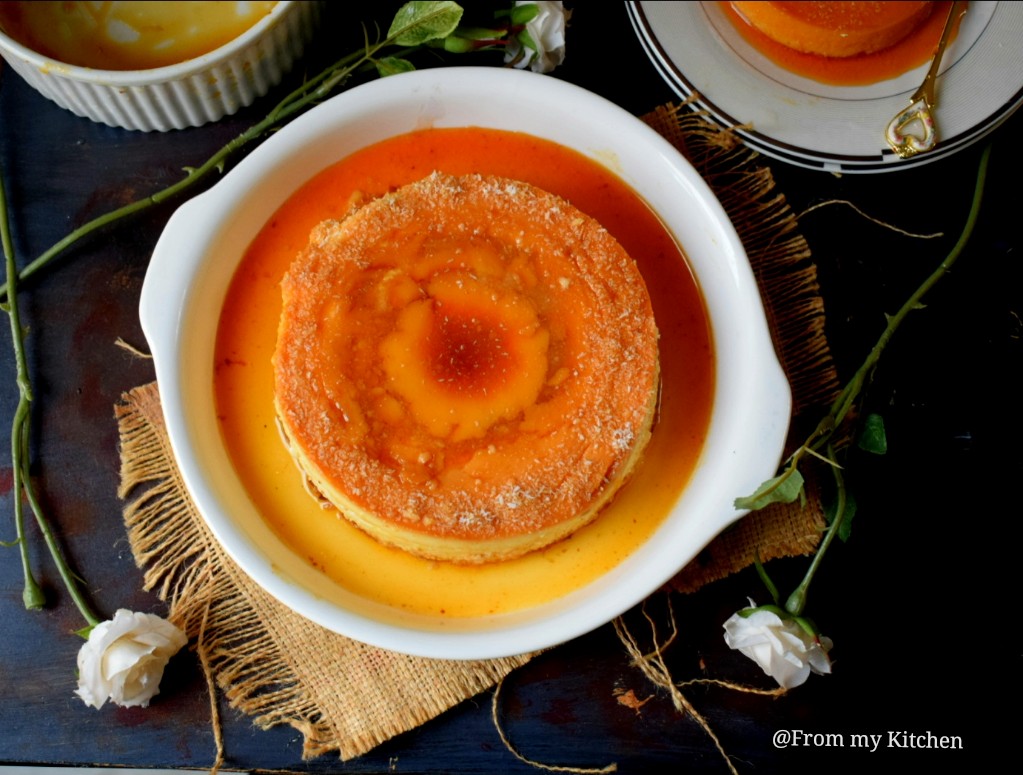 Actually one of my Insta followers had requested for this recipe and I promised her to share this one soon. Still sorry for the late Nadiya and hope this one will make you happy. When she said that she would like to see this recipe in my feed i was delighted! Thank you for trying the recipes and giving me feedbacks all of you! I'm so overwhelmed  by the response!!😍😍 Today I crossed 2000 followers in IG and I'm celebrating that too with this easy peasy dessert.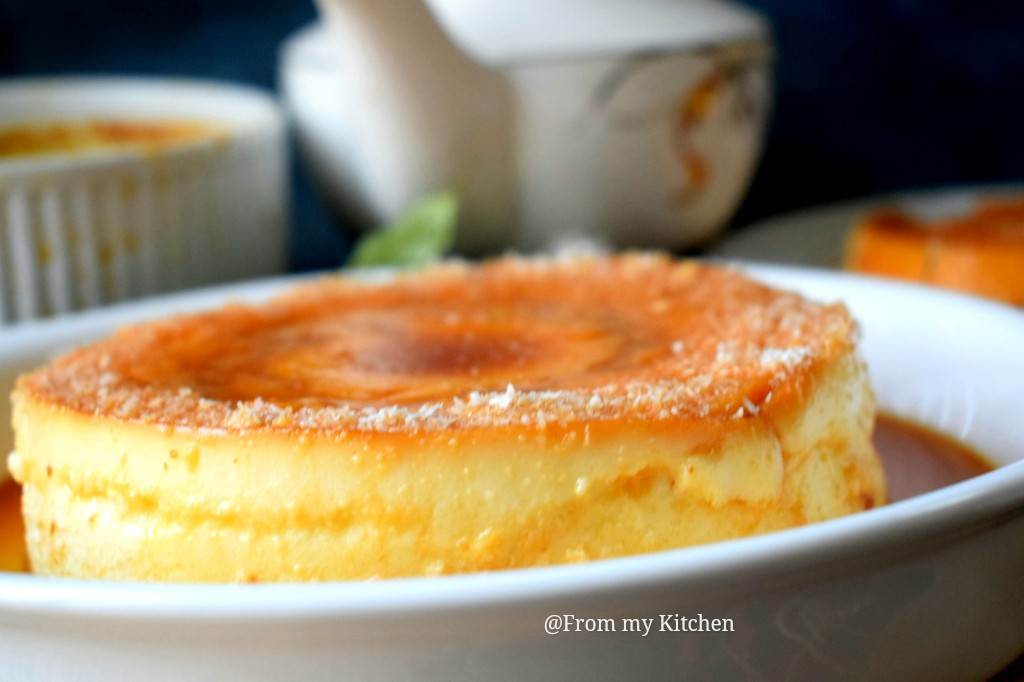 My Kashif loves such plain puddings and he enjoyed it very well. Now, this is an easy dessert for all those who love tender coconut puddings. Hope this one will be soon a favorite in your home too!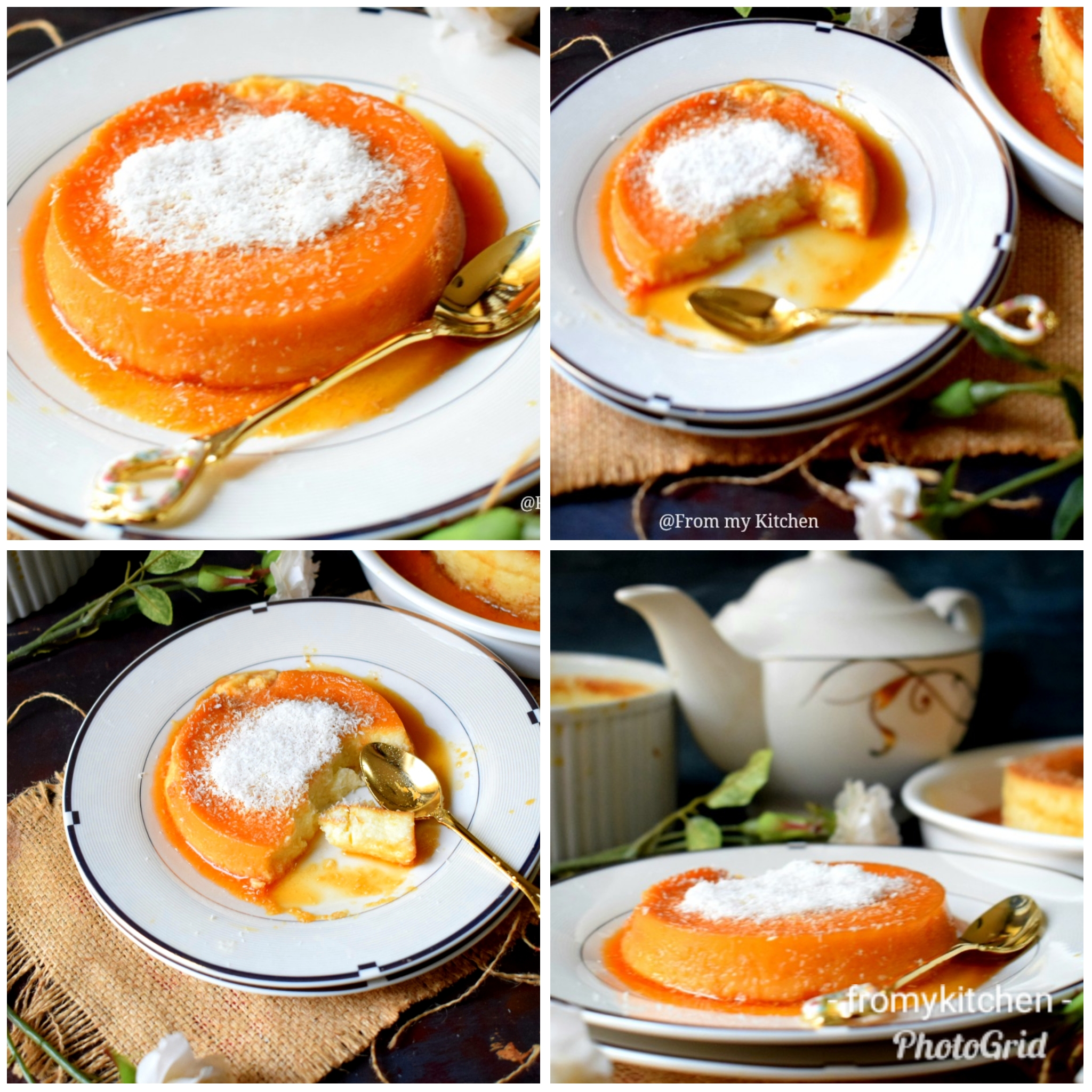 Ingredients
1/2 cup sugar to make caramel
3 eggs
1 & 1/2 cup thick coconut milk
1/2 cup milk
200gm fresh cream
condensed milk almost 3/4th of a tin (check and if you want more add a tin full)
1 tsp vanilla essence
Method
Caramelize the sugar.
In a blender crack in all the ingredients and blend well.
Take ramekins or a  big flat pudding dish first pour a thin layer of caramel and then pour the blended coconut mix.
 Bake it using Bain-Marie(water bath) method. Place your baking tray in a bigger pan and pour hot water halfway through the pan and then bake it in the preheated oven at 180 degrees for 40 to 45 minutes. Or steam it by covering the pan with foil for 40 minutes.
Let it cool and then chill it in the refrigerator for 4 hours and serve
Tip: As I used a large ramekin which is tall it was a little runny in the middle of my large flan. (small one was perfect) So try to use a flat pudding or pie pan so that it will cook evenly and faster.
Video Tutorial!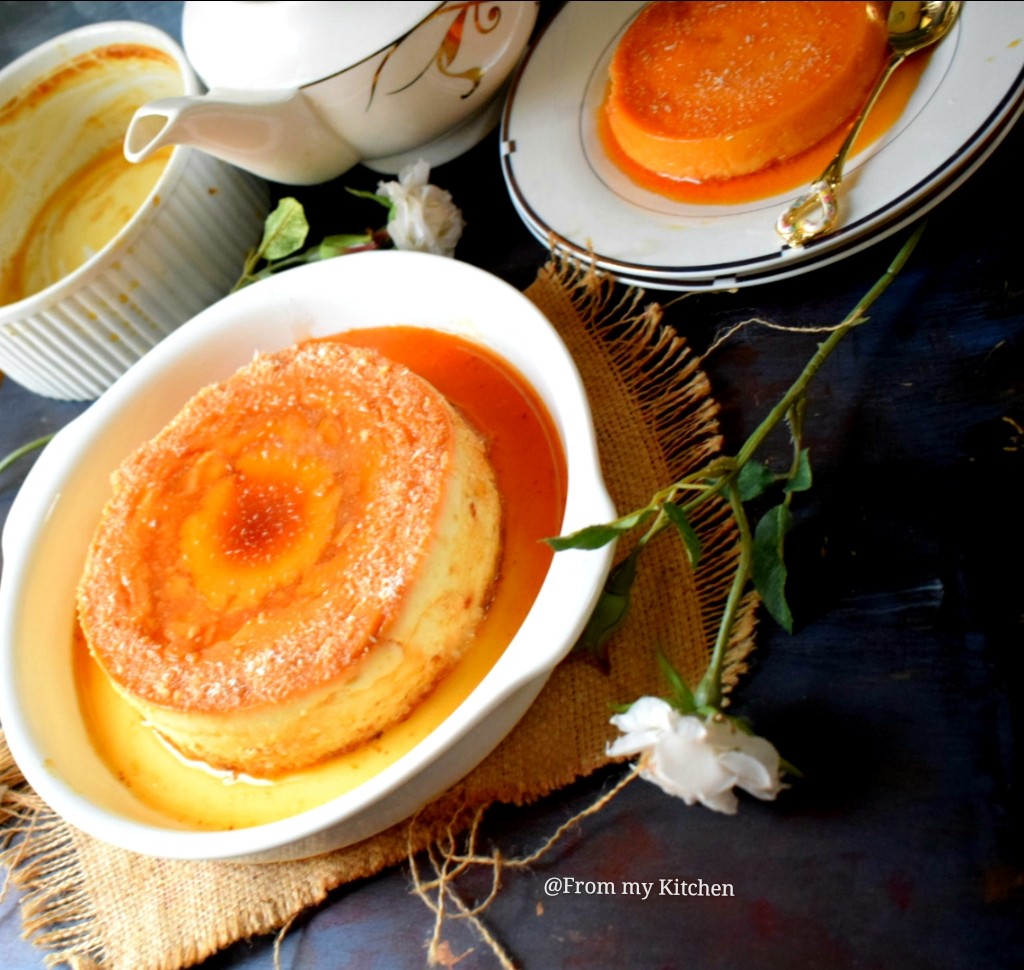 Enjoy with your loved ones!!