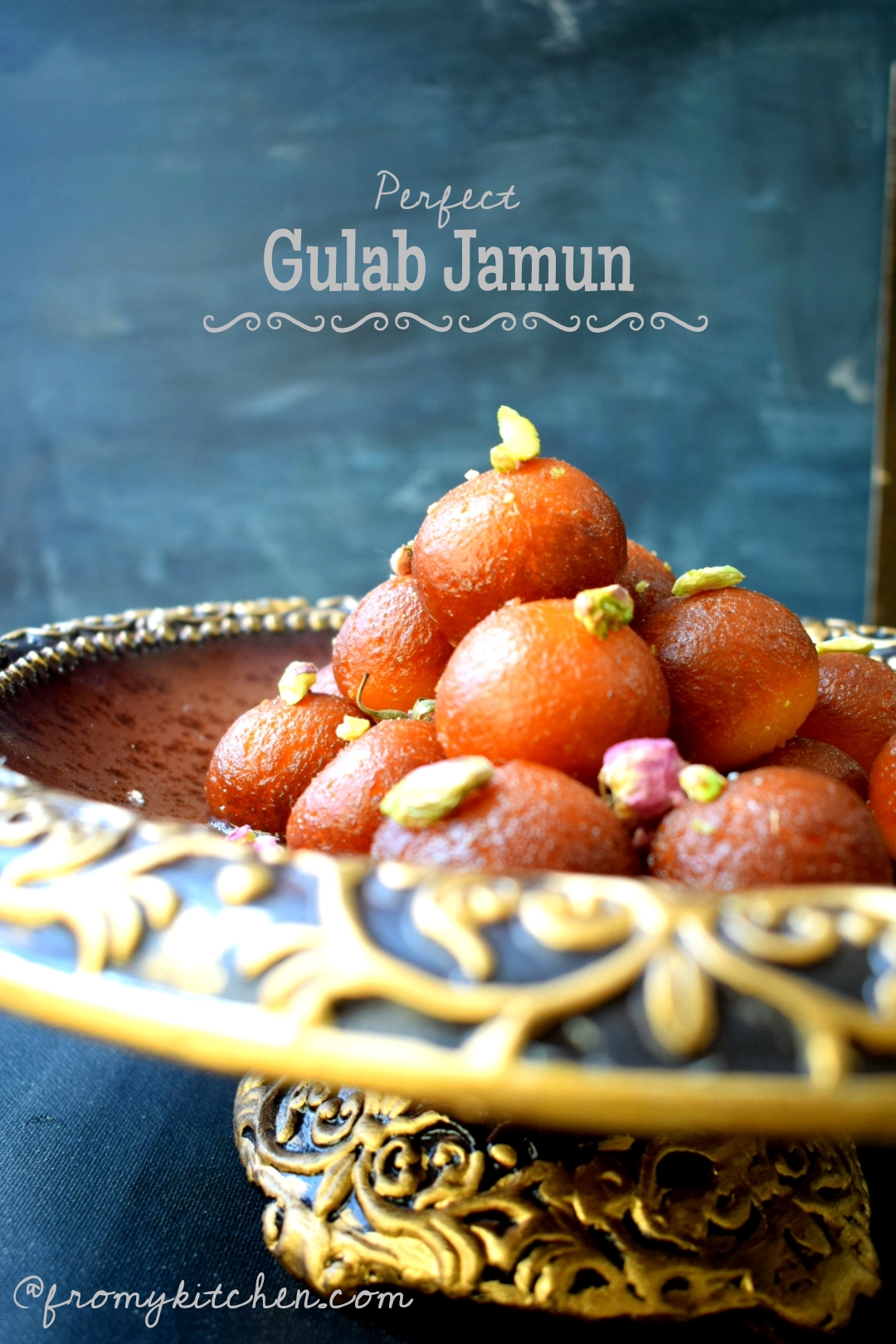 Gulab Jamuns are those Indian Sweet that every one love like crazy!  Milk-based fried ball soaked in rose and cardamom flavored sugar syrup is to die for! To make a perfect gulab jamun exactly like in a sweet shop is quite challenging right?? Here is a perfect recipe for you all! Eggless Milk powder gulab jamun perfect halwai style! Yes, I'm so so happy for this recipe and I'm so eager to share this with you all!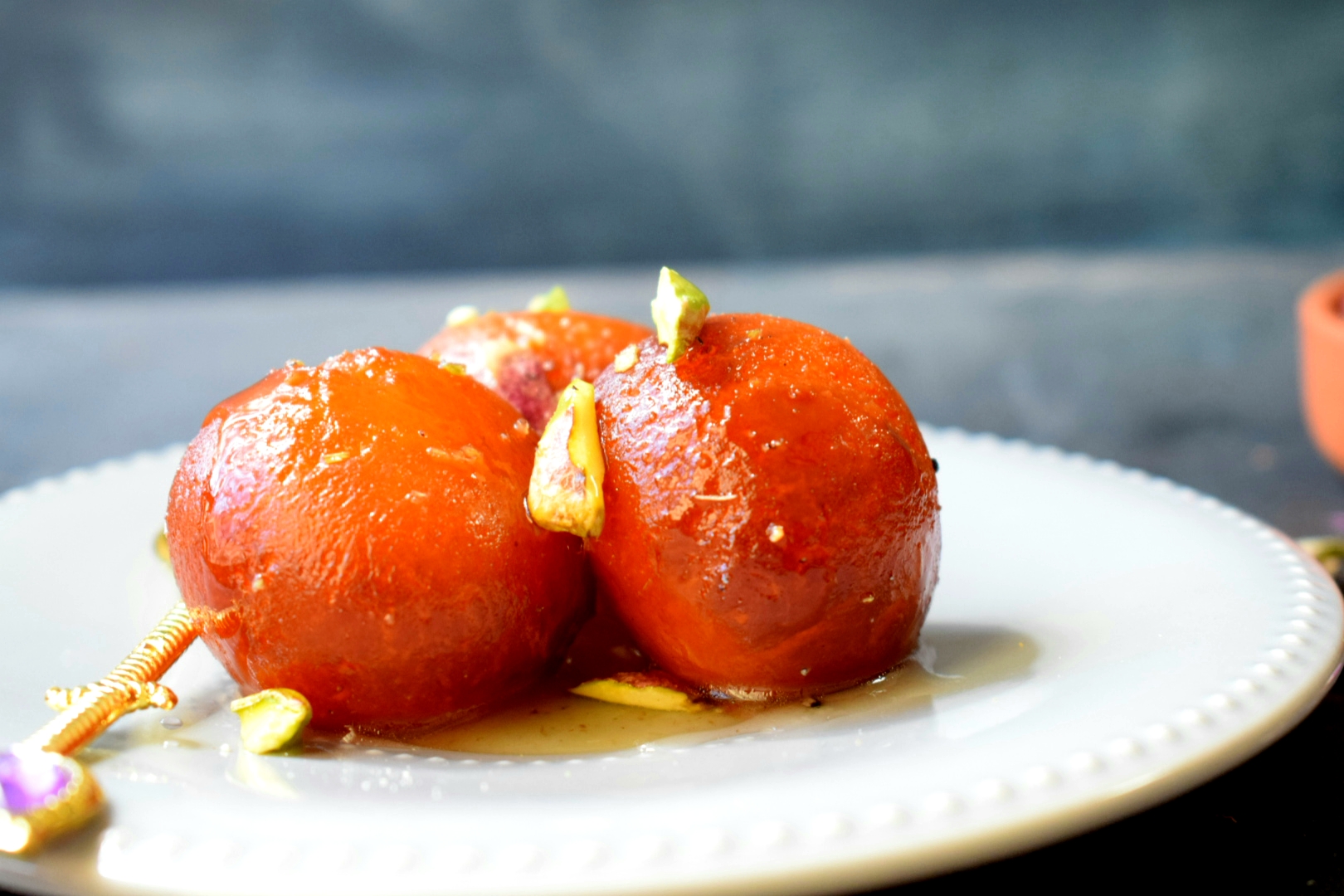 It's not that I'm trying gulab jamun for the first time. I tried it many times, but was not fully satisfied with any of those! If you are someone like me who's still trying to get that perfect jamun here you go, this one is for you! Actually here the idea is to make mawa (cottage cheese) out of milk powder with the correct amount of fats and here I succeeded. Then knead it with some other ingredients and you are good to go!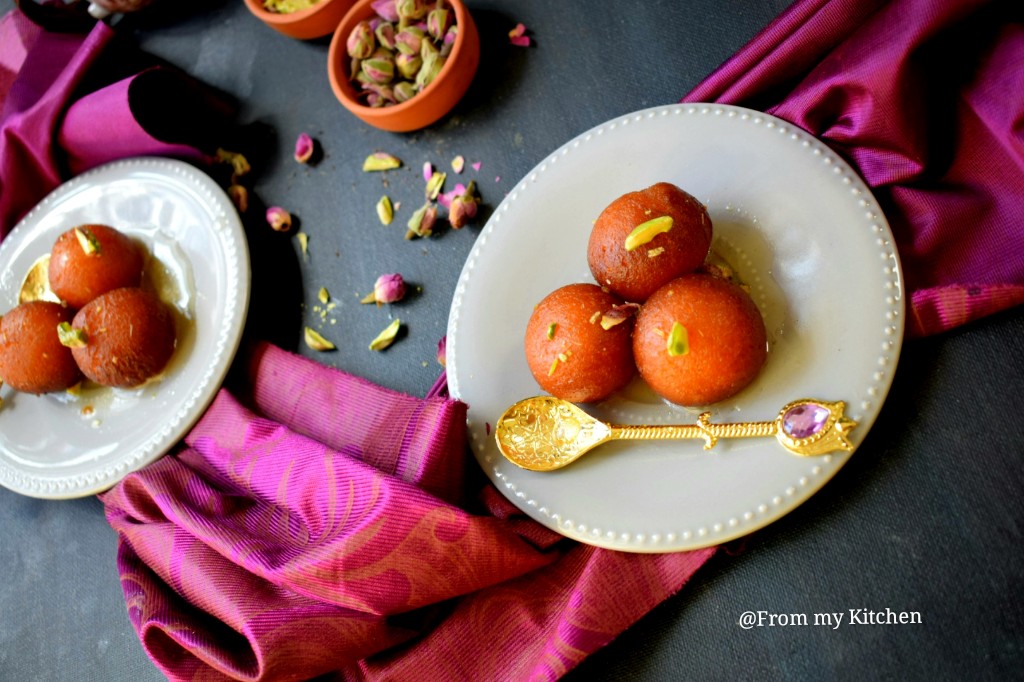 If you want the best result try to follow each and every step and I'm sure you will love it! 😉😊Here every one love gulab jamun and this time hubby too approved its perfect Halwai Style with all those flavor and texture. This gulab jamuns are yummier the other day with all the syrup infused in it! It's so soft and dreamy even after stored in the refrigerator!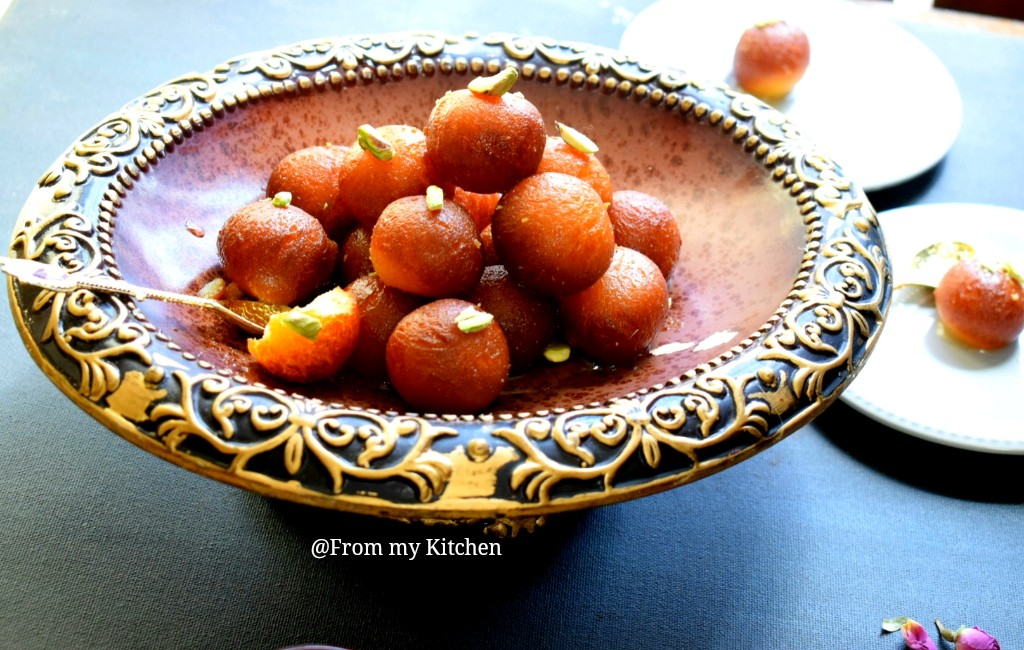 Now I'm not making u droll anymore!let's check out the recipe! The recipe is adapted from cookingshooking.com. The best Gulab Jamun I've ever tried!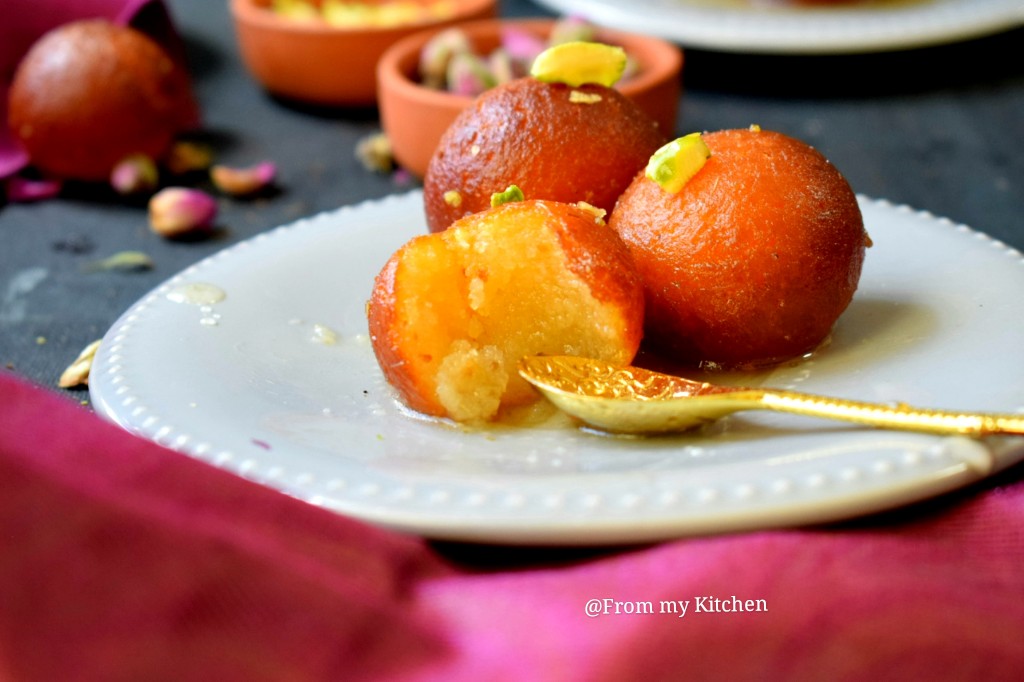 Ingredients
1/2 cup Milk
1 & 1/2 cup Milk Powder
1/4 cup Ghee
4tbsp Maida
3/4 tsp Baking Powder
3 tbsp water
Oil – to deep fry
For sugar syrup
2 cups sugar
1 & 1/2 cup water
1/2 tsp cardamom powder
1/2 tsp rose water
1 tsp lemon juice
Metho
Mawa Substitute: In a pan, add milk, ghee and milk powder. Stir well before turning the flame on. Cook in medium flame until it forms a lump, approximately 4-5 mins. Once the consistency is like mawa, turn the flame off and transfer to a bowl.
For Sugar Syrup: Add the sugar to a pan with water and boil until sugar is melted. Add rose water and cardamom powder mix well, add more water as required to form a sticky consistency sugar syrup. Turn the flame off and keep aside.
Forming Gulab Jamun: To the cooled mawa substitute add maida, baking powder, and 2tbsp water. Mix all ingredients and start kneading, add remaining 1 tbsp water if required to make a soft and smooth dough.
Divide the mawa dough into 20 equal portions and smoothen them by pressing each between palm and slowly releasing pressure whilst rolling them to a smooth round ball. Keep all the dough covered at every point of time to prevent them from forming crust & drying.
Deep fry the gulab jamun balls in low flame stirring constantly until golden. Immediately transfer to hot sugar syrup and dunk them to ensure maximum syrup penetration. Let the gulab jamuns absorb & stay idle in the syrup for at least 2 hours before serving.
Note: Kneading is very important! First, you feel 3tbsp water is too much but when you start kneading with your palms it will come out as a soft and smooth dough. Fry in low flame by gently stirring the oil constantly for equal coloring and cooking!
Video Tutorial!
I hope this gulab jamun recipe will help you to figure out a perfect gulab jamun!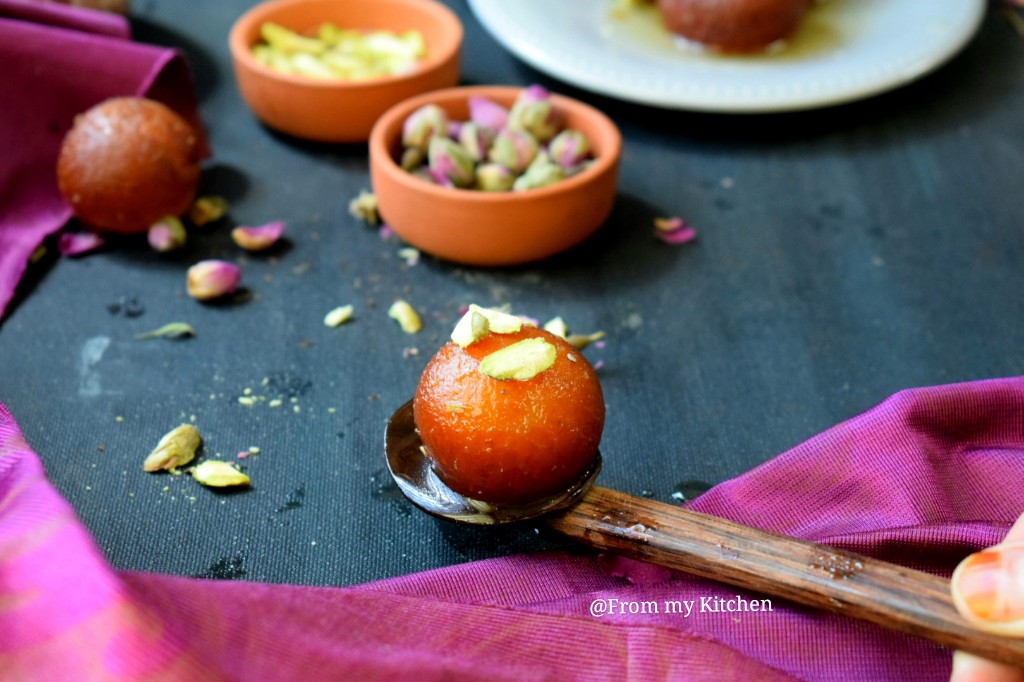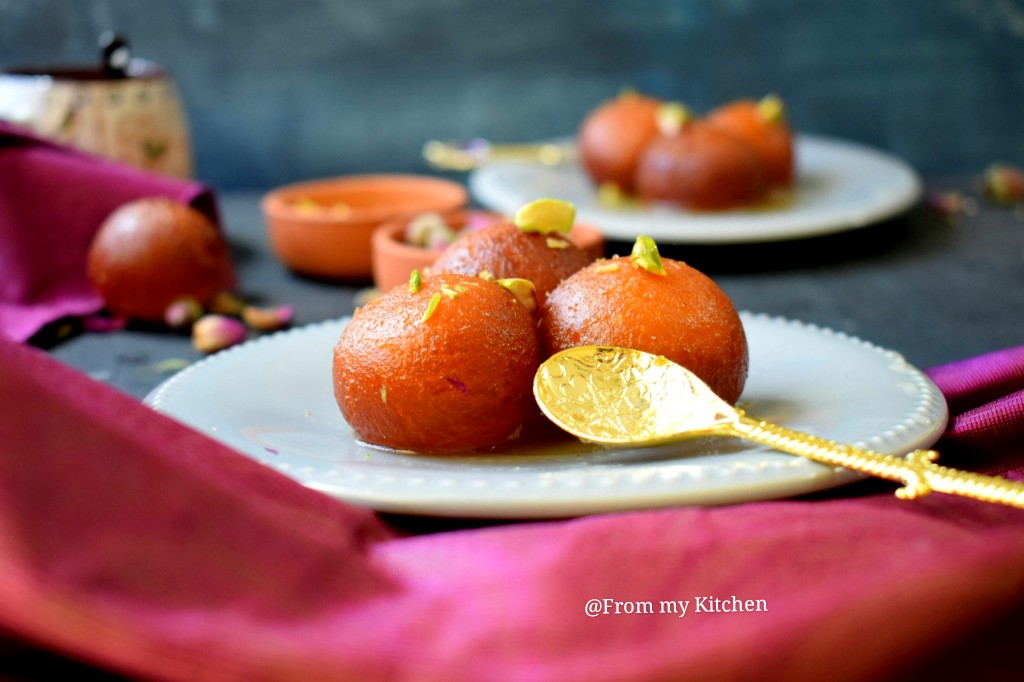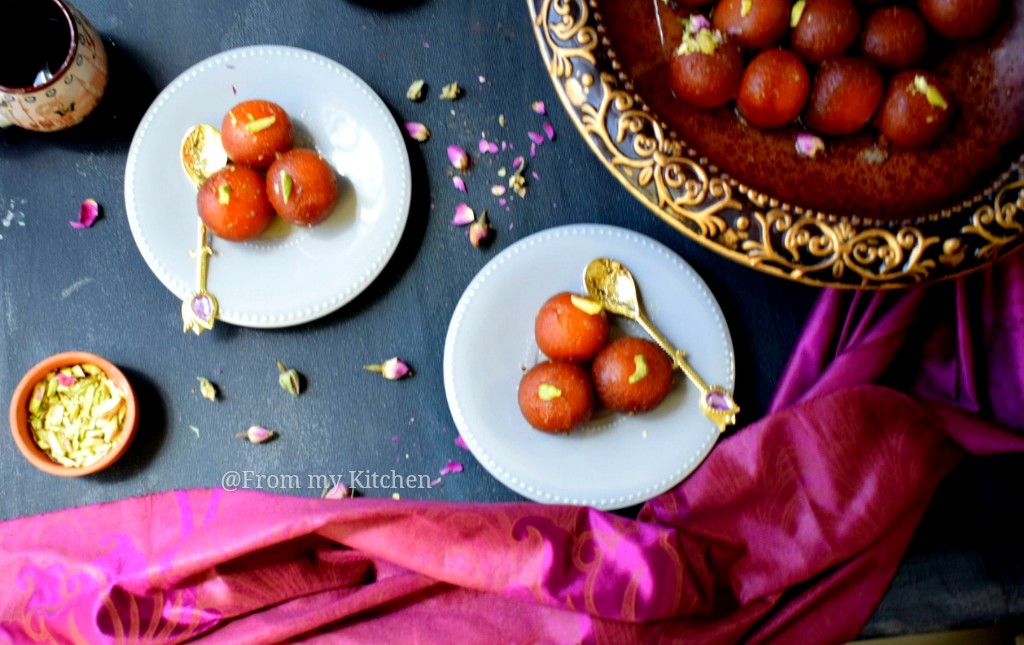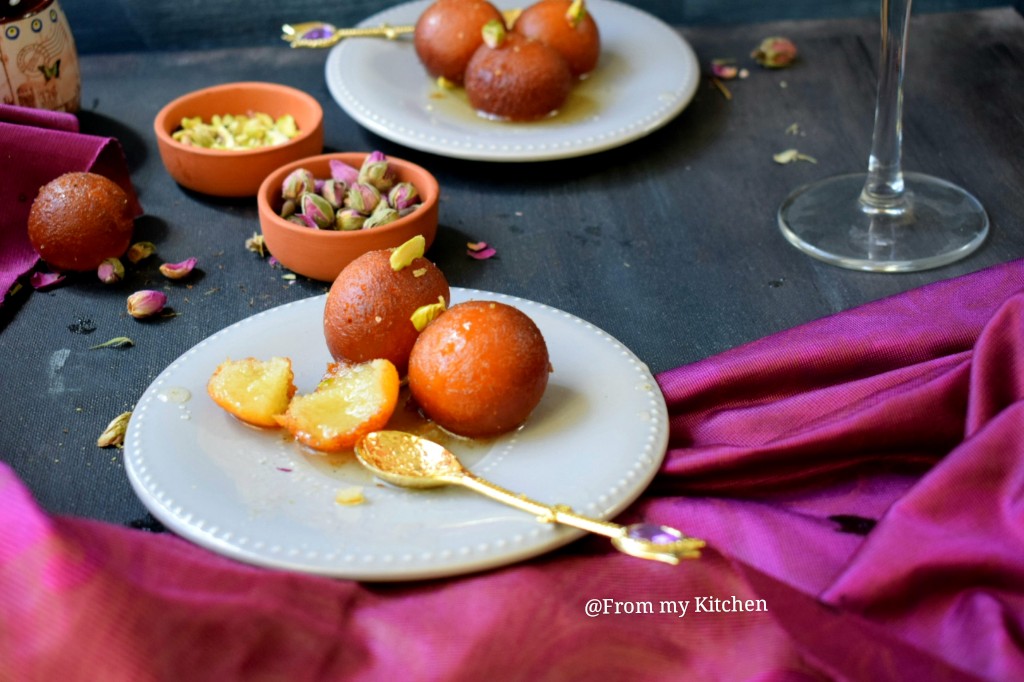 Bare with me for so many pictures! This Gulab Jamuns are so photogenic that i can't stop clicking on them! It's a tough time for me to select best out of them!hehe! Anyways you all enjoy this deliciousness and please don't forget to let me know the result!