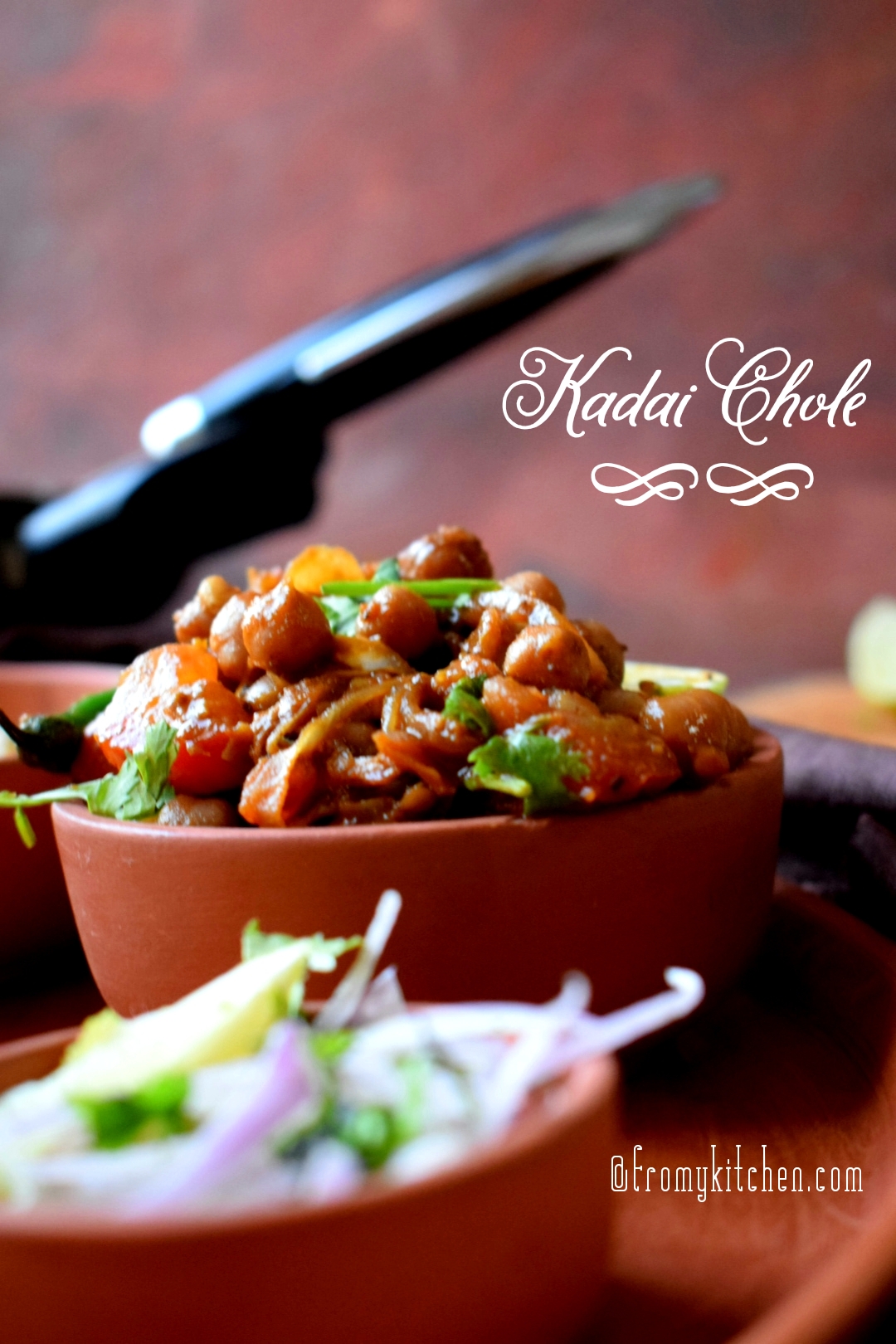 Chole Battura is one of the most comforting food in Indian Cuisine! Chole means channa/chickpea is served with fried flat bread which is a killer combination! Today instead of chana masala let's see how to make a chatpata and mouthwatering Kadai Channa. This is a hearty combination of the selected blend of spices. A spicy soothing Chana that can be paired with any Indian flatbread.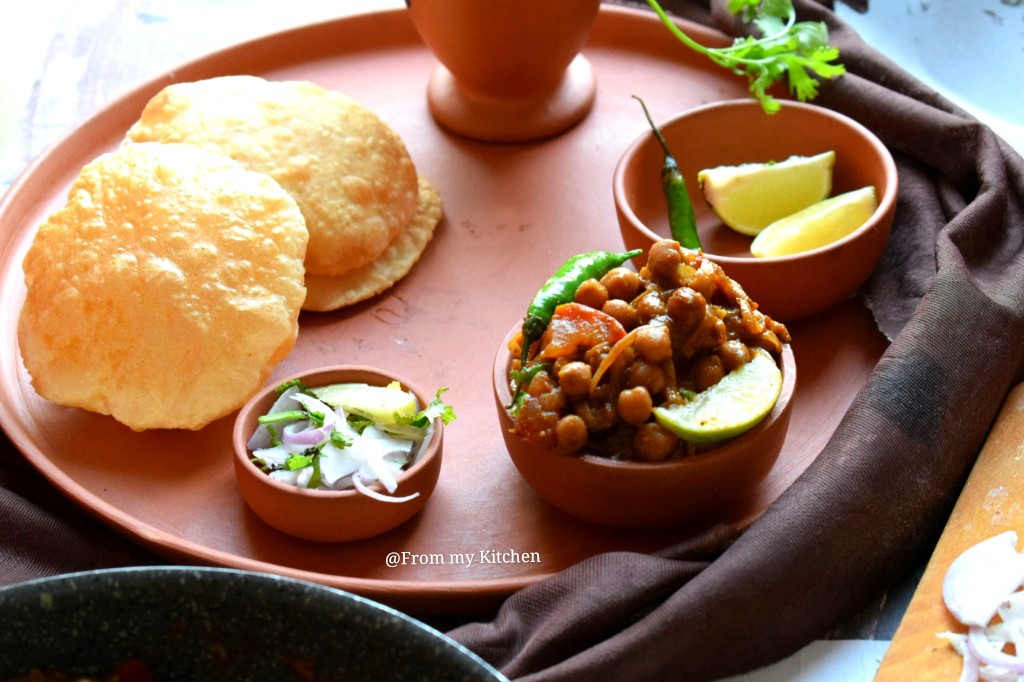 Here the channa is cooked with tea leaves tied in a muslin cloth (or else you can use teabag)along with some whole spices and then we prepare masala for Kadai Channa. It's so simple with some unique flavors. You can skip the onion in this, but as i want some gravy i added. Onion part is totally optional here. So if you are searching for a different variety of veg recipes stay tuned!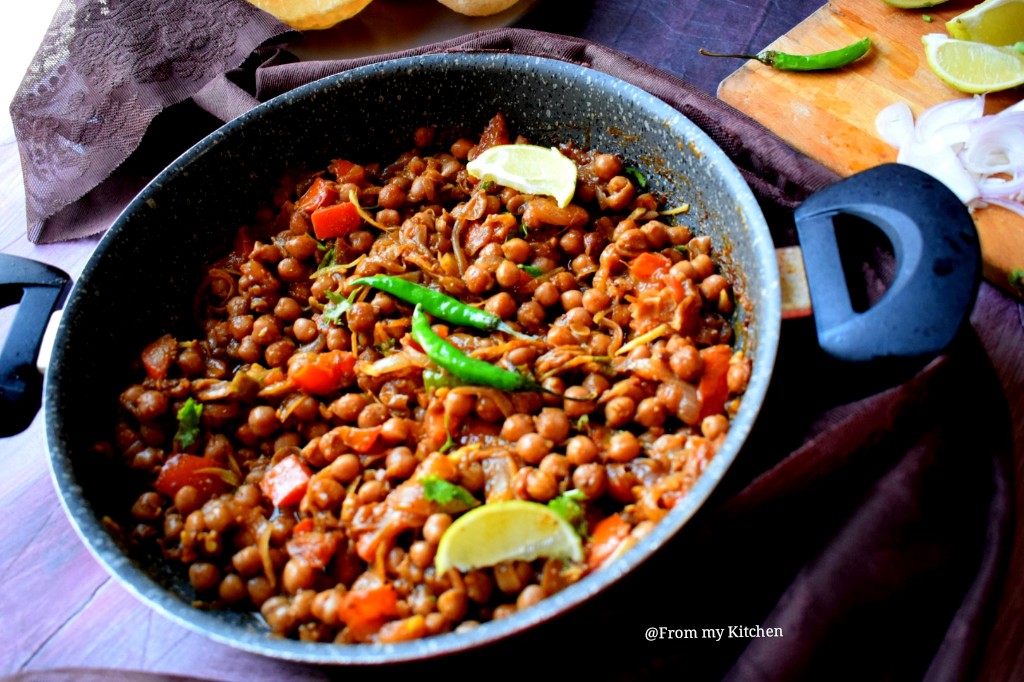 If you want the gravy to be dry not need to add much of the channa boiled water.  If you have any recipe request pls feel free to ask. Soon I'll start sharing kids tiffin box friendly recipes. I'm too lazy after vacation! Hmm..without further delay lets check out the recipe
Ingredients
1 cup channa soaked for 6 to 8 hours
1 tea bag
1 piece bay leaf
2 cloves
3 cardamom pods
1 small stick cinnamon
Salt to taste
water to boil
For Masala
1 tsp chilly powder
1tsp coriander powder
1 tsp cumin powder
1 leveled tsp amchur powder (dry mango powder)
1 tsp garam masala
pinch of salt
1 onion
Some ginger juliennes
1 tsp crushed garlic
1 tomato
3 green chilies
2 tbs ghee +1 tbsp oil
Coriander leaves
Method
Boil chickpeas with whole spices, salt and tea bag. Drain it and preserve the water.
Mix all the spice powders with chickpea and keep it aside.
In a kadai pour ghee and oil, when its hot enough add 1 green chilly, garlic and 1/2 of the ginger juliennes. When its done add sliced onion and cook until soft.
Then add the masala coated chickpea and mix well. Pour some channa stock and cook.
Add chopped tomato, green chilly and rest of the ginger mix and cook for few more minutes.
If you want gravy add the chickpea stock and cook until the masalas are done and tomato are slightly mushy.
Sprinkle coriander leaves and switch off the flame. You are ready to dig in.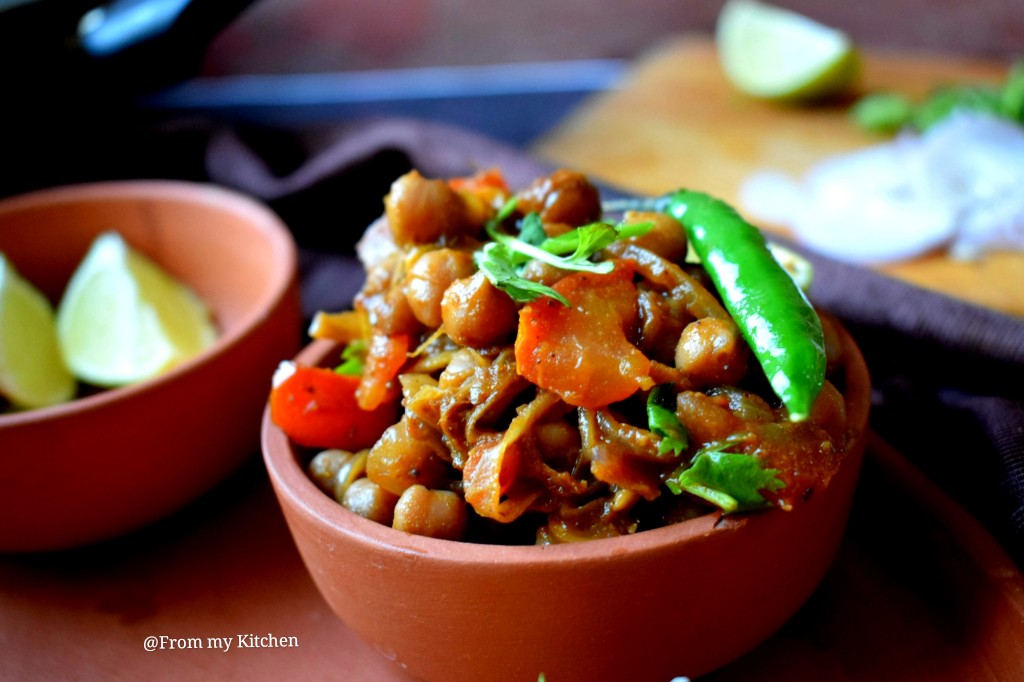 Hope you all will love this one as we did! Will be back soon with some more deliciousness!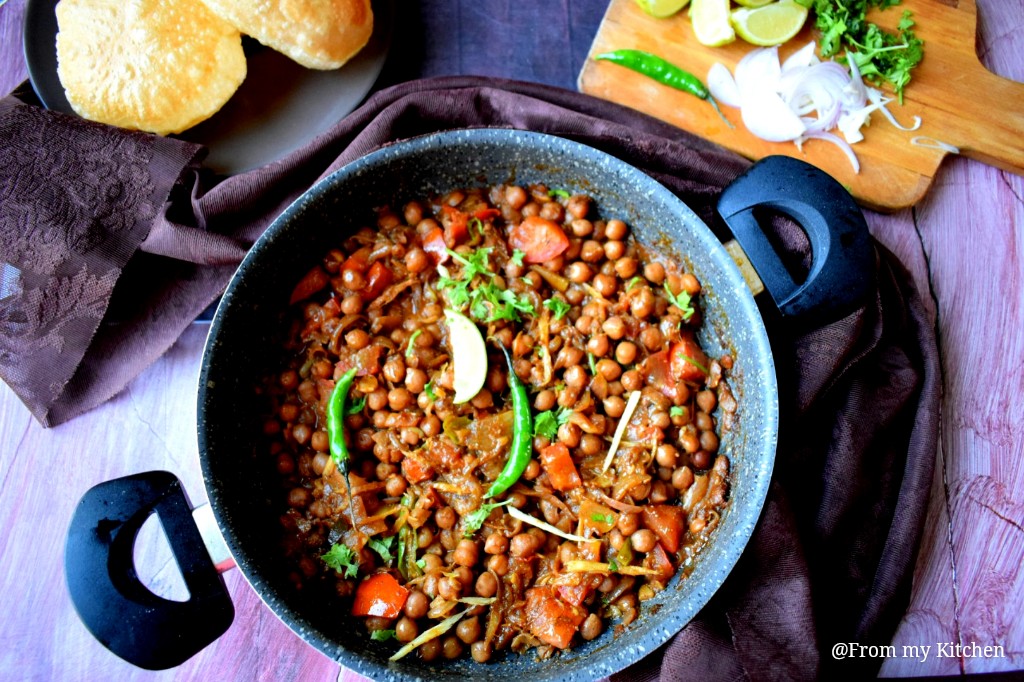 Happy Cooking!