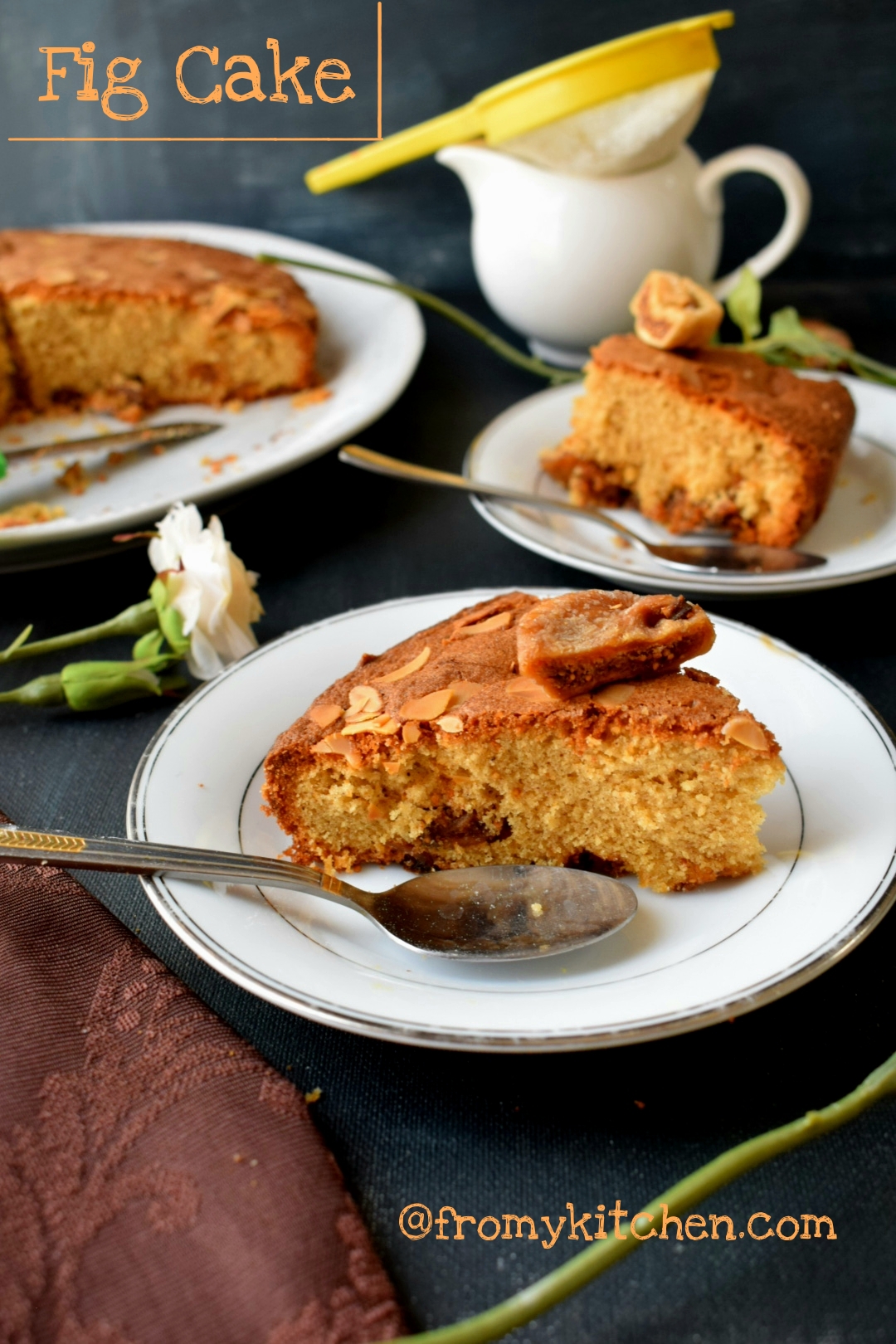 After a long time posting a delicious soft fig cake. How many of you love such fruit and nut cake?? I love such cakes especially if there are dry fruits like dates and figs in it. This cake has nice caramelly, cinnamony fig flavor with a spongy soft texture!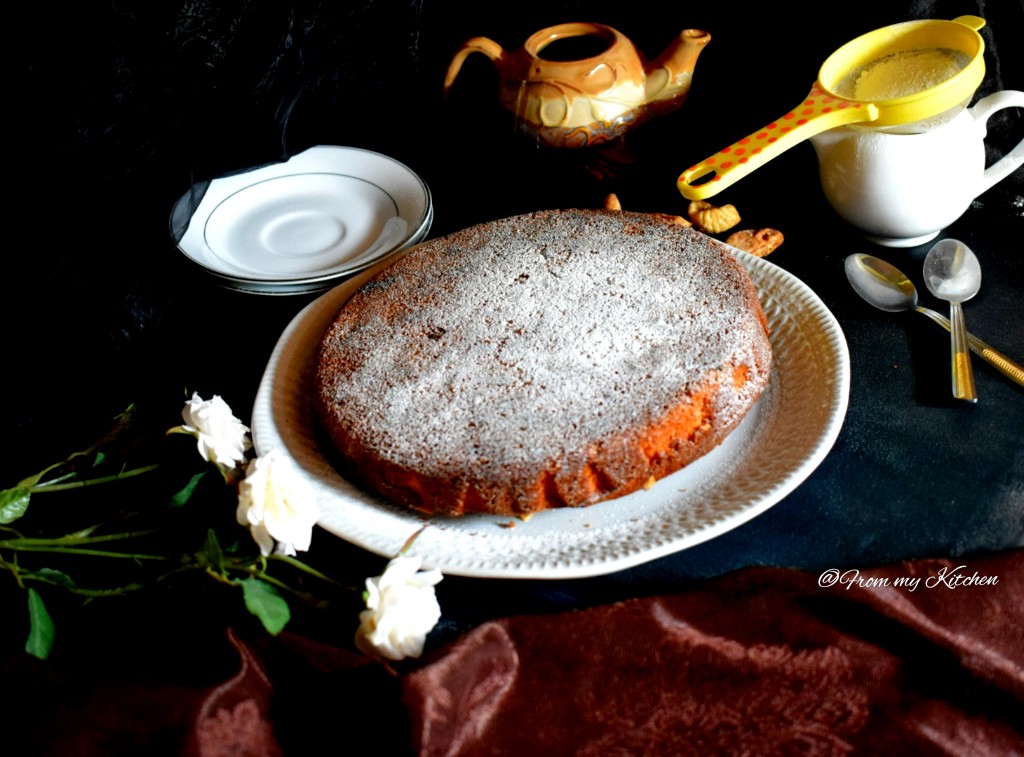 Vacation mode is on for many, mine is yet to come! Two more weeks to go!! Eagerly waiting for that moment to be with my dear ones! Coming back to today's recipe, it is the result of sour figs remained on my countertop, so thought why not to play with it. And here you go a perfect recipe to go with a cup of tea on a rainy evening or as a morning breaking fast or brunch. Here I used half all-purpose flour and half wheat flour for the healthier option. You can change it as per your preference.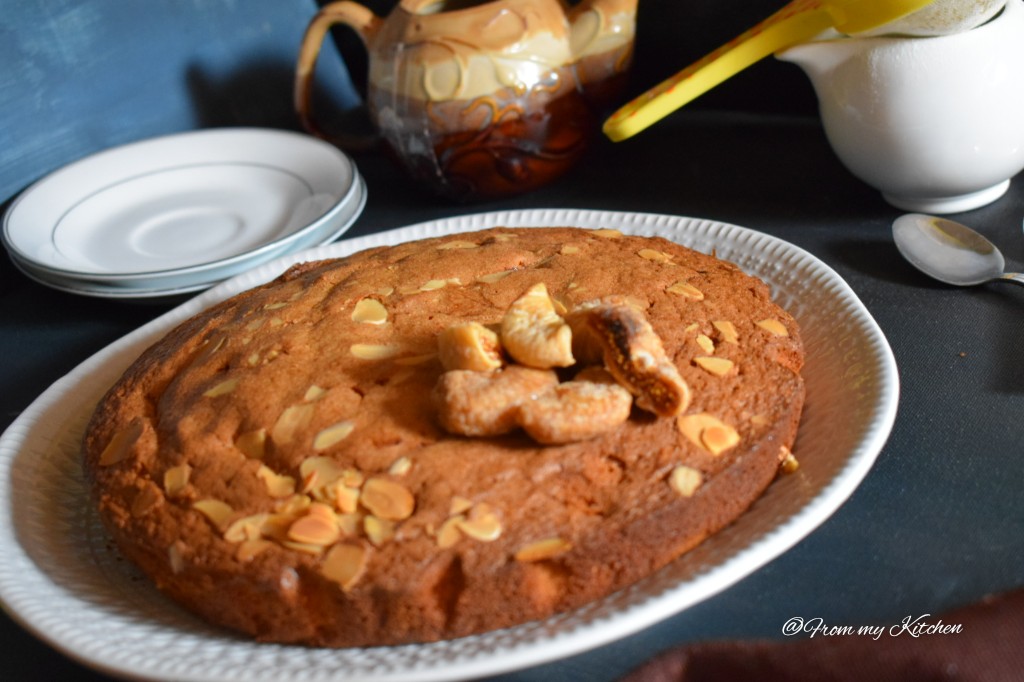 As my fig was not that sweet and soft I cooked it first and then added to the cake mix and believe me it's super yum and a must try a recipe. Hope you all will love it too.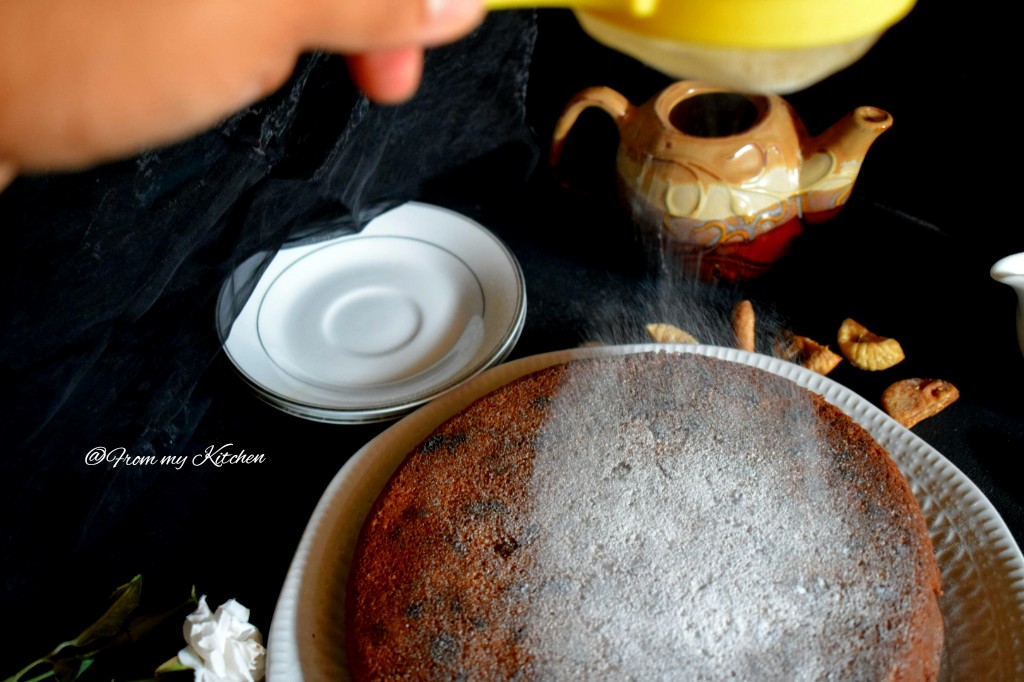 Ingredients
For Fig
1 cup fig
2 tbsp sugar
2 tbsp butter
1/4 cup water
For Cake
100 gm butter
1/4 cup oil
1/2 cup sugar
1/2 brown sugar
3 eggs
1/2 cup all-purpose flour
1/2 cup wheat flour
1 tsp baking powder
1/2 tsp cinnamon powder
1/2 tsp vanilla essence
Some almonds for topping
Method
Chop the figs and transfer it to a saucepan and then add butter, sugar and water mix it all and let it simmer until the figs are soft and water dries out. Don't forget to stir in between.
Preheat the oven to 180 degrees.
Powder the sugars and keep aside. Sieve together dry ingredients like all purpose flour, wheat flour, baking powder and cinnamon.
In a large bowl add butter and oil blend it with an egg beater.
Add the powdered sugar and blend again.
Then add eggs one at a time and whisk well.
Add vanilla essence and sifted flour mix well until incorporated.
Now add in the cooked figs and mix well. Preserve some for topping
Grease the pan and pour the cake batter top the remaining fig and sprinkle some almond flakes. Bake it for 40 minutes or until the skewer comes out clean.
Video Tutorial!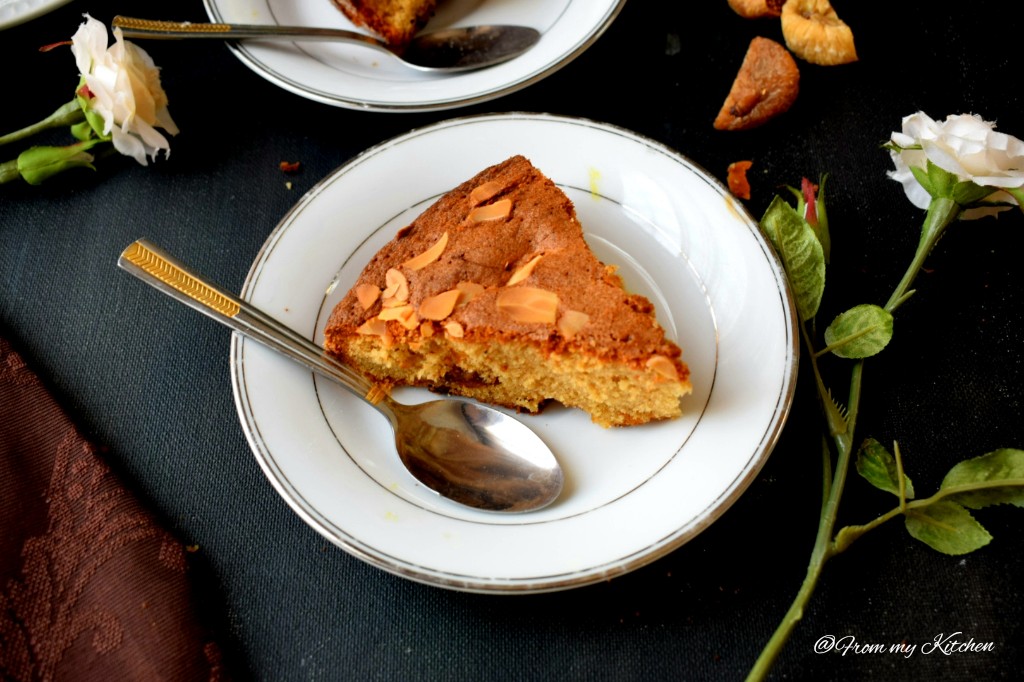 Relish it with a cup of tea!