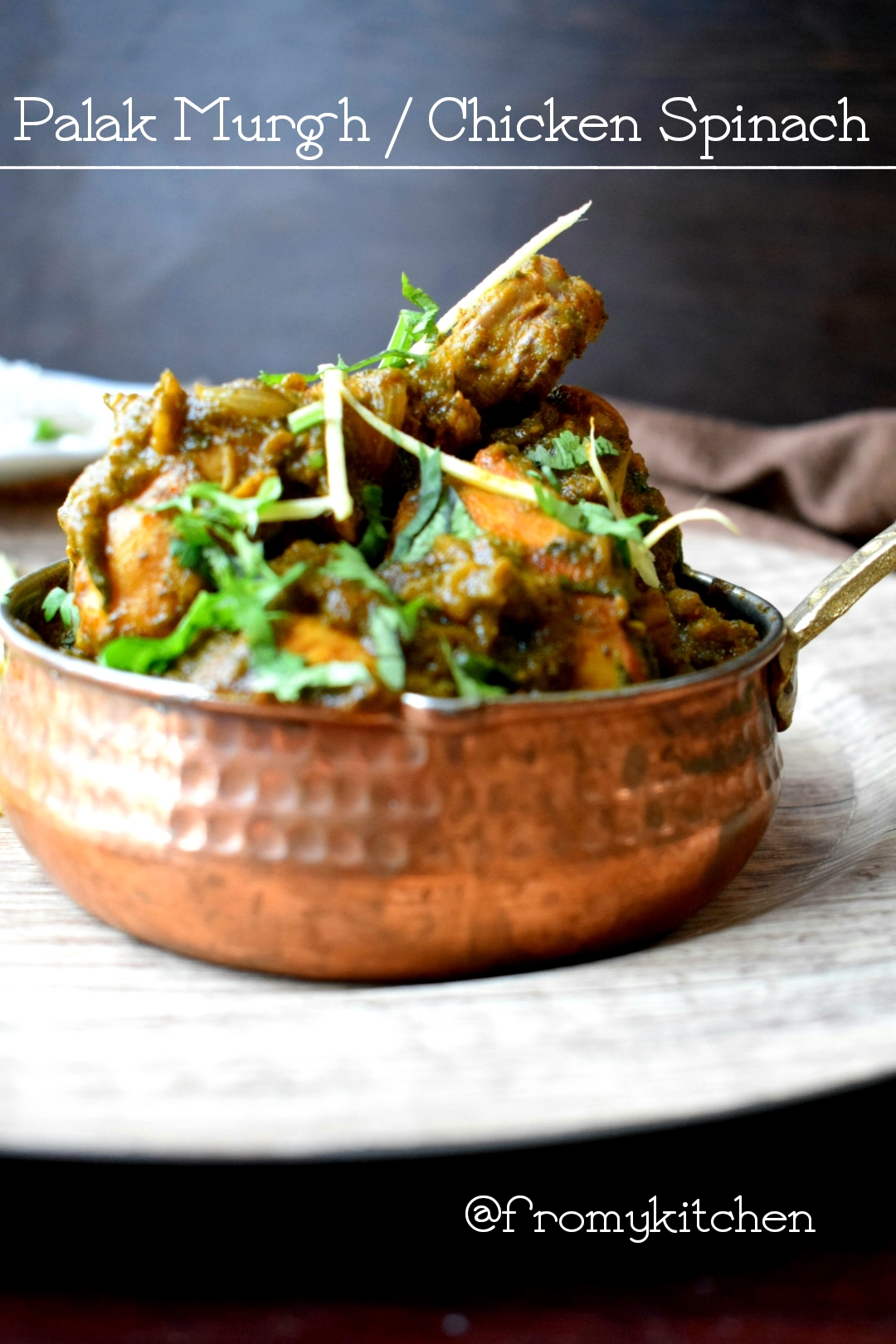 Spinach chicken or Palak Murgh is one of the yummies and a flavorful dish made out of spinach!That vibrant color from the spinach and the spice blend here makes a perfect combination of gravy.I'm so loving this dish!This will be lovely with some jeera rice or even rotis.I served it with Malabar special roti.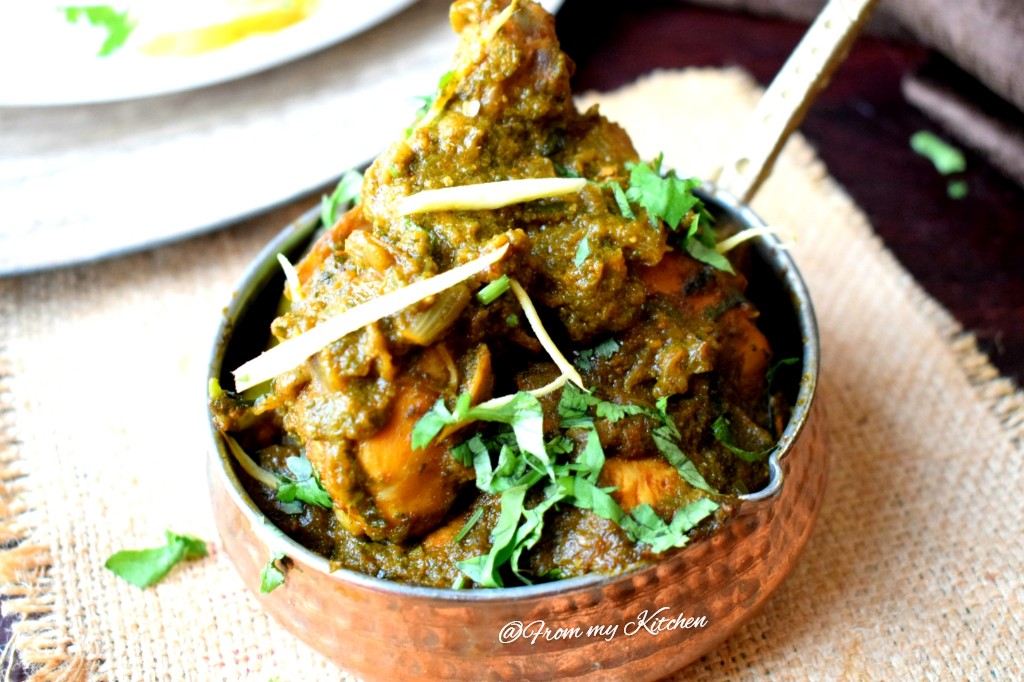 I got many requests for this recipe and i want a best and simple recipe for this.You can also check my Palak Paneer recipe and replace paneer with chicken.But this one has a different procedure, here palak is not blanching instead we grind it to a smooth puree and then simmer it until the moisture evaporates, that caught my attention.That ginger juliennes and whole green chilies enhance the flavor as well.
This beautiful recipe is adapted from Maunika Gowardhan's Indan Cooking blog!I love her Indian curry recipes, simple and delicious.She used to come in Jamie Oliver's food tube and love to see her videos.As she said "Could there really be anything better than a bowl of Palak Murgh served with jeera and peas pulao to soak up that rich thick gravy with moist chicken on the bone. Mixing grains of rice with the spiced spinach gravy and little pieces of chicken with every morsel is where I feel happiest delving in comfort food"Very true right?hehe!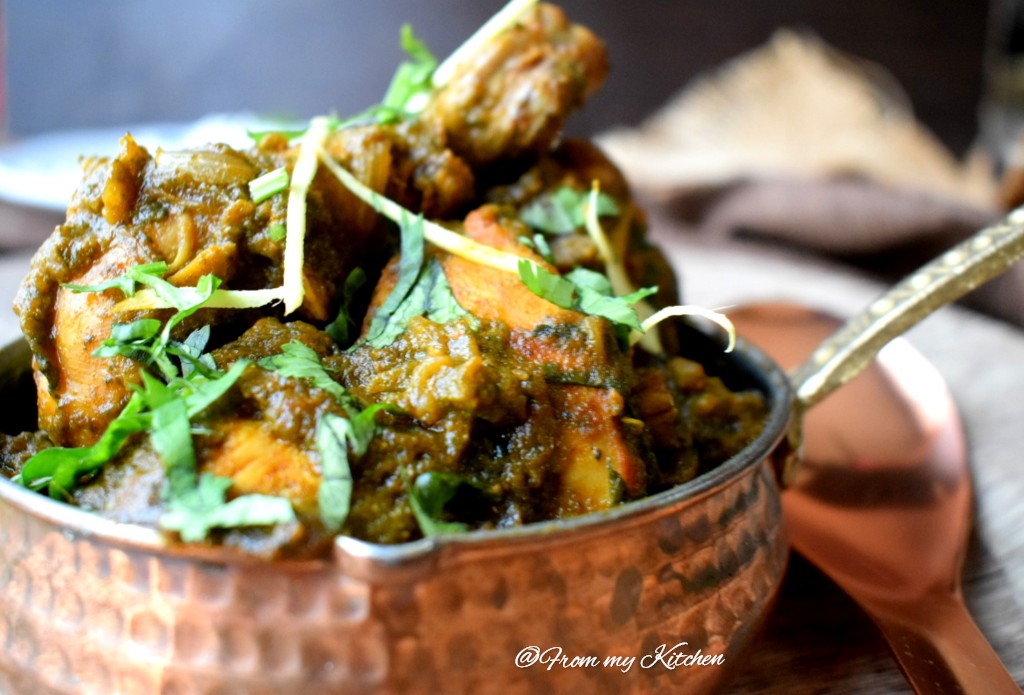 If you like a thinner consistency add enough water.Hope you all will love this one.If you prefer blanching method you can do that too.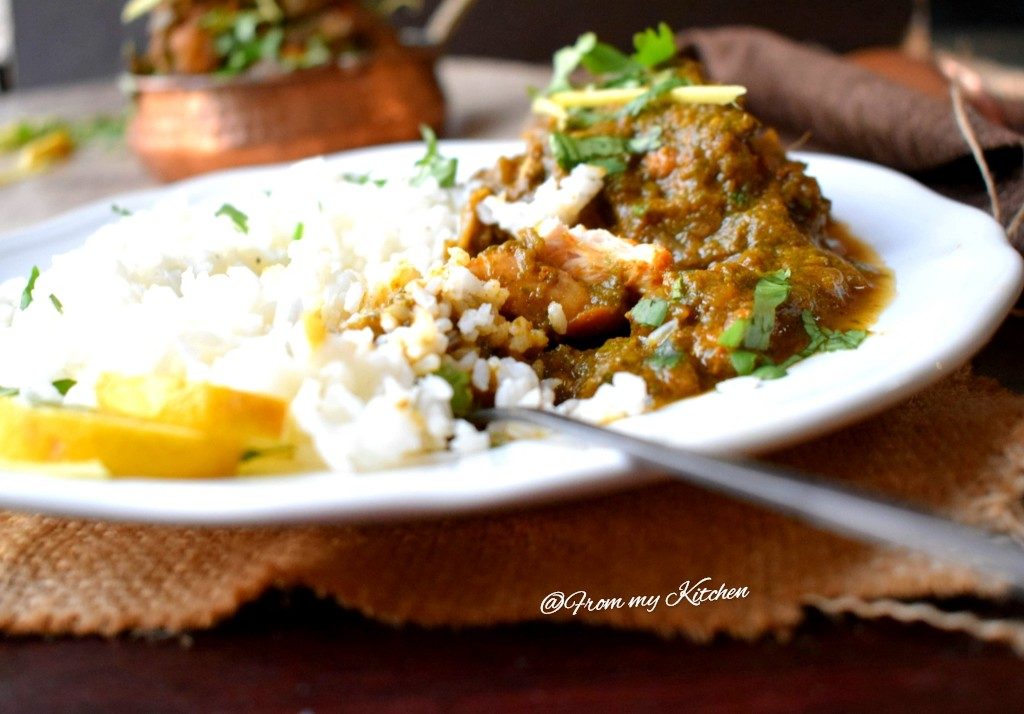 Let's check out the recipe.
Ingredients
 Happy Cooking!