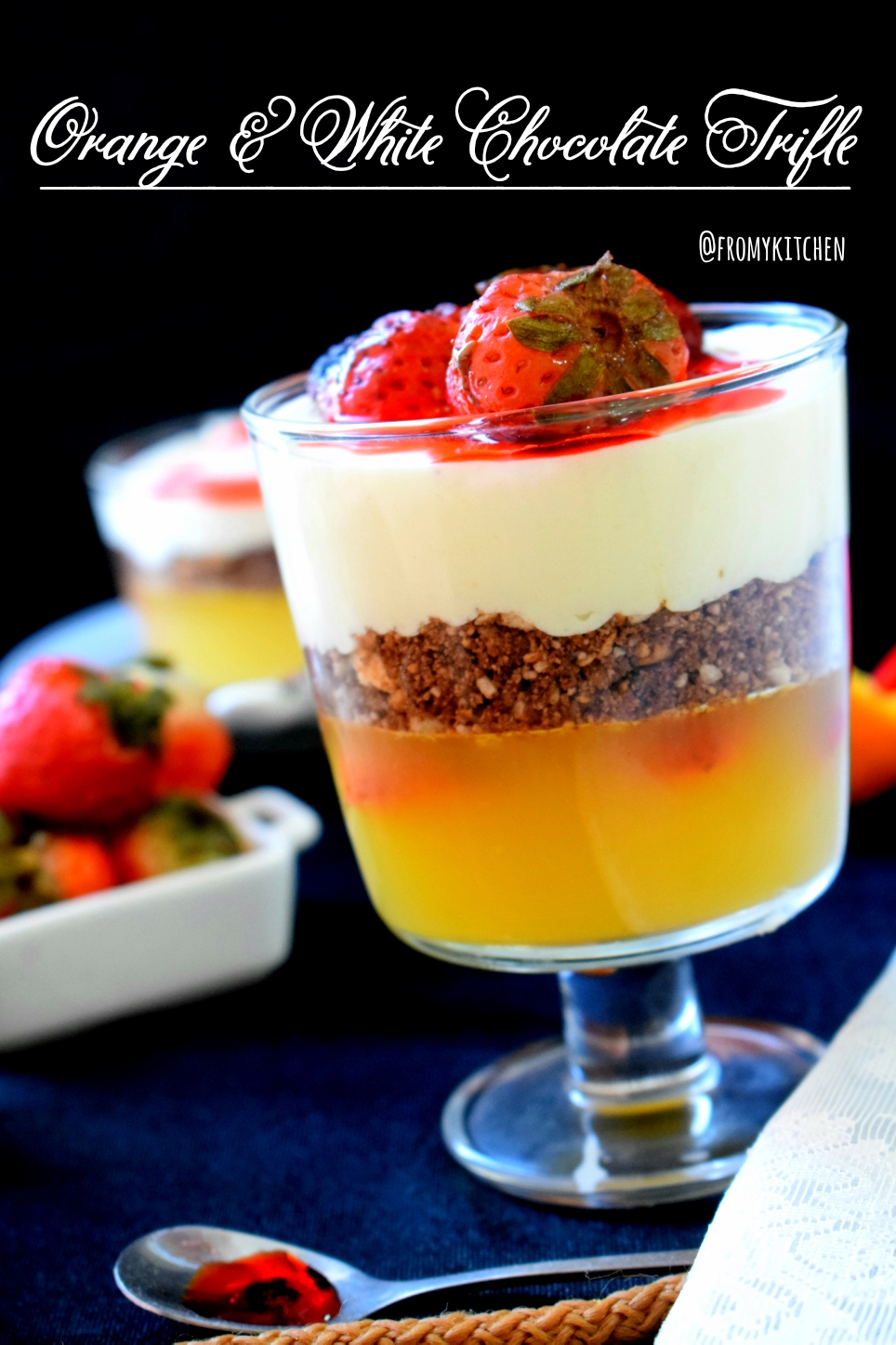 Its long time since I've shared some dessert, isn't it?This trifle is scrumptious with its fruity freshness, crunchy biscuit bites and the creamy rich white chocolate mousse topped with lovely grilled strawberries!Any more explanation needed??hehe!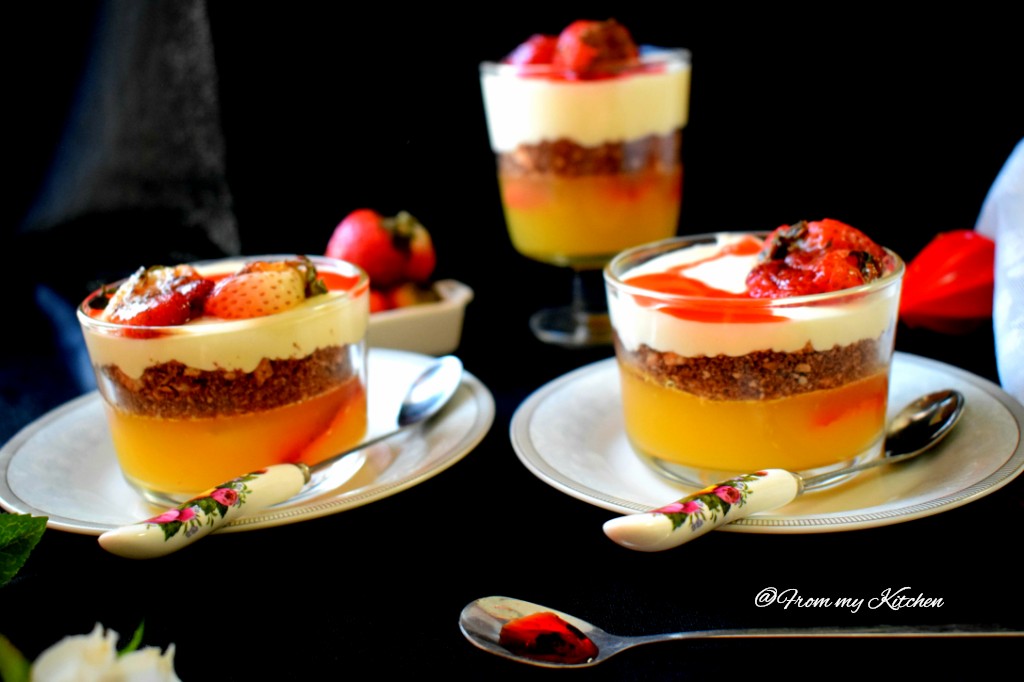 When I asked in my IG story what should I post next, dessert or veg obviously the poll is for dessert!So here comes this splendid dessert with different layers and textures!This recipe is inspired by Donnay Hay!I simply adore her pictures!😍😍  The pic and concept of this trifle attracted me like crazy that I tried it the very next day but don't know why i didn't share it yet!😑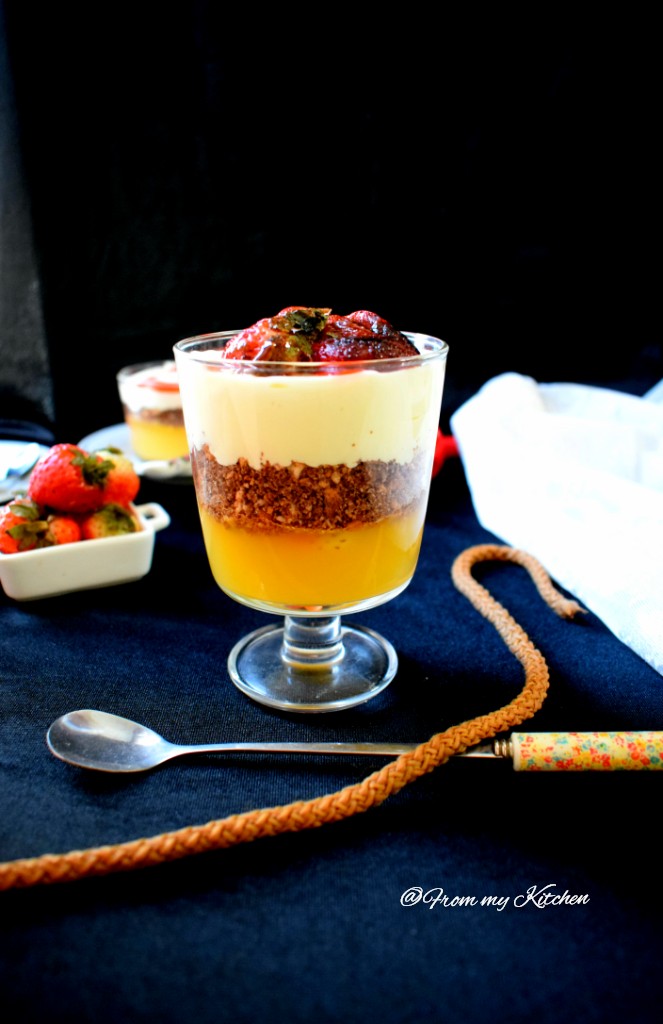 The first layer is made with fresh orange juice and agar agar, like orange jelly.2nd is crunch layer of biscuit and chocolate mix, then creamy white chocolate mousse topped with charred strawberries!!Isn't that amazing??This will be a great dessert for kids during summer season!
Ingredients
1st layer
4 to 5 sweet oranges
3 gm china grass soaked in 1/2 to 3/4 cup water (if it's Indian brand 5gm)You can also add gelatine instead
Sugar as per your taste
2nd layer
15  to 20 Marie biscuit
1 tbsp cocoa powder
1 tbsp sugar
4 to 5 tbsp melted butter
3rd Layer
2 sachet whip cream powder
3/4th cup milk
1 tsp vanilla essence
1/2 cup white chocolate
Some strawberries(optl)
Method
Melt the china grass, when it's fully melted pour the strained orange juice and sugar in it, mix well and let it boil.Switch off the flame.Pour this as a base and let it set.
Meanwhile, prepare the second layer – crush the Marie biscuit, add cocoa, sugar and butter mix well and layer it on top of the orange jelly when its set.
Blend well the whip cream and gently fold in the melted white chocolate in it and layer it on top of the biscuit.
Lastly, grill some strawberries and garnish the dessert.
Note: You can also add jelly as the first layer.
Don't powder the biscuit crush it with a rolling pin for the extra crunch.
Video Tutorial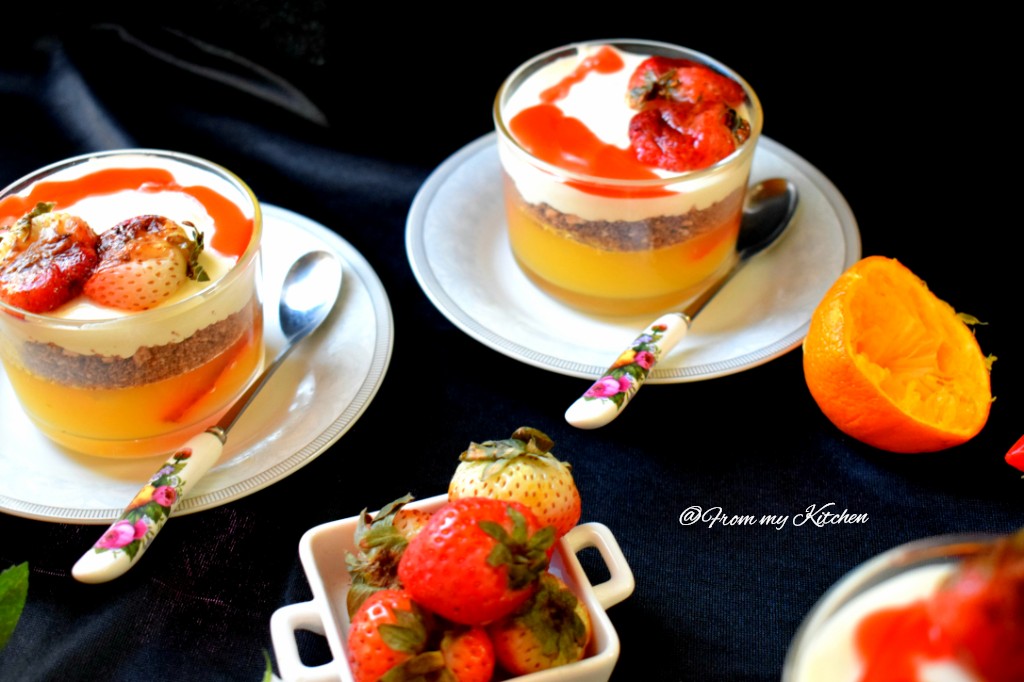 Refreshing and tasty with different flavors and textures!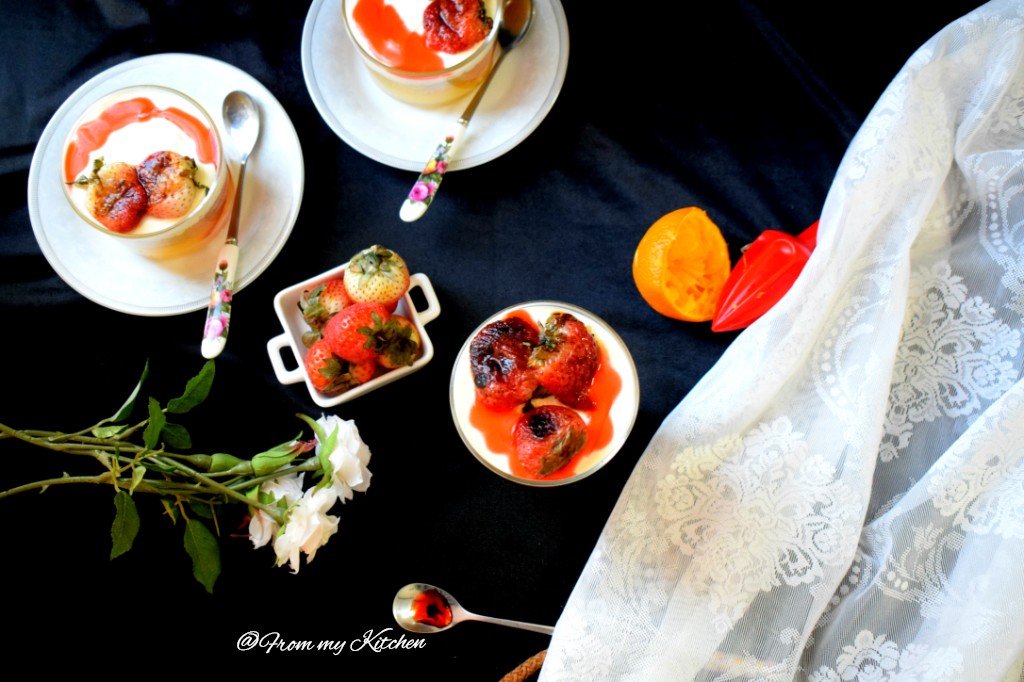 Happy Cooking!