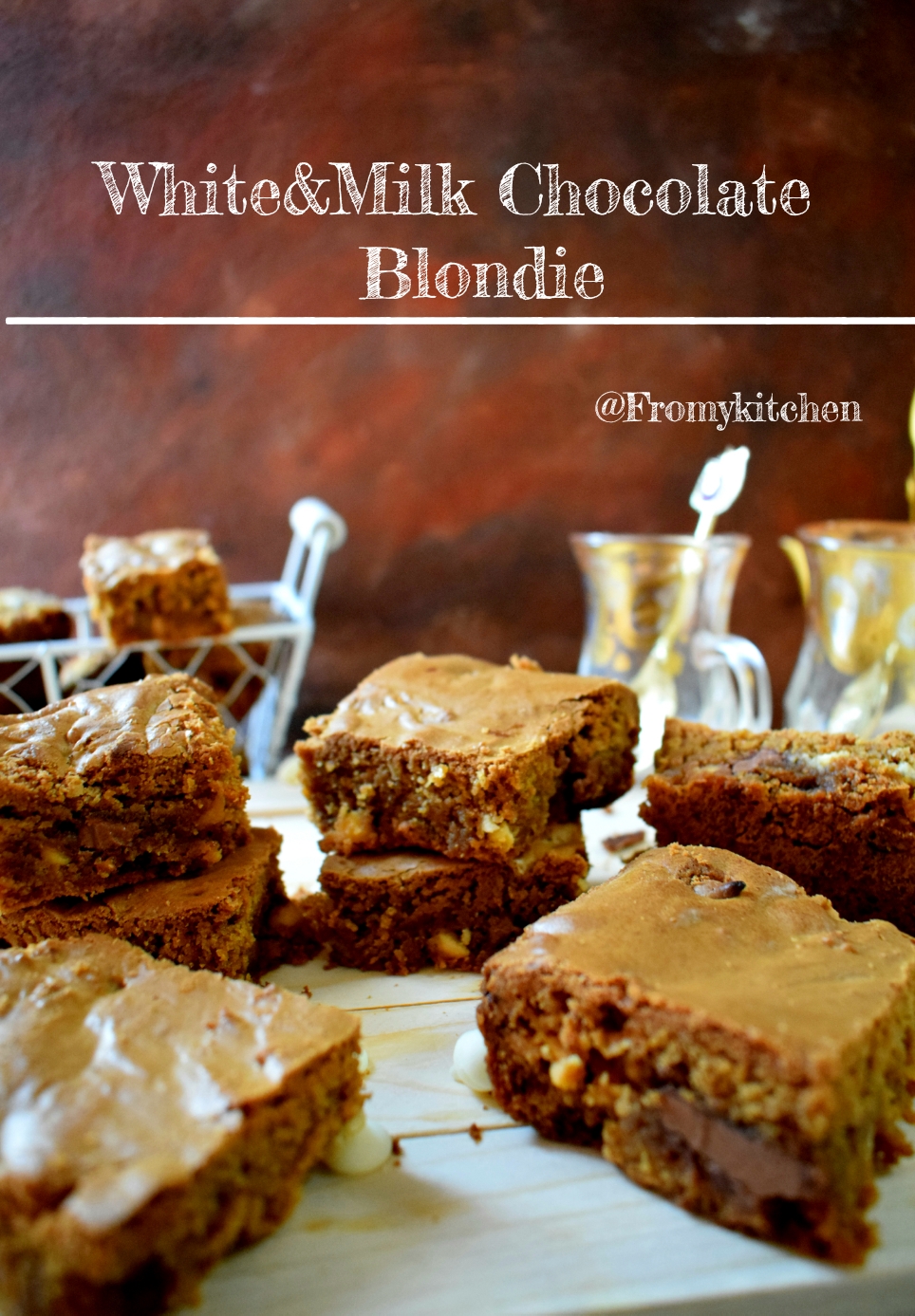 Blondie is the vanilla version of Chocolate brownie!Brownie has sibling too!hehe!Yes, this has rich vanilla flavor with a crispy top and gooey fudgy center with all the delicious milk and white chocolates in it! Great flavor combination isn't it?The caramel color here comes from the brown sugar used in it!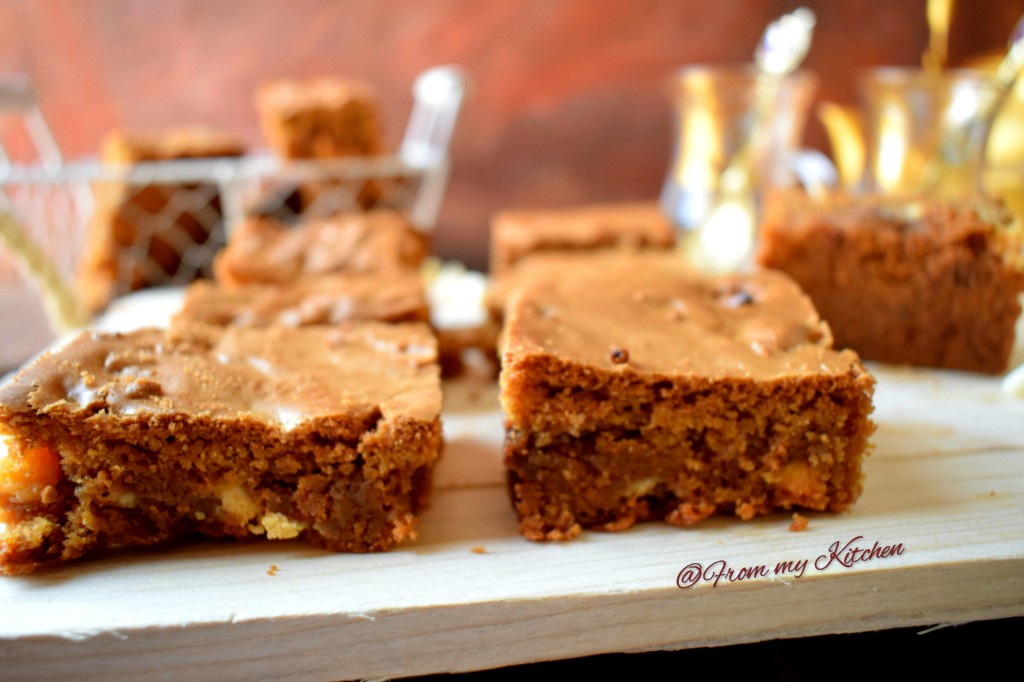 Vacation and holiday means baking and making kids' happy for me!And here i have double reason to celebrate because my niece is here with me, so I'm on a full baking spree!For a foodie person, we just find a reason to cook something new and innovative and if it is a food-loving sista you can imagine!Many exciting recipes on its way stay tuned!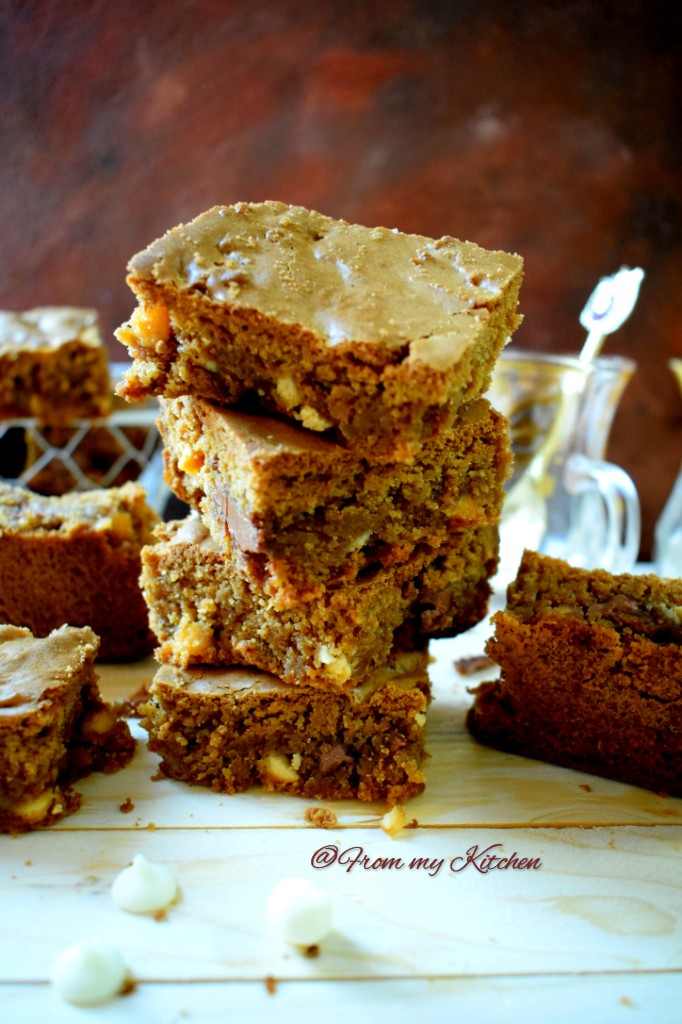 Leftover I took to my friend's place and they enjoyed it too!I mean who can say no to such a lovely treat!Vacation was tightly scheduled with lots of fun and gatherings with friends and relatives and of course with lots of yummy food!So without further delay let's check out the recipe
Ingredients
1/2 cup 100 gm butter
1 & 3/4 cup brown sugar
1 tsp vanilla
1 egg
1/4 tsp baking soda
1/2 tsp baking powder
1 & 1/4 cup white chocolate
1 & 1/2 cup flour
Method
Preheat the oven to 180 degree
Sieve the dry ingredients and keep it aside.
Melt butter in a saucepan
In a large bowl add brown sugar and melted butter, mix it well with a whisk.
Slightly beat an egg with vanilla and add it to the sugar mix.Whisk well until it's incorporated and light.
Add the dry ingredients and mix well.
Pour 3 to 4 tbsp milk just to loosen the batter.
Now add the white chocolate chips and chunks and fold in.
Grease the baking tray and spread the batter evenly.
Bake it for 40 minutes in preheated oven or until toothpick inserted comes out clean.
Here is the video tutorial!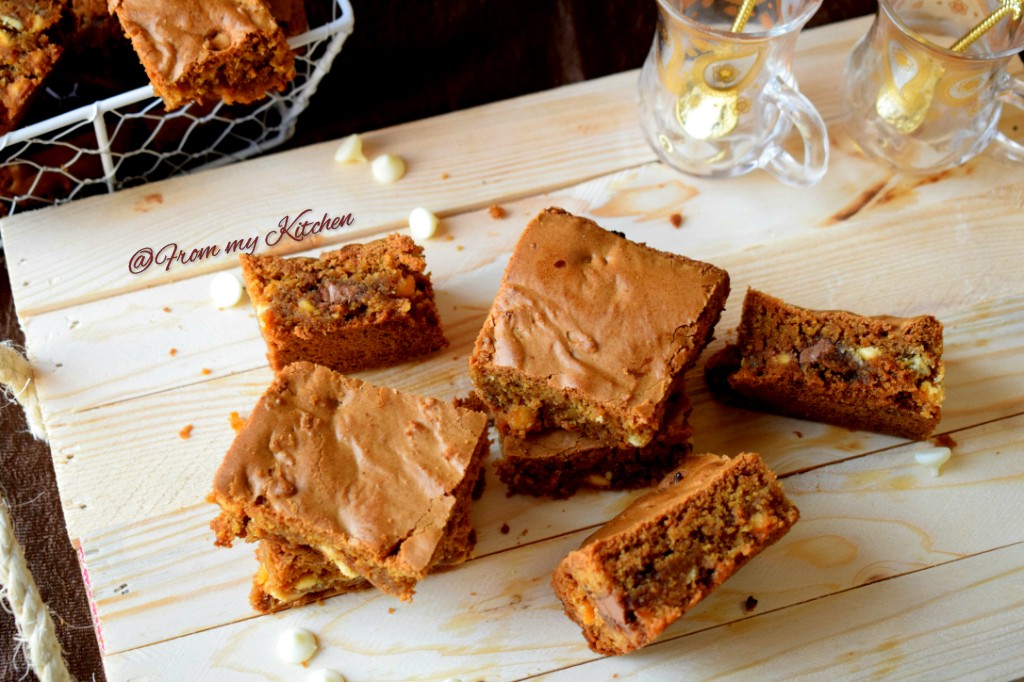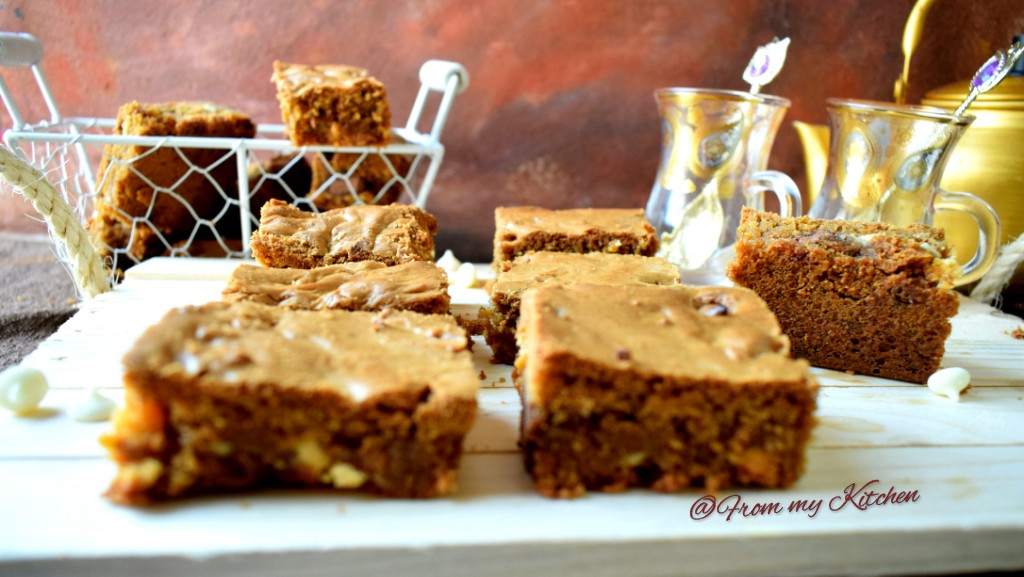 Enjoy the vacation with kids by making some of their favorite stuff!Happy Holidays!