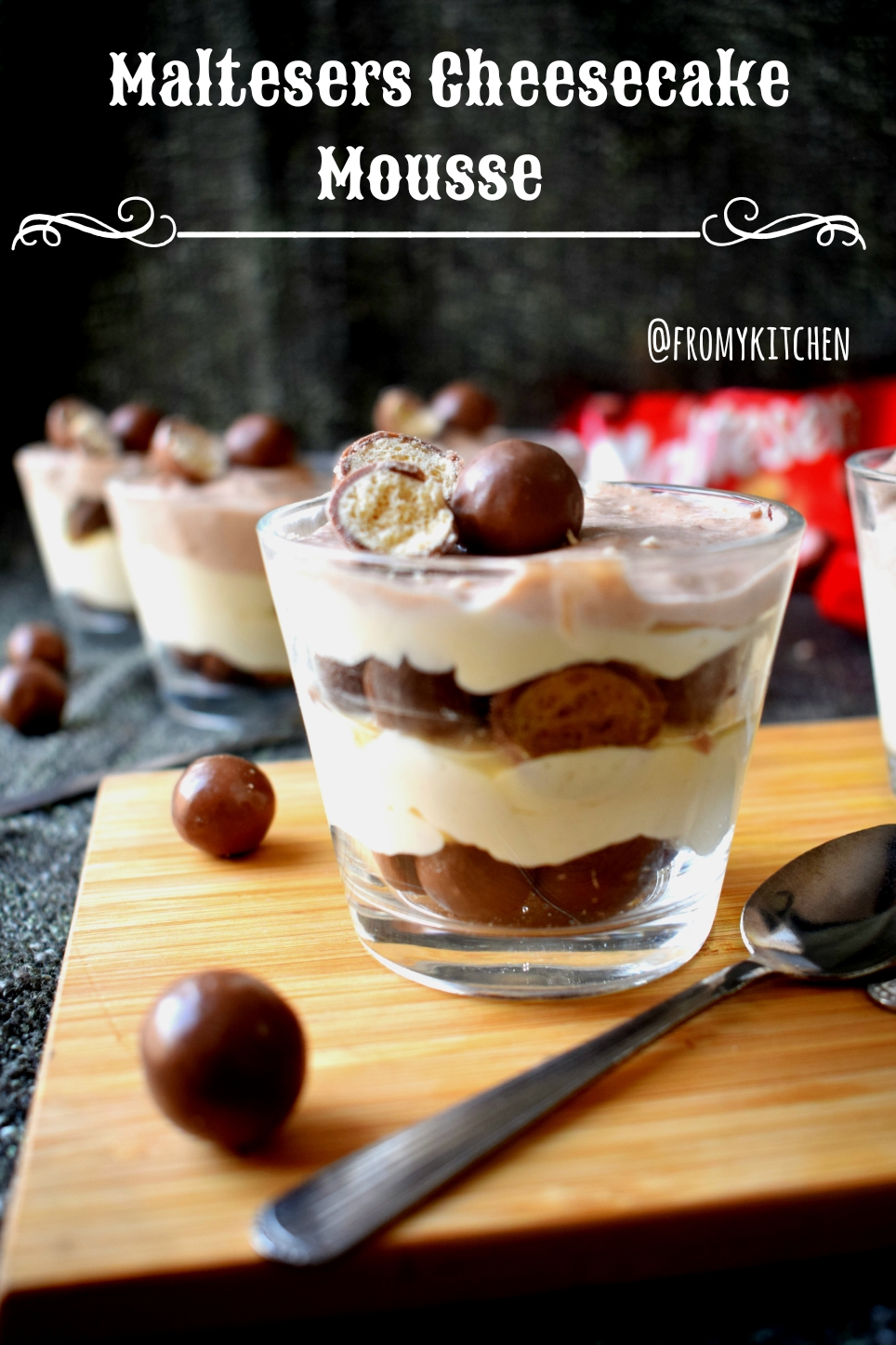 Let me begin 2018 with this dessert shots!Hoping for the sweetest year!A simple delicious dessert with my kid's favorite chocolate maltesers. Creamy mousse with cheesecake flavor and crunch from maltesers in every bite makes it perfect dessert!Crunchy,creamy indulgence!Kids and grown up will equally like it.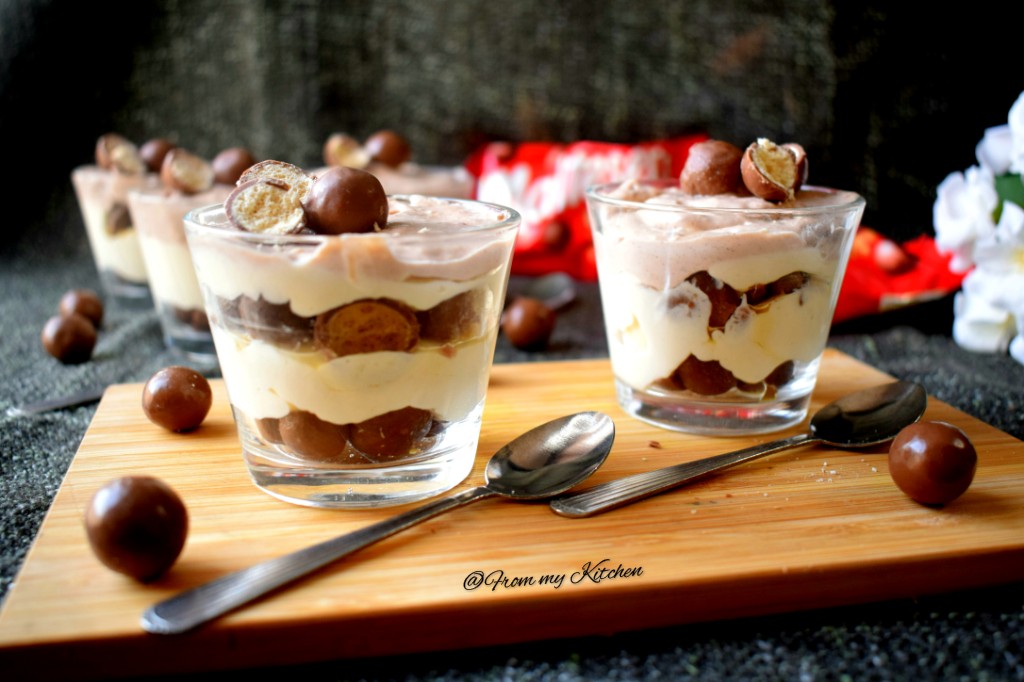 So what's your goals to be achieved in 2018?I'm planning to include some healthy eating habits with lots of veggies and fruits for myself and family!My main goal of-course is to lose weight!Wish me luck to achieve my target!hehe!Will surely try to add some interesting veg recipes and grills along with other recipes!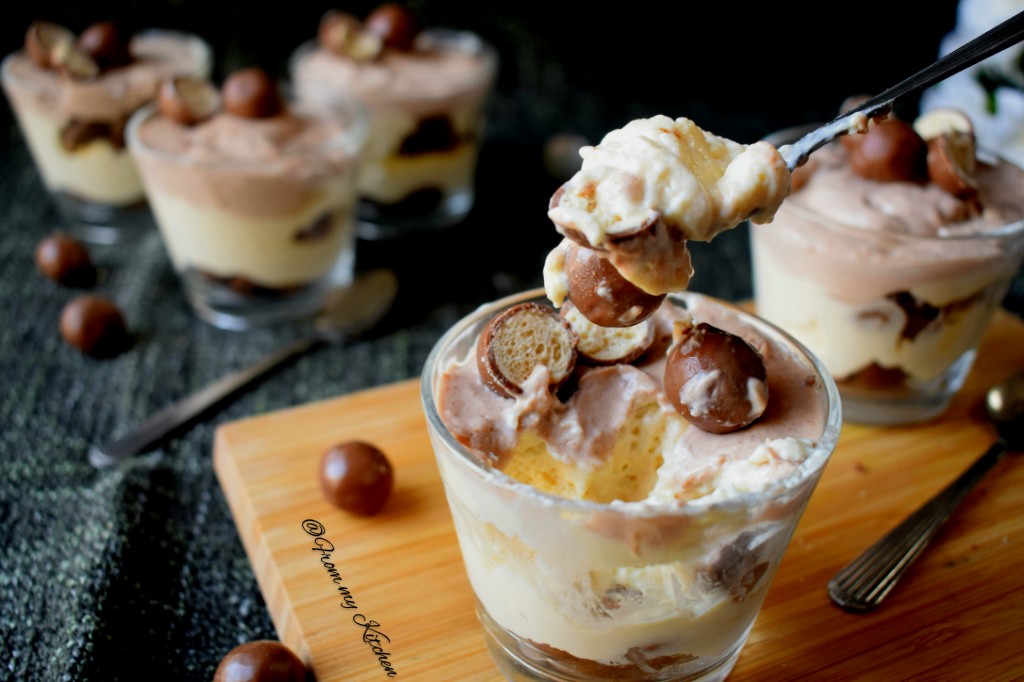 I've created a poll in my IG and fb page asking if i want to add Malabar delicacies in the menu and the 98 percent is yes,so will start adding the recipes from one of my fav cuisine!So coming back to today's recipe it's an easy to prepare and addictive dessert that makes you satisfy the sudden sweet cravings!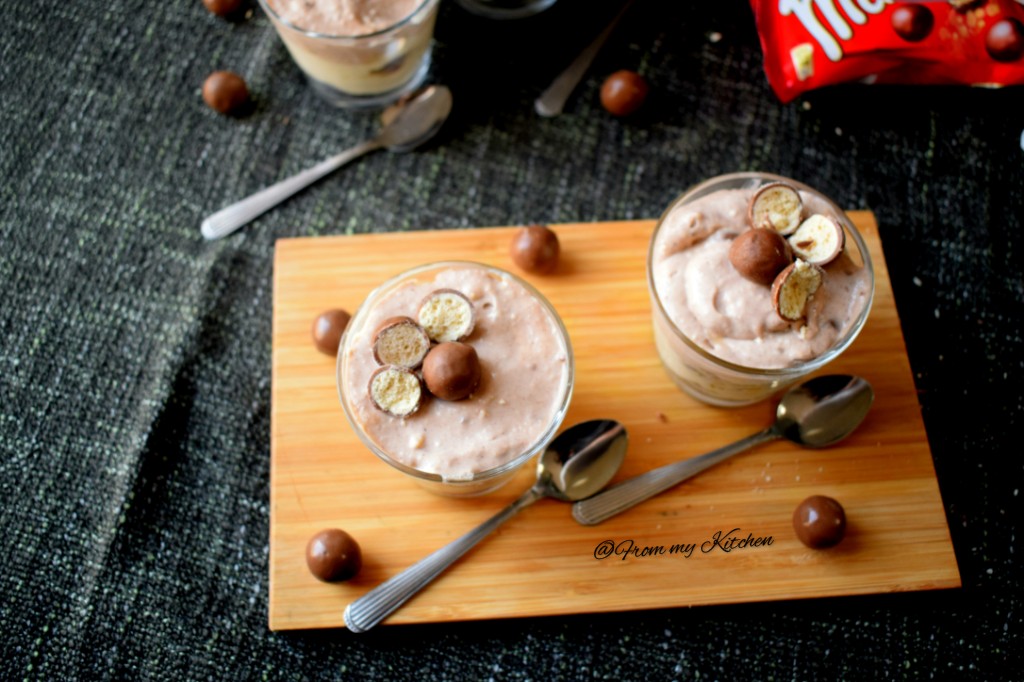 Here top layer is chocolate and the other layers are simple creamy mousse with the maltesers crunch in it!without further delay lets check out the recipe.
Ingredients
Maltesers chocolate halved and crushed
4 cubes Cream cheese
1 tin Nestle table cream
2 sachet Whip cream powder
3 tbsp Condensed milk
1/2 cup milk
Vanilla essence
1/2 cup Melted chocolate like mars or galaxy
Method
Crush some maltesers with rolling pin,half some of them and keep it aside.
Beat the dream whip powder with 1/2 cup milk until stiff.
In another bowl beat cream cheese,condensed milk,and cream together along with vanilla essence.
Now gently fold in the whipped cream.Leave more than half as plain and in other portion add the melted chocolate and mix well.
In the plain mousse add crushed maltesers  and fold in.
Now in a shot glass layer it like shown in the picture.Chill it and dig in!
Notes:The dream whip powder we are using here is sweetened,check for sweetness and adjust it according to your liking.I got 5 shot glass from this qty.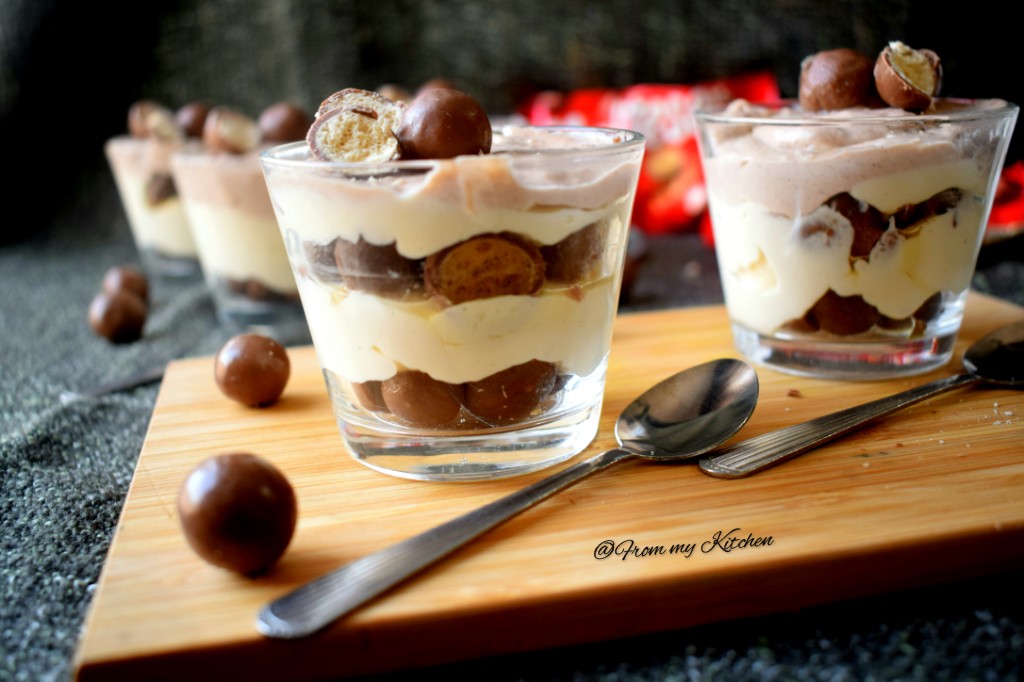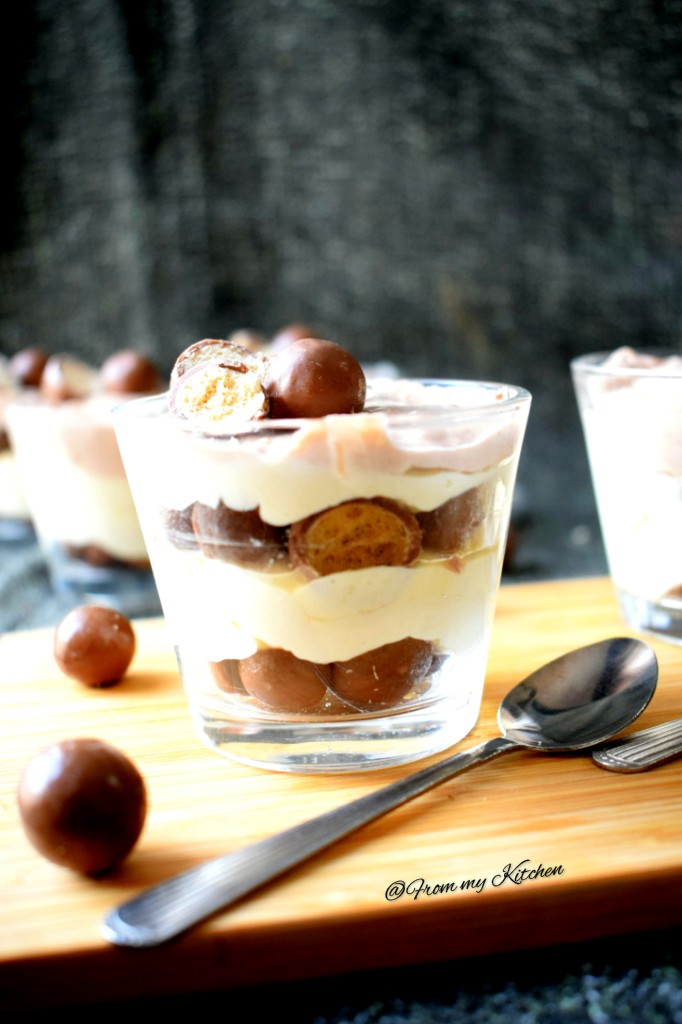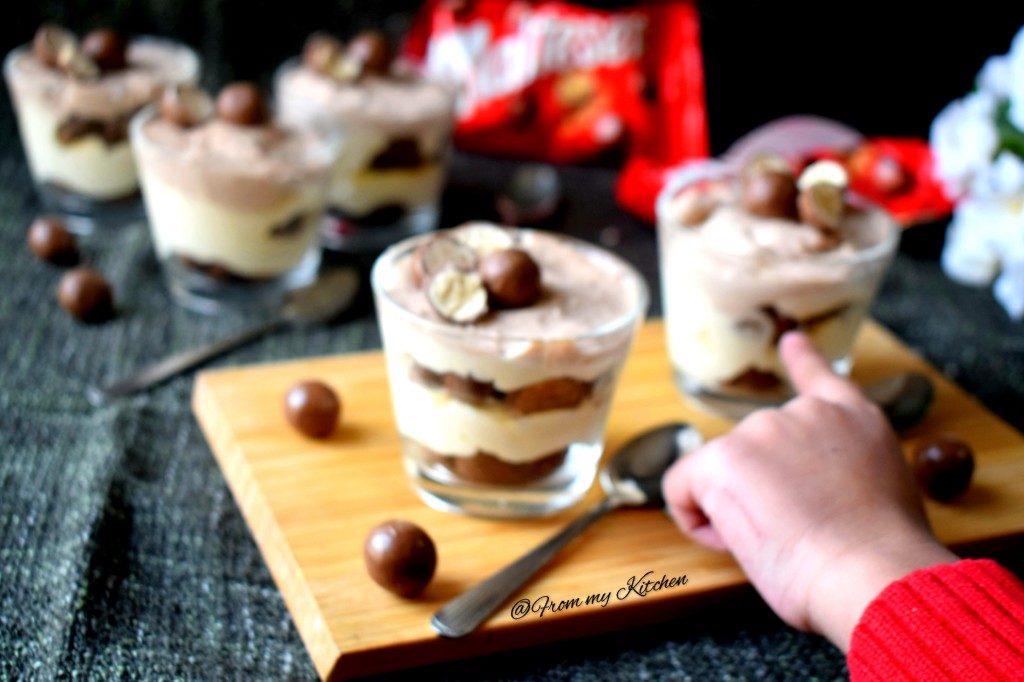 Poor my baby was patiently waiting there!hehe!
Happy Cooking!