This one is a simple yet most delicious fruit custard i have ever had.Kashif's favorite.So i used to make such colorful desserts if he is fasting,Very simple to whip together!We used to make fruit salad by making custard.I think this is simplest form of custard cream.
Fruits i used apple,banana,mangoes,then dates, figs and nuts.To make it colorful,and delicious make 2 different jellys and added boiled vermicelli.Believe me it's super tasty and delicious.If you are craving for fruit salad this one is a must try.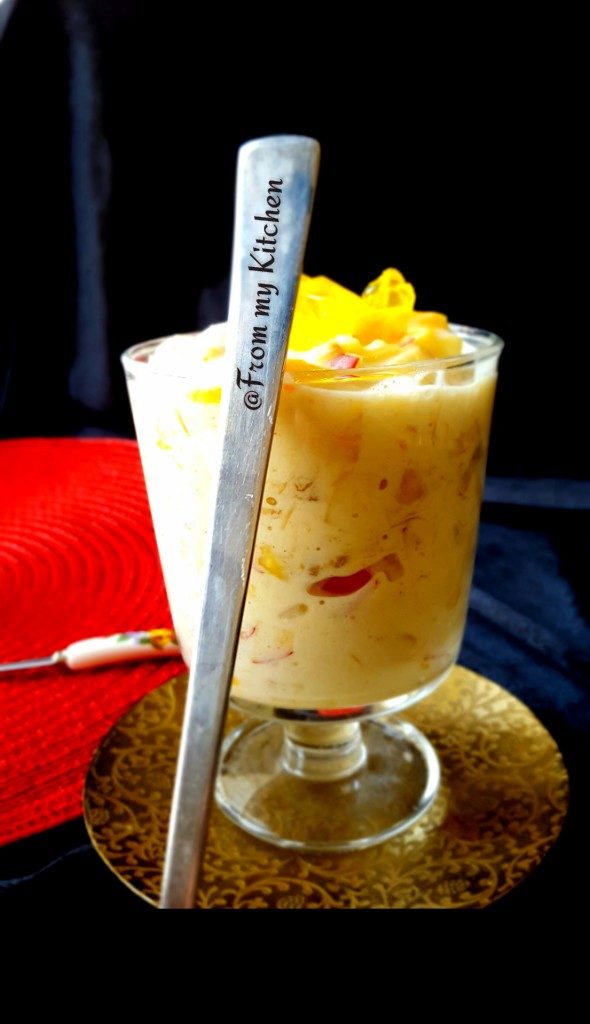 If you don't want to layer it just mix everything together and serve it.Both way it's yum!!!Just blend everything in a mixer and chill the custard.
Over to the recipe
Inredients
For cream Mix
170 gm table cream(tin)
2 sachet whip cream powder
1/4 tin condnesd milk
1 n 1/2 cup milk
1 tsp vanilla esssence
Other Ingredients
Jelly any two flavors
Boiled vermicelli
Rose syrup or ruefza
Fruits-apple,banana,mango,dates and nuts
Method
Blend all the ingredients listed under custard and chill it.
Prepare jelly and let it set.
Boil vermicelli and keep it aside.
Chop all the fruits.
Assembling
At bottom of your glass pour some ruefza,
add boiled vermicelli.chopped nuts and fruits followed by finely cubed jellies.
Then pour the custard cream on top of it.Garnish with anything you like.
While eating mix everything and dig in!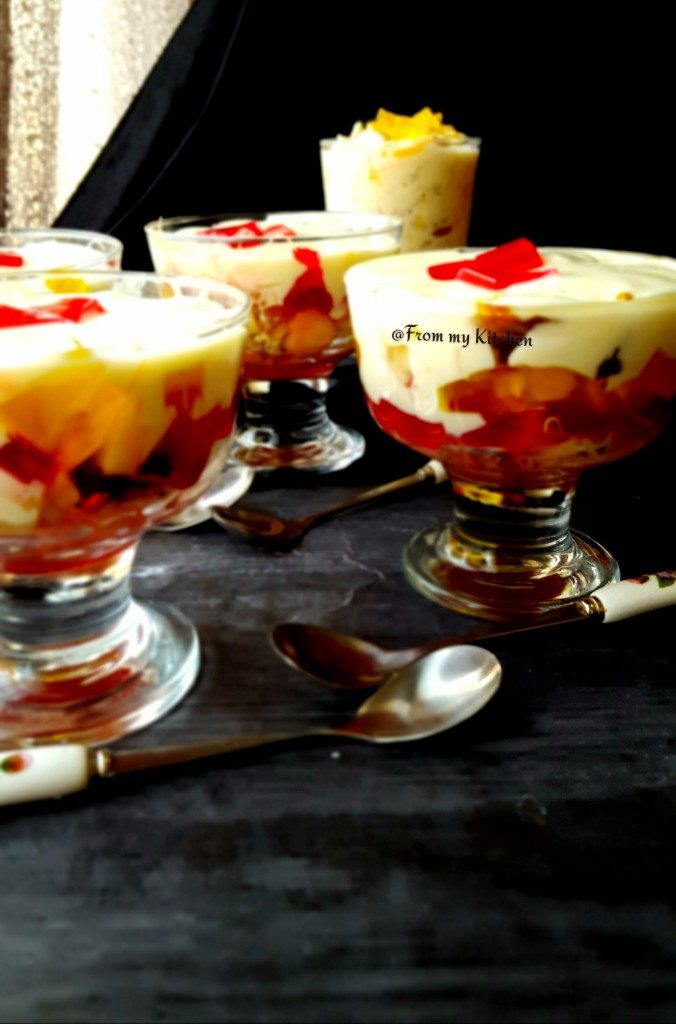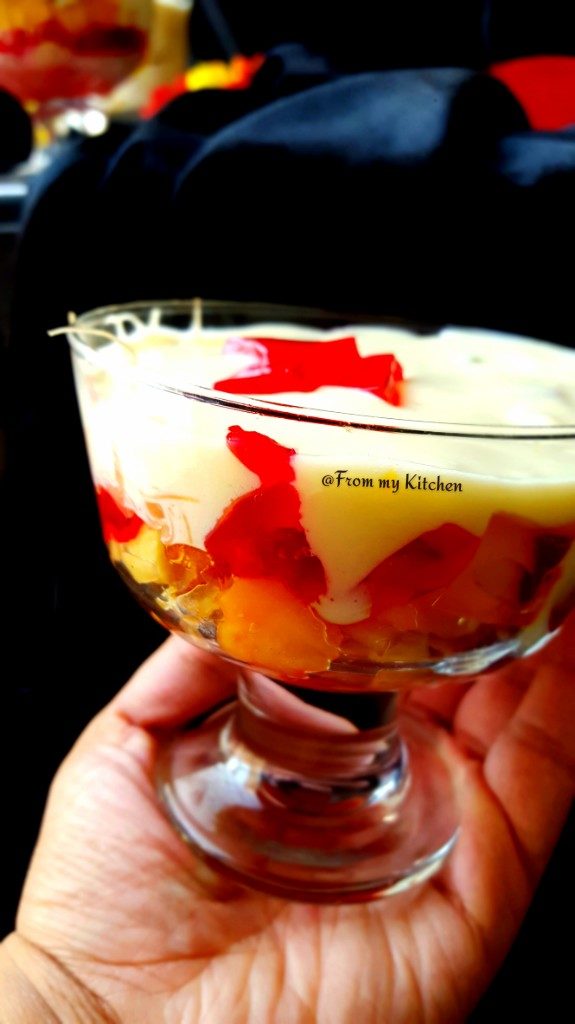 Relish!!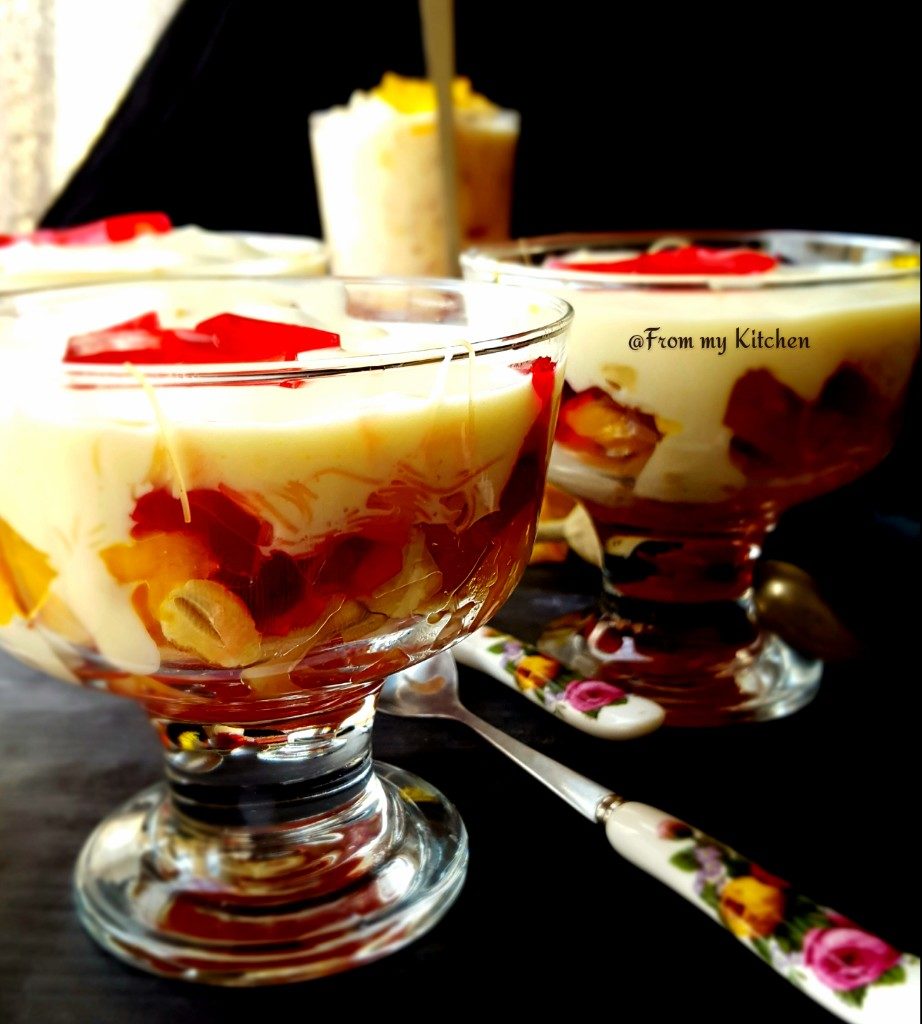 Link to other two fruit Chaat