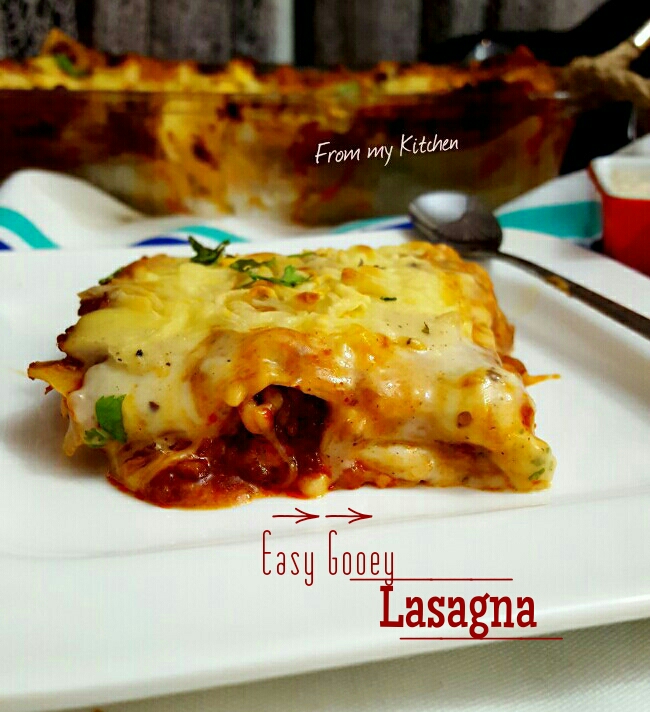 Lasagnas are one of the most favorite among cheese lovers…agree or not????These are the yummiest combination of pasta sheet layered with white sauce,flavorful meat sauce overloaded with cheese.I love such gooey ones than the perfectly layered lasagnas.No one can resist this even if they know its rich and heavy.But who makes it frequently,write?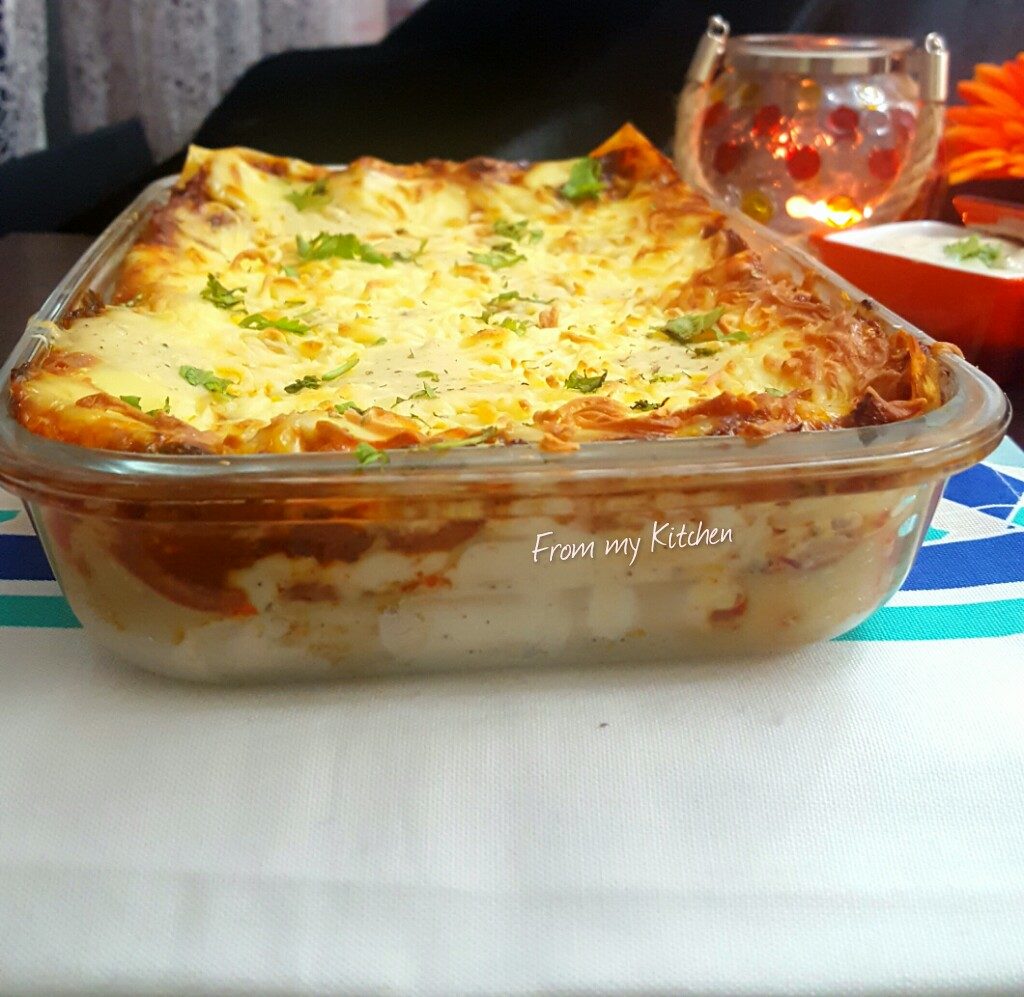 First of all sorry for the bad pictures.I don't like taking pictures in the night,but such cheesy meals we need to serve hot know, so no other choice for me.😟I mostly make such dishes when there is guest,so calories will be parted equally!hehe!All such red sauce recipe need loots f tomatoes pureeing them and bla bla bla. But here i'll make it easy for you and believe me it taste really really yum.I use the tomato paste instead of tomatoes.You ca also use canned tomatoes.I'm sure you will love this.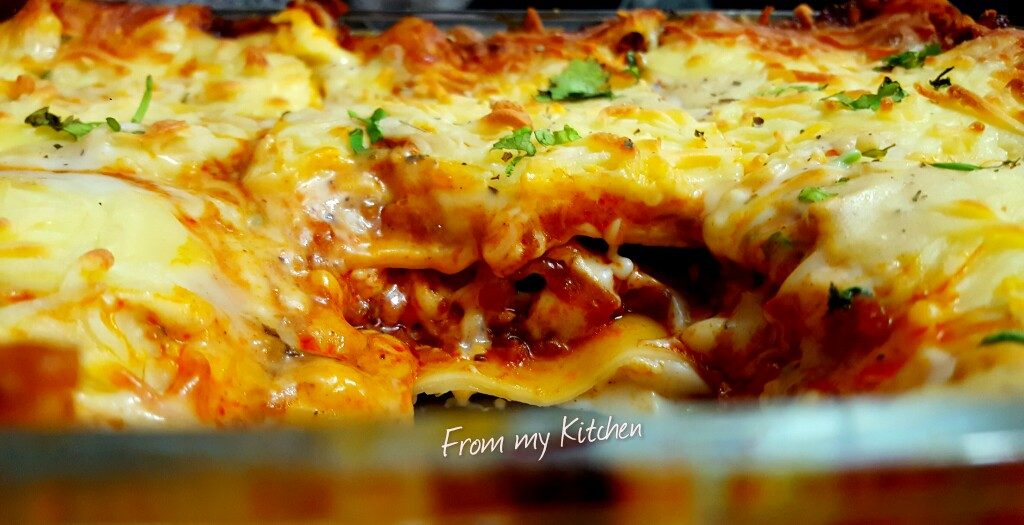 I used to boil my lasagna sheet even if they don't ask to cook(half boil).This one is to die for!I first had lasagna from Pizza hut and i loved it like crazy more than pizza i think,,,hehe!Hope this recipe will make your life easier.I have a Baked pasta recipe on the blog which is equally yummy.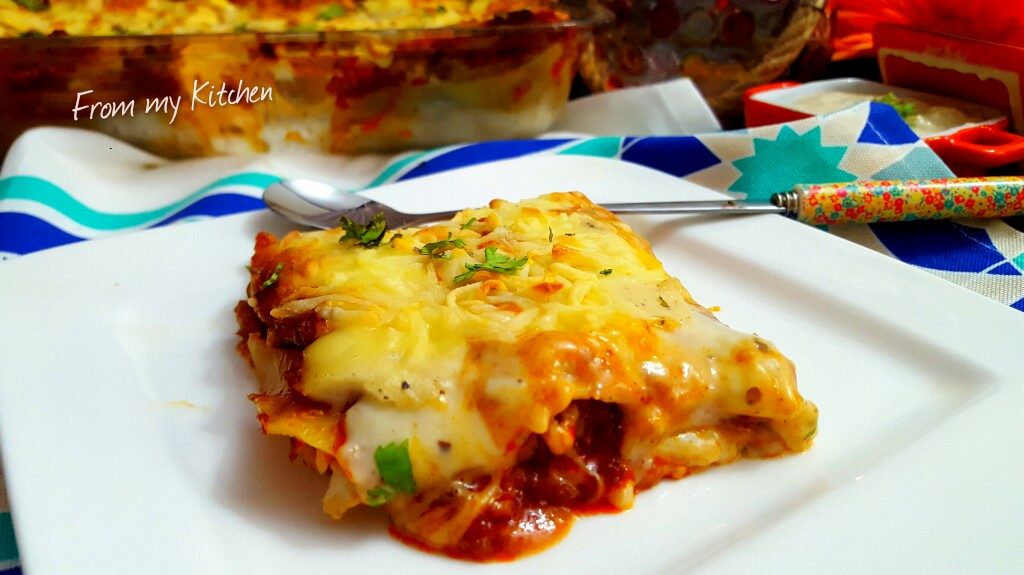 For this the bottom of the pan is layered with white sauce,this is to prevent sticking of the sheet to the pan.Then layered with lasagna sheet,meat sauce, some more white sauce and then lots of Cheese.repeat the layers until the filling is over.Bake and dig in….
Over to recipe
Ingredients
For white sauce
3 tbsp butter
3 tbsp flour
3 cups milk
Salt n pepper
For Meat Sauce
400 gm minced meat/Chicken
2 tbsp olive oil
1 tbsp garlic
2 or 3 medium onion
1 tbsp red chilly flakes
Salt to taste
1 tsp pepper powder
5 to 7 tbsp tomato paste
1&1/2 to 2 cups water
Some oregano
Italian seasoning
Lots of parsley
Other ingredients
Lasagna sheet
Mozzarella cheese
Method
To prepare white sauce
In a pan melt butter add flour and mix well.
Pour milk little by little and stir continuously to prevent from forming lumps.
Add salt and pepper powder
Combine everything and stir continuously until you get a thick sauce like consistency.
You can use more butter if you want.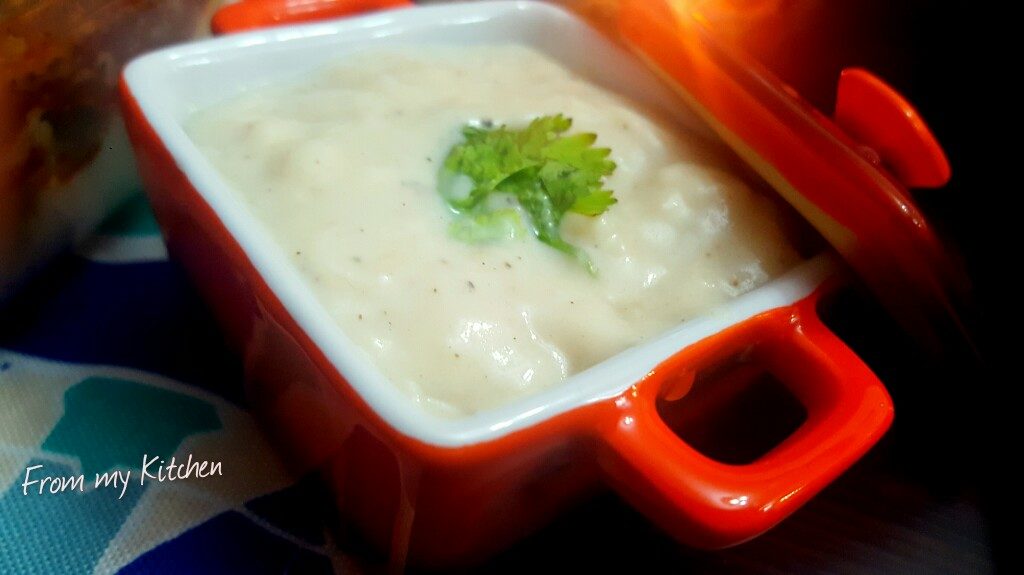 For the meat sauce
In a pan pour olive oil,when it's hot enough add minced garlic and saute for few second.
Add chilly flakes mix and then add chopped onion and salt cook until its soft then add minced chicken and pepper powder mix well and cook for few minutes.
Now add tomato paste and mix well.Pour water stir and check for seasoning,
Cover and cook for 10 to 15 minutes by stirring occasionally.
Add oregano and Italian seasoning followed by parsley.
You can add a pinch of sugar to balance the sourness from tomato if needed.
It should be slightly thick consistency not so runny.You can see the pic below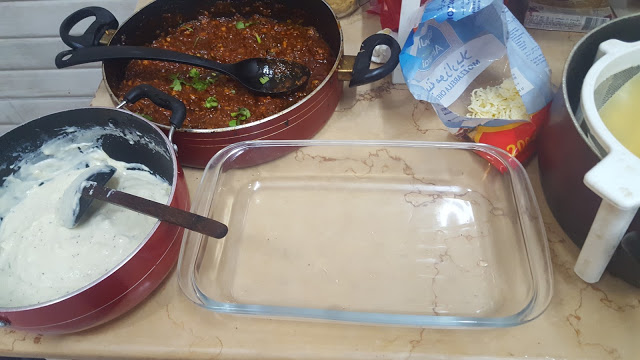 Lets start layering
Preheat the oven to 180 degree
Spread the white sauce on base
Layer the sheets
Spread meat sauce
Some more white sauce
Cheese
Repeat the layer until you finish the sauce.
Last layer top with some meat sauce followed by some white sauce and cheese.
Bake it for 10 to 15 minutes or until the top is brown and cheese melts.
Note:If you don't want to use tomato paste,use 5 to 6 ripe tomato and puree it and then follow the steps.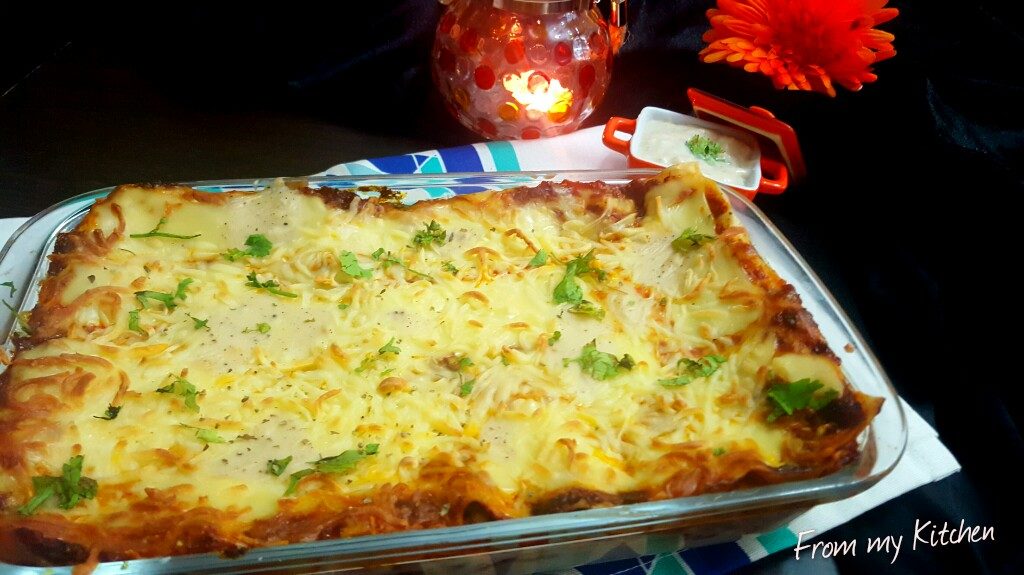 Here comes the cheesy gooey delicious mouth watering lasagna ready to serve!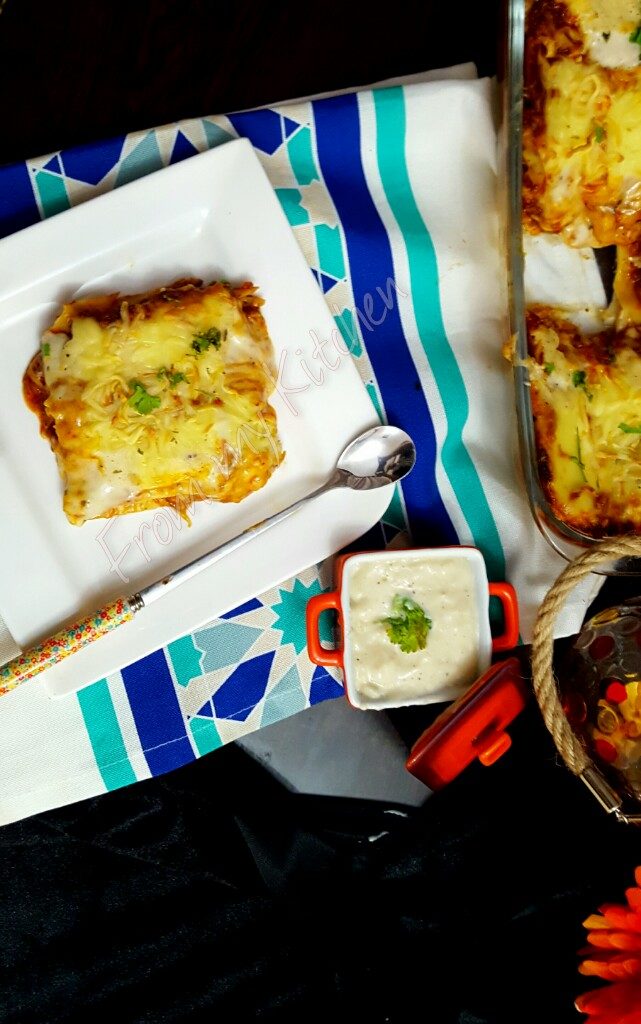 Dig in!