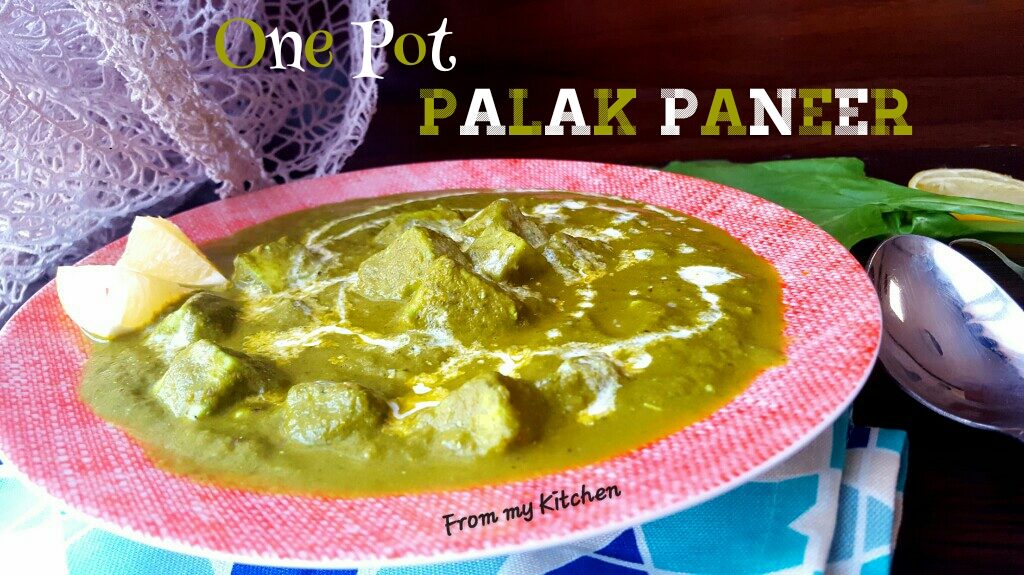 Palak Paneer is truly a showboat among the Indian Cuisine.How do you make your palak paneer?By blanching paneer and then grinding it,grinding other ingredients separately so on…If yes here is a simple way for you to make this delicious rich gravy.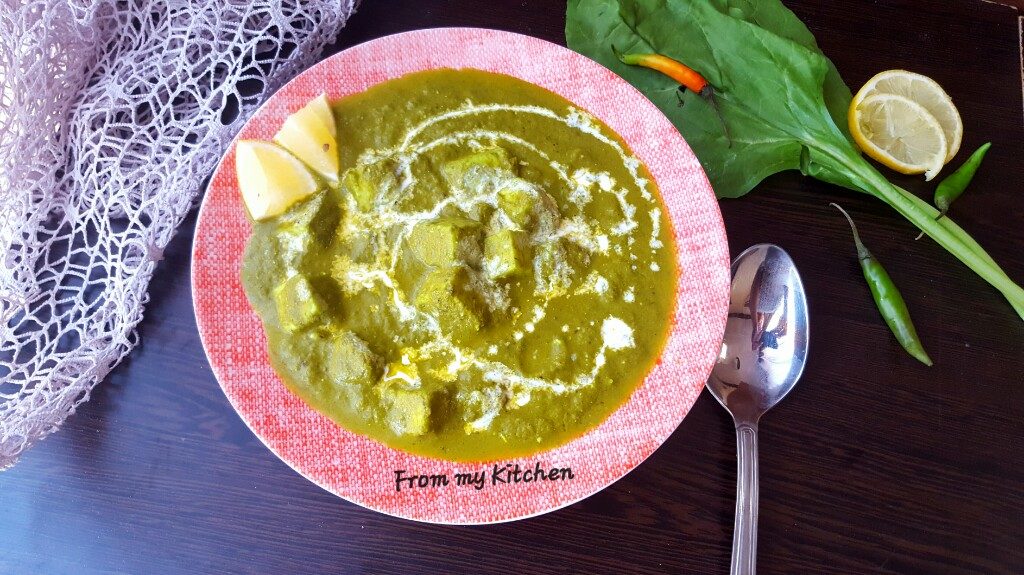 I'm not quite sure about that vibrant green color,but taste and texture is same,Also this will retain the nutrient value of spinach.If you are in a hurry this method will be great.In this all the veggies are sauted in same pan last add spinach and then grinding it to a smooth paste.For detail description lets check onto recipe.
Goes well with nans and rotis.
Ingredients
300 gm paneer
2 bunch spinach
A hand full of coriander leaves
2 tsp oil
1 tsp cumin seed
1 tsp garlic
1 tsp ginger
2 medium onions
2 medium tomatoes
3 to 4 green chilies
1 tsp coriander powder
1/2 tsp garam masala
1/2 tsp cumin seeds
2 tbsp yogurt
3 tbsp fresh cream
Salt to taste
2 tsp lime juice
Method
Chop the veggies roughly and keep it aside.
In a pan heat oil add onion and cook for few minutes,add green chilies and tomato cook for 3 to 4 minutes.
Add washed spinach leaves,coriander leaves mix well and cook until its soften.Switch off the flame and let it cool.Grind it to a smooth paste.
In same pan pour oil splutter cumin seeds,add ginger garlic saute for a second now add the palak paste mix well and pour 1/4 to 1/2 cup of water.
Add cumin powder,coriander powder,garam masala and mix well.Let it simmer for 3 to 4
minutes.
Add yogurt and cream mix well and then lastly add paneer cubes to the gravy.Let it boil for few more minutes and then switch off the flame.Squeeze in some lime juice.
Note:If you like it spicy add more green chilies.
Happy Cooking!