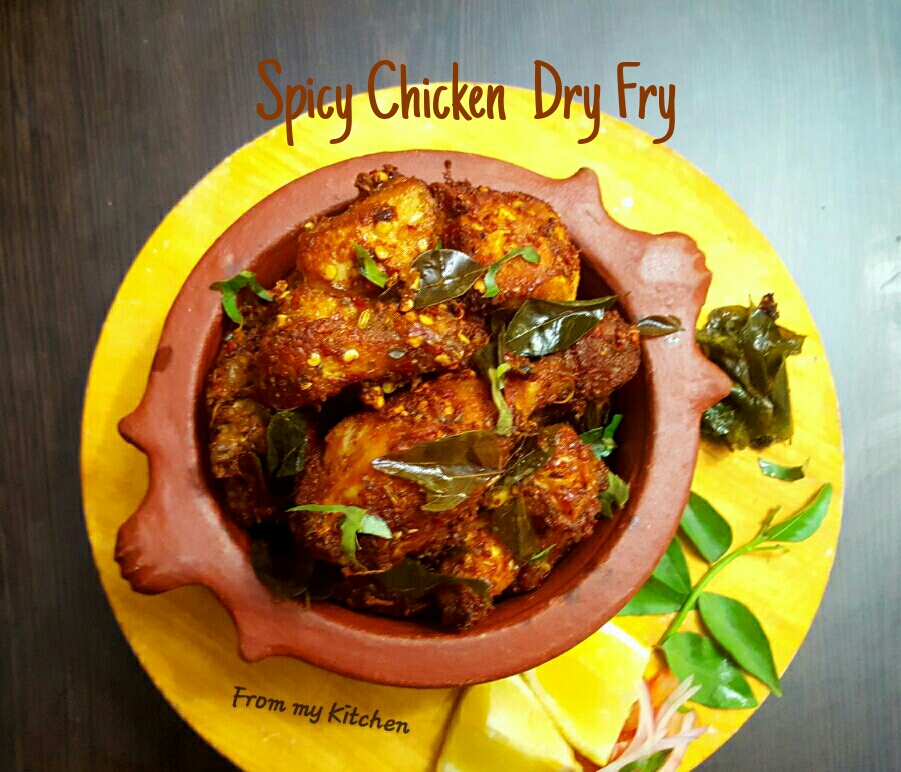 A Chilly day and these spicy fired chicken,who can resist!This one is packed with full of flavors!The marination includes all the 3 forms of chillies in it and also lots of spices,curry leaves and many more!A typical Kerala Style fried chicken!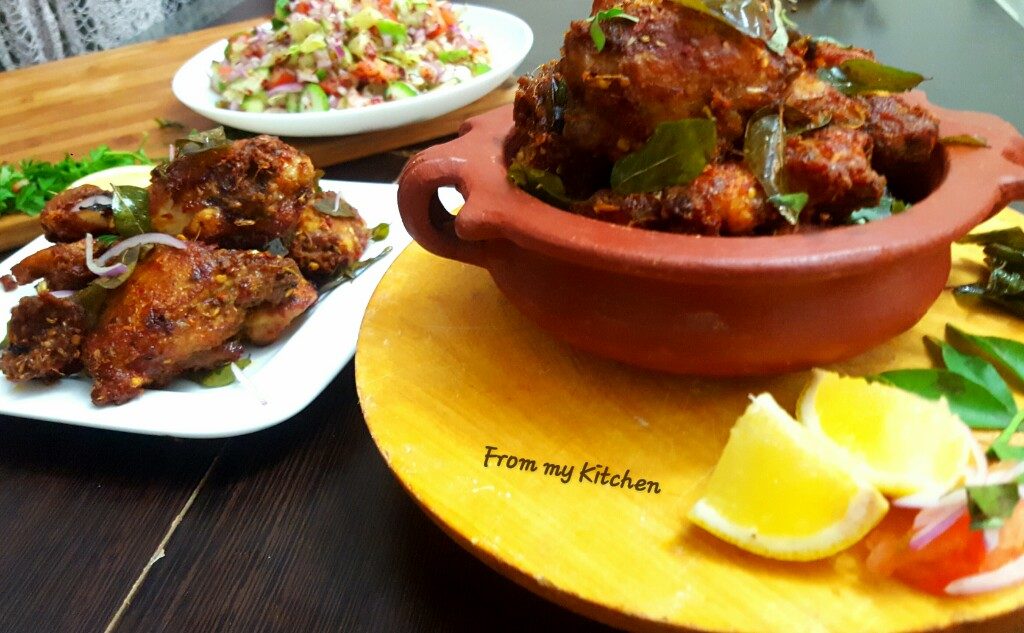 Those who love spicy food will definitely love this!My hubby relished it!The recipe was passed to me by my cousin Shaisna who has a lots of spicy Kerala style recipes with her!Her family loves such foods so she used to cook more nadan(Kerala style) foods and has lots of such recipes!Hopefully lets wait for more!Thank you for this awesome recipe shaitata..For this she told me the combo khubz,hummus and salad and it works…really!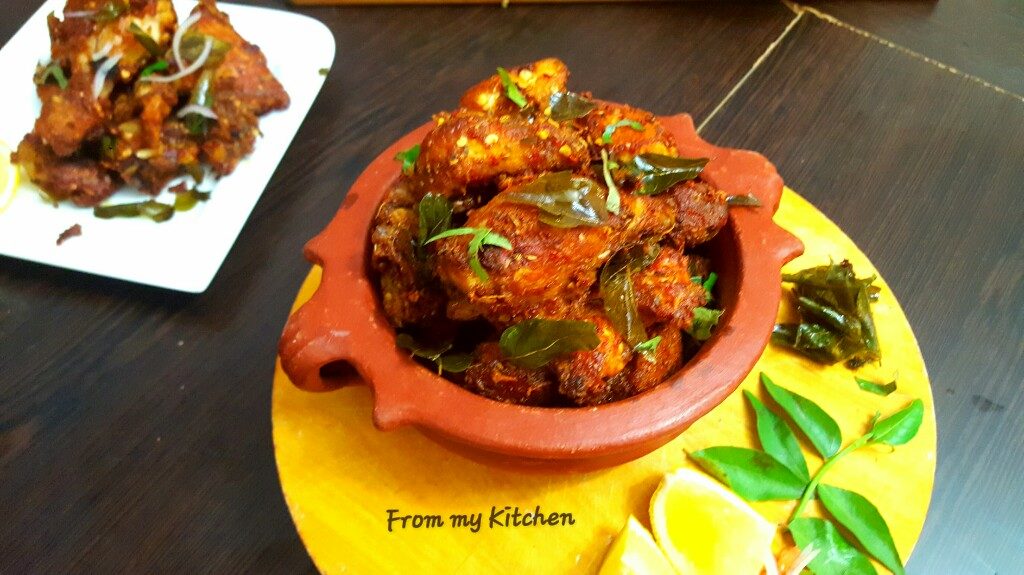 You can see all those crumbs on top of the chicken was from marination.Those grounded spices,dry red chilies fennel,cumin seeds woo…It was delicious!Nothing to do with this just marinate and fry!Serve it hot!That's it!!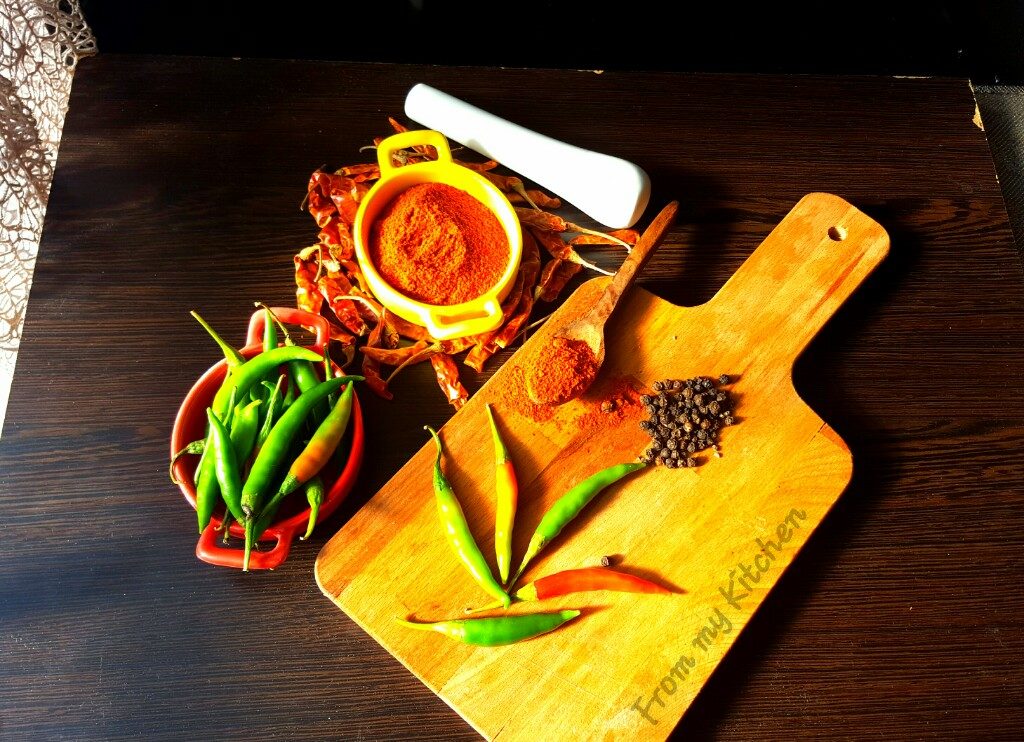 Hot Hot Hot!
Over to Recipe
Ingredients
1/2 of a Chicken cut in to medium sized pieces
To Grind
6 to 8 dry red chilies
8 cloves garlic
1 inch piece ginger
1 tsp cumin seeds
1 tsp fennel seeds
3 cloves
3 Cardamom
A small piece cinnamon
1/2 tsp pepper
2 tsp chilly powder
1/2 tsp turmeric powder
2 tsp vinegar
Some curry leaves
Other Ingredients
Some coconut oil
2 tbsp cornflour
Salt to taste
Lots of curry leaves
Oil to deep fry(oil in between shallow and deep fry)
Method
Grind all the ingredients mention under the list to grind.It will still have some coarse texture.
In a large bowl dump in this mix,add salt,coconut oil and cornflour put the cleaned and drained chicken in it and marinate it at least for 2 hours,(If you feel like you need more cornflour go for it)
In a kadai pour oil and when its hot enough fry curry leaves and take out.Then add chicken and fry it on medium high heat until its done.(Cover and fry for first few minutes,so that it will cook fast)
When its done garnish with fried curry leaves and serve hot.Don't forget to squeeze in some lemon juice!
Note:If you can handle the heat add 1 more tsp chilly powder,the recipe calls for 3 tsp chilly powder(but 2 tsp was fine for me)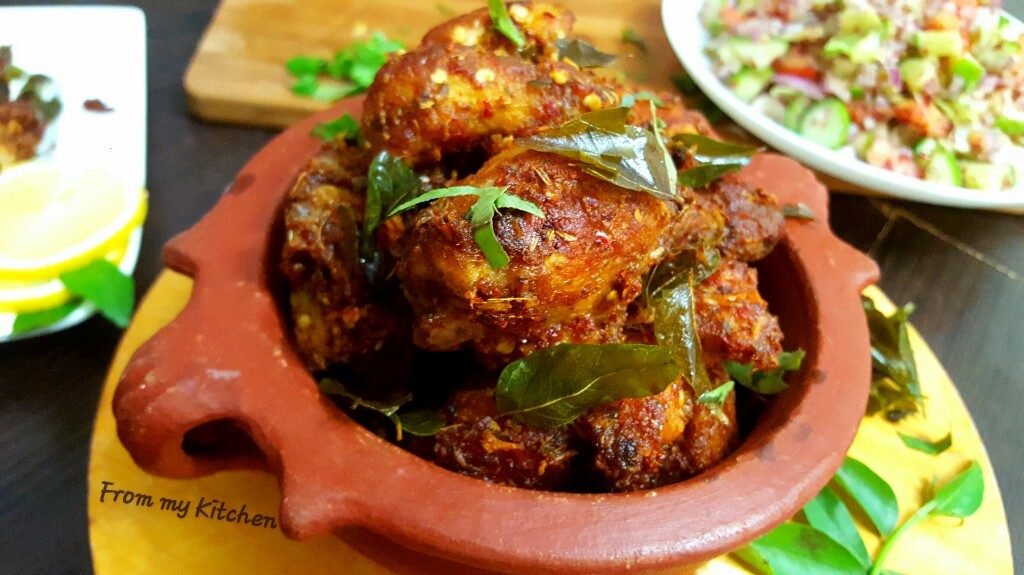 Try it out it was really yum and spicy too!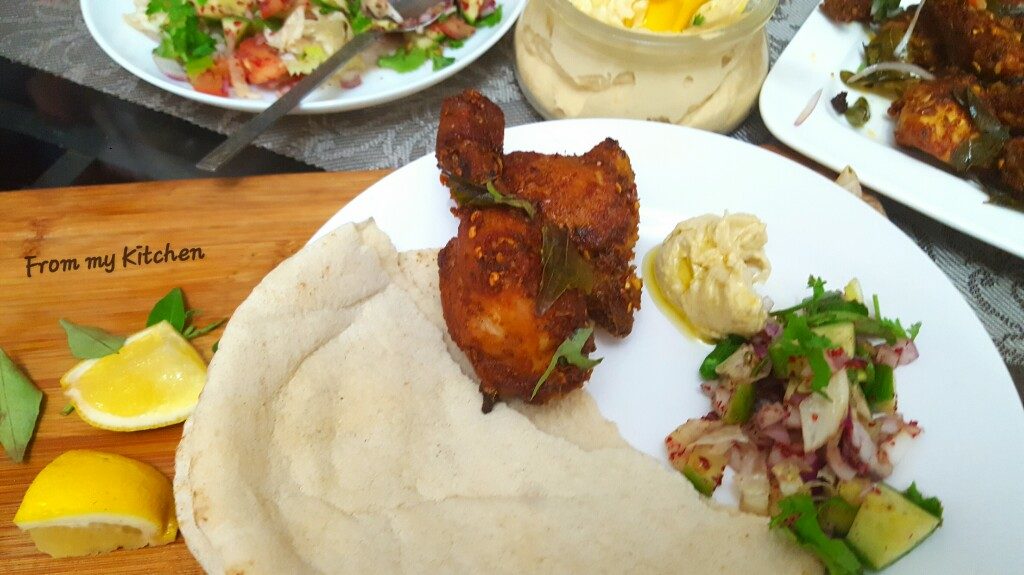 Here is my dinner platter.