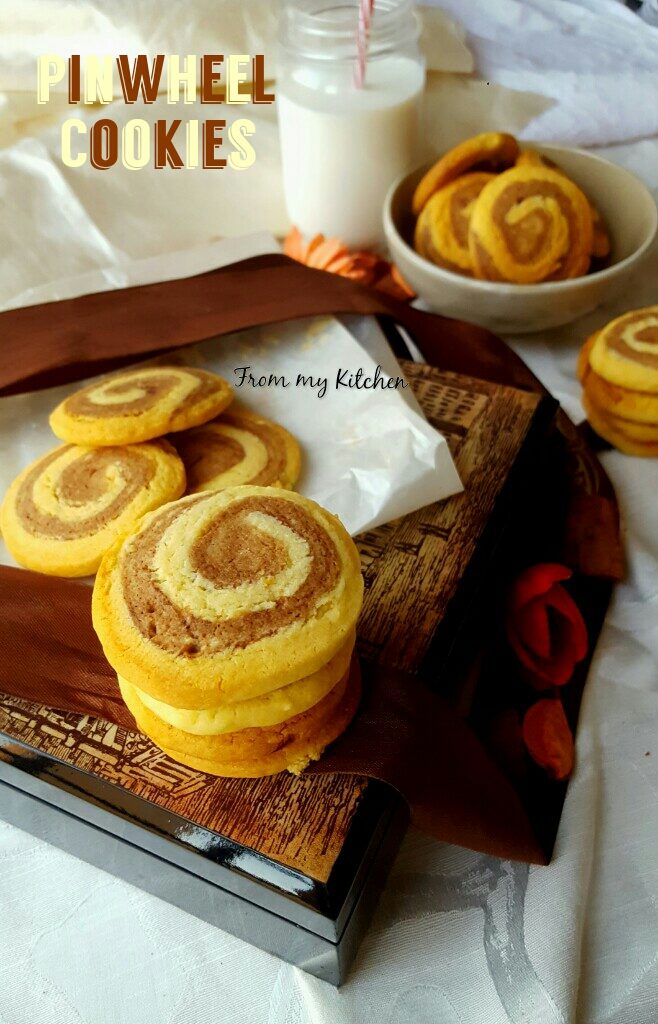 Pinwheel cookies ,checkerboard cookies all these are my all time favorite things to bake.How beautiful they look isn't it?It's not only pretty but tasted yummy too.The white vanilla and chocolate brown spirals in cookie form!!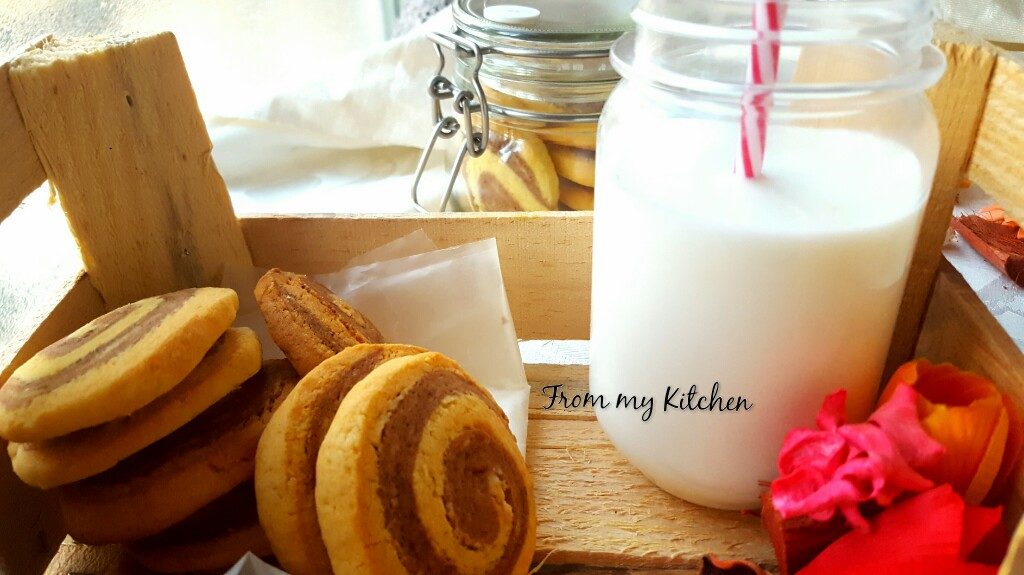 It's a basic cookie dough with a buttery,vanilla and chocolate flavor.i used to bake it frequently during my initial days of baking.Now i feel like baking it again and here is it.Kids loved it.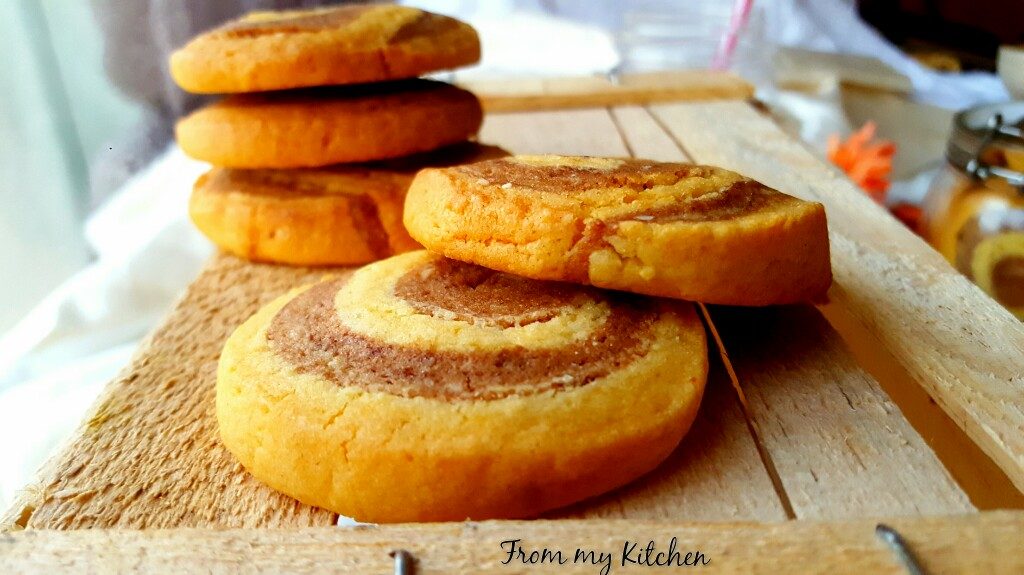 And ya don't think that all these bakes( cakes,cookies i baked it continuously. hehe!All these were my pending post to enter on the blog. :-)So these were my contribution for the holiday season.Stay connected for more such exciting recipes.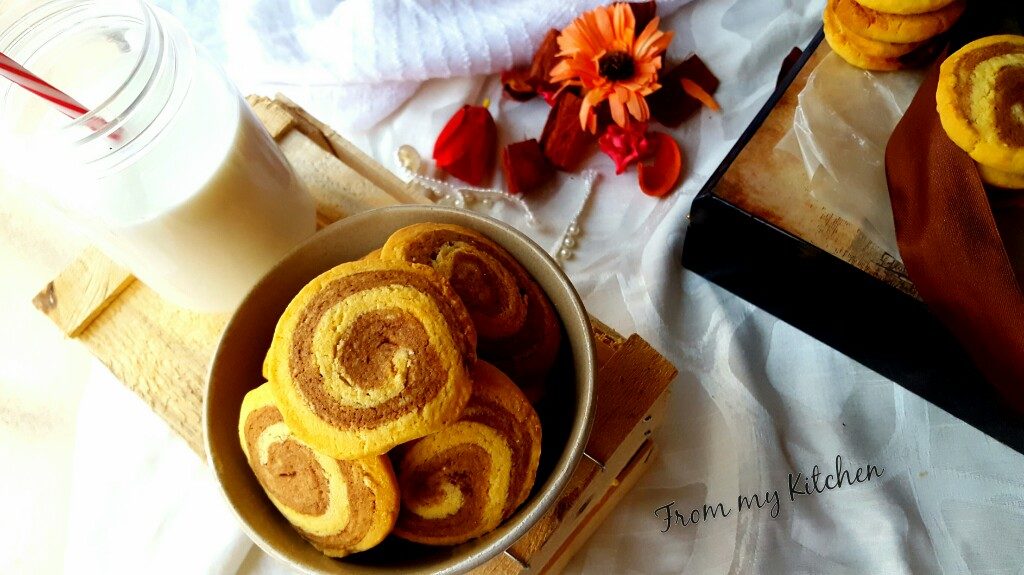 Here the dough is divided into 2 portions one vanilla and one chocolate.Then roll it separately and layer it and roll it to a log and refrigerate it.When its stiff enough cut it into slices of 1 inch thickness and bake.
Ingredients
2 cups flour
1/2 tsp baking powder
A pinch of salt
1 cup Sugar
130 gm Butter
1 egg
1 tsp vanilla essence
3 tbsp cocoa powder
Method
Sift together the flour, baking powder, and salt. Set aside.
In a large bowl, cream together butter and sugar until light and fluffy. Beat in the egg,then vanilla extract. Add the dry ingredients and mix until well combined.
Divide the dough in 2 equal portions. Knead 3 tbsp cocoa into one portion of the dough
Wrap individually in plastic wrap, and refrigerate for at least 2 hours or overnight.
First take out the vanilla dough and in between 2 parchment papers roll it out into a thin 1/2 inch rectangular shape
Do same with chocolate dough.Now very carefully place one rolled out sheet on top of the other and then roll it out gently to make the layers even. Start rolling with the longer side into a cylindrical log,Shape it out and make it even with your hands.
Cover tightly in plastic wrap and refrigerate until firm for up-to 5 to 6 hours.Slice and bake!(If you are in a hurry put it in freezer for 2 hours and then slice it as how much thin you want and bake at 180 degree celcius for 10 to 15 minutes.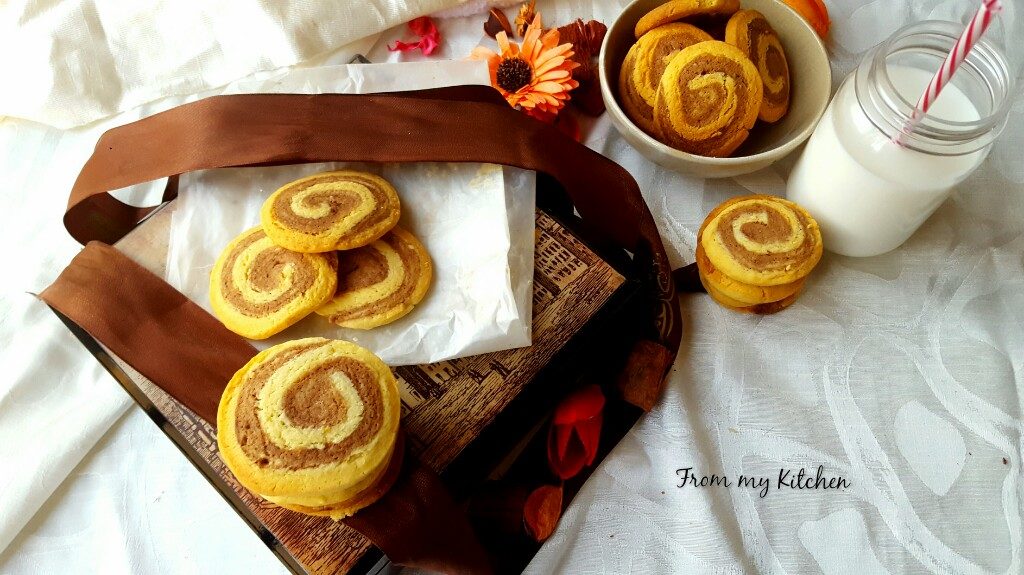 It will be crispier if its thinner.Store it in an air tight container and munch on.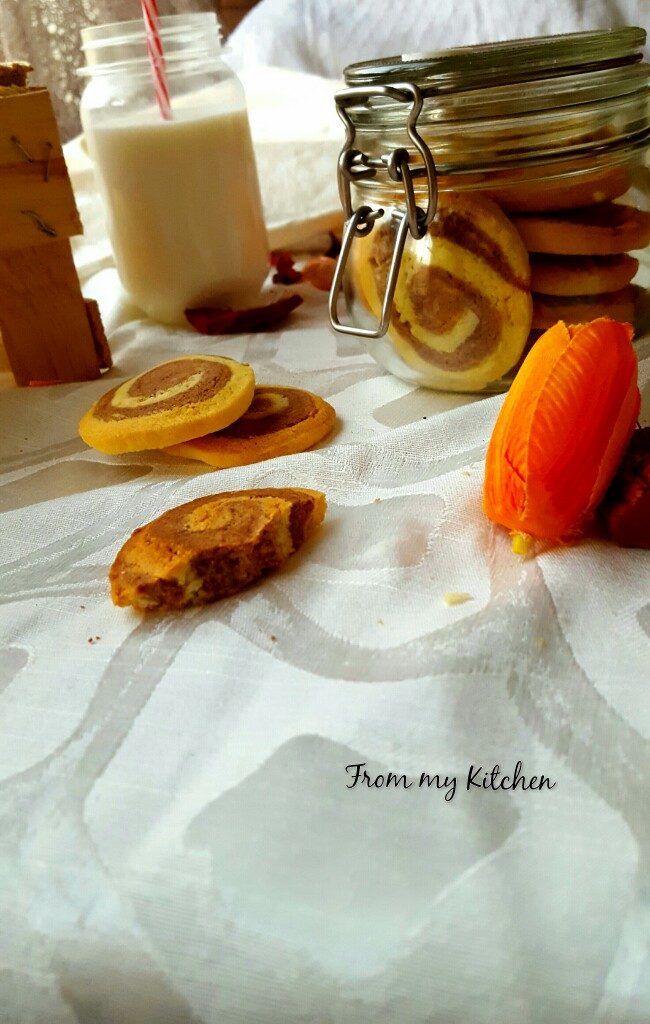 Relish with your kids!