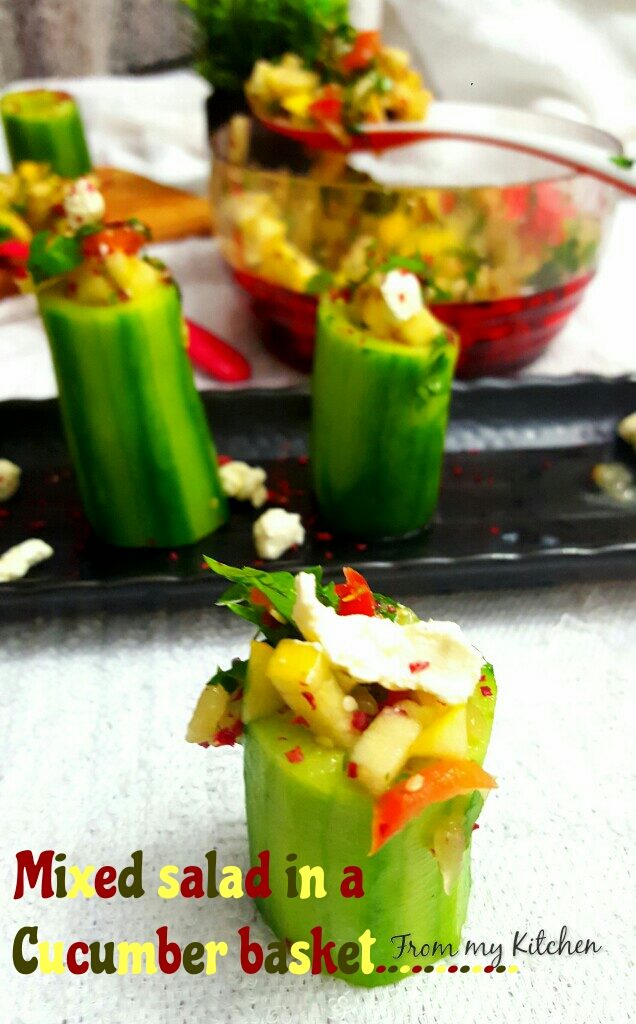 Whats better than this to impress our family and friends!A luscious sweet and tangy combination of fruits and veggies in a small cucumber basket.I swear this one is a treat for those who bother about calories as a snack to munch on. It's quite interesting as i topped it with some feta!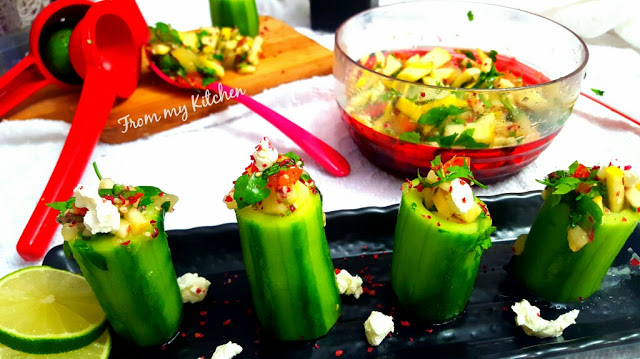 First of all i'm not a big fan of salads(now a days liking it)!But this one i really enjoyed!Not only we,kids too.I'm sure most of them love cucumber ,so this is the better way to include other fruits and veggies(they hate) in their diet.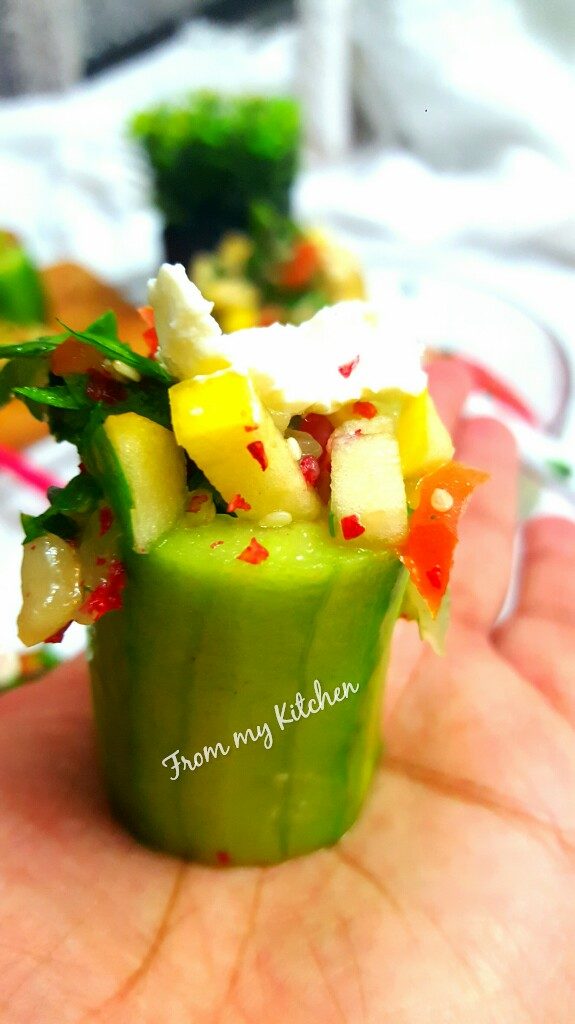 And the most fun part is eating this!Yay you can eat this salad as a finger food.The crunchy cucumber stuffed with sweet fruits and a tangy yummy dressing with bites of cheese in it!Incredibly good!
Ingredients
2 medium sized cucumber
Green apple
Apple
Spring onion
Kiwi
Parsley or cilantro
Bell pepper any colour
Some white sesame
Sumac powder
lemon juice for sourness
Sugar
Salt
pepper powder or red chilly flakes
Olive oil
I'm not mentioning the qty that's up to you!(you will need only small portion of all the above mentioned ingredients)
Method
Cut your cucumber in three equal portions.Make a hollow by scooping the center with a peeler or small spoon. Don't scoop it out completely as the cucumber act as a holder for the salad.
Like this
Cut all the fruits and veggies finely.
In a large bowl mix the them with salt,pepper,sugar.lemon juice,olive oil,sumac powder,and some sesame seeds.Toss well.
Arrange the cucumber in a serving bowl and stuff it with the salad sprinkle some more sumac and sesame along with feta cheese!
If you don't have feta you can replace it with cream cheese cubes.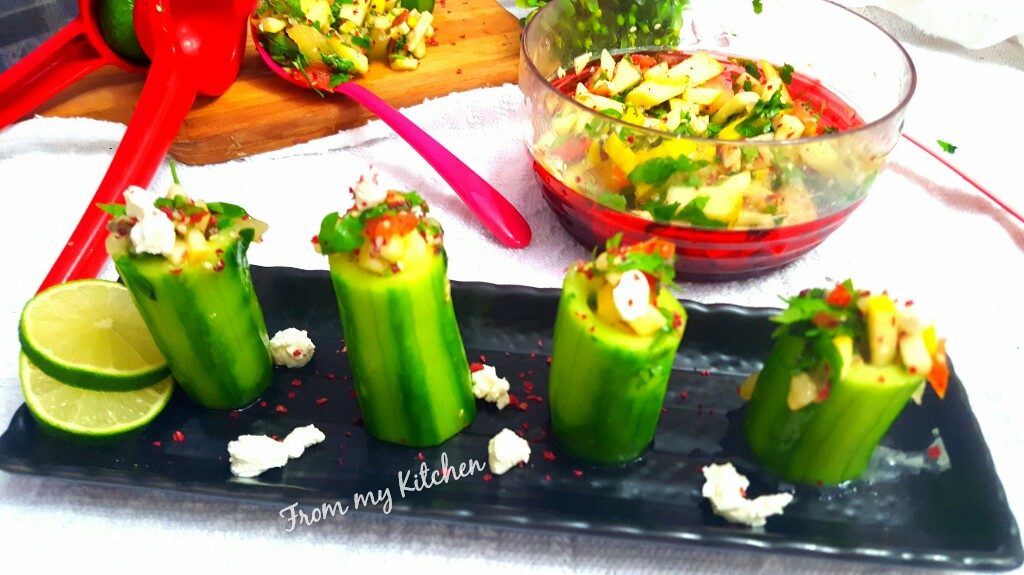 For sure this will rock the party!You can serve it as party starter or as a salad along with other foods!
Cherish it!
Idea inspired: Amritha Raichand