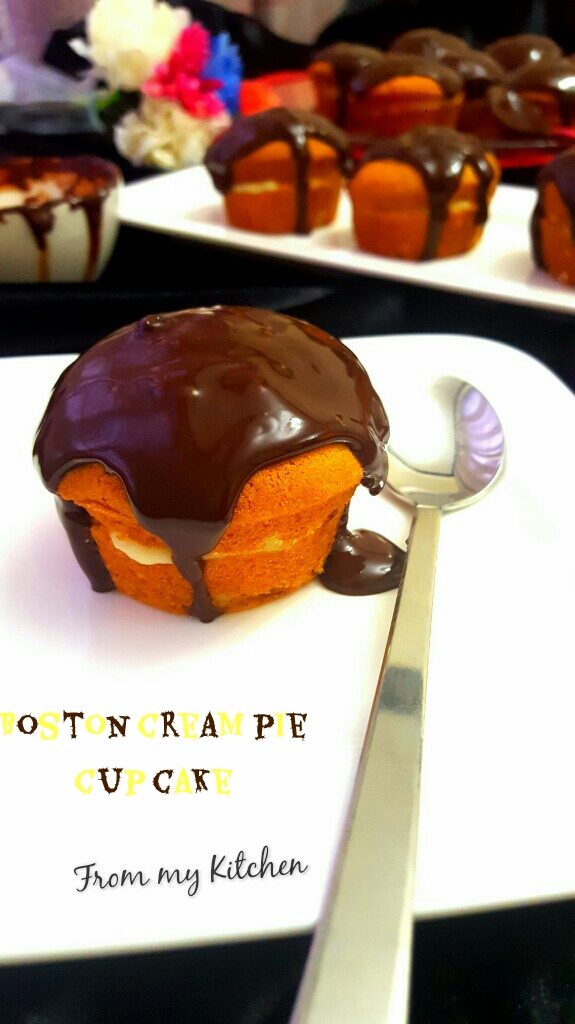 At last on the blog!!!!Yaay!This one i made 3 weeks before and now its time to be here!Boston cream pie is a cake that is filled with a custard or cream filling and frosted with chocolate. There are lots of variation for this Boston cream pie like doughnut ,cakes,poke cakes and many more..And all of them are equally delicious!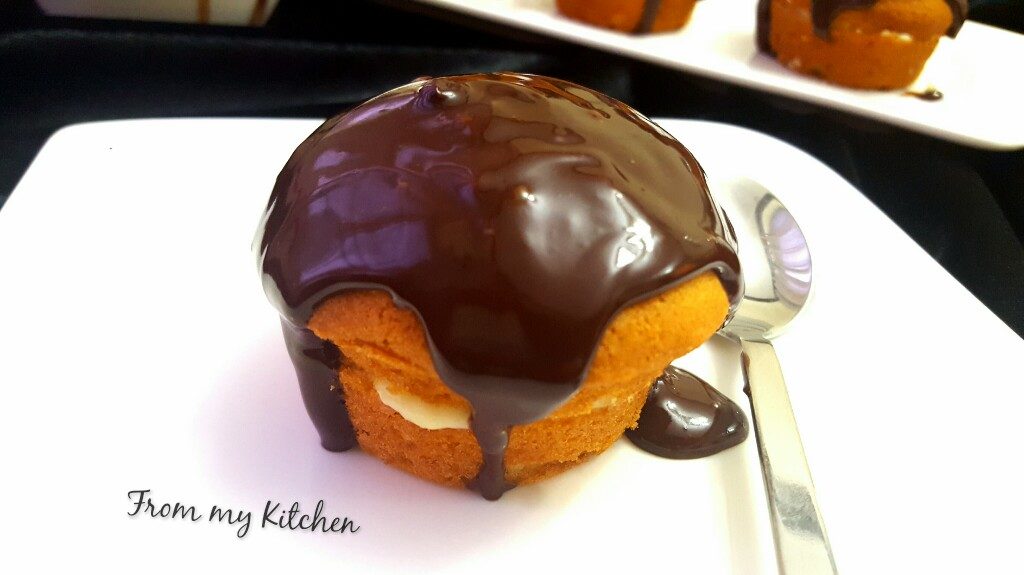 Now i feel like having these!!!I made it for one of my friend and there all gone in a jiffy!They loved it so much! And i'm so glad to see the kids munching on it!I mean who doesn't love a flavorful vanilla cake filled with a yummy vanilla custard and frosted with silky smooth chocolate ganache!Yummy!!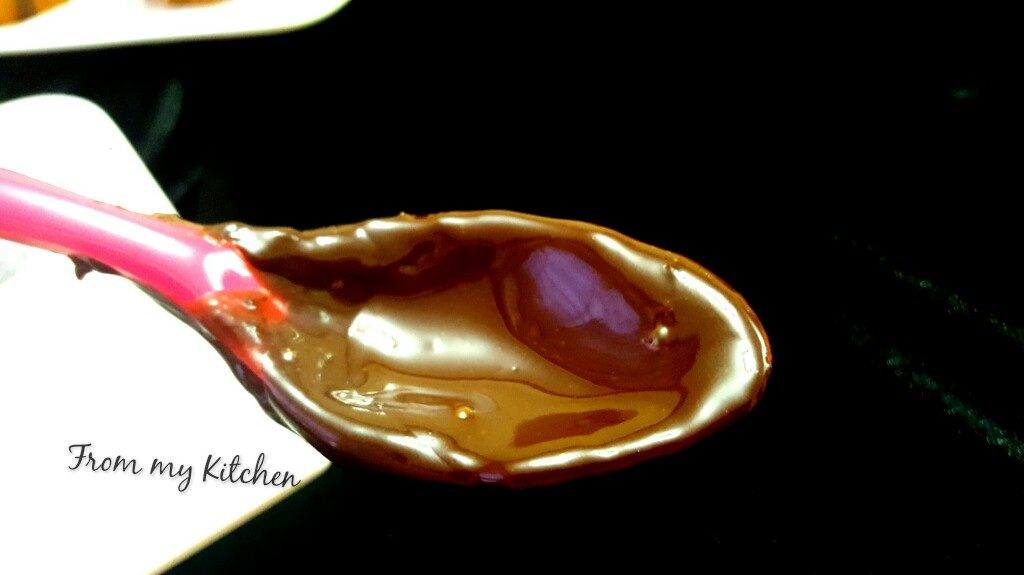 The climate here changes!It's raining and freezing!Craving for some hot and chocolaty goodness!Will post soon recipes which is apt for the season!For now enjoy the weekend with these lip-smacking Boston cream pie cup cake!Ingredients
For Cup Cake
2/3 cup Granulated Sugar
100 gm Unsalted Butter, softened at room temperature
2 Eggs
2 tsp of baking Powder
1/8 tsp Salt
1-1/2 Cups All Purpose Flour
1/2 Cup Whole Milk
1 Tbsp of Vanilla Extract
For the Filling:
1 cup Milk
2 Tbsp of All Purpose Flour
3 to 4 Tbsp of Granulated Sugar
1 Egg Yolk
1 tsp of Vanilla
Small Pinch of Salt
For the ganache:
1 cup of Semisweet Chocolate Chips
1/2 cup of Heavy Cream
1 tsp of Butter
Method
Preheat your oven to 180 degrees, grease a nonstick muffin pan with butter and set aside.
In a bowl, mix together the flour, salt and baking powder, set aside.
In a large bowl cream together the sugar and butter.
Add the vanilla and eggs and cream together until you get a smooth mixture.
Add the dry ingredients , beat together slowly adding the milk and mix everything to combine.
Make sure you give everything a good mix with a spatula
Scoop the batter into your cupcake tin, until it's filled 3/4 of the way up because they will rise. Bake for 20 minutes and let cool completely before filling.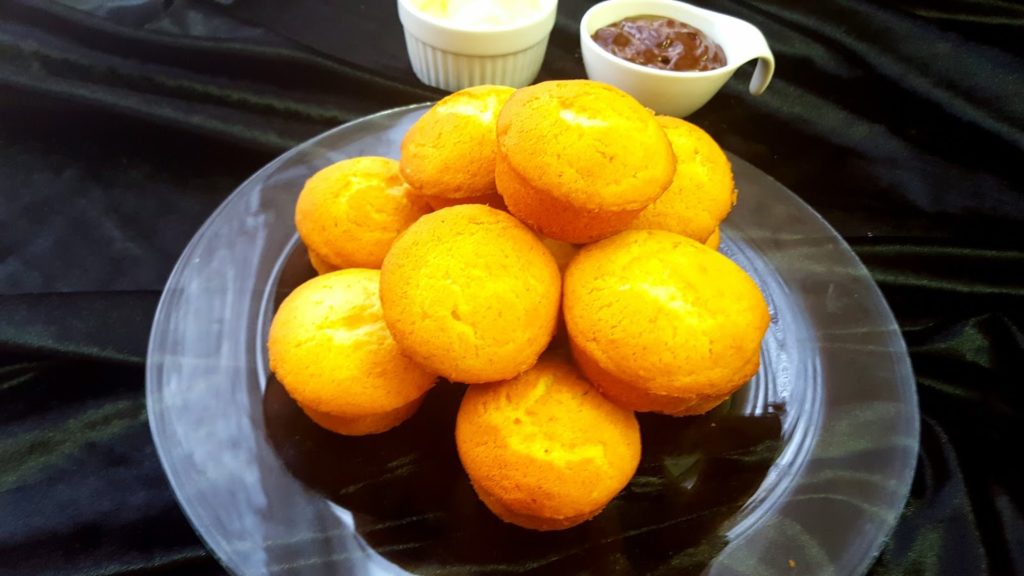 Cup cake is ready to assemble!
While the cake is baking lets make the filling!
Mix all your custard ingredients in a large saucepan. whisk them all together to combine .
Now switch on the flame over medium heat and cook your custard stirring the whole time until the custard thickens. Strain it through a fine sieve, cover the custard with plastic wrap (make sure the plastic wrap is touching the custard) and pop it in the fridge completely.
To make the Ganache:
 Heat the cream in a small pan over medium heat until the sides of it are just boiling.
Pour cream over chocolate and let sit for few minutes. Add the softened butter and whisk the whole thing together until the chocolate has fully melted and silky smooth.
When everything is ready lets  assemble
Cut each cupcake horizontally spread about  the custard on one side, sandwich the cupcake and drizzle a spoon full of ganache over the cupcake..
Cake recipe adapted from : Laura Vitale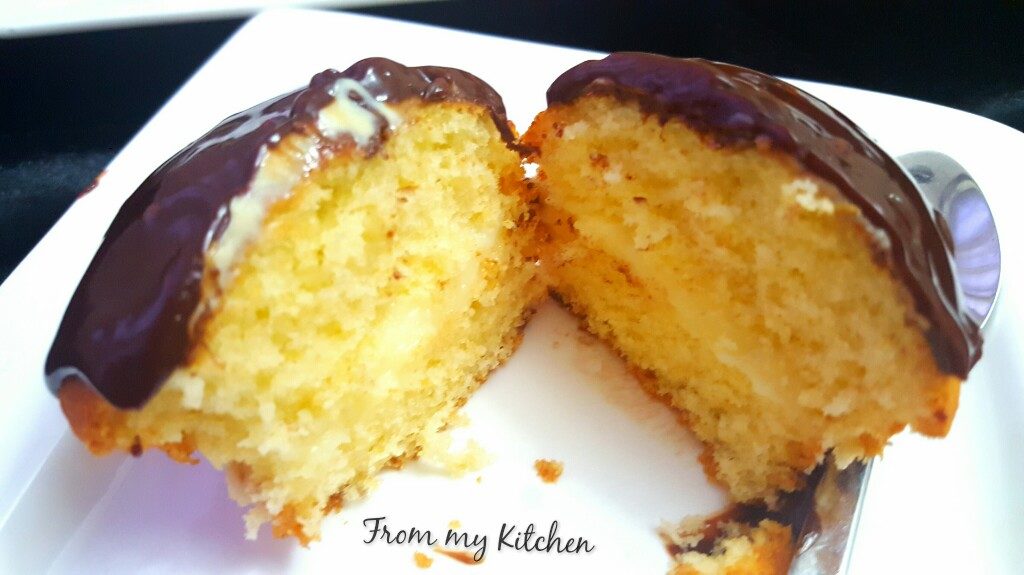 If you over filled the custard it will end up in a mess!But its up to you!If you want to make a thick filling increase the qty of ingredients using in custard.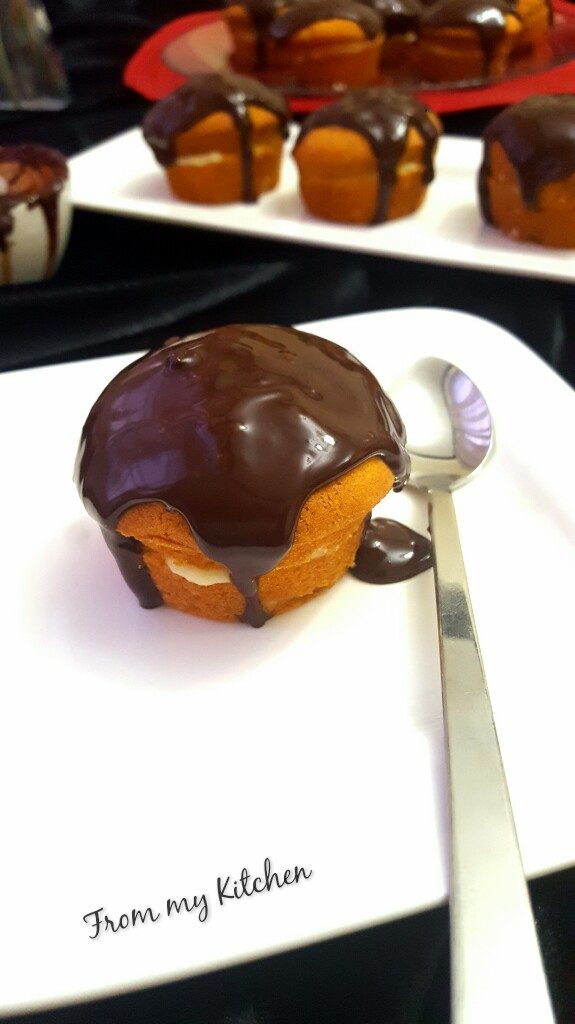 Relish!
Happy Baking!!
Try it out!!It's really yummylicious with sof spongy cake filled with the vanilla cream all over oozing chocolate ganache!!