Wohooo!!!!Look at that dessert!!! Incredibly beautiful isn't it?Souffle is a baked egg based dessert made with glossy, airy,meringue that gives the dessert a great puffed up texture.Souffle in French means "to puff"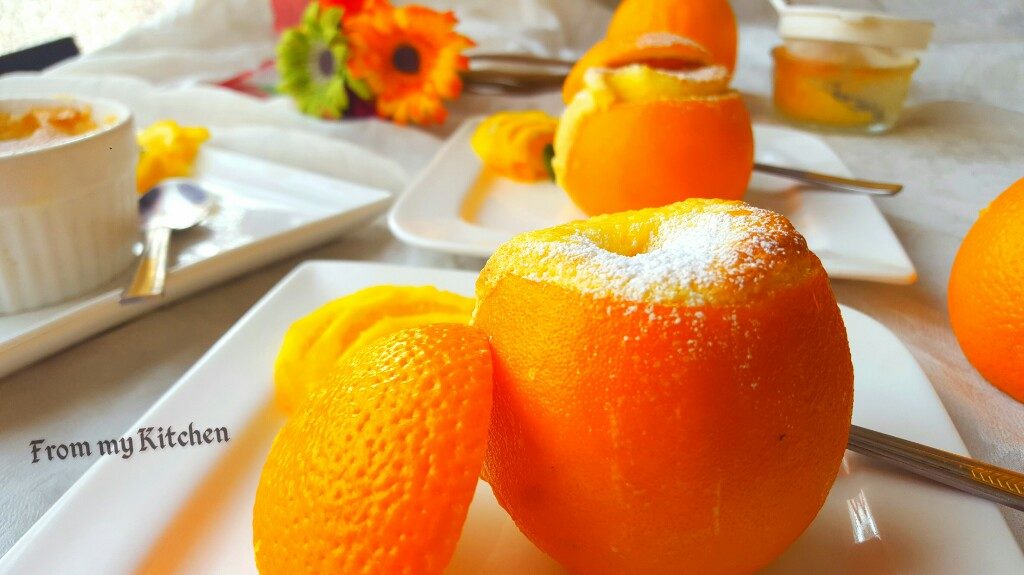 To achieve a perfect souffle is really hard.I mean it will rise more than this…But here the texture and flavor was too good.Light,spongy,sweet and the freshness from the orange was just ridiculous.I love the look of the dessert in that Orange shell.They looks cute and impressive !ryt?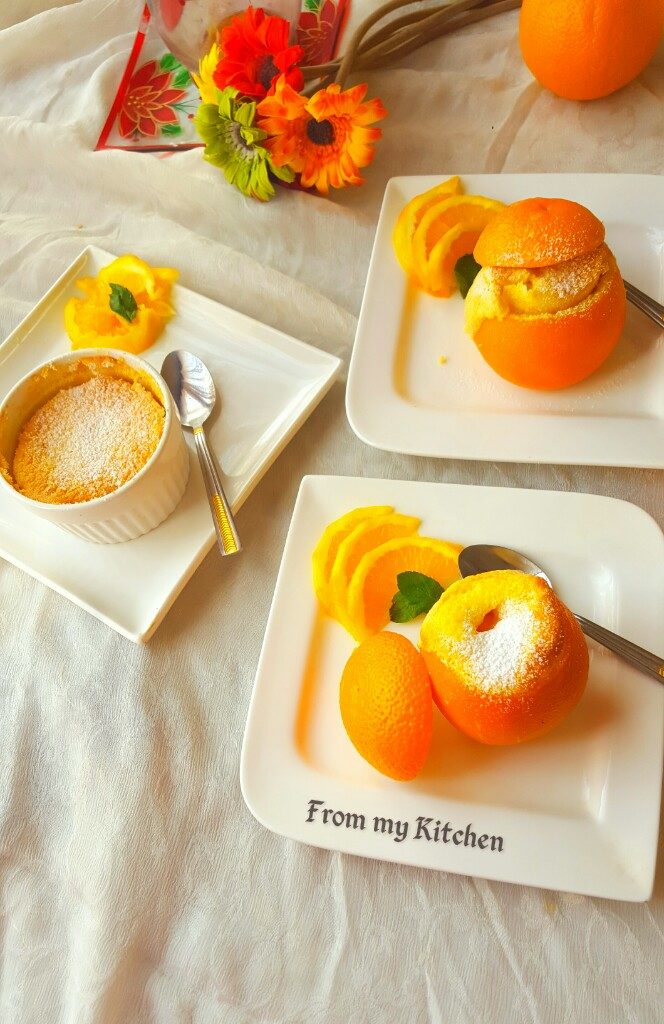 This dessert is actually served in small ramekins!The one i cooked in ramekins puffed up very well but it deflated with in minutes.Yes when it comes out from the oven it will shrunk with in few minutes For photo shoot,while the souffle was baking i arranged my table!!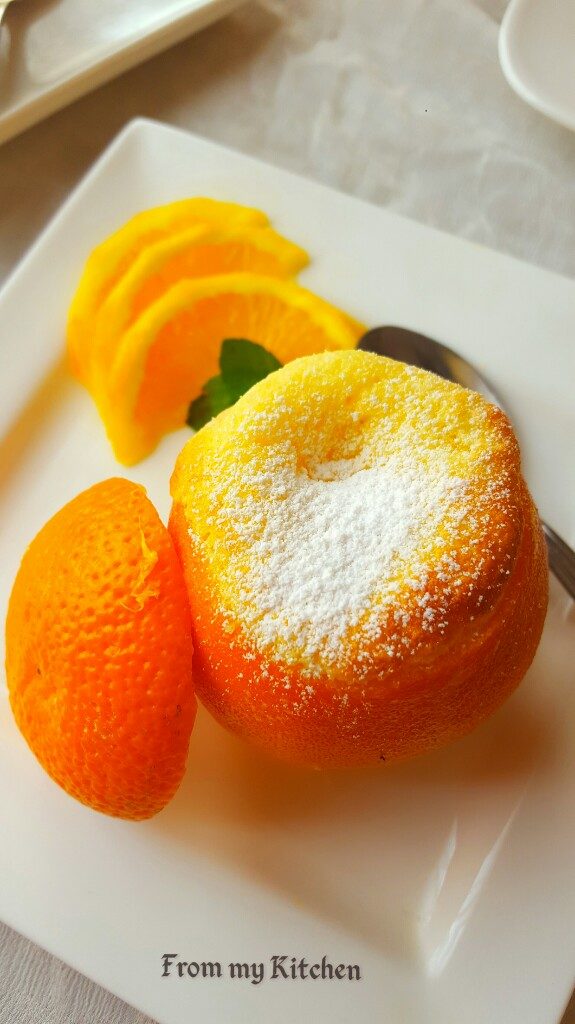 Its crusty,golden brown on top and soft and spongy inside.I think the texture is something in between pudding and cake!Just loved it!
Ingredients
3 eggs
2 tbsp + 3tsp butter
2 tbsp + 3 tsp flour
1/4 cup milk
4 tbsp orange juice
2 tsp sugar(for egg yolk)
2 tbsp orange zest
1/2 tsp vanilla
1/4 cup+ 2 tbsp sugar
Method
Prepare your ramekins or orange shell(if you are using orange shell first scoop out the pulp and then) by applying butter and coat it with sugar and keep it aside.
Separate the egg yolks and whites.
In a pan on medium heat pour melted butter add flour and stir well for few second,
Then pour in milk and stir continuously without forming any lumps.
Then add orange juice and sugar and stir continuously(stir it immediately otherwise it has a chance to curdle)Add orange zest and stir until whole mixture come together.like this
Keep it aside and let it cool
When its cool enough add in the egg yolks and vanilla essence.mix well to combine .
Preheat your oven to 200 degree
Now in a clear bowl add in egg whites and beat it until lightly frothy,then add half of the powdered sugar and beat well,
Add other half and beat well until you get a stiff and glossy white meringue.
Now gently fold in the egg white to the yolk mixture in two or three addition.
Fold in gently with light hand and do not over mix it.
The batter should look like this.
light and fluffy!
Now fill the ramekin up-to top by leaving 1/4-inch from the top,
Bake it for 16 to 20 minutes until the top is golden. Some of my orange was overfilled and well- forth while baking!!!After baking i cleaned and used. Serve it with cold ice-cream or have it as is!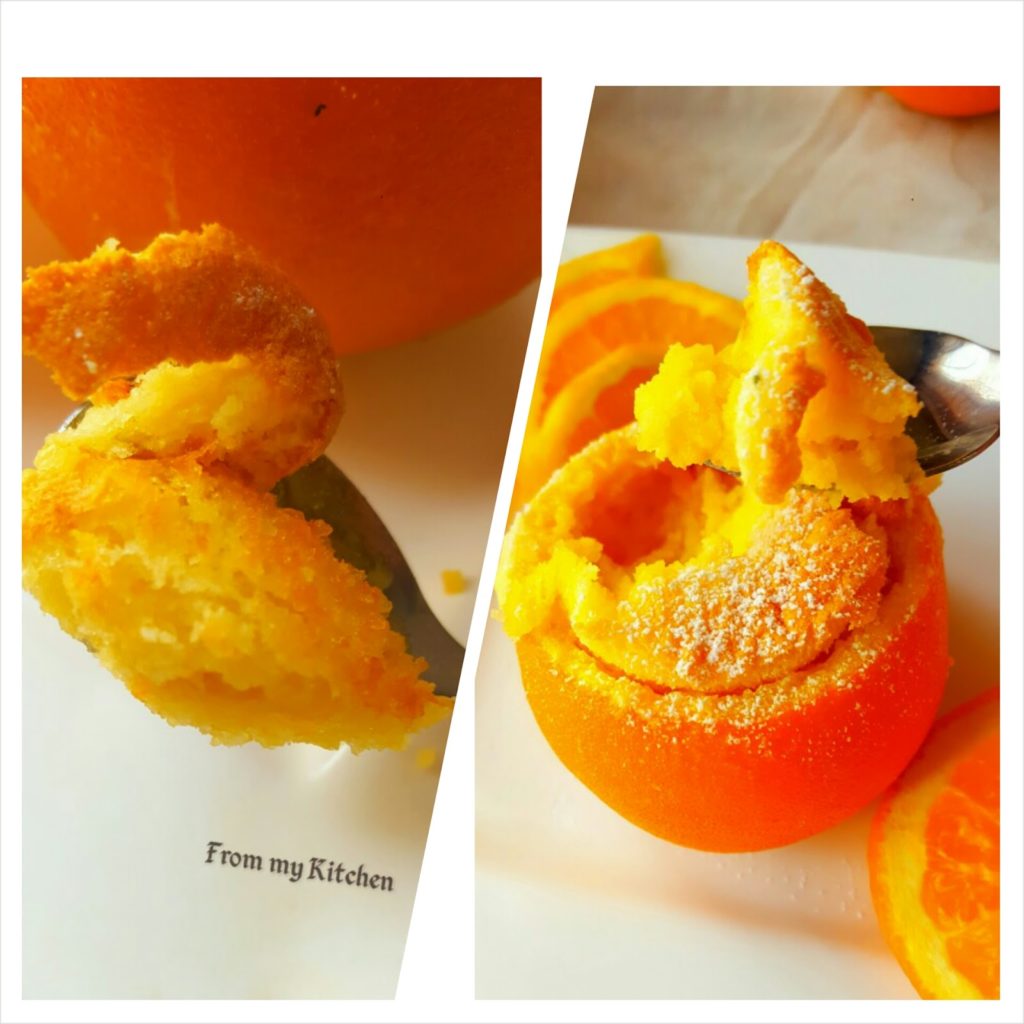 You can see the texture here.Its light and spongy.The refreshing taste from the orange was too good!!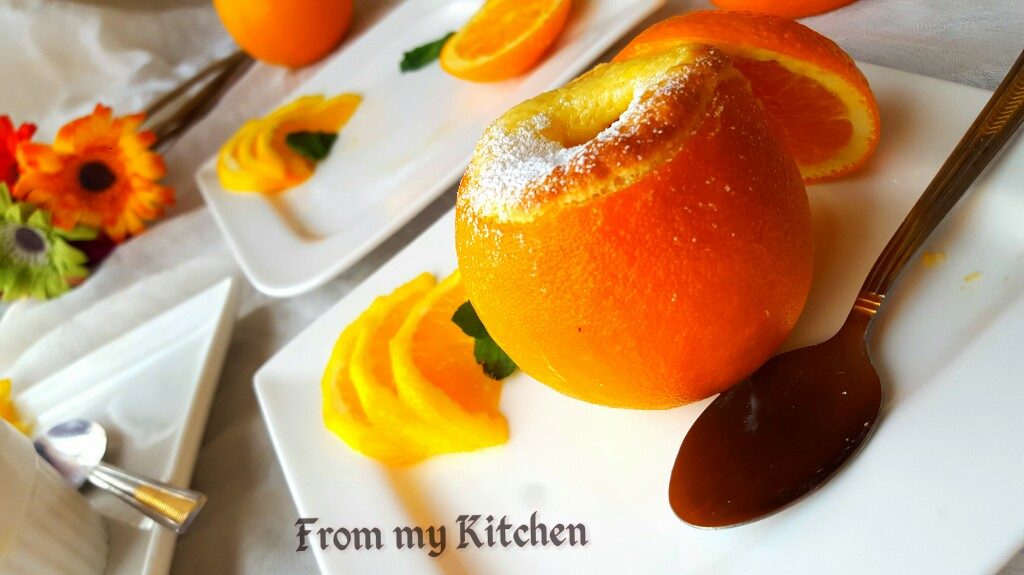 I preserved orange shell i used for making juice!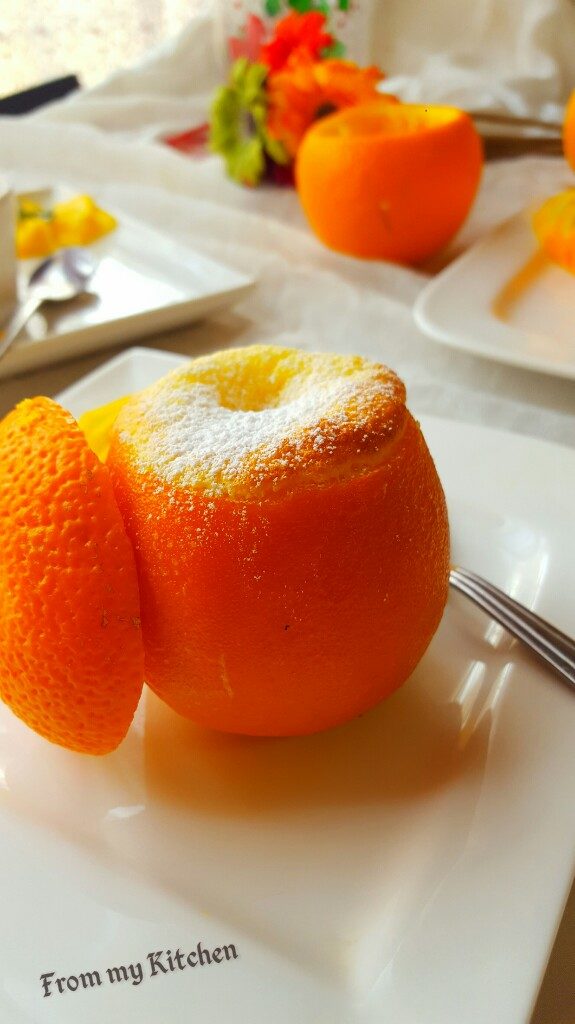 Note:If you don't have a ramekin, you can use any straight-sided pan that's deeper than it is wide. As soon as the souffle is out of the oven, serve and enjoy! And no worries what your souffle looks like, and how much it rises, it will be lip-smacking .