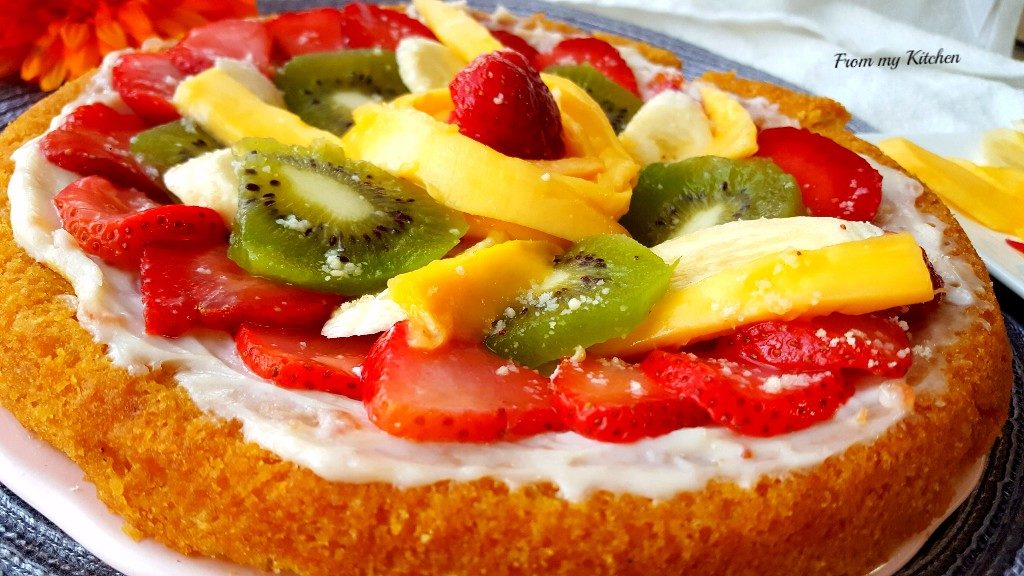 Wohoo!Have you ever tried this deliciousness?If no,you have to!It's an amazing combination of buttery cookies,light cream cheese spread and the fruits on top are like match made from the heaven!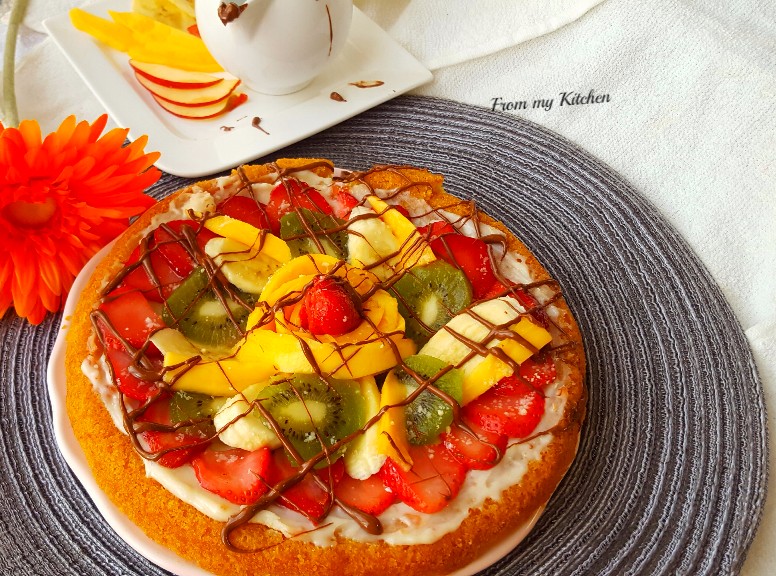 These sour fruits on top are very well compensating the flavours from sweet cookie base.Really it's too good!I always want to make these beauties and drop it for some reason.Atlast that dream comes true!haha!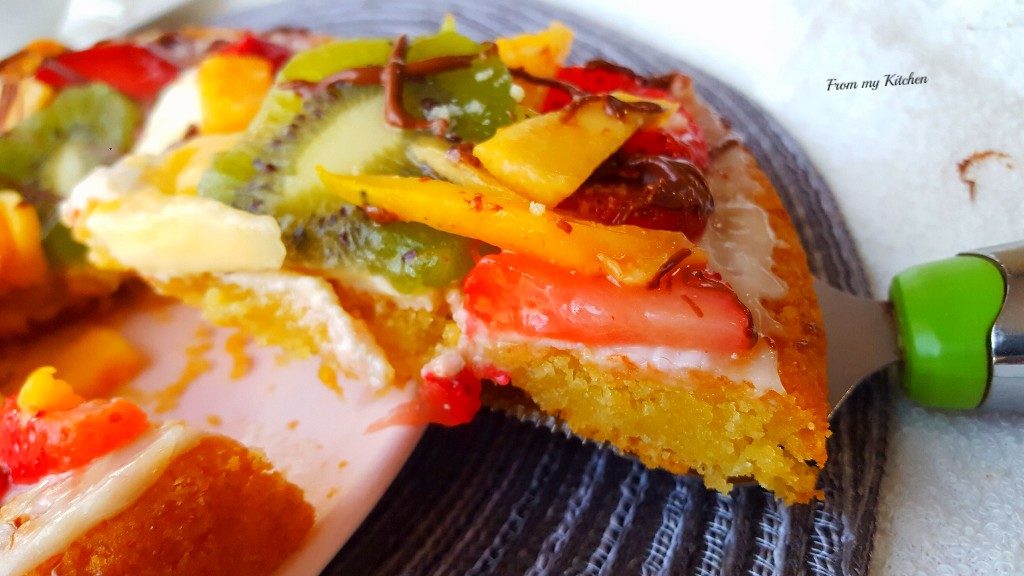 Here the base is not a pizza dough or sweet bun, Yes it consist of a giant sugar cookie topped with sweet cream cheese filling and loads of fruits.Yummy combo right?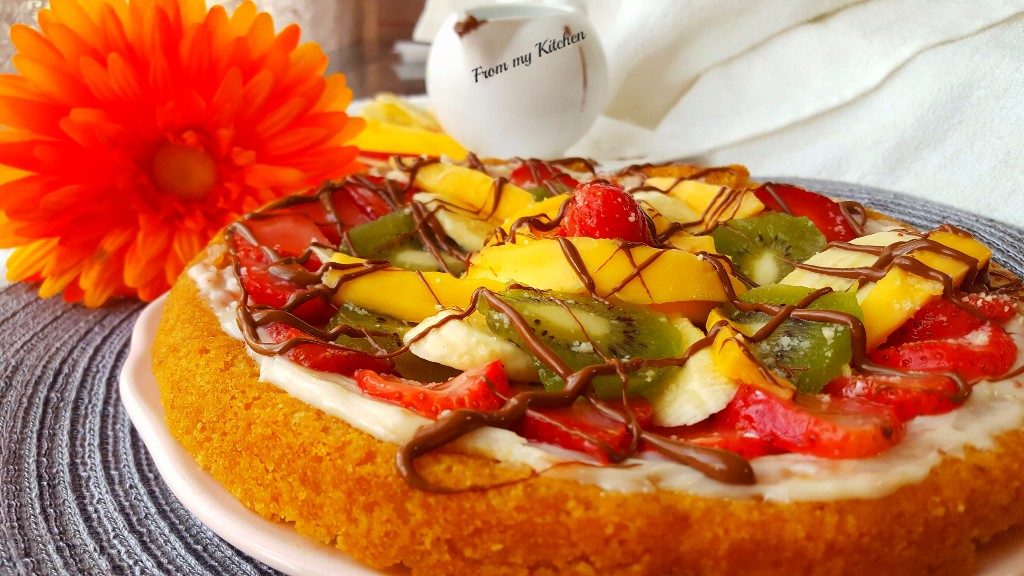 If you prefer sweet fruits for topping go for it.But i personally think all those strawberries and kiwis on top really balance the sweetness from the cookie.
Ingredients
For cookie
1-1/4 cups of All Purpose Flour
1/2 tsp of Baking Powder
1/2 tsp of Salt
1/4 tsp of Baking Soda
125 gm Unsalted Butter at room temperature
3/4 cup of Granulated Sugar
1 Egg
1 tsp of Vanilla
2 tbsp milk
For topping
4 to 5 tbsp cream cheese spread
5 to 8 tbsp icing sugar(or as per your taste)
Vanilla essence
Method
Preheat your oven to 180 degrees. Grease a non stick round pan with non stick spray and set aside.
In a bowl combine the flour, baking powder, salt and baking soda, set aside.
In a large bowl cream together the butter and sugar, add the egg and vanilla and mix until creamy and combined.
Add the dry ingredients and mix until everything incorporated.
Press the cookie dough evenly in your greased pan (make sure you flour your hands so they stick to the cookie dough) and bake it for about 15 minutes or until lightly golden. Allow to cool completely.
In a large bowl,using a spatula cream together the cream cheese, vanilla paste, confectioner sugar. Smear the cream cheese mixture evenly over the cooled cookie crust and top it with desired fruits.

It's kinda fun to cut the Fruit Pizza into slices with a pizza wheel. As with a savory pizza, eat it with your fingers or as a plated dessert. Either way is sure to please.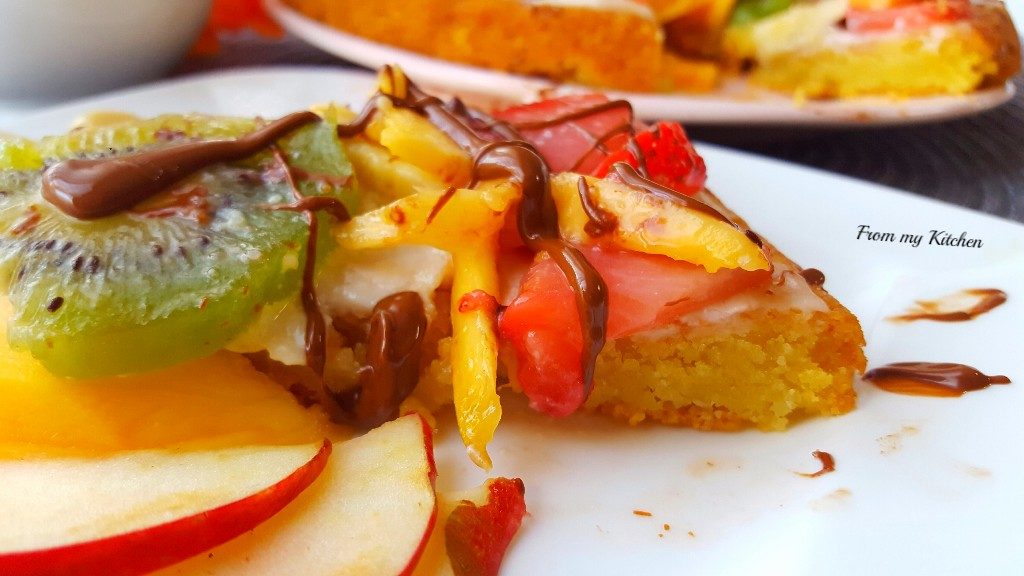 It's a yummy treat!The base is soft at the center and crisp at the edge,If you want a thinner and crispy base You can make it in a 12″ nonstick pan.Mine was 9″ so it's little thick.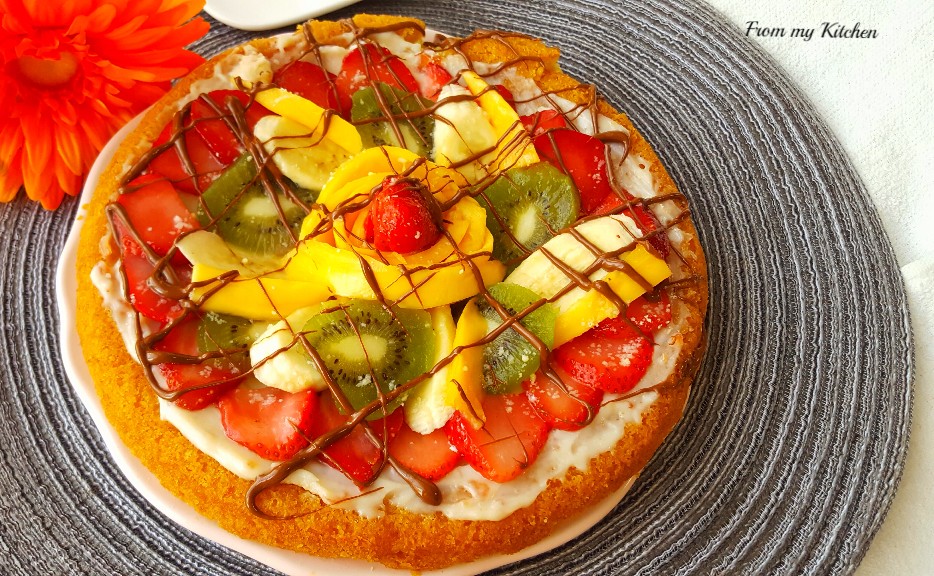 Cookie and cheese loving kids will love it for sure!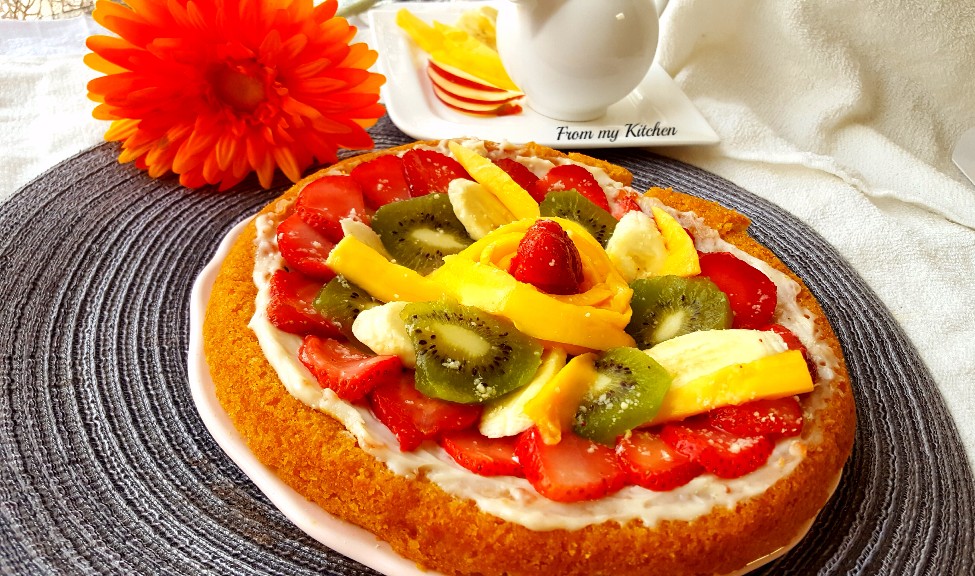 Leftovers can be covered and stored in the refrigerator for later use.