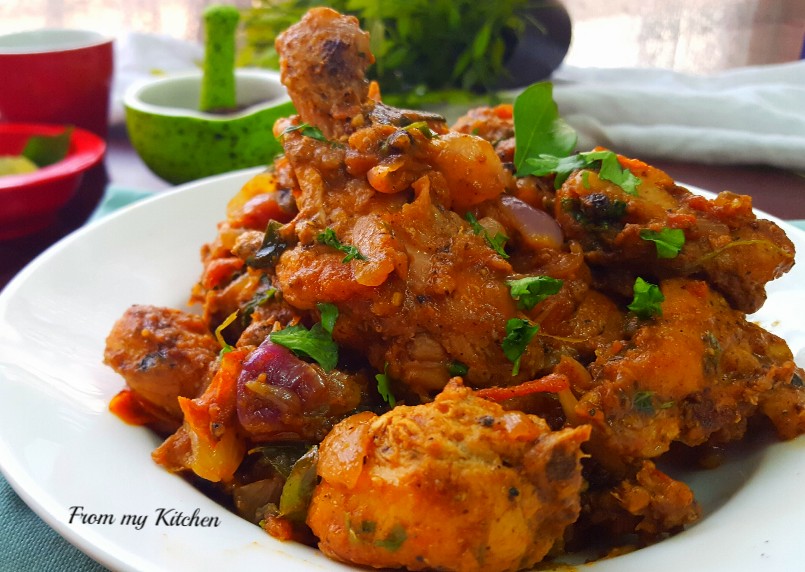 The flavour and aroma of freshly ground pepper is too good!Isn't it?Love the addition of pepper in my dishes!I always like the roasted dishes,even if it's baked or kerala style spicy one!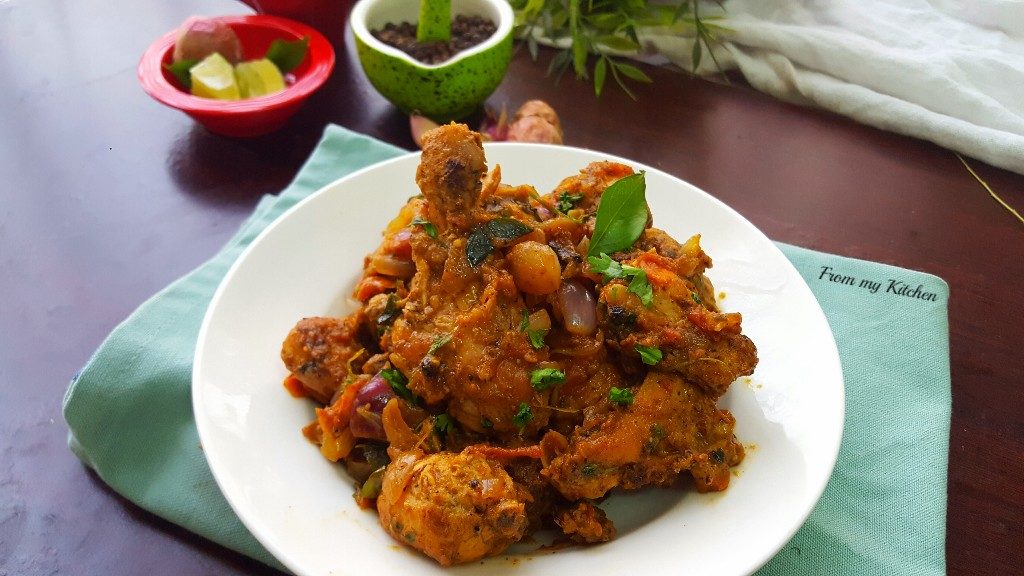 This is a spicy chicken roast with shallots,pepper and some other spices.Chicken coated in spicy pepper masala was delicious.A unique taste!Hope you all give it a try!
To prepare this first chicken is marinated in pepper masala and then shallow fry it.Then sauteing shallots tomatoes and spices ,mix it with chicken and cook it to perfection.That's it.If you want it gravy side add some water to it.
Ingredients
To marinate chicken
1/2 kg chicken
2 tsp pepper powder(Coarsely ground)
1/2 tsp coriander powder
Salt to taste
1 tbsp coconut oil
1 tsp ginger
few curry leaves (chop finely)
4 to 5 tbsp oil to shallow fry the chicken
To Saute
10 to 12 shallots
1 big tomato
1/2 an onion sliced
1 tbsp coriander powder
1 tbsp pepper powder
2 cloves garlic
1 inch piece ginger
1 tsp garam masala
Salt to taste
Curry leaves
few pepper corns
1 tsp lemon juice
Coriander leaves for garnishing
Method
Clean and drain the chicken.
In a pan pour coconut oil and mix up all the ingredients under marination and make it to a paste and marinate the chicken in it.(Adjust the amount of pepper according to your taste).Marinate at least for 1 hour..
In a frying pan pour oil to shallow fry the chicken.Cook it until done,(Rest will cook in gravy too)
In same oil crackle curry leaves,peppercorns ,ginger and garlic.Saute for few sec.
Add shallots, sliced onion and cook until translucent .
Add sliced tomato cook until mushy
Add coriander powder,pepper powder,garam masala and 1/4 cup water cook until the rawness of the masalas are gone,
Then add the fried chicken and mix well.If you want gravy add more water.
Last add lemon juice and coriander leaves and switch off the flame.Sprinkle some(1/2 tsp)coconut oil on top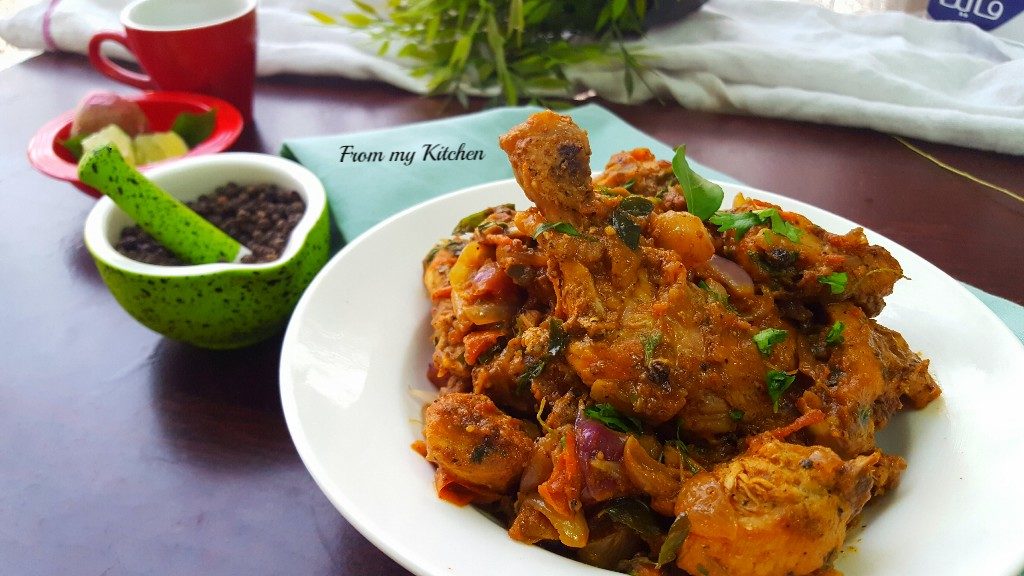 Enjoy it with your favorite rotis!
Notes : Try to use freshly,coarsely ground pepper.It enhances the flavour.
For best result use shallots…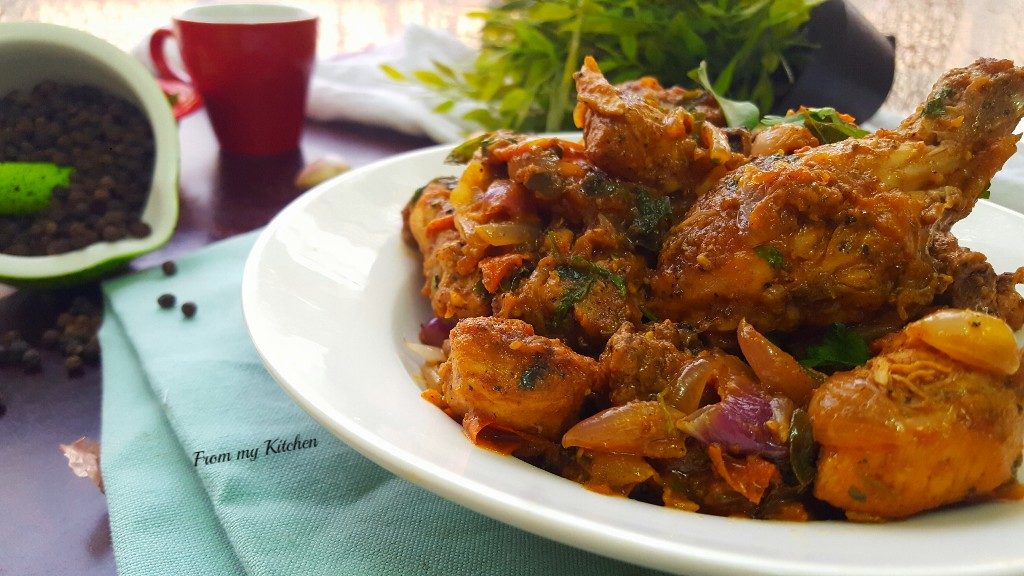 Spicy pepper chicken roast -This will be a treat for pepper lovers.Do give it a try!
Happy COoking!