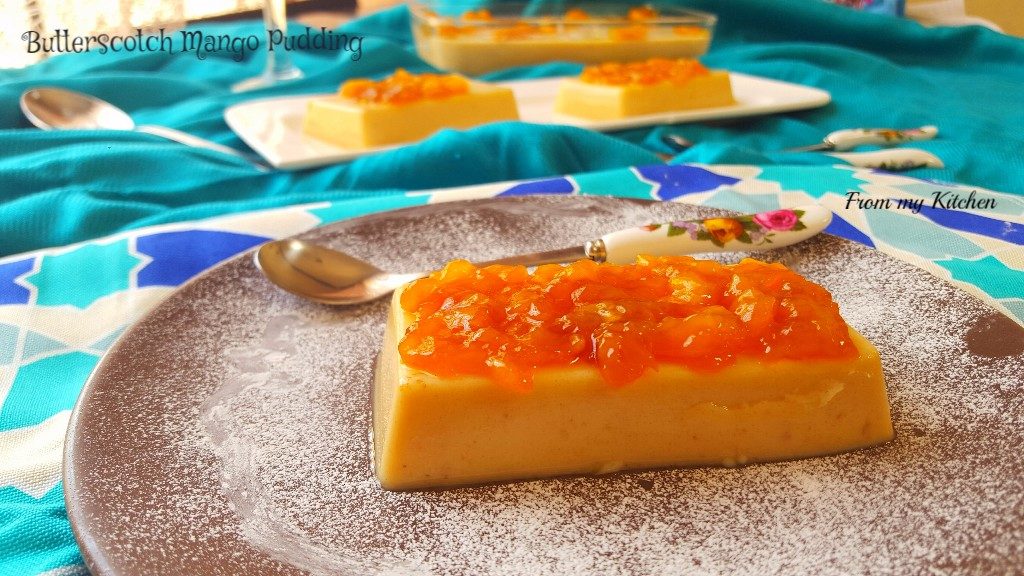 A yummy pudding with rich flavours of butterscotch and caramelized mango!Nothing much fancy in it.Super simple and delicious tasting pudding!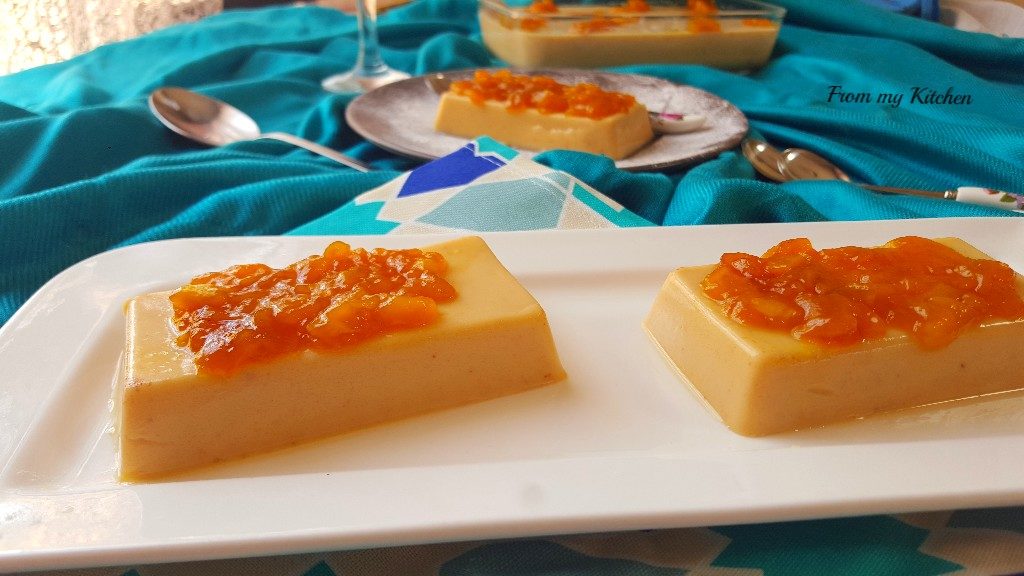 This one i made it last week and lag it till now to post this deliciousness!We love such plain puddings!Kids will love it !It has an awesome flavour of caramelized mango in it!I don't know if anyone in this world who don't like mangoes!ryt?It's such an awesome fruit!Really king of fruits!
But still a crunch is missing!So u can add caramelized nuts along with mangoes.In normal chinagrass custard i added a silky caramel sauce and then caramelized the mango and layer it on top.I think we can mix it in custard too!
Ingredients
3 cups Milk
1 tin condensed milk
10 gram china grass or agar agar (If u are using foreign agar agar 5 gram is enough)
1 tspn vanilla essence
1/3 cup sugar
3 tbsp butter
1/4 cup heavy cream
For Mango sauce/compote
4 tbs sugar
2 mangoes
1 tspn butter
Method

First soak agar agar agar in 1/2 cup water.
Now for Making caramel sauce
Trick/tip to make caramel
In a sauce pan melt butter then add sugar let it melt by itself, Don't stir or touch the sugar with spoon,
This may crystalize ua caramel and will be a mess!And when it starts to change the colour swirl the pan.(Flame should be in low)
Ok when its completely melted and changed the colour let it boil.
Pour in the cream and stir and cook for few minutes until it's slightly thick
For custard
First melt your china grass and keep aside.
In a pan mix together milk and condensed milk and let it boil.
Pour in the diluted china grass in this mix and switch off the flame.Add in vanilla.
Pour in the butterscotch sauce in this and mix well.Pour it to the mould and let it set.
Note reduce the amount of condensed milk if you don't like it too sweet because we are adding caramel sauce too in this.
For Caramelized mango
Melt butter and sugar and let it caramelize(change the colour to golden brown)
Add finely chopped mangoes in it.The caramel will crystalize but don't worry it will melt along with mangoes.
Mangoes will release it's juice reduce all those juices until you get thick caramel mango compote.(stir in between)
When the pudding is set enough top it with this amazing smelling and tasting mango compote.
Note :If your mangoes are sour check and add sugar in between!If you want a crunch in your pudding add crushed caramelized nuts on top along with mango compote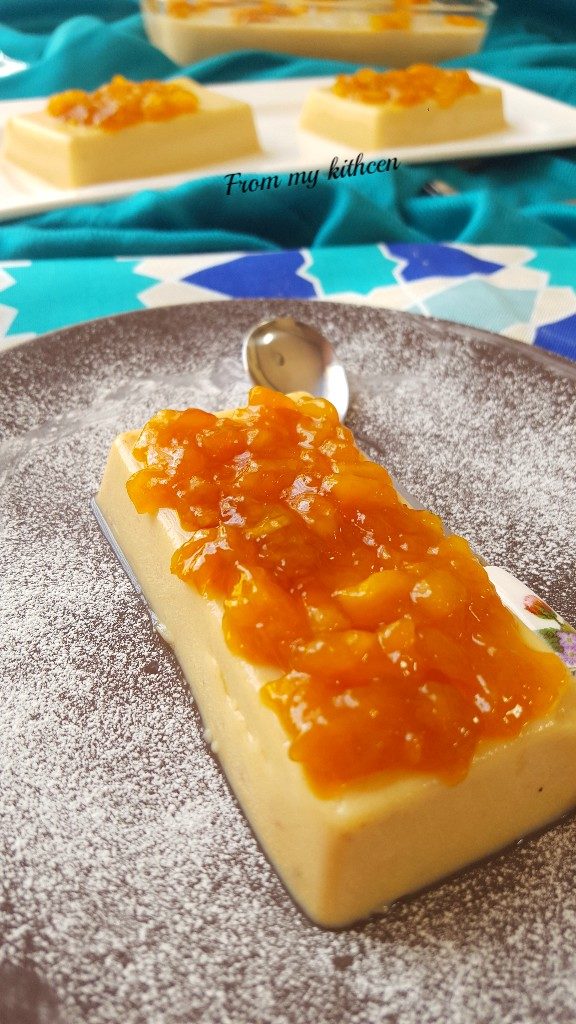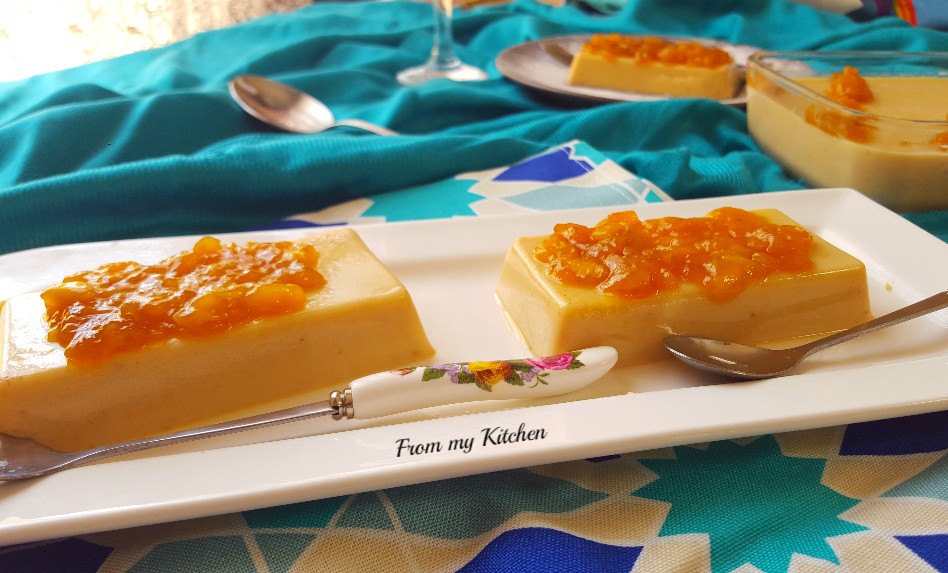 Indulge in this yumminess!Will be a hit for mango lovers!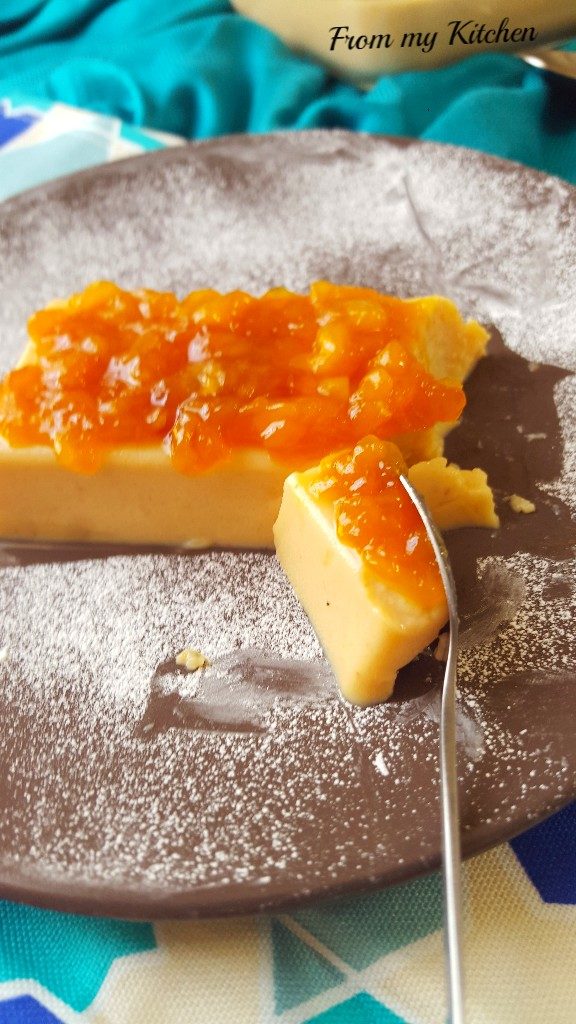 Enjoy
Happy Cooking!