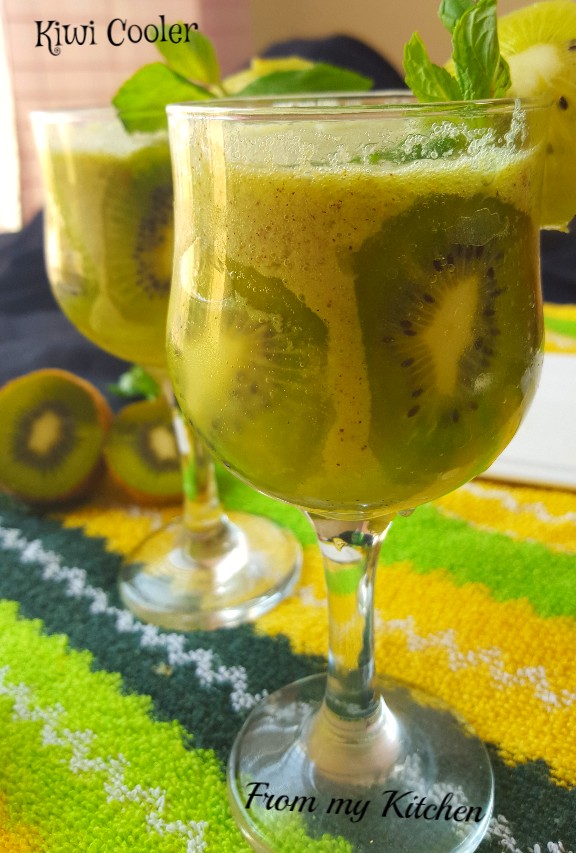 Kiwi is rich in Vitamin C.If you want your kids to have such fruits,give it in the form of juices and drinks!A fruit that is not so sweet in nature.Here is it how to make it sweet and attractive for your kids.Infact we adults will dive in it!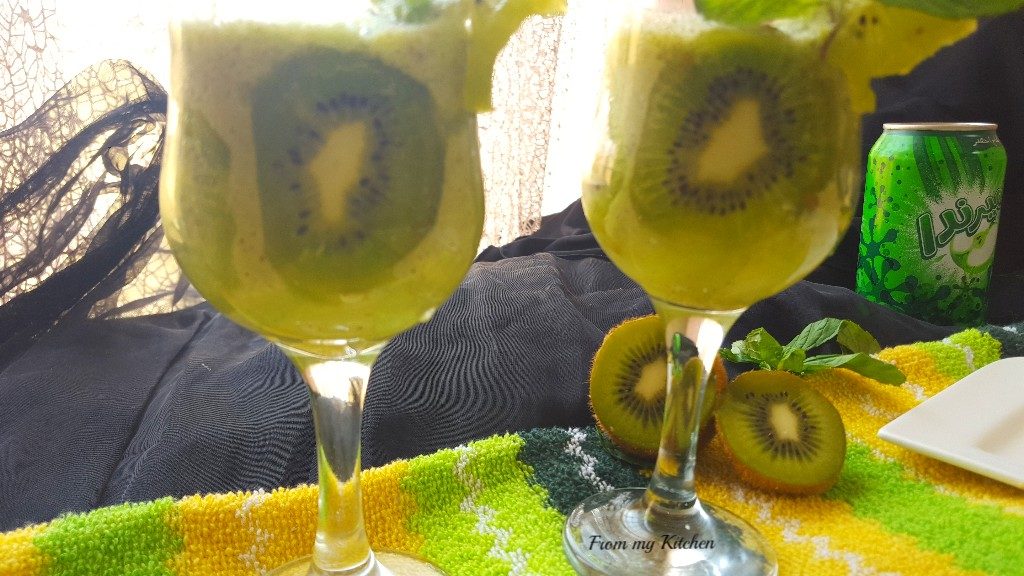 Let's enjoy this summer with such lovely drinks that make us feel good in these hot days!Yesterday I posted a refreshing watermelon mocktail,Here is one more interesting drink with kiwi and ice cream!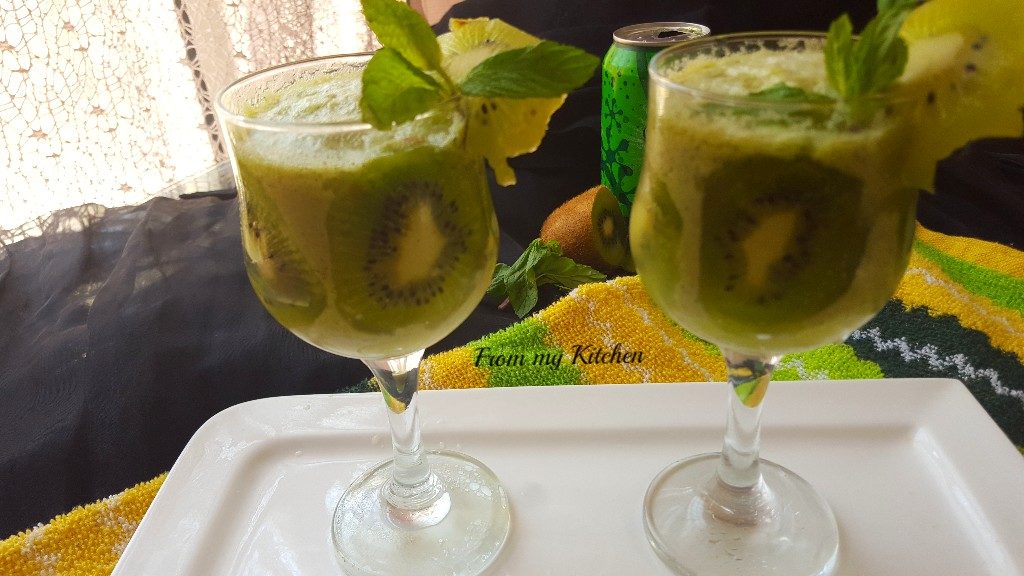 Here I used some kiwis,mint ,vanilla ice cream and green apple mirinda and blend blend blend!That's it!For sweetness added sugar!The flavour from the ice cream and the kick from the kiwi makes it ….
Ingredients
3 or 4 kiwis
3 tbsp sugar
Few sprigs mint leaves
1/4 cup water
3 big scoop vanilla ice cream
1 cup or less green apple mirinda
Note- If you don't like mint skip it
Put all ingredients in blender and blend until smooth thick juice!In your glass put lots of ice cubes and pour the juice and serve it cold!
You can add ice cream or sugar according to your taste!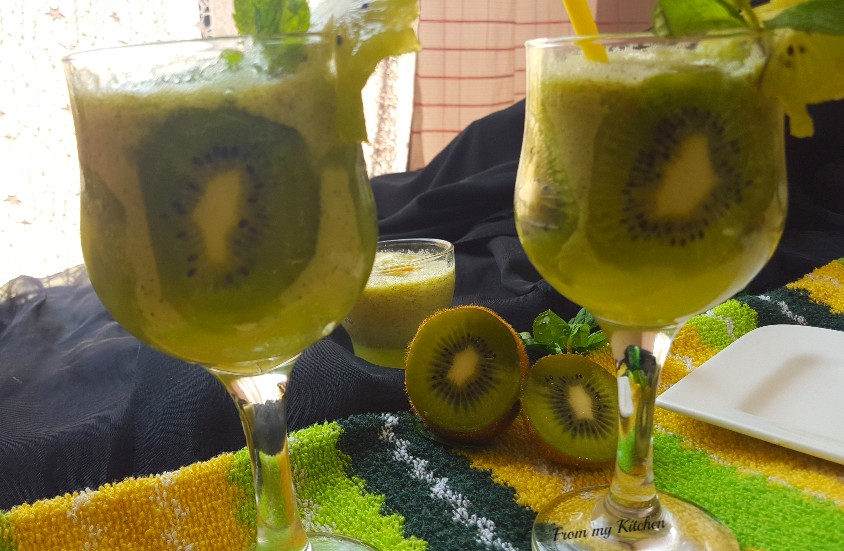 Pep up your summer with these cool drinks!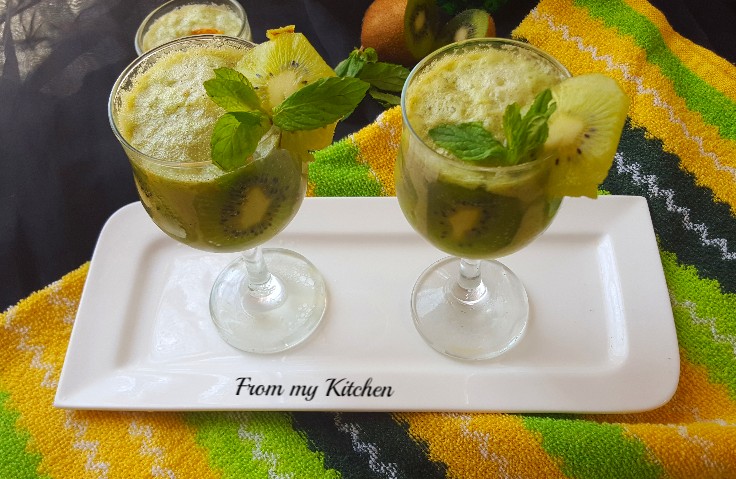 Happy Summer!