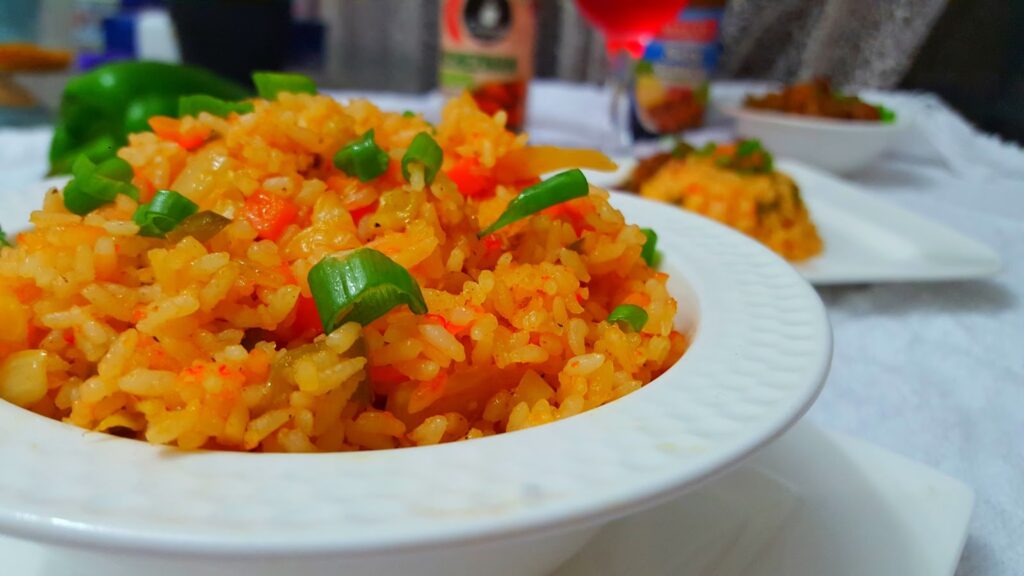 Szechwan is a style of Chinese Cuisine originating from Sichuan province in southwestern China.It has bold flavours,and particularly the spiciness resulting from liberal use of garlic and chillies.Most of the Szechwan dishes are spicy.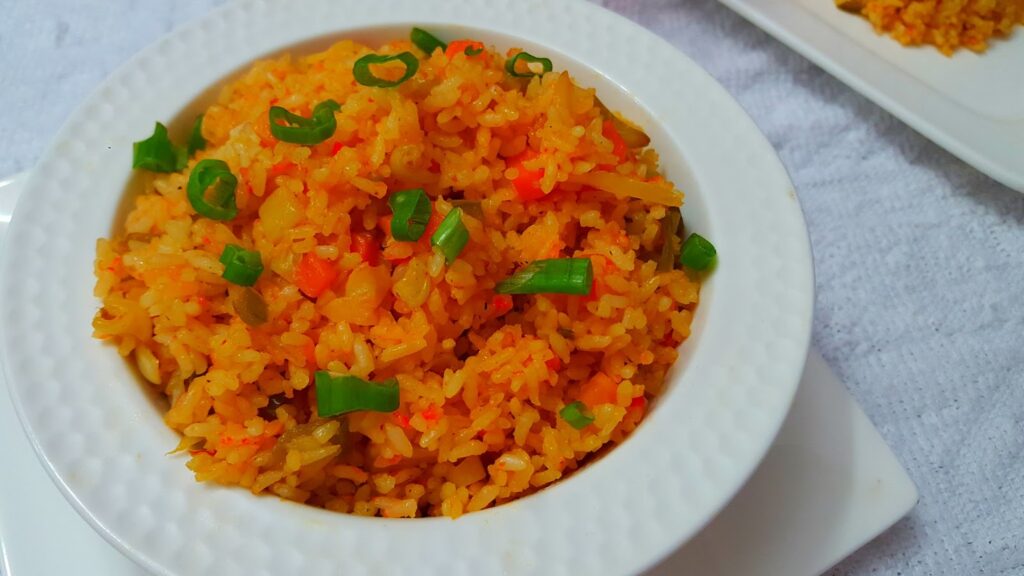 As I said I will be back with the great combo for chilly prawns,this one is perfect.Look at that red colour of the rice.Its coming from the Szechwan sauce used in it.Its spicy and yummy.Here I used only vegetables,if you want you can also use chicken and prawns.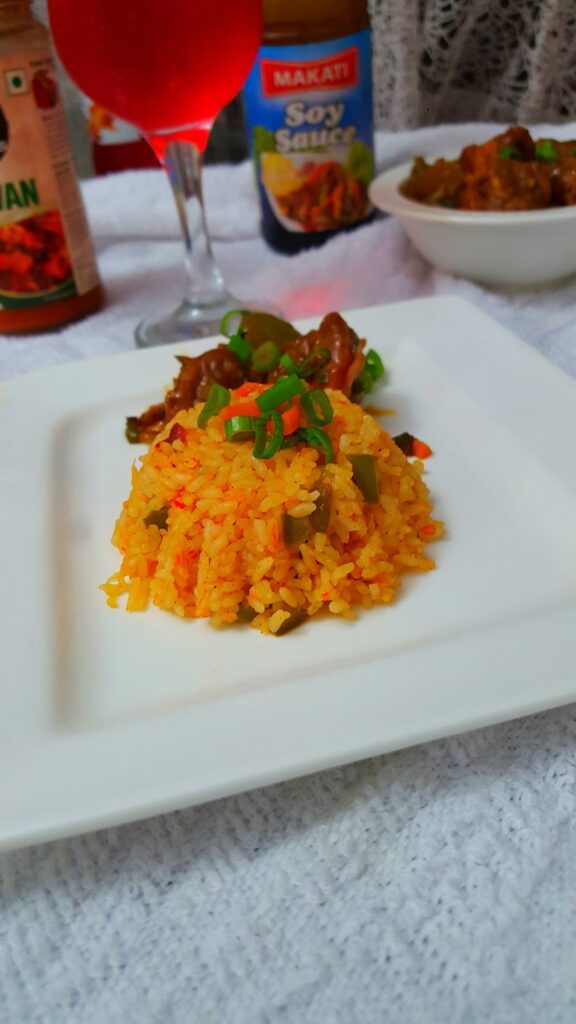 Szechwan sauce is a must in this recipe,or else you can use red chilly paste.For making this first saute garlic and sauce in oil and then cook veggies.Its very simple to make.For making red chilly paste.blanch some dry red chillies and the drain the water and grind it.Use as needed.This will also give a bright red colour to your rice.
Ingredients
2 cups basmati rice
4 cups water
Salt
2 medium carrots
1 big capsicum
1 cup cabbage
1/2 cup beans
1/2 cup spring onions
Lots of garlic
Red chilly 10 to 15 (to make paste)(add as per your taste)
2 tblpsn Szechwan sauce
1 tspn soya sauce
Oil
Method
First cook rice and keep it aside.Make sure your rice is not sticky.(you can also add some Szechwan sauce/red chilly paste while cooking rice.
For Veggies
Chop your veggies finely and keep it aside.
In a pan pour 2 tblspn oil add lots of chopped garlic and saute then add red chilly paste or Szechwan sauce and saute for a while.Then add veggies one by one and cook in high flame,if you want add chicken cube or seasoning in this,to get a nice flavour.Add sauces,spring onion and switch off the flame.
Now mix the masala with rice and garnish with spring onions.A tasty restaurant style Szechwan Fried rice is ready to serve now!Serve it hot with your favorite side dish.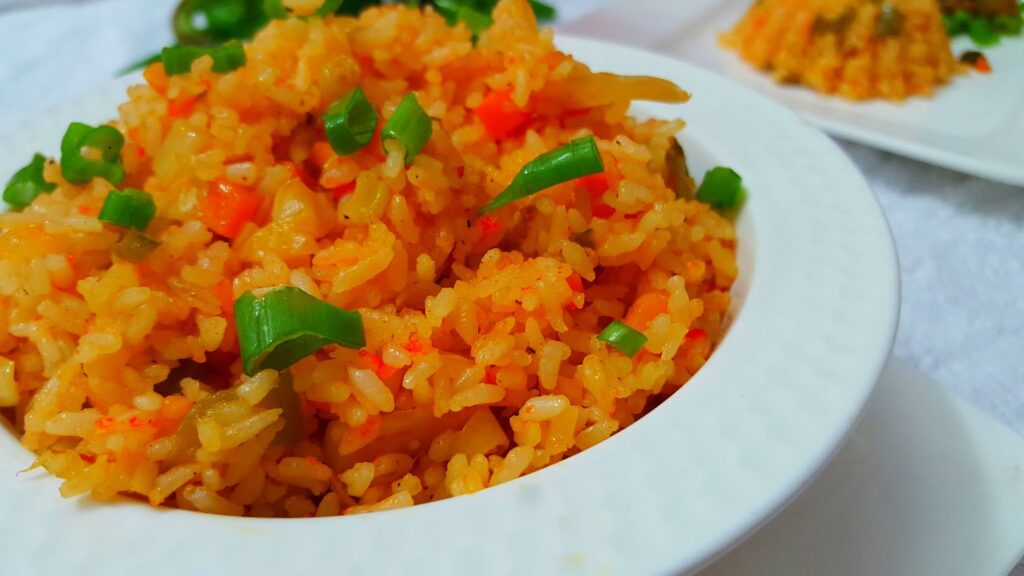 Note ; Use Kashmiri red chilly, that will give nice colour and will reduce the kick from the hot chilly.