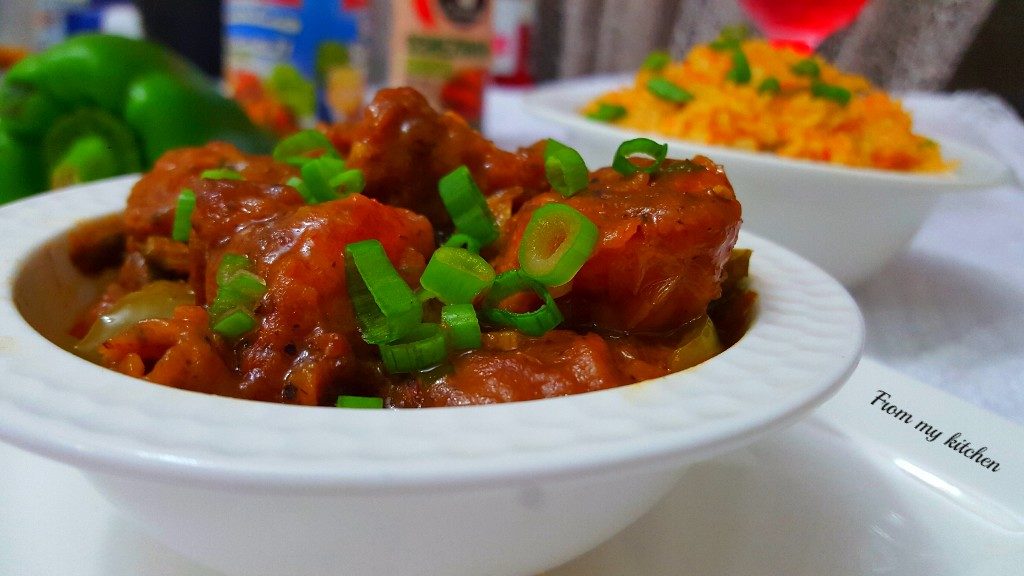 As how China is popular in making goods Chinese food is also that much popular worldwide.Easy to make and wow to eat! love Chinese cuisine. Fried rice,noodles,choupsey,chilly chicken ,65 and many more!Saucy,yummy & tasty!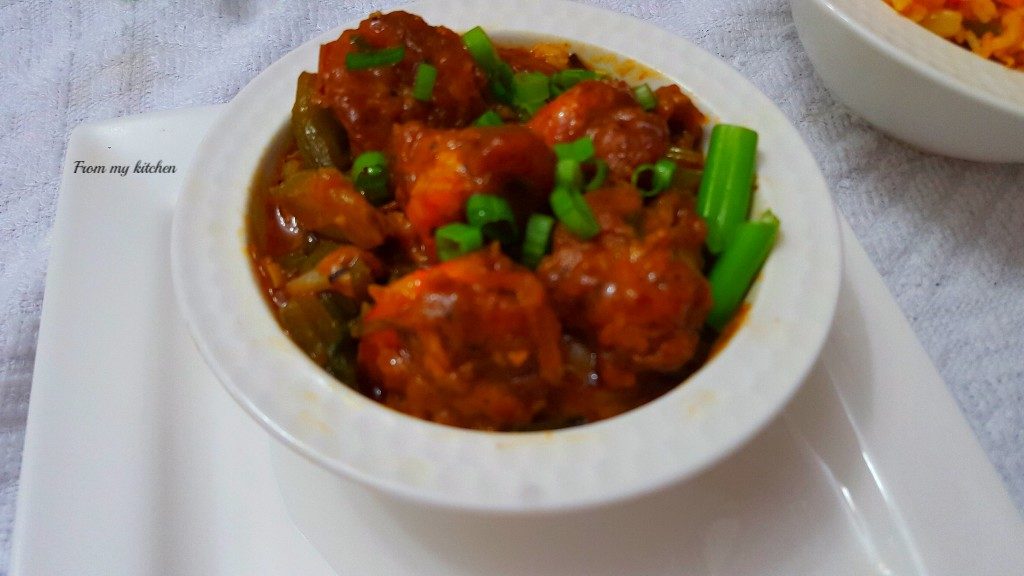 A well combo with Fried rice & batura .For preparing this first coat the prawns and then fry it.Then making a tangy ,spicy sauce and mix it with the fried prawns.Really yummy treat ,do try it.My next recipe coming soon Schezwan Fried rice(stay tuned)!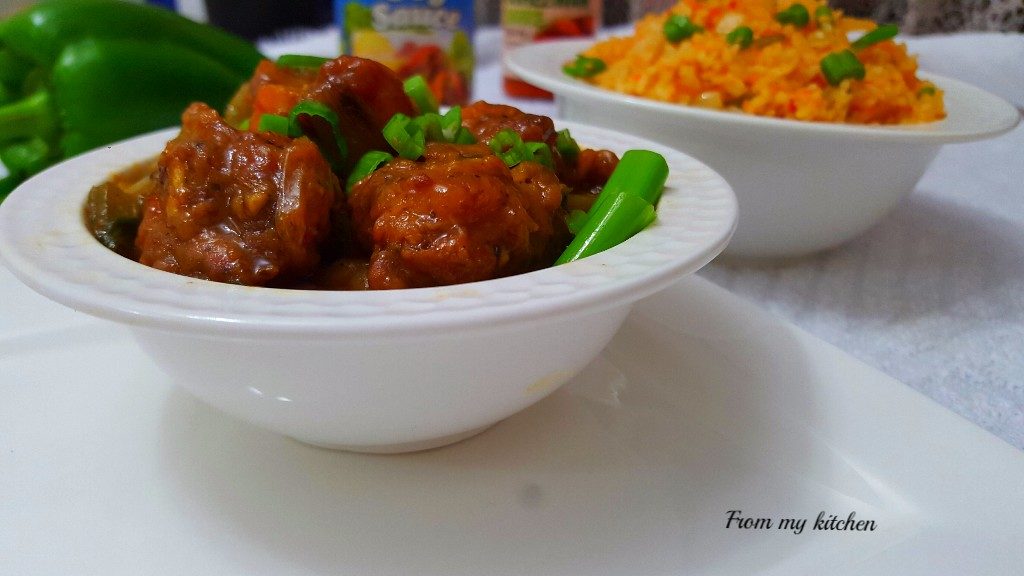 Chinese food use lots of garlic in their cooking and I love that flavours in it.One thing to take care while cooking Chinese food is they are cooked in high flame,So finish your cutting n chopping and get ready before you start cooking.
Ingredients

For Coating
10 big prawns
1 tspn pepper powder
1 tspn soya sauce
3 tblspn all purpose flour
Salt to taste
Oil for frying prawns
For Sauce
Some spring onion whites and greens
1 small capsicum
5 cloves garlic
Small piece ginger
2 green chillies
1 tspn pepper powder
1 tblspn soya sauce
1 tspn tomato sauce
1 tspn cornflour + 2 tblspn water(to make slurry)
1 tspn vinegar
Salt to taste
Method
Clean the prawns and mix all the ingredients under coating with very little water and coat all prawns in this.Make sure the coating is enough to cover the prawns.(If need more flour you can add)
Fry it.
Cut garlic,ginger and green chillies finely. Cut spring onions you need both whites and greens.Cut capsicums to small cubes.
Pour2 tblspn of fried oil in a pan and then then add chopped garlic,ginger and green chillies saute well add spring onion whites .capsicum and mix well cook for a while .Then add pepper sauces and mix .Add fried prawns and some water,then mix.Pour cornflour slurry and mix well. Add a tspn of vinegar and let it dry out .Garnish with spring onion greens and serve it hot with fried rice or batura.
Note : To balance the taste you can add sugar(if needed) and adjust the spiciness and tanginess according to your taste.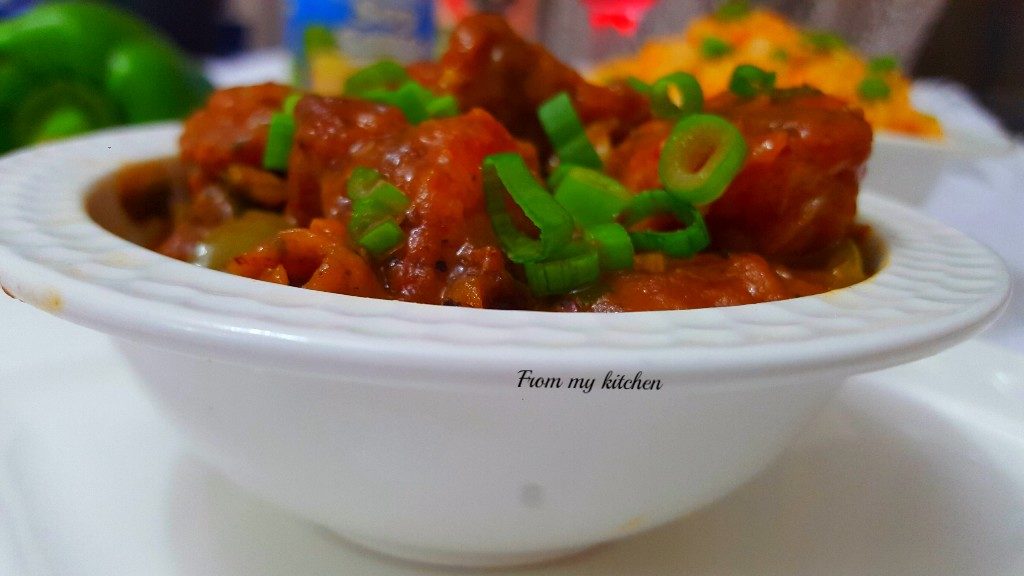 Chinese food are best when it is served hot.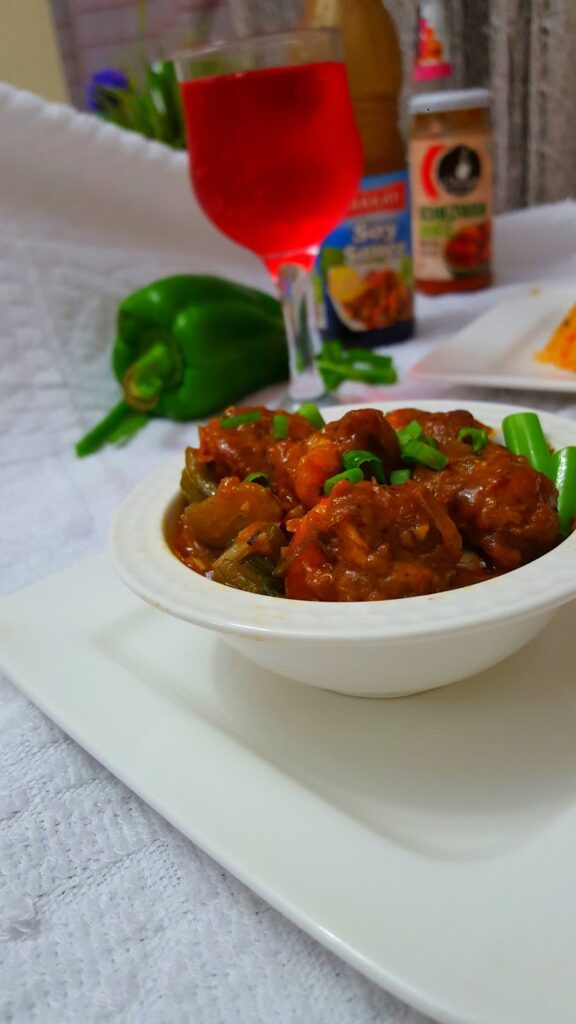 Happy cooking!