Juicy, Smoky, Succulent!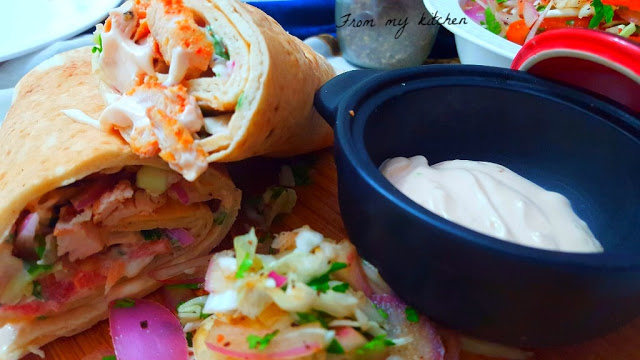 Shawarma or wrap whatever it is, the real yummy treat which we can make in home with very few steps.Its our favourite make it yours too!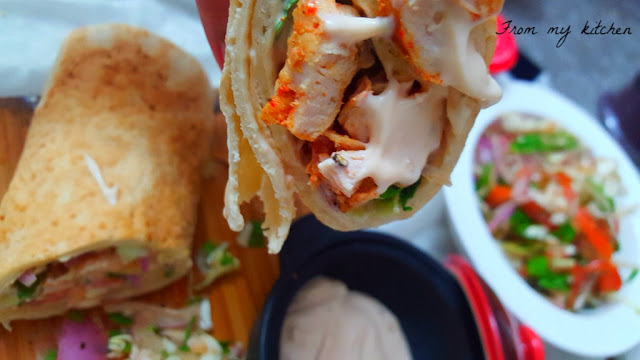 A healthy and quick recipe with grilled chicken,veggies and spread mmm…..yumm! If your using readymade kubbs its more easy for you!Shawarma is an Arabic street food which is favorite for all.I know may be everyone have their own version,Try mine you will love it for sure.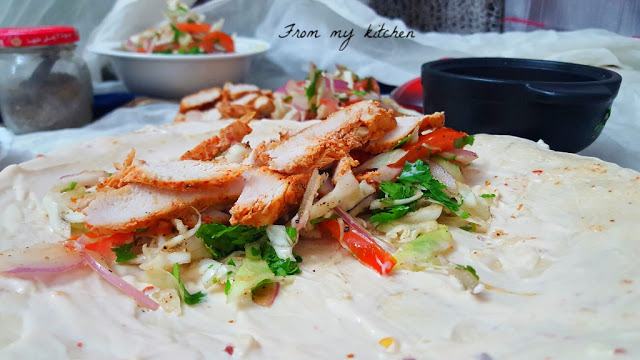 Here I used a chilly mayo garlic spread,then veggies like cabbage,onion and tomatoes which are always handy,then grilled the chicken with some mild spices and put together everything!The end result you will lick your fingers its that good.As we are making it in home we can make it spicy too!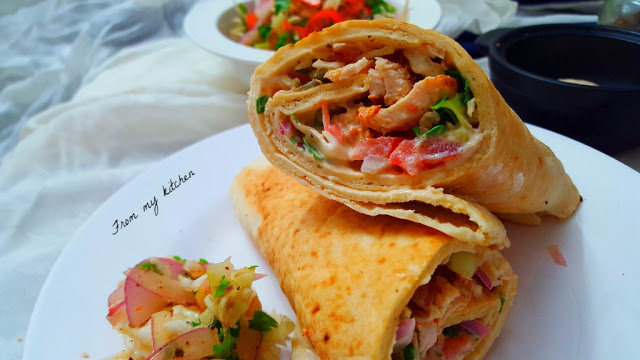 Ingredients
For Chicken Grill
2 Chicken breast fillet
1 tspn chilly powder
1/2 tspn garam masala
1/2 tspn pepper
2 to 3 tblspn yoghurt
2 tspn lemon juice
Salt to taste
For Spread
1/2 cup Mayonnise
2 gloves garlic crushed
1 tspn red chilly flakes
1 tblspn tomato ketchup
For Salad
1 cup cabbage or more
1 medium onion
2 medium tomatoes
Lots of coriander leaves
Some mint leaves
1 top vinegar or lime
Salt
1 or 2 tspn Pepper
Method
Marinate the chicken and keep it atleast for 1/2 an hour,then grill it using apan or in oven.In pan pour a tblspn oil and cook it make the flame high and flip it to get the grilled smoky effect.
Mix the ingredients under spread in a bowl and keep it aside.
Slice the veggies and mix up all adjust salt and pepper accordingly.
Assembling
Take a kubs spread the garlic mayo over it then arrange salad and thinly sliced chicken roll it tightly wrap it using butter paper and microwave it for few seconds.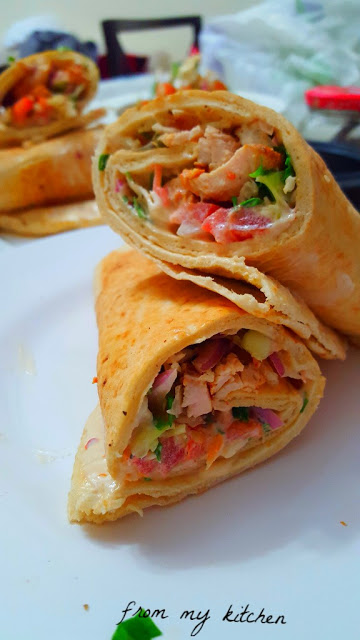 I am sure you all will enjoy this as much as how we did!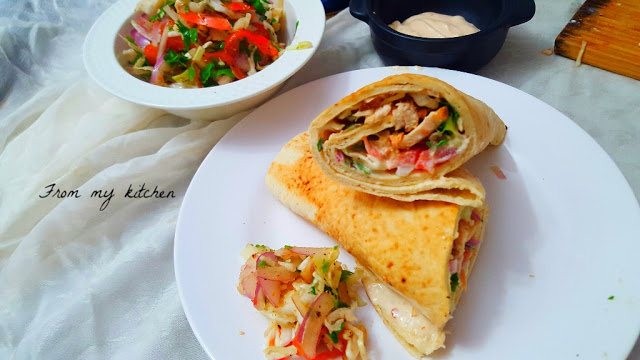 Don't add too much masalas in the chicken.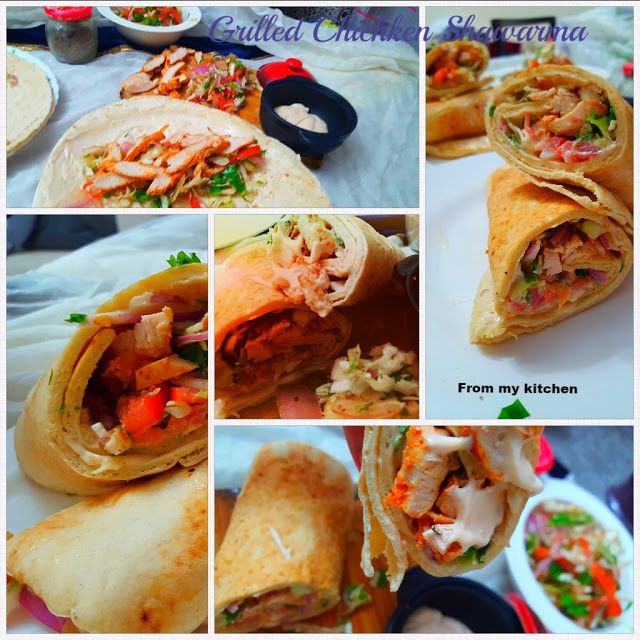 Enjoy it with your favourite drink and ya don't forget to share your feedback:)