Irresistible Chocolate Lovers!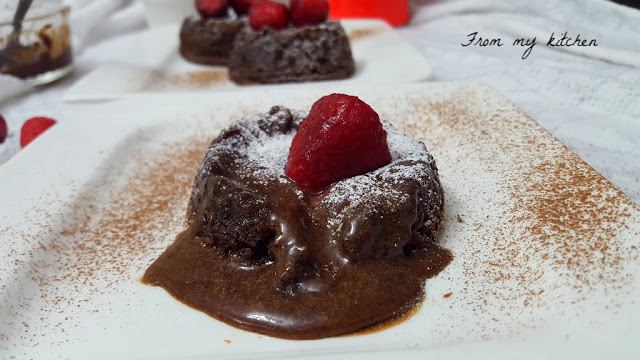 With this sweet chocolatey lava I am wishing all my lovely viewers A Very Happy,Sweet and Prosperous New Year!Nothing better than this to wish a Happy new year!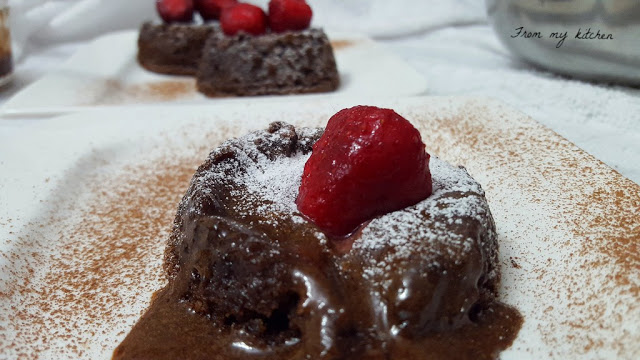 What an amazing dessert.Nice brownie like chocolate cake outer and liquidy chocolate lava flowing out from the cake! I mean who can resist this yummilicious dessert.With very simple steps your lava is ready,even the baking time is also very less.If you have a sudden visitors the right choice of dessert!I am sure everyone will love it!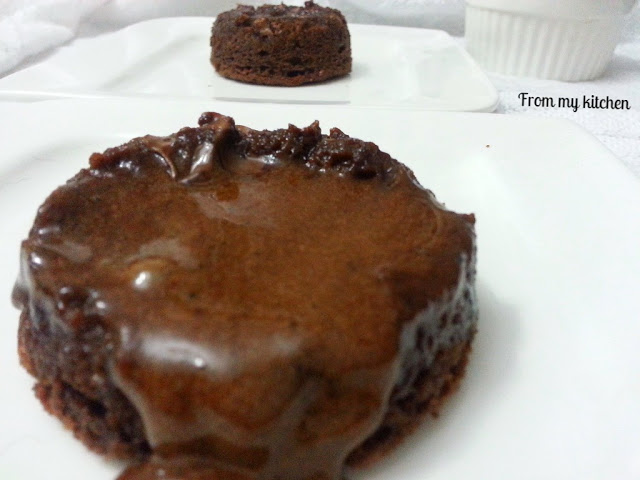 Oh my God look at that silky gooey chocolate coming out,What are you waiting for go and make it right now.Frankly speaking I tried many recipes for lava cake and this one came out perfect for me,You can see that here .No much effort all you have to do is melt butter and chocolate together then mixing all the ingredients one by one pour it in greased ramakins and bake it!Wala
Ingredients
75 gram butter
3/4 cup cooking chocolate
3 eggs
1/2 cup powdered sugar
1/3 cup all purpose flour
1/2 tspn baking powder
1 tspn vanilla essence
Some chocolate chips

Method

Preheat your oven to 180 degree.
Fist melt butter and cooking chocolate using a double boiler method and keep it aside.
Beat eggs and sugar then add chocolate mix in this and mix well add vanilla sieve together flour and baking powder to the mix and fold lightly.
Grease your ramekins with butter (you can also use silicon mold)pour batter half portion of the mould and sprinkle some chocolate chips then pour 1 tblspn batter and give it a tap.Bake it for 10 to 15 minutes,it depends on the oven so keep an eye on it.Not more than that I think.For me it takes 15 minutes.
I got 6 small cups out of this.Have it when its lightly warm.You can demould it when its cool lightly or serve it as is!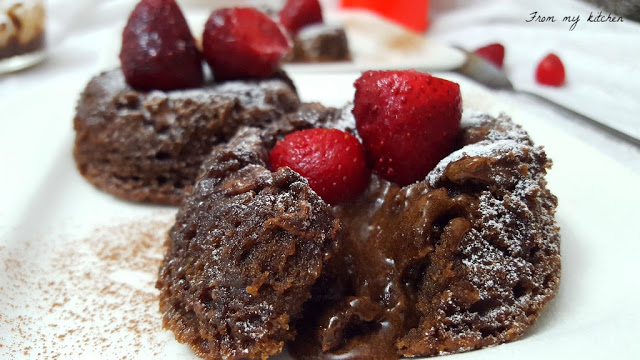 Enjoy this scrumptious dessert with your kids and loved ones!Really it gives immense pleasure to see our kids licking each and single bit of what we are making(ofcoz for this one) and saying like yummy!!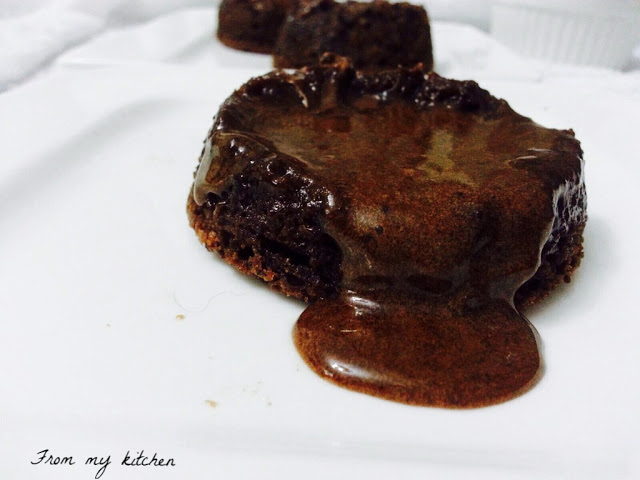 Happy Baking!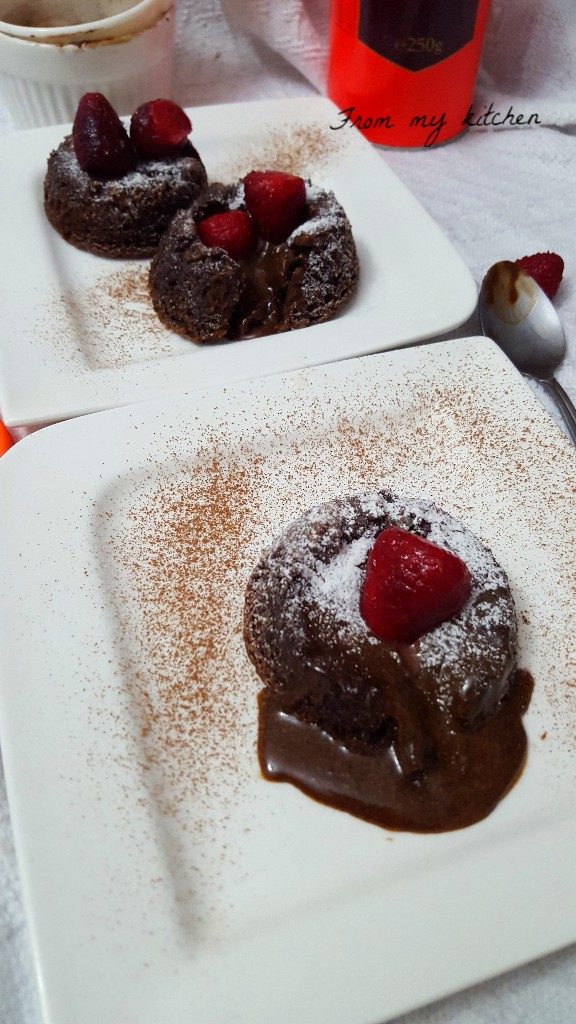 Start the new year with this sweet chocolate lava cake!
Wishing you all a Happy New Year once again!