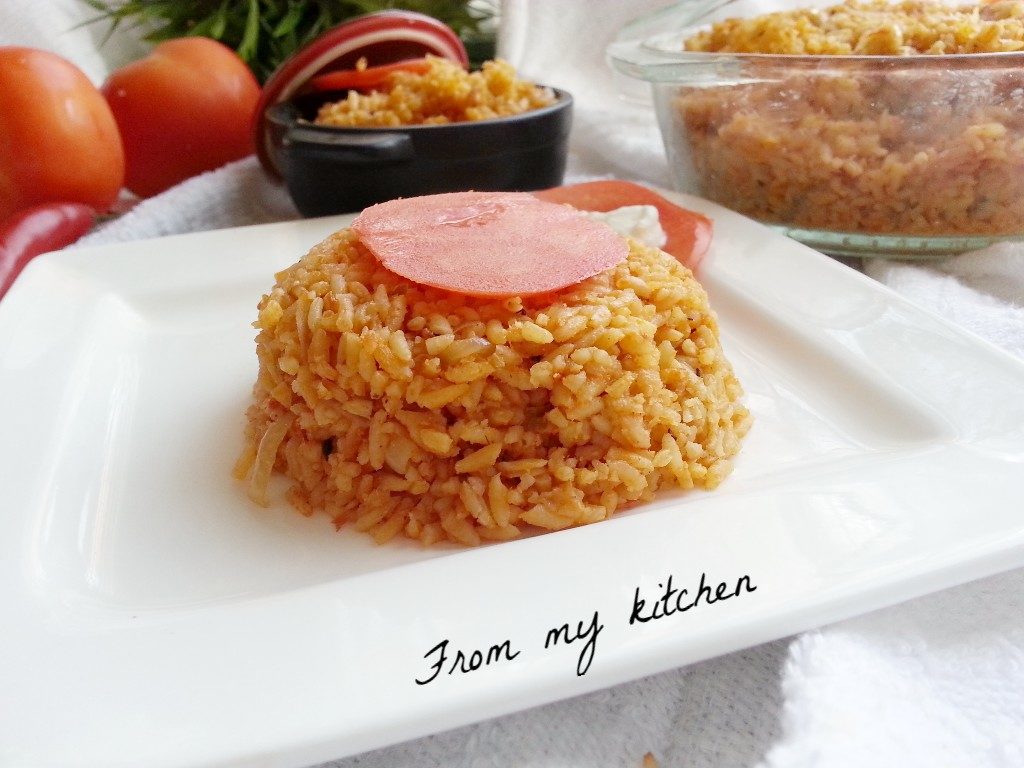 Tangy,spicy,flavourful,red coloured rice!When there is only tomatoes,onions,ginger an garlic in your pantry the very right choice!But I suggest you this rice with any grilled or roasted chicken!It will be perfect.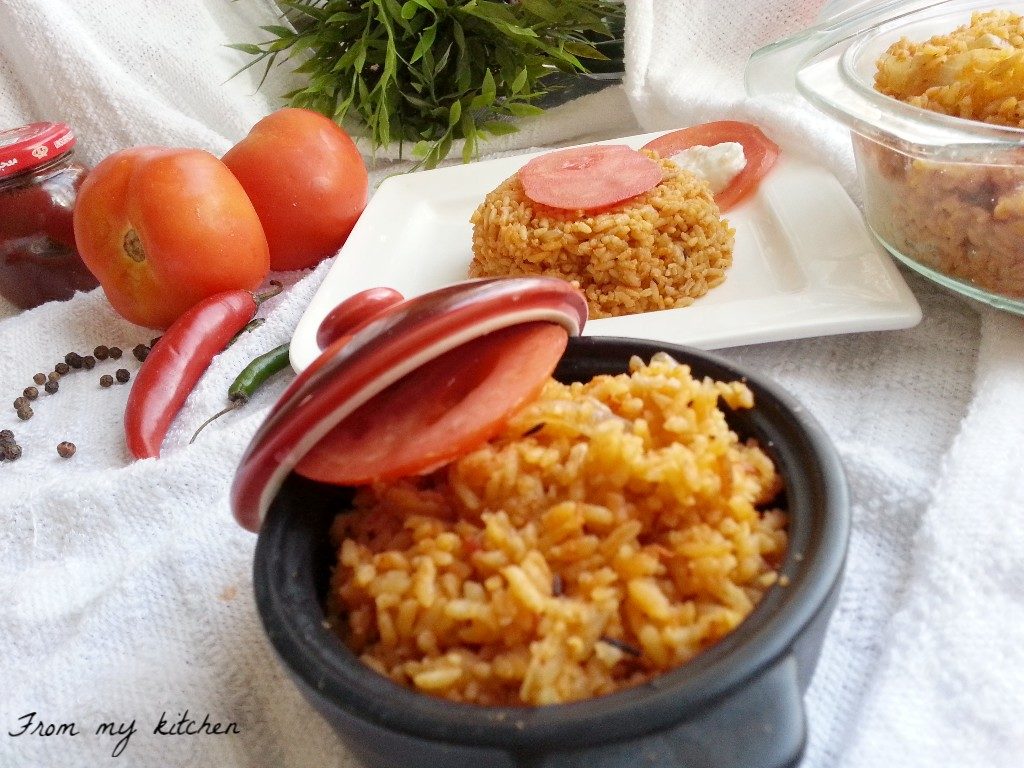 Its packed with full of flavours and spices.To prepare this first make a tomato gravy and then cook it along with rice!I swear it will be loved by all.Its my hubby's favourite.We actually no need any side dish for this.Only achar an raitas are enough.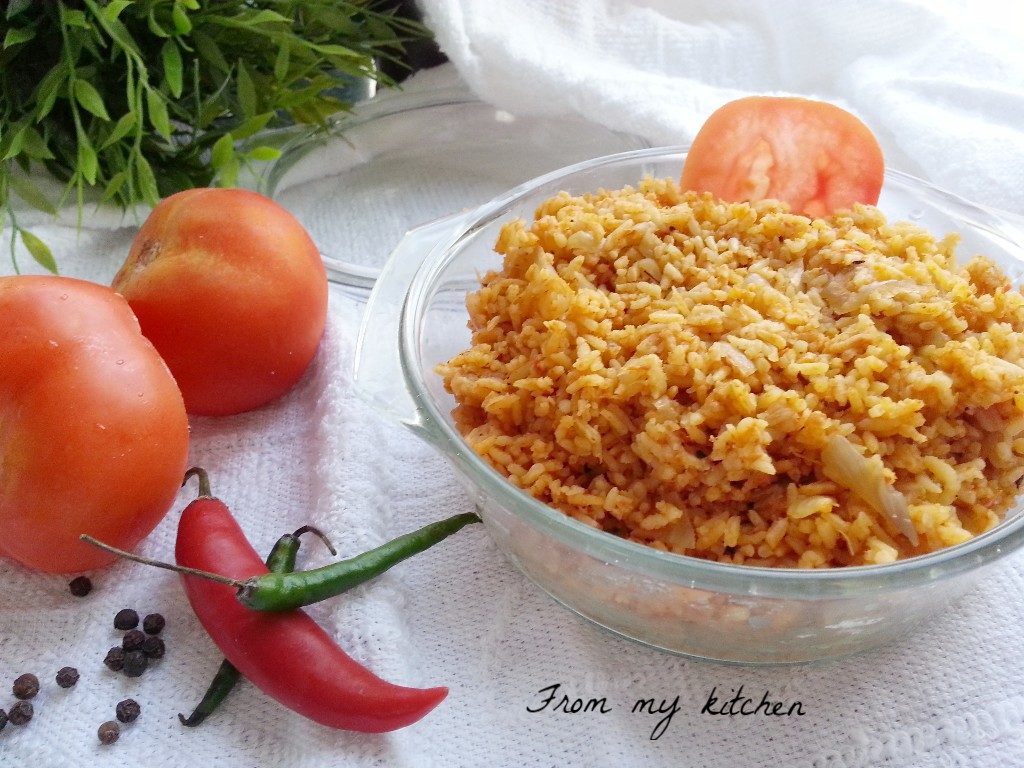 First saute some onion then will puree tomatoes ginger,garlic and cook it along with some spices,Also add chicken cube to this and it makes the rice taste divine.The aroma while making this rice is really wonderful.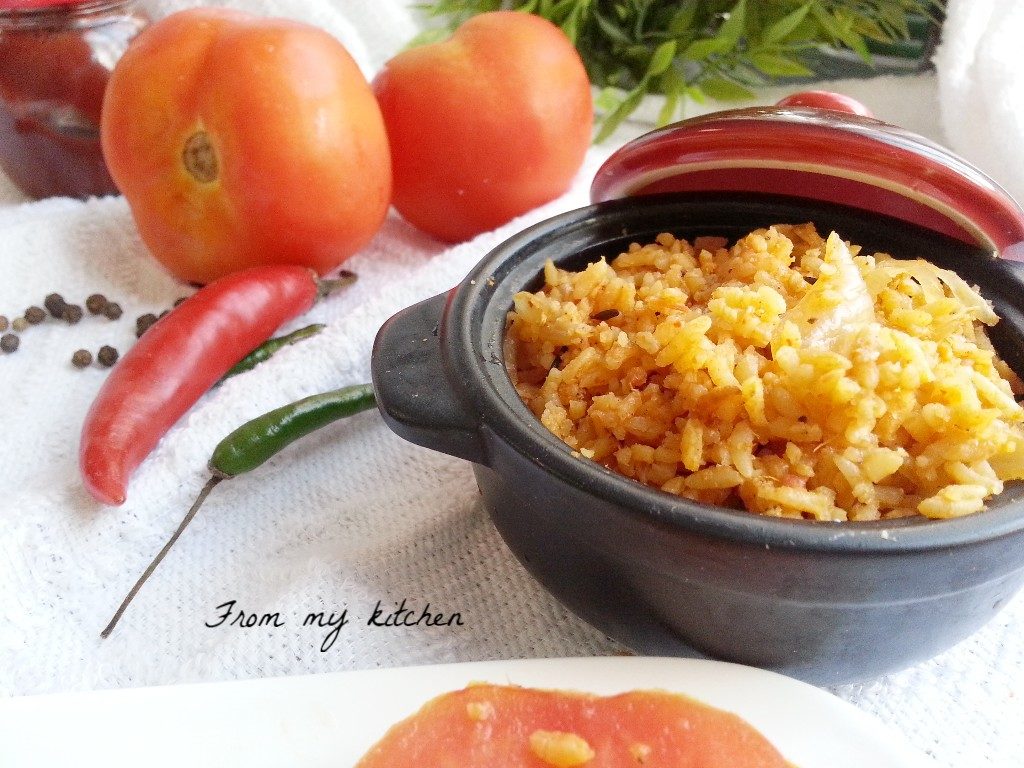 Ingredients
2 cups basmati rice
1 large onion or 2 medium
3 medium tomatoes
3 cloves garlic
1 inch piece ginger
1 tspn cumin seeds
1n1/2 chicken cube
4 to 5 green chillies
3/4 tblspn coriander powder
1 tspn chilly powder
2 tspn pepper powder
1 tspn cumin powder
1/2 tspn kasoori methi(fenugreek)
1 tspn garam masala
Some mint leaves
Lots of coriander leaves
2 tbsp oil
Water to cook rice
Method
Puree tomatoes along with ginger, garlic and green chillies and keep it aside.
In a pan pour oil splutter cumin seeds then add sliced onion and saute,add chicken cube and cook for a while.Then pour the puree and cook for 2 to 4 minutes,Now add spices one by one and mix well and cook until the rawness of masalas and tomatoes are gone.Put some fresh mint leaves,kasuri methi adjust salt and heat according to your taste.Pour in the required water needs to cook rice in this gravy
and check for salt and spice again
In a large vessel pour 2 tbspn ghee roast the rice and pour in the prepared boiling masala to the rice and cook until they are done.Serve it hot with your favorite achars and raitas.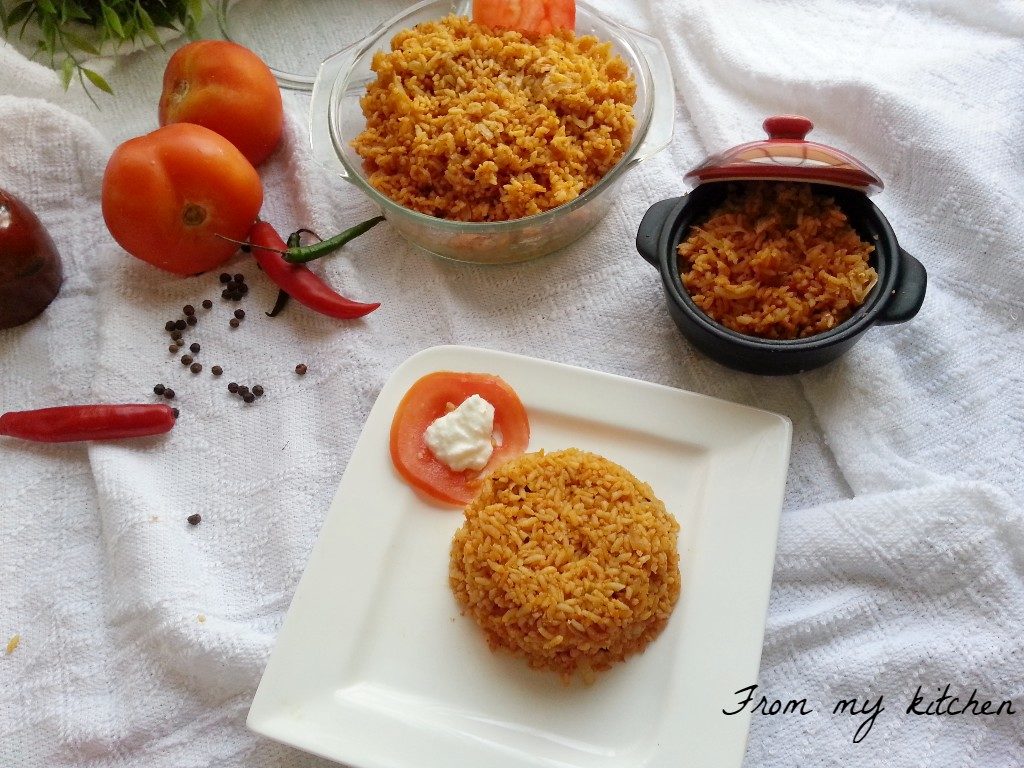 – Make it spicy if you are not making any side dish
– You can also add sliced capsicum along with onion
– Don't make it too dry check for water in between
– For 1 cup rice 2 cups water as we are making pureed masala use water accordingly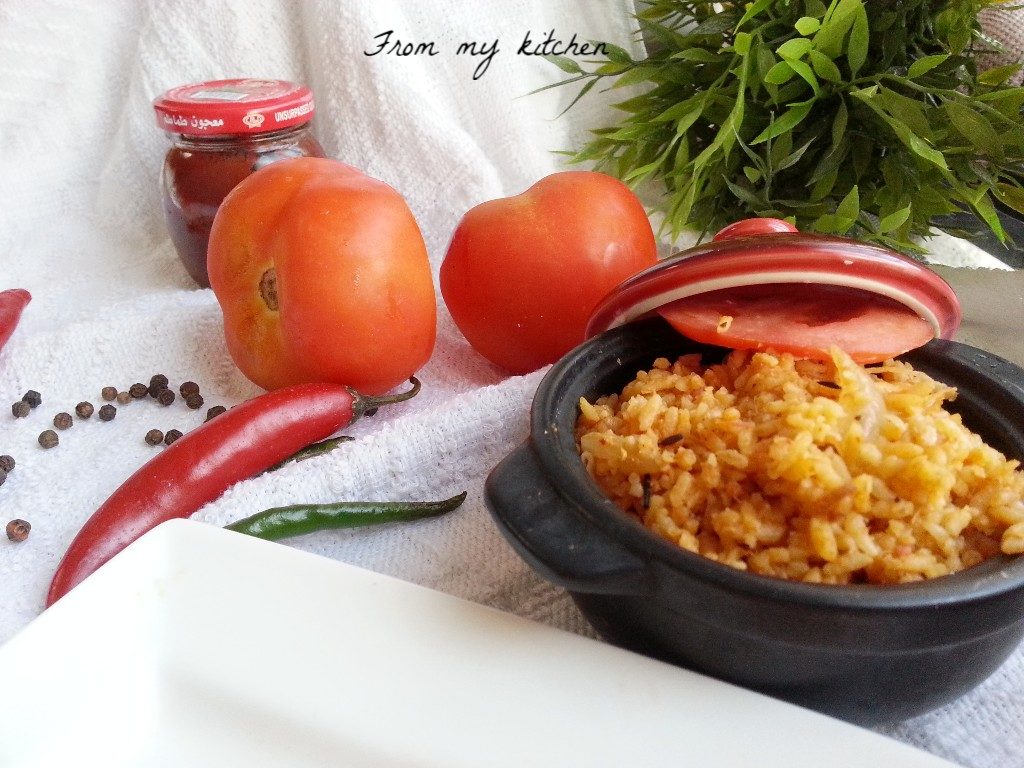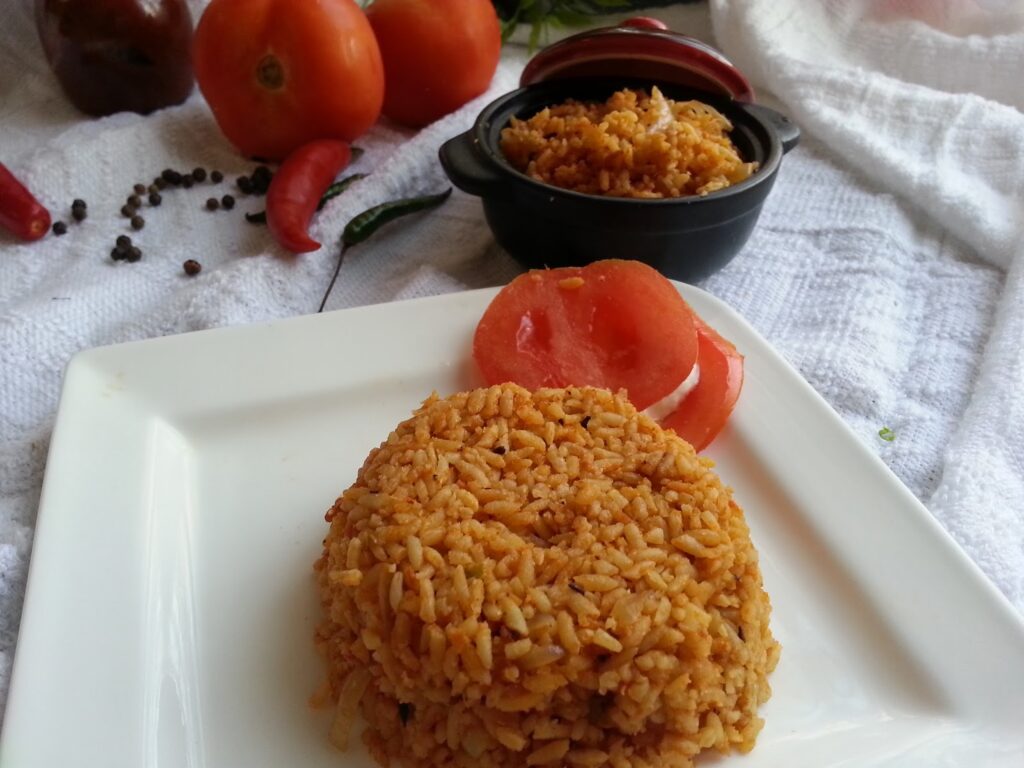 Enjoy this spicy tomato rice with some lime tea!
Happy Cooking!
I love to hear from you so please feel free to share your feedback..Click the pictures and inbox me at fromykitchen12@gmail.com