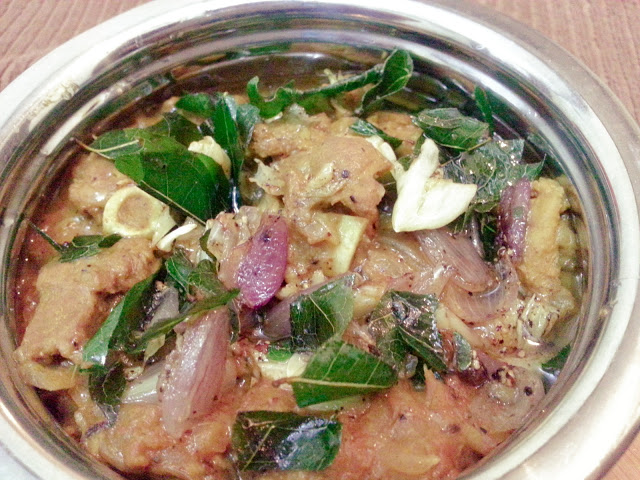 One of my favorite curry pepper beef (nadan style).When we Keralites hear beef first goes in mind the well-known combination "PUTTU & BEEF",am I right?;)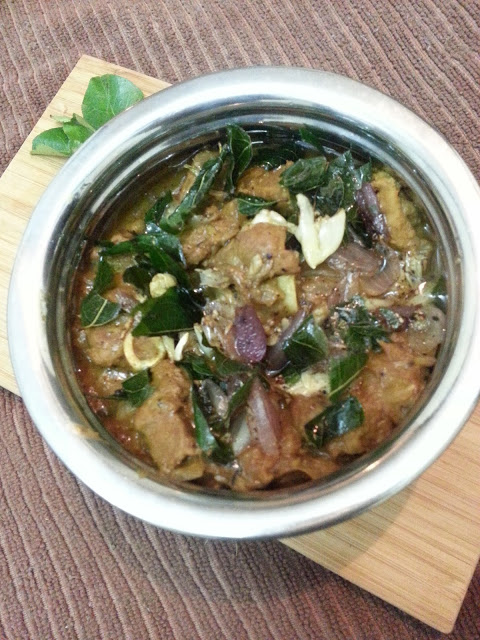 No wonder where the recipe is from,its my wonderchef moms recipe.Its super easy and very tasty curry.Peppery,spicy,garlicky.A must try.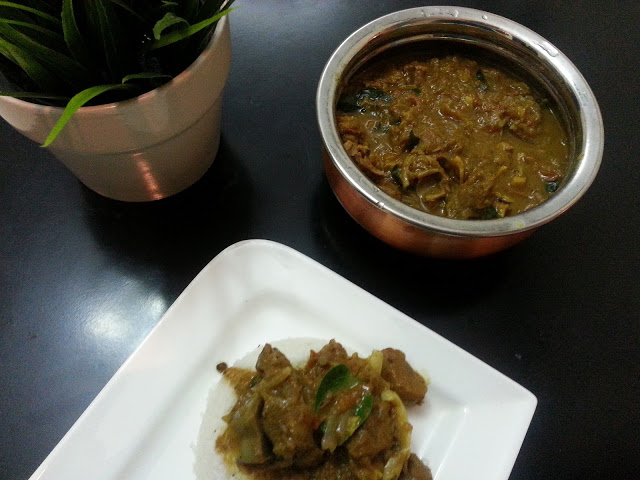 Ingredients
1/2 kg beef
2 onions
2 tomatoes
2 tblspn coriander powder
1 to 2 teaspoon freshly ground pepper(can add more or less as u require)
1 tspn ginger
For Crackling
2 tblspn Coconut oil
4 to s shallots
4 to 5 cloves garlic
Lots of curry leaves
Method
Mix and rub the beef with all ingredients under beef and cook it with a little water.If it have lots of water simmer it and let it reduce the water.
For thadka- In a pan pour coconut oil put curry leaves,crushed garlics n shallots(don't grind it just crush),also add some more crushed pepper in the oil,it will give extra flavour and dark colour to the dish,and pour it over your gravy.The awesome dish is ready now.