MnMs in cookies…………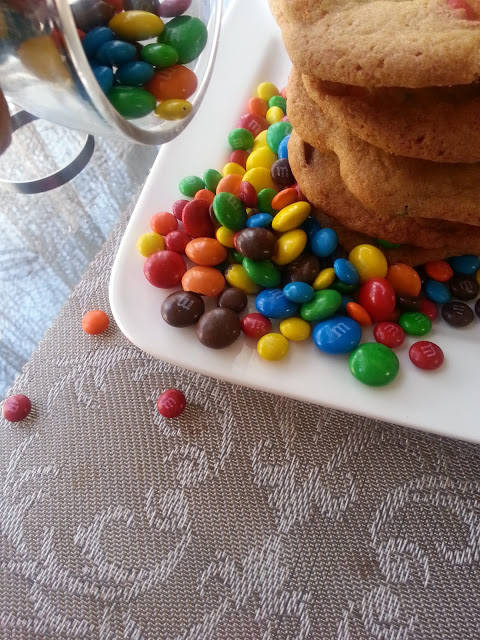 I love to do anything with baking.If its kids favourite so what are you waiting for,my son loved it very much even we enjoyed eating it.Crispy edges and chewy soft center,in all single bites u will get those MnM chocolates!!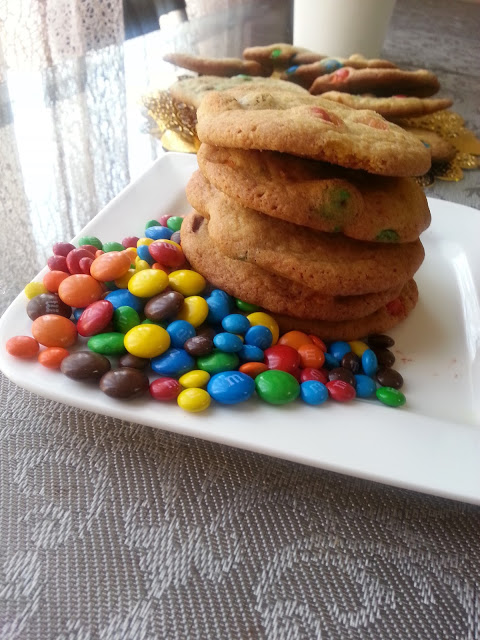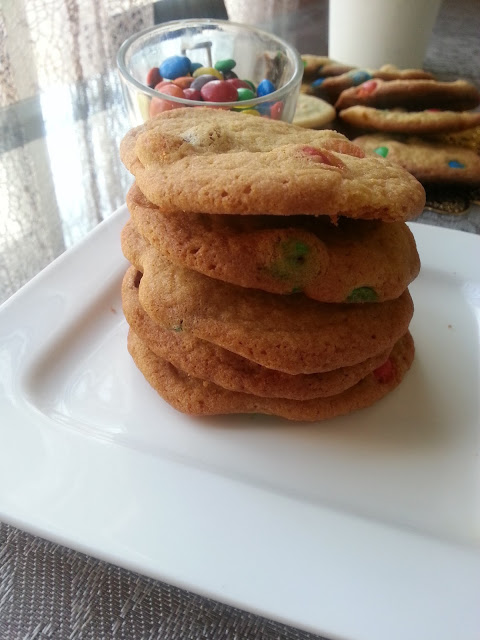 Recipie adapted from www.laurainthekitchen.com
Ingredients
2 1/4 cups flour
1 tspn salt
1 tspn baking powder
2 eggs
1 tspn vanilla extract
1 cup unsalted butter
3/4 cup powdered sugar
3/4 cup brown sugar
2 cups of m&m chocolate
Method.
1.Preheat oven to 180 degree temp.
2.combine flour,baking powder and salt set aside.
3.In a large bowl cream together butter and both sugars using an electric blender,Add the eggs and vanilla and beat until all well combined.
4.Add dry ingredients and mix all well .Add MnM to the batter.
5.Using a small icecream scoop drop the cookie dough 2 inch apart on a prchment lined bakin tray and bake for 12 to 15min until golden brown around the edges.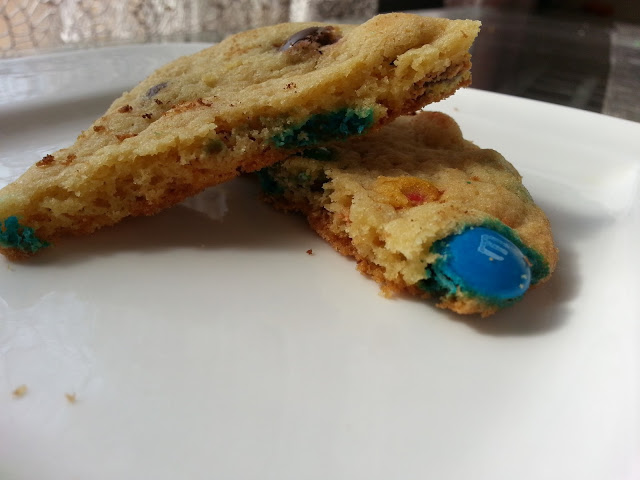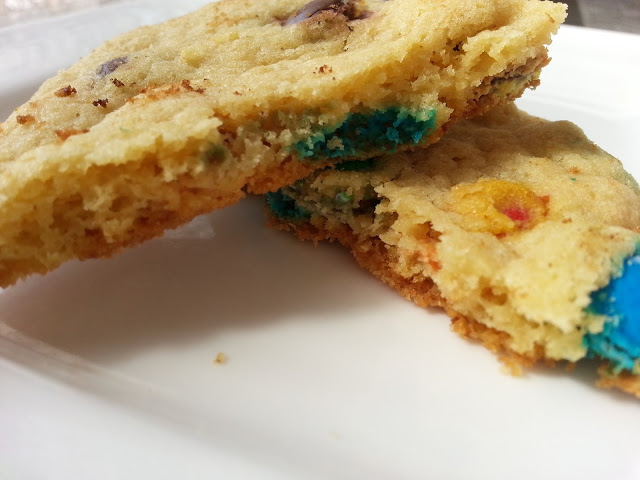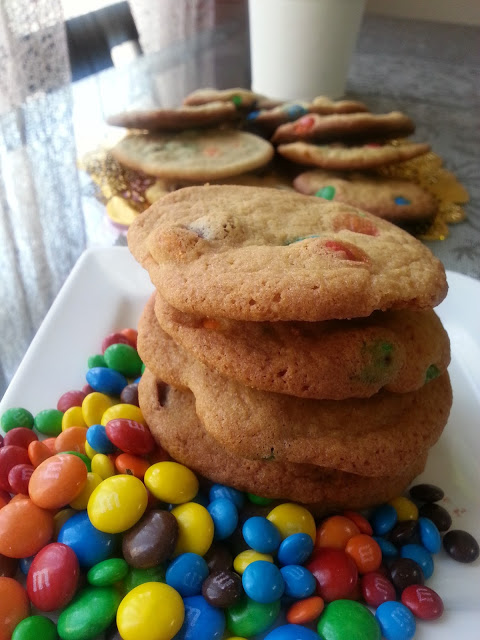 Do try and happy baking!!!!